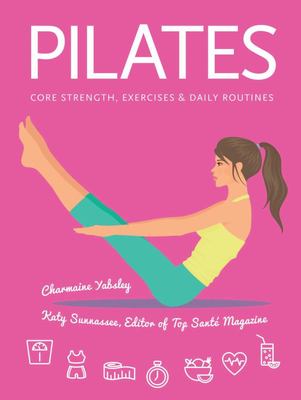 $30.00
NZD
$38.00
(21% off)
Category: Fitness & Massage | Series: Health and Wellbeing Ser.
Pilates is an exercise system that focuses on stretching and strengthening the whole body to improve balance, muscle-strength, flexibility and posture. It was created in the early 1900s and incorporates elements of yoga, martial arts and Western forms of exercise. Initially adopted by professional dance rs in the US as an effective form of recovery after injury, pilates has steadily grown in popularity around the world, and includes celebrity fans such as Madonna and Jennifer Aniston. This accessible new book focuses on a series of exercises, body motions and self-disciplines that offer the benefits of pilates to everyone. Featuring specially commissioned practical photography, step-by-step instruction, and an introduction to the entire scope of the system of pilates. ...Show more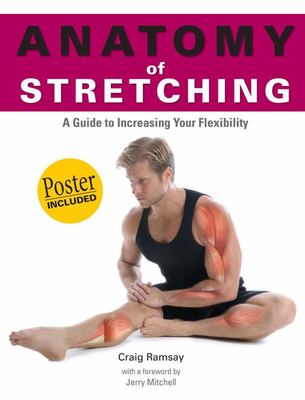 $35.00
NZD
Category: Fitness & Massage | Series: Anatomies Of Ser.
Get healthy without getting hurt In Anatomy of Stretching, renowned trainer Craig Ramsay shows every exerciser how to get limber and prevent injury. It doesn't matter if you're a fitness novice or an elite athlete. You should be starting each workout exactly the same way--with a stretching regimen desig ned to warm up your body and help you achieve a new personal best each time. Without the expertise of a professional trainer and without an expert's understanding of muscle anatomy, it can be hard to know what exercises are best. In Anatomy of Stretching, renowned trainer Craig Ramsay shows every exerciser how to get limber and prevent injury.In Anatomy of Stretching, you'll learn when and how to do a tricep stretch and a shoulder stretch, when to avoid toe touches and hamstring stretches, and why it's important to keep your neck relaxed during a hip flexor stretch.While taking you through each movement step by step, Anatomy of Stretching also goes beneath the skin to allow you to see just which muscles you are working during each stretch.Throughout the book, more than 300 full-color images show every pose and every muscle in detail. A full-size poster is also included.Get limber--and get the most out of your workout--with Anatomy of Stretching ...Show more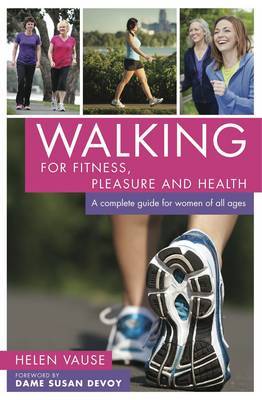 $30.00
NZD
Category: Fitness & Massage
Walking is no longer a physical activity reserved for those who are too lazy to exercise. Thousands of women are discovering the wonder of walking to improve their health, fitness, stress levels and social interactions. Walking has a particular appeal to women as they adapt to the changing stages of lif e - from pushing prams or combating work stresses, to battling their bulges and warding off ailments in later life. It also suits women because it fits in with the balance of career and family, and because, more than most men, they like the social aspect of walking about in little groups, nattering, supporting each other and maintaining networks. Written by long-time walker Helen Vause and including a foreword from the co-founder of walking group Wonder Walkers Dame Susan Devoy, 'Walking for Fitness, Pleasure and Health' is the walker's ultimate guide. Containing chapters on how to start walking, clothing and equipment, motivation, weight loss, nutrition, walking with children, pedometers, training for events, and much more, there's something for everyone of all levels of walking expertise. It doesn't matter whether you walk the dog, whether you are a race walker or an avid tramper. When people ask if you exercise, you should no longer feel embarrassed to say you 'only walk'. Walking is now being recognised as a great form of valid exercise. ...Show more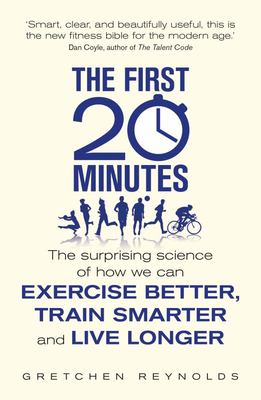 $29.00
NZD
Category: Fitness & Massage
Discover the amazing restorative powers of chocolate milk on tired muscles, how running can actually be good for your knees and how even just 20 minutes of regular exercise can transform your health and well-being. Right now, modern science is revolutionizing the traditional workout. More is known about exercise, health and fitness than ever before, from how (and how much) we should be exercising, to the pros and cons of barefoot running and the effect music can have on a workout. In The First Twenty Minutes New York Times columnist Gretchen Reynolds has turned the key findings of cutting-edge research into practical, user-friendly advice to help you improve the way you exercise. Whether you are a sprinter or a marathon runner, whether your goal is weight loss or a faster 5k, this book provides evidence-based answers showing you how you can train more efficiently, recover more quickly and reap all the physical and mental benefits of an exercise regime specifically tailored to meet your individual needs. ...Show more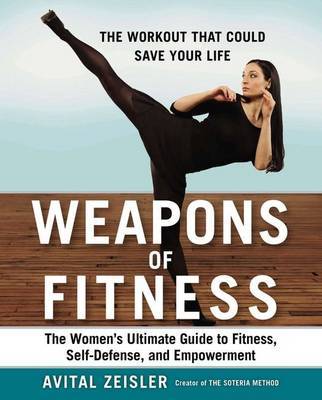 $30.00
NZD
Category: Fitness & Massage
A groundbreaking self-defense and fitness book for women by a ballerina-turned-self-defense expert. Learn how to become your own weapon of self-defense and fitness so that you can create and target your best life. After ballerina Avital Zeisler was savagely attacked as a young woman, she lived in fear- -until she took action to train with experts in self-defense from around the world. Seeking a method specific to women and using Krav Maga as a base, she created her own self-defense program: the Soteria Method. It was an immediate sensation, and is now in demand by everyone from corporate executives to Hollywood stars--such as Amanda Seyfried, Megan Boone, Keri Russell, and Matthew Rhys, to name a few--who seek her classes both for the self-defense and for the intense, body-sculpting workout. Unique and empowering, "Weapons of Fitness" will help get you into incredible shape--and just might save your life. ...Show more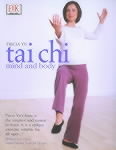 $39.99
NZD
Category: Fitness & Massage
Tai Chi is a beautiful and health-giving ancient exercise that fosters a relaxed, energised body and a peaceful mind. Expert guidance from Tricia Yu, whose teachers include Yang Style tai chi masters Benjamin Pang Jeng Lo and William C.C. Chen. Tricia is director of the T'ai Chi Centre in Madison, W isconsin, one of the oldest and most respected schools in the United States. A Tai Chi basics programme of non-impact, flowing movements that build strength and endurance, enhance flexibility, improve co-ordination and help reduce stress. Modifies the more difficult moves that often prove a stumbling block. Essential groundwork towards learning the traditional Yang Style. ...Show more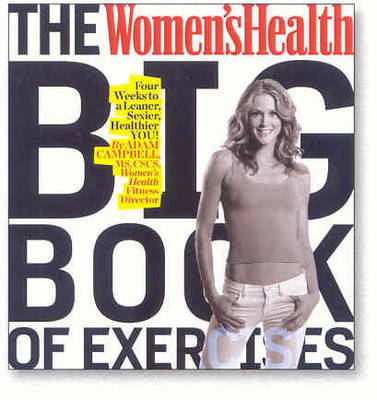 $50.00
NZD
Category: Fitness & Massage
"The Women's Health Big Book of Exercises" is a complete reference guide of exercises for every part of a woman's body, smartly organized by muscle group and with so many variations that it's equally useful for newbies and gym veterans. With 612 exercises, nearly 1,300 color images, and more than 100 workouts, it packs more between its covers than an entire bookstore of fitness titles. The highlights include: the world's greatest 4-week diet and exercise plan (scientifically proven); the best stretch for every muscle; shrink your hips with just 3 exercises!; and, 25 fat-fighting snacks. Creatively packaged using modern photography and innovative design, "The Women's Health Big Book of Exercises" is filled from start to finish with fascinating statistics and useful tip boxes, making it easy, fun, and informative to read. ...Show more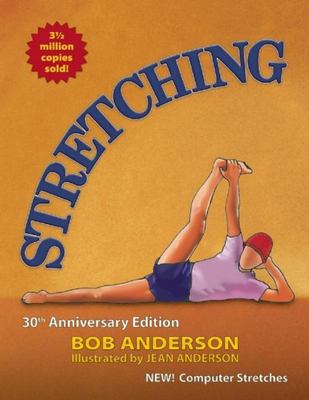 $40.00
NZD
Category: Fitness & Massage | Series: Shelter Ser.
This is the book that people tell their friends about, that trainers suggest for virtually every sport and activity, and that medical professionals recommend to people just starting to get back in shape. Stretching first appeared in 1980 as a new generation of Americans became committed to running, cycl ing, aerobic training, and workouts in the gym all of which are commonplace now. It features stretching routines specific to a variety of people, including sports enthusiasts, travelers, children, gardeners, and people in wheelchairs. There is also an abbreviated version of each routine for people in a hurry, new information on the stretching vs. warming up debate, and new and improved drawings. This 30th anniversary edition features two-color inks to better define the muscle groups helped by each stretching exercise. A new section focuses on office fitness exercises, helpful for both home and office computer users." ...Show more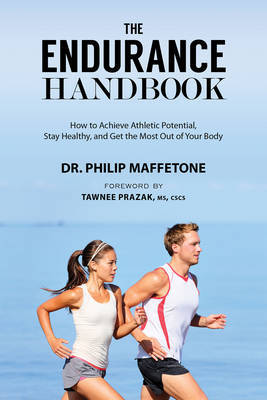 $28.00
NZD
Category: Fitness & Massage
Are you a triathlete, runner, cyclist, swimmer, cross-country skier, or other athlete seeking greater endurance? The Endurance Handbook teaches athletes how to stay healthy, achieve optimal athletic potential, and be injury-free for many productive years. Dr. Philip Maffetone's approach to endurance off ers a truly "individualized" outlook and unique system that he has refined over three decades of training and treating athletes, ranging from world champions to weekend warriors. Maffetone's training and racing philosophy emphasizes building a strong aerobic base for increased fat burning, weight loss, sustained energy, and a healthy immune system. Good nutrition and stress reduction are also key to this common-sense, big-picture approach. Dr. Maffetone also dispels many of the commonly held myths that linger in participatory sports--and which adversely impact performance--and explains the "truths" about endurance, such as: The need to train slower to race faster will enable your aerobic system to improve endurance Why expensive running shoes can actually cause foot and leg injuries The fact that refined carbohydrates actually reduce endurance energy and disrupt hormone balance How overtraining can be avoided in its earliest stages And much more! If you are looking to increase your endurance and maximize your athletic potential, The Endurance Handbook is your one-stop guide to training and racing effectively. Skyhorse Publishing, as well as our Sports Publishing imprint, are proud to publish a broad range of books for readers interested in sports--books about baseball, pro football, college football, pro and college basketball, hockey, or soccer, we have a book about your sport or your team. Whether you are a New York Yankees fan or hail from Red Sox nation; whether you are a die-hard Green Bay Packers or Dallas Cowboys fan; whether you root for the Kentucky Wildcats, Louisville Cardinals, UCLA Bruins, or Kansas Jayhawks; whether you route for the Boston Bruins, Toronto Maple Leafs, Montreal Canadiens, or Los Angeles Kings; we have a book for you. While not every title we publish becomes a New York Times bestseller or a national bestseller, we are committed to publishing books on subjects that are sometimes overlooked by other publishers and to authors whose work might not otherwise find a home. ...Show more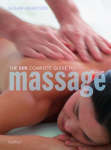 $39.99
NZD
Category: Fitness & Massage
Massage fulfils one of our most basic human needs - the desire to touch and be touched. Giving someone a massage is deeply rewarding, whether you treat friends and family or work as a therapist. This updated edition of Susan Mumford's best-selling book tells you everything you need to get started, guidi ng you step by step through all the different strokes from beginner's through to more advanced techniques. Every technique is lavishly illustrated with new photography and its uses fully explained so that you can progress from simple massage to more challenging strokes and a full round-the-body sequence. Massage can also be used to treat common ailments and this book contains specific techniques to relieve problems such as tension, stiffness, headache and sinus problems, as well as sensual massages for lovers. ...Show more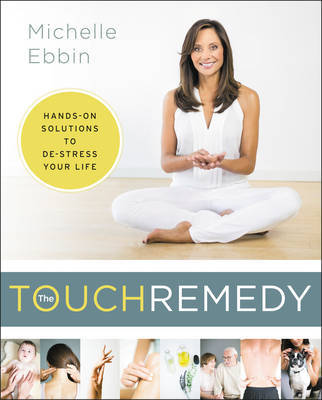 $55.00
NZD
Category: Fitness & Massage
An empowering guide that unites the ancient healing power of touch therapy-from acupressure to reflexology-with modern science to help relieve the number one cause of disease today: stress-and to soothe anxiety, boost immunity, and alleviate pain. Human beings are wired for touch. Touch is critical to our physical and mental health. And for centuries, cultures around the globe have employed touch as a powerful force for healing. And yet America is an increasingly touch-deprived, high-stress culture, and we are paying for it with our wellbeing. Now, in The Touch Remedy, leading touch therapy expert Michelle Ebbin, who appears regularly on The Dr. Oz Show and has been featured on The Doctors, The View, and Live with Kelly & Michael, demonstrates how the ancient wisdom of touch can truly change your life. A fresh, contemporary approach to natural health, which draws on a unique combination of ancient wisdom and cutting edge research, The Touch Remedy is a collection of proven touch therapy solutions to calm and heal every member of the family, from babies to grandparents to pets. Demystifying time-tested touch therapy techniques such as Acupressure, Reflexology, Cranial Sacral Therapy, among others, Ebbin shares her invaluable insight and provides clear, step-by-step remedies, accompanied by beautiful full-color photos, to relieve a range of physical and emotional stressors, from back pain and headache to anxiety. Her solutions are quick, taking only two-to-three minutes each, and easy, requiring only three steps, and most of the remedies can be done anytime, anywhere, even on the go. In addition, Ebbin shows how touch therapy offers powerful strategies to improve intimacy in relationships, bond with your children, and improve communication through touch. With The Touch Remedy, we can quite literally take our health into our own hands-and nurture the bodies, minds, and spirit of our loved ones and ourselves. ...Show more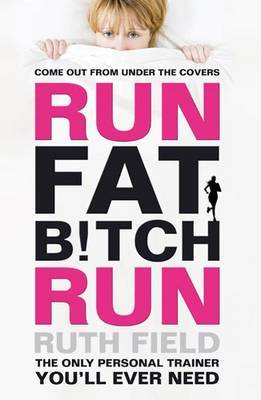 $37.00
NZD
Category: Fitness & Massage
Is there a large arse-shaped dent in your sofa? Unwatched workout DVDs gathering dust on your shelves? An eye-wateringly expensive (and rarely used) gym membership burning a hole in your bank account? Does the sight of your wobbly thighs leave you cowering under the duvet? Then it's time you faced the t ruth: the only option is to lace up and hit the ground running. Straight-talking, funny and brutally honest, RUN FAT BITCH RUN will give you - yes, you - the push you need to get out of the door, pounding the pavements and shedding pounds in no time. Hate running? No worries. RUN FAT BITCH RUN will give you all the tools you need to transform that passion into real motivation. Locate your inner grit and long-lost energy Follow a fuss-free and completely foolproof beginners' programme Throw away the scales, stock up on pasta and enjoy carbs without guilt If you want to lose weight, get fit and become an ass-kicking, gets-things-done superwoman, there's only one thing left to do ...RUN! ...Show more