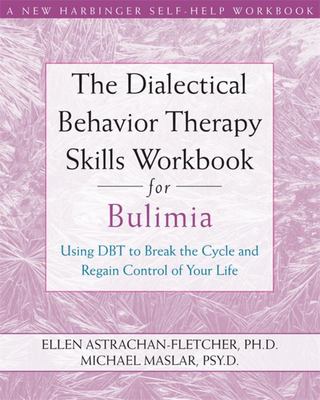 $48.00
NZD
Category: For Clinicians | Series: Dialectical Behavior Therapy Ser.
At the root of bulimia is a need to feel in control. While purging is a strategy for controlling weight, bingeing is an attempt to calm depression, stress, shame, and even boredom. The Dialectical Behavior Therapy Skills Workbook for Bulimia offers new and healthy ways to overcome the distressing feelin gs and negative body-image beliefs that keep you trapped in this cycle. In this powerful program used by therapists, you'll learn four key skill sets-mindfulness, distress tolerance, emotion regulation, and interpersonal effectiveness-and begin using them right away to manage bulimic urges. The book includes worksheets and exercises designed to help you take charge of your emotions and end your dependence on bulimia. You'll also learn how to stay motivated and committed to ending bulimia instead of reverting to old behaviors. Used together, the skills presented in this workbook will help you begin to cope with uncomfortable feelings in healthy ways, empower you to feel good about nourishing your body, and finally gain true control over your life. ...Show more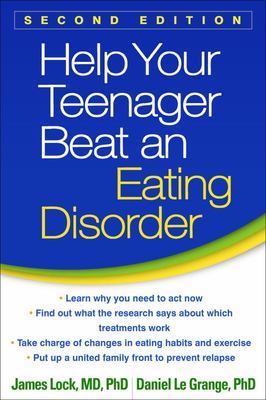 $43.00
NZD
Category: For Carers
Tens of thousands of parents have turned to this compassionate guide for support and practical advice grounded in cutting-edge scientific knowledge. Top experts James Lock and Daniel Le Grange explain what you need to know about eating disorders, which treatments work, and why it is absolutely essential to play an active role in your teen's recovery--even though parents have often been told to take a back seat. Learn how to monitor your teen's eating and exercise, manage mealtimes, end weight-related power struggles, and partner successfully with health care providers. When families work together to get the most out of treatment and prevent relapse, eating disorders can be beat. This book is your essential roadmap. Featuring the latest research, resources, and diagnostic information, the second edition has been expanded to cover binge-eating disorder. ...Show more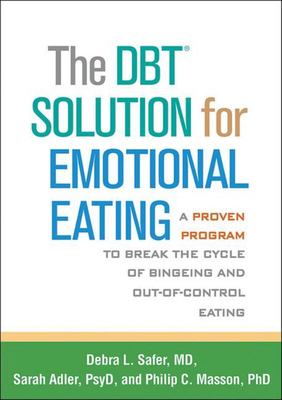 $56.00
NZD
Category: Eating Disorders
Eating can be a source of great pleasure--or deep distress. If you've picked up this book, chances are you're looking for tools to transform your relationship with food. Grounded in dialectical behavior therapy (DBT), this motivating guide offers a powerful pathway to change. Drs. Debra L. Safer, Sarah Adler, and Philip C. Masson have translated their proven, state-of-the-art treatment into a compassionate self-help resource for anyone struggling with bingeing and other types of "stress eating." You will learn to: *Identify your emotional triggers. *Cope with painful or uncomfortable feelings in new and healthier ways. *Gain awareness of urges and cravings without acting on them. *Break free from self-judgment and other traps. *Practice specially tailored mindfulness techniques. *Make meaningful behavior changes, one doable step at a time. Vivid examples and stories help you build each DBT skill. Carefully crafted practical tools (you can download and print additional copies as needed) let you track your progress and fit the program to your own needs. Finally, freedom from out-of-control eating--and a happier future--are in sight. Mental health professionals, see also the related treatment manual, Dialectical Behavior Therapy for Binge Eating and Bulimia, by Debra L. Safer, Christy F. Telch, and Eunice Y. Chen. ...Show more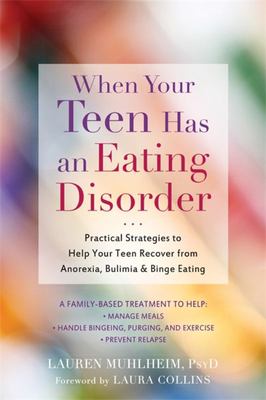 $40.00
NZD
Category: Eating Disorders
If your teen has an eating disorder-such as anorexia, bulimia, or binge eating-you may feel helpless, worried, or uncertain about how you can best support them. That's why you need real, proven-effective strategies you can use right away. Whether used in conjunction with treatment or on its own, this bo ok offers an evidence-based approach you can use now to help your teen make healthy choices and stay well in body and mind. When Your Teen Has an Eating Disorder will empower you to help your teen using a unique, family-based treatment (FBT) approach. With this guide, you'll learn to respectfully and lovingly oversee your teen's nutritional rehabilitation, which includes helping to normalize eating behaviors, managing meals, expanding food flexibility, teaching independent and intuitive eating habits, and using coping strategies and recovery skills to prevent relapse. In addition to helping parents and caregivers, this book is a wonderful resource for mental health professionals, teachers, counselors, and coaches who work with parents of and teens with eating disorders. It clearly outlines the principles of FBT and the process of involving parents collaboratively in treatment. As a parent, feeding your child is a fundamental act of love-it has been from the start! However, when a child is affected by an eating disorder, parents often lose confidence in performing this basic task. This compassionate guide will help you gain the confidence needed to nurture your teen and help them heal. ...Show more

$38.00
NZD
Category: For Sufferers
Bingeing, purging, excessive dieting, and relentless exercising are all destructive behaviors common among young women with eating disorders. The activities in this book help teenage girls understand how their eating behaviors developed, recognize the relationship between their emotions and their eating , and learn to see their bodies in a positive light. ...Show more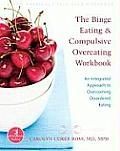 $55.00
NZD
Category: For Sufferers
The Binge Eating and Compulsive Overeating Workbook offers a comprehensive recovery program for people with binge eating disorder and other overeating disorders. Readers will learn to use proven complementary and alternative medicine therapies to develop a healthy relationship to food and eating.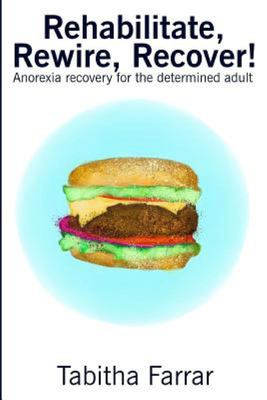 $55.00
NZD
Category: For Sufferers
Rehabilitate, Rewire, Recover focuses on: Nutritional rehabilitation to heal the body and "turn off" the anorexia response. Neural rewiring to shift neural pathways of restriction, exercise compulsions, and anorexia-generated thoughts and behaviours in the brain. Using experience from her own rec overy, and accounts from adults whom she has worked with as a recovery coach, Tabitha Farrar takes you through the process of building your own, personalised, recovery. As well as non-traditional ideas and concepts, this book delivers a "Toolkit" to help with the neural rewiring process, and action-based ideas to help you eat without restriction. ...Show more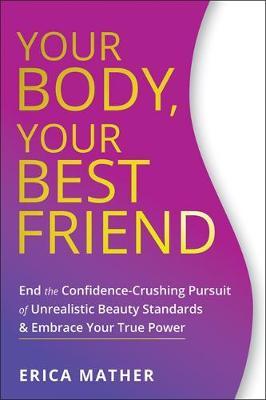 $43.00
NZD
Category: Eating Disorders
For women who've learned to be their own worst enemies, this in-your-face guide offers powerful tools to break free from the cultural messages that feed negative body image and stand in the way of becoming your most authentic and radiant self. Have you ever wondered what you could accomplish with the ti me you spend worrying about your body or appearance? In a society overwhelmed with messages of how women should be and appear, it's easy to internalize these ideas and become our own harshest critics. It's time for a change. It's time to stop squashing ourselves into painfully tight should-be boxes and celebrate our bodies for what they are--divine tools to reach our highest aspirations and experience the full fabulousness of life. In this book, you'll find a practical program for healing body image dissatisfaction using a unique blend of wisdom--from yoga to Buddhism and Taoism to shamanism and more. Weaving the author's own experiences with tools for putting lessons into action, this empowering book will help you examine your own thoughts and feelings about your body and learn how they affect the way you relate in and to the world. With this unflinchingly direct and honest book, you'll learn to release years of negative conditioning to see yourself as the fiercely authentic woman you really are. So, stop wasting time and energy hating your body and start moving toward a life that celebrates your body's unique strengths and capabilities for experiencing health, happiness, and true radiance. ...Show more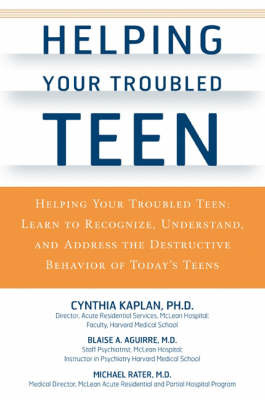 $35.00
NZD
Category: Drugs & Alcohol
Destructive trends among today's youth are growing. The primary four self-destructive behaviours in adolescence today are excessive alcohol and substance abuse, promiscuity, self mutilation (ie: cutting and burning), and eating disorders. These are covered in detail, along with other issues like Interne t addiction and suicide. This book offers a comprehensive look at teens self destructive behaviour and gives parents solutions for dealing with it. "Helping Your Troubled Teen" instructs parents on how to identify an at-risk adolescent and discuss warning signs of injurious behaviour, before the problem(s) become severe enough that a child is in crisis and/or legal actions are taken against them. McLean Hospital is the largest psychiatric teaching facility of Harvard Medical School. It operates the largest psychiatric neuroscience research program of any Harvard University-affiliated facility and of any private psychiatric hospital in the US. ...Show more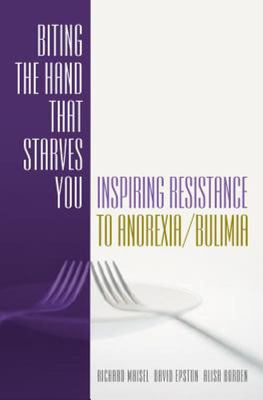 $70.00
NZD
Category: For Sufferers
This important book immediately draws the reader into the world of those struggling with anorexia/bulimia (a/b), whose stories, poems, and first-person accounts expose the 'voice' of these deadly problems. The authors' decade-and-a-half collaboration with 'insiders' has yielded fresh answers to these l ife and death questions: How does a/b seduce and terrorize girls and women? Why is a/b successful in encouraging girls and women to unwittingly embrace their would-be murderer? How can such a murderer be exposed and thwarted? Biting the Hand that Starves You details a unique way of thinking and speaking about anorexia/bulimia. By having conversations with insiders in which the problem is viewed as an external influence rather than a part of the person, these therapists show how to bring the tactics of a/b into the open, expose its deceptions, break its spell, and encourage defiance of its tyrannical rule. These innovations enable insiders, professionals, and loved ones to unite against anorexia/bulimia rather than allowing a/b to pit a professional or loved one against an insider, and the insider against herself. Coercion is sidestepped in favor of practices that are collaborative, accountable and spirit-nurturing. The groundbreaking discoveries outlined in this book will provide new options, inspiration and hope, not only for those who suffer at anorexia's hands, but also for their loved ones and healthcare professionals. The first section of the book illuminates the means by which anorexia/bulimia insinuates itself into the lives of women and confines them to its prison. The second section focuses on how therapists and other helpers assist them to break the spell of a/b, creating possibilities for resisting and defying it. The third section of the book details a two-pronged strategy for reclaiming one's life from a/b. One method involves unmasking a/b by directly engaging with it through critique. The other method involves disengaging from anorexia in order fashion an 'anti-a/b' lifestyle guided by their own values and passions, even while they fear forsaking the promises of anorexia. Finally, the last section of the book addresses ways in which parents and other loved ones can 'team up' with insiders to fight against these lethal problems. This section includes a first-person account of a mother and father's harrowing but ultimately triumphant effort to free their daughter from anorexia's prison. Biting the Hand that Starves You draws to an unprecedented degree on the anti-anorexic/bulimic knowledge of 'insider' clients/collaborators to provide fresh insights into the workings of a/b and the means to overcome it. The knowledge of these authors and their insider collaborators, who speak poignantly and passionately on their own behalf, is sure to benefit all those affected by a/b. ...Show more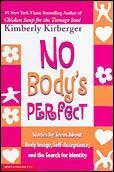 $21.00
NZD
Category: For Sufferers
A collection of stories, essays, and poetry written by both teenage girls and adult women who are dealing with body-image issues. The text looks at the idea of self- and body acceptance at a time when "thin is in". Many of the selections were written by survivors of eating disorders. These stories in pa rticular give readers a sense of light at the end of the tunnel. Many problems in girls' lives stem from a lack of self-esteem and self-love: eating disorders, depression, and more. Through powerful stories and poems from real teens, and gentle, wise guidance from the author, this book strives to help girls learn to accept, love, and appreciate themselves -- body and soul. ...Show more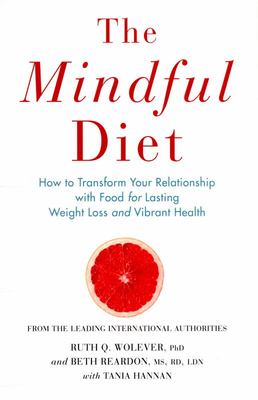 $37.00
NZD
Category: Eating Disorders
"Every year millions of people vow to lose weight and get healthy, but the largest roadblock to these changes are ingrained eating habits. Commercial diets not only fail to address the root of unhealthy behavior, but also damage self-worth, as adopters cycle through success and relapse in what can becom e a painful emotional spiral. Now, for the first time, two leading experts from the Duke Center for Integrative Medicine offer a new paradigm for eating and health - a step-by-step program that dismantles old patterns, provides new tools for making healthy choices, and fosters deep, internal motivation. Grounded in years of scientific research, The Mindful Diet examines how different foods and beverages effect our body on a biochemical level, and how we can become aware of our own internal signals through meditation. Instead of an all-or-nothing approach to health, where dieting becomes an exertion of willpower, The Mindful Diet focuses on the many variables that drive our habits, including stress levels, nutrition and exercise, relationships and even spirituality. Loaded with meditation exercises, behavioral techniques and food charts, this book provides the tools to avoid cravings, stop emotional overeating, identify when you are full and find time to exercise. By tapping into the root of unhealthy triggers, readers can reprogram their bodies, make healthy choices, lose weight and keep it off for life." ...Show more