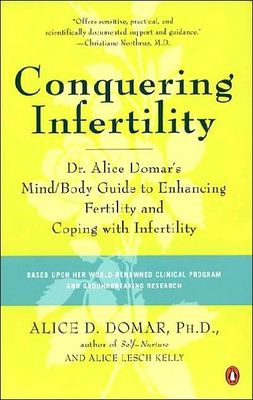 $37.00
NZD
Category: Infertility
Infertility is a heartbreaking condition that can affect every aspect of a woman's life, and 9 million American couples struggle with it each year. In "Conquering Infertility," Harvard psychologist Dr. Alice Domar-whom Vogue named the "Fertility Goddess"-provides infertile women with what they need most : stress relief, support, and hope. Within a year, more than 50 percent of the patients who used her mind/body techniques along with their infertility treatment conceived pregnancies that resulted in a baby, compared with 20 percent who did not use the mind/body tools. Dr. Domar provides wise, strong words on: * sustaining a career during infertility * coping when friends and family members become pregnant * navigating the medical maze * what to do when infertility threatens your belief in God * exploring other options when treatment fails With "Conquering Infertility," women learn how to cope with infertility in a much more positive way and carve a path-however unexpected-toward a rich, full, happy life. ""Conquering Infertility" offers sensitive, practical and scientifically documented support and guidance to help all shoes who are dealing with infertility." (Christiane Northrup, MD, author of "Women's Bodies, Women's Wisdom and The Wisdom of Menopause") "Patient after patient has derived peace of mind after learning the practical techniques in Dr. Domar's book . . .Conquering Infertility is a 'must read' for couples struggling to cope with infertility. Her book is practical, direct and enormously helpful in helping couples deal with the emotional turmoil so often associated with infertility." (Michael Alper MD, Medical Director, Boston IVF) "Dr Domar has created a versatile tool box for coping that sooths the pain of infertility and offers a holistic approach to achieving pregnancy." (Mehmet Oz, MD, Director, Cardiovascular Institute, Columbia University) "Coping with infertility is truly conquering it. Ali Domar's book offers the much-needed tools for all of those facing the challenge of infertility. Understanding her pioneering work is a must for those undergoing the assisted reproductive technologies." (Jamie A Grifo, MD, PhD, Professor of Ob Gyn Director of the Division of Reproductive Endocrinology NYU Medical Center) ...Show more
$35.00
NZD
Category: Women's Health
From two of the world's leading experts in endometriosis comes an essential, first-of-its kind book that unwraps the mystery of the disease and gives women the tools they need to reclaim their lives from it. Approximately one out of every 10 women has endometriosis, an inflammatory disease that causes chronic pain, limits life's activities, and may lead to infertility. Despite the disease's prevalence, the average woman may suffer for a decade or more before receiving an accurate diagnosis. Once she does, she's often given little more than a prescription for pain killers and a referral for the wrong kind of surgery. Beating Endo arms women with what has long been missing--even within the medical community--namely, cutting-edge knowledge of how the disease works and what the endo sufferer can do to take charge of her fight against it. Leading gynecologist and endometriosis specialist Dr. Iris Kerin Orbuch and world-renowned pelvic pain specialist and physical therapist Dr. Amy Stein have long partnered with each other and with other healthcare practitioners to address the disease's host of co-existing conditions--which can include pelvic floor muscle dysfunction, gastrointestinal ailments, painful bladder syndrome, central nervous system sensitization--through a whole-mind/whole-body approach. Now, Beating Endo formalizes the multimodal program they developed, offering readers an anti-inflammatory lifestyle protocol that incorporates physical therapy, nutrition, mindfulness, and environment to systematically addresses each of the disease's co-conditions on an ongoing basis up to and following excision surgery. This is the program that has achieved successful outcomes for their patients; it is the program that works to restore health, vitality, and quality of life to women with endo. No more "misdiagnosis roulette" and no more limits on women's lives: Beating Endo puts the tools of renewed health in the hands of those whose health is at risk. ...Show more
$58.00
NZD
Category: Fertility
A practical and evidence-backed approach for improving egg quality and fertility. Fully revised and updated in 2019.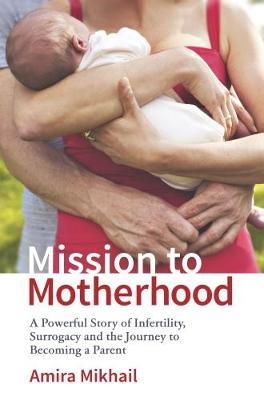 $40.00
NZD
Category: Infertility
Imagine if you were told that you may never have children, that you'd never hold your own baby in your arms. And yet, what if you could find a way? Mission to Motherhood will inspire anyone facing the possibility of a childless future. Author Amira Mikhail shares her powerful story of how she tackled a nd overcame obstacle after obstacle on her journey to motherhood - from fibroids, endometriosis, infertility and miscarriage, through IVF and surrogacy, to finally bringing her baby into the world. `When I felt alone, stressed and afraid, hearing other women's stories pulled me through.' The power of shared experiences propelled her to write this book for those who are still suffering alone, who are victims of the `silent epidemic' of infertility. This is a story of hope, courage and determination, and a refusal to give up the dream of motherhood. ...Show more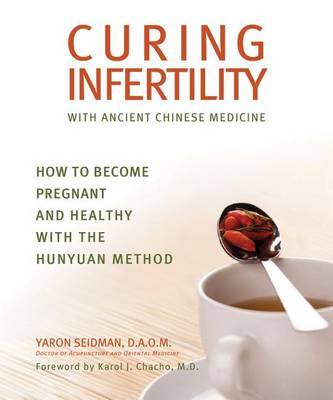 $40.00
NZD
Category: Infertility
Planning to have a baby is an exciting time for any family, but difficulties with conception can quickly turn excitement into anxiety and worry. For 14 percent of couples in the United States, creating a life is not the miraculous experience they expected, but rather one filled with stress, trips to the doctor, and invasive procedures. But infertility treatment doesn't have to be invasive and distant. In Curing Infertility with Ancient Chinese Medicine, fertility expert Dr. Yaron Seidman teaches couples how to live healthier, more balanced lives and create an environment where a baby can grow without resorting to surgery. Curing Infertility with Ancient Chinese Medicine shows you how it is possible to conceive even when Western medicine has deemed it impossible. Dr. Seidman explains in a clear, concise, and easy-to-follow way how patients can use the Hunyuan Method to dramatically increase their ability to conceive in a healthy, natural way and improve overall health using ancient Chinese herbal medicine. Primarily intended for infertility patients, Curing Infertility with Ancient Chinese Medicine is also aimed at modern Chinese medical practitioners, most of whom lack any training in the classical ways. Inside, Dr. Seidman shows time and time again that it is, in fact, possible to conceive. ...Show more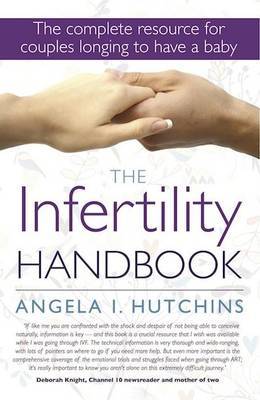 $49.99
NZD
Category: Infertility
This is the essential reference book for couples diagnosed with infertility. It covers everything from understanding your reproductive cycle to what your options are if a biological child is not possible. The causes of infertility - both male and female - are examined, treatment options are explained, a nd a wide range of support services is included. Each chapter contains an introduction written by a leading expert in the field. Importantly, 'The Infertility Handbook' is written clearly and simply with the sensitivity and knowledge of a person who has been there. It aims to provide options at a time when people may feel they have none and understanding at a time when people can often feel cut off from their normal support network. ...Show more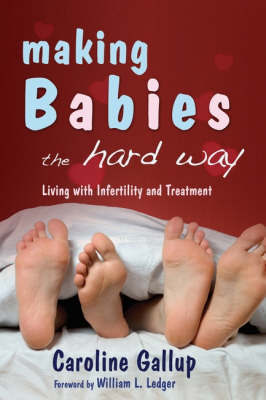 $40.00
NZD
Category: Infertility
How far would you go to have a baby? "Making Babies the Hard Way" is a frank account of one couple's discovery that they cannot have children of their own, and their ensuing struggle through four years of fertility treatment. One in six couples worldwide seek assistance to conceive and 80 per cent of co uples undergoing fertility treatment are currently unsuccessful. Writing with humour and honesty, Caroline Gallup describes the social, emotional, spiritual and physical impact of infertility on her and her husband, Bruce, including feelings of bereavement for the absent child, the unavoidable sense of inadequacy and the day-to-day difficulties of financial pressure. As well as telling her own moving story, she also offers information and guidance for others who are infertile, or who are considering or undergoing treatment. This courageous and poignant book will be of interest to couples who cannot conceive and those who are undergoing treatment, as well as their families and friends. ...Show more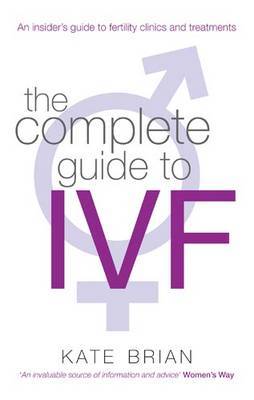 $37.00
NZD
Category: Infertility
The most recent studies show that 40,000 cycles of IVF are carried out in the UK each year - and approximately a million are carried out worldwide. It is estimated that at least 200,000 IVF babies are born annually - and this figure is constantly rising. With assisted conception increasing year on year, THE COMPLETE GUIDE TO IVF offers an invaluable and insightful approach to the process. Packed with first-hand accounts of patients who have been through it, and Kate Brian's own experience of IVF, this book will de-mystify the treatment and give a 'behind-the-scenes' account of what really happens. Addressing the entire experience, right from the initial clinic visit through to the assisted conception cycle, THE COMPLETE GUIDE TO IVF provides an accessible, down-to-earth and reassuring account of using IVF to conceive. ...Show more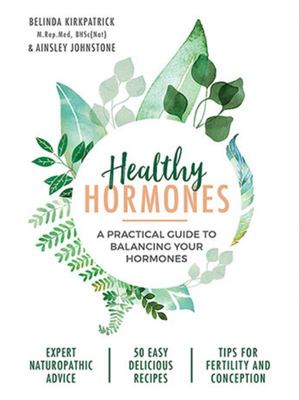 $40.00
NZD
Category: Women's Health
Expert naturopathic advice; 50 easy, delicious recipes using hormone-friendly ingredients; tips for fertility and conception. Discover how to feel your best and balance your hormones, naturally. Healthy Hormones is about making small and realistic changes to help your body function at its optimum level. Naturopath Belinda Kirkpatrick helps you understand your hormones and provides easy ways to manage symptoms, hormonal conditions and fertility through diet and lifestyle. Expert nutritional advice and lifestyle tips are combined with answers to the many questions that women have asked Belinda during a decade of clinical practice. Healthy Hormones features 50 deliciously healthy family recipes, specially created, styled and photographed by recipe developer Ainsley Johnstone. The dishes are tailored around hormone-balancing ingredients and nutrient-dense fertility foods. 'As a woman and a medical doctor, I recommend all women read this delicious book to help them make practical and daily choices. It's a book that nicely balances scientific explanations with nourishing food truths.' Dr Natasha Andreadis, Fertility and Hormone Specialist, Gynaecologist, Clinical Lecturer, University of Sydney ...Show more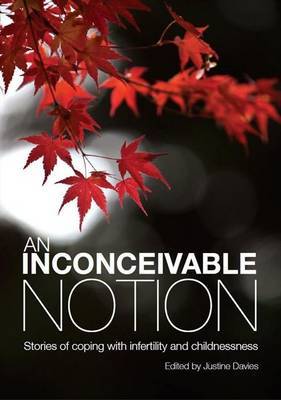 $38.00
NZD
Category: Infertility
Our media is full of parenting success stories: pregnancy through IVF, becoming first-time parents after age 45, overcoming mental or physical barriers to successfully conceive or even surrogacy. But what of those many people who want to have children but fail to do so? And what of the people who are ch ildless by choice? Failure of fertility treatment, not meeting a life partner until too late, not meeting the right partner at all and underlying medical conditions are just a few of the countless reasons why someone?s desire to be a parent may never be fulfilled. An Inconceivable Notion is a collection of stories from women and men who have been unable to conceive, either from physical reasons, through circumstance or who have made the choice to be childless. The contributors, from throughout Australia, discuss the issues that they faced, and how their ultimate decisions have affected their lives and their relationships, past and present. These include dealing with the realities of their situation, coping with societal pressures, moving forward and forging a childless future - some as a couple, some not. In a frank and honest account of their thoughts and emotions in coming to terms with their childless state, the women and men interviewed highlight important and rarely discussed issues in society today. A reflective, thoughtful and overall positive book. ...Show more
$47.00
NZD
Category: Infertility
If you're part of a couple negotiating fertility issues, this book offers you practical strategies to cope with the emotional and practical problems that can occur while trying to conceive. The book describes each step of the medical process, from diagnosis to treatment. Throughout, thoughtful exercises and practical strategies help you to manage the challenges of making informed treatment decisions, cope with the stresses of medical intervention, and communicate effectively with your partner. Learn to keep your sex life alive, deal with guilt, cope with feelings of anger and grief, and decide when it's time to give up treatment and move on. Includes testimonials from men and women who have survived fertility difficulties. ...Show more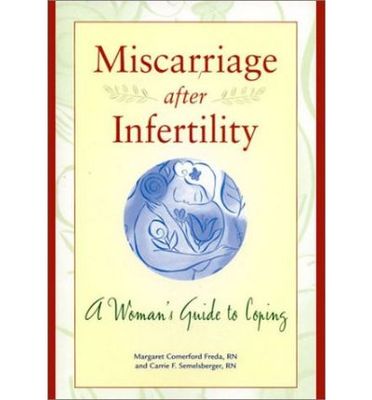 $35.00
NZD
Category: Infertility
Provides comfort and hope for women who fear that their lost pregnancy may be their last.