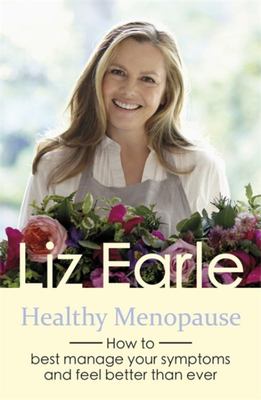 $20.00
NZD
Category: Menopause/Midlife | Series: Wellbeing Quick Guides
Liz Earle provides a complete guide to the changes that occur during menopause and explains how problems can be managed using supplements, HRT and alternative therapies.Bestselling beauty and wellbeing writer Liz Earle's fully revised and updated quick guide to a healthy menopause, including: - A guide to physical changes- Common problems and how to avoid them- The pros and cons of HRT- Conventional and natural therapies - Latest research into supplements - Essential addresses ...Show more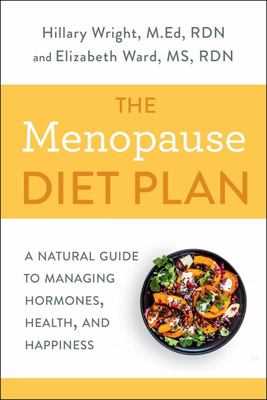 $35.00
NZD
Category: Menopause/Midlife
Minimize the symptoms of perimenopause and menopause naturally through a sustainable, enjoyable eating plan, physical activity, and other beneficial lifestyle habits   "My friends and well-respected colleagues have written The Menopause Diet Plan to help you feel healthier, happier, and more confident during this change in your life."--Maye Musk, MS, RDN, and author of A Woman Makes a Plan   Menopause is uncharted territory for women, and it can be difficult to know how to ease the effects of hormonal changes that can often start in your 40s. With honesty and optimism, The Menopause Diet Plan encourages a positive, fad-free approach to managing your physical and emotional health during perimenopause and menopause. It highlights current scientific knowledge about the best diet and lifestyle choices to manage your weight; keep your heart, brain, and bones healthy; and decrease the risk for cancer and other chronic conditions. It also offers natural strategies to help diminish hot flashes, manage sleep difficulties and mood swings, improve energy, and more.   The Menopause Diet Plan takes a unique approach to eating before, during, and after menopause. Registered dietitians Hillary Wright and Elizabeth Ward provide a customizable, plant-based eating plan that is rich in protein, fiber, and other beneficial nutrients, moderate in carbohydrates, and low in saturated fat, sodium, and added sugars. Balancing evidence-based advice with real-life circumstances and personal experience, it combines the best of the world's healthiest diets with the latest nutrition research for women in the menopause transition. Recipes such as Peanut Butter Smoothie, Chicken Italiano, and Chocolate Oatmeal Energy Balls make it easier to eat delicious, satisfying foods that nourish your body.   With a comprehensive approach to better health, The Menopause Diet Plan helps women take charge of their well-being and live life to the fullest. ...Show more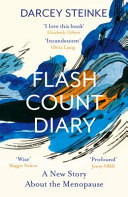 $25.00
NZD
Category: Menopause/Midlife
An unprecedented exploration of menopause from the author of the cult classic, Suicide Blonde.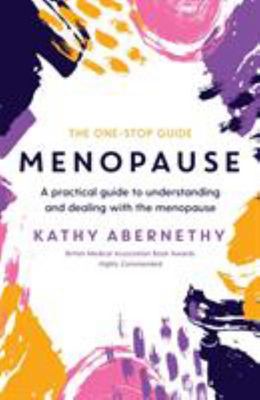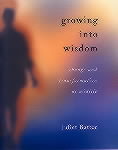 $45.00
NZD
Category: Menopause/Midlife
Growing into Wisdom explores important questions regarding midlife and discusses the many aspects of ageing from the physical to the psychological and spiritual. It provides guidance and direction for the challenges that midlife brings. Written by popular Auckland psychotherapist, writer and artist Juli et Batten, she outlines wide-ranging aspects of this part of life. Reprinted  in 2007. Clearly a book with a long life. ...Show more
$37.00
NZD
Category: Menopause/Midlife
A handbook for understanding, embracing and (even) enjoying the rite of passage that is peri-menopause and menopause; outlines the experience, the medical science, treatment options and home remedies; written by a practicing GP and media doctor who has just turned 50 herself.  

$45.00
NZD
Category: Menopause/Midlife
Today, millions of women in their twenties and thirties, many of whom are just beginning to plan a family, are receiving the shocking news that their reproductive years are already over. They are in premature menopause -- menopause years before its time. Whether due to an autoimmune disorder, surgery, c hemotherapy, radiation, or the often undiagnosed condition known as Premature Ovarian Failure (POF), premature menopause is common, increasing -- and almost always traumatic. If you are one of the women experiencing early menopause, you have hundreds of questions, but have probably found few answers...until now. The Premature Menopause Book is the first book focusing on this difficult transition -- written by a woman who faced the same questions: What can I do about it? Do I need hormones? How can I have a baby despite this condition? How can I feel like "me" again? The Premature Menopause Book provides the latest information on health and emotional issues, explores all of your options, lists resources, websites and support groups, shares the experiences and advice of women going through this experience, answers frequently asked questions and offers the support and understanding you need. ...Show more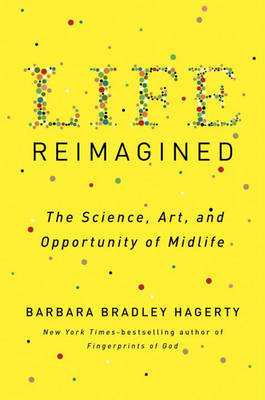 $60.00
NZD
Category: Menopause/Midlife
There's no such thing as an inevitable midlife crisis, Barbara Bradley Hagerty writes in this provocative, hopeful book. New scientific research explodes the fable that midlife is a time when things start to go downhill for everybody. Drawing from emerging information in neurology, psychology, biology, genetics and sociology - as well as her own story of midlife transformation, Hagerty redraws the map for people in midlife and plots a new course forward in understanding our health, our relationships, even our futures. In Life Reimagined, Hagerty offers midlife renewal. ...Show more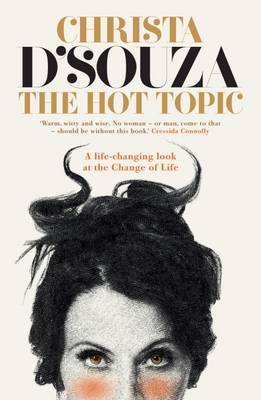 $33.00
NZD
Category: Menopause/Midlife
Allegedly, there has never been a better time to be a menopausal woman. We can take hormones; technology is such that 60 really is the new 40 (or maybe even the new 35). And for quite a few women there is liberation and even empowerment in reaching this key milestone of maturity. Except a few nagging qu estions do remain: what is the point of us now that we are officially biologically irrelevant? Can men still see us (even if we're not wearing purple...)? Will flaxseed help? With her disarmingly intimate and completely accessible voice, Christa D'Souza takes us on a wry and well informed journey through the m*n*p**s* (why is the very word still taboo?). She recounts what happened to her, and what will happen to you - the physical symptoms and the emotional ones too. Drawing on the latest medical and psychological research, Hot Flashes takes the heat out of a much-misunderstood fact of life. It is a treat of a book, courageous, and unexpectedly moving in its truth telling. ...Show more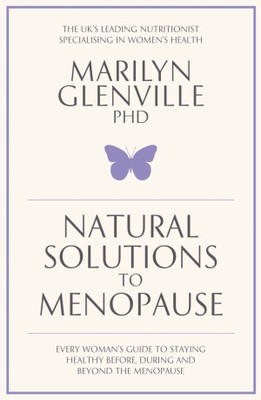 $45.00
NZD
Category: Menopause/Midlife
This complete guide to menopause offers effective advice on diet, exercise and lifestyle to keep you in optimum health before, during and after this change in your life. With entirely natural solutions, free from the side effects that are common to hormone replacement drug therapies, this sensitive and informative guide includes: a 12-Step Hormone Balancing Diet; relief from symptoms such as hot flushes, night sweats and weight gain; the truth about HRT, to help you make an informed decision if you consider it; how to prevent health problems such as osteoporosis and heart disease; simple steps to good energy levels, body fitness and a fulfilling sex life beyond the menopause. This title helps to understand what your body needs and you can prepare yourself for the menopause, successfully manage your symptoms and enjoy the best possible health beyond it. ...Show more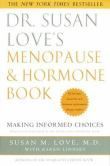 $40.00
NZD
Category: Menopause/Midlife
Speaking for her generation of women, Dr. Susan Love says, "Now we're approaching menopause and we want to decide for ourselves how we'll experience this process. . . . We're faced with all kinds of options, and with them all kinds of questions."In Dr. Susan Love's Menopause Book, Dr. Love helps readers sort through their choices and tells them how to cope with symptoms, addressing concerns such as osteoporosis, heart disease, and breast cancer. She discusses options for the short and long term: diet, alternative treatments, and all the pros and cons of hormonal therapy. She also provides an in-depth questionnaire on personal health risks and lifestyle preferences to help women choose the options that fit their unique needs. Guidelines for finding the right health care professional and a resource guide for books, newsletters, and organizations help to make this an indispensable resource for every woman. ...Show more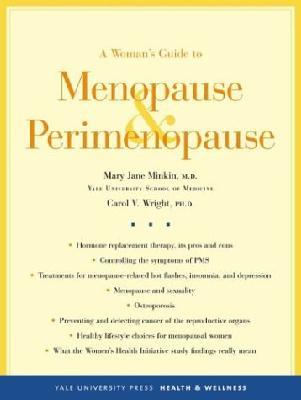 A Woman's Guide to Menopause and Perimenopause
by Mary Jane Minkin (Clinical Professor of Obstetrics and Gynaecology, Yale University School of Medicine, USA)
$45.00
NZD
Category: Menopause/Midlife
Recent groundbreaking research has provided abundant new information on menopause and how women should approach it. This book carefully considers all these findings, explains in detail what we now know about menopause and its treatment, and offers sound guidance for women dealing with the physical and e motional health issues surrounding menopause. Menopause specialist Dr. Mary Jane Minkin, nationally known not only for her expertise but also for her approachability, answers all the questions about menopause that women want and need to ask their health care providers. Dr. Minkin presents scientifically grounded information, explained helpfully and in a non-judgmental manner. Among the topics included in this volume: Hormone replacement therapy, its pros and cons. Controlling the symptoms of PMS. Treatments for menopause-related hot flashes, insomnia, and depression. Menopause and sexuality. Osteoporosis. Preventing and detecting cancer of the reproductive organs. Healthy lifestyle choices for menopausal women. What the Women's Health Initiative study findings really mean. ...Show more