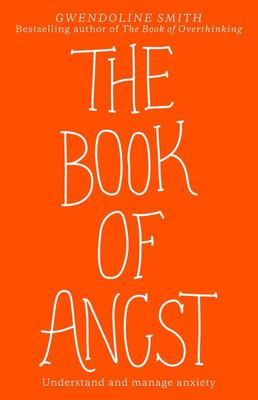 $25.00
NZD
Category: Depression, Anxiety & Stress
From the author of international bestsellers The Book of Knowing and The Book of Overthinking.   There's a lot of angst around these days. This heightened sense of fear, concern, insecurity and uncertainty can be overwhelming. Bestselling author of The Book of Overthinking and The Book of Knowing Gwe ndoline Smith explains what angst is and the ways in which deep anxiety can manifest. Gwendoline then drills down into social anxiety, which is often underdiagnosed but is one of the most common of the anxiety family. Using simple, clear language and humorous illustrations, Gwendoline gives detailed step-by-step advice on how to cope.   ...Show more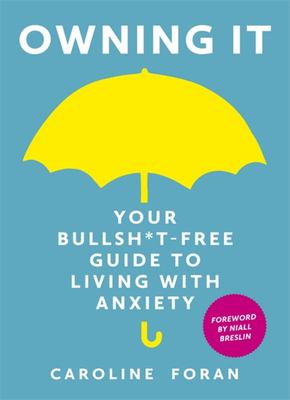 $30.00
NZD
Category: Depression, Anxiety & Stress
THE NUMBER ONE BESTSELLER - For readers of You Are a Badass ... A bullsh*t free perspective and a no-frills account of anxiety from the front line.Through the filtered lens of social media, it may seem like life's a peach, but for lots of people - journalist and author Caroline Foran included - anxiety is always bubbling beneath the surface. Here, she chronicles her experiences. From being unable to cope with the thought of venturing outside, to walking away from her fast-paced job, to the different, and sometimes controversial, treatments available - from Cognitive Behavioural Therapy to acupuncture to medication - Caroline shows us how she eventually found a way of owning her anxiety so that it doesn't own her.With extensive research and help from the experts, Owning It is written with honesty and a bullsh*t-free perspective; consider it your ultimate, practical guide that aims to get you feeling good again. ...Show more
$35.00
NZD
Category: Depression, Anxiety & Stress | Series: Anxiety
'I loved this book.' Matt Haig, author of Reasons to Stay Alive 'Probably the best book on living with anxiety that I've ever read.' Mark Manson, author of The Subtle Art of Not Giving a F*ck If you have anxiety, this book is for you. If you love someone who is anxious, this book is for you. I Quit S ugar founder and New York Times bestselling author Sarah Wilson has lived through high anxiety - including bipolar, OCD and several suicide attempts - her whole life. Perhaps like you, she grew tired of seeing anxiety as a disease that must be medicated into submission. Could anxiety be re-sewn, she asked, into a thing of beauty? So began a seven-year journey to find a more meaningful and helpful take on anxiety. Living out of two suitcases, Sarah travelled the world, meeting with His Holiness The Dalai Lama, with Oprah's life coach, with major mental health organizations and hundreds of others in a quest to unravel the knotted ball of wool that is the anxious condition. She emerged with the very best philosophy, science and hacks for thriving with the beast. First, We Make the Beast Beautiful is a book with a big heart, paving the way for richer, kinder and wiser conversations about anxiety. ...Show more
$40.00
NZD
Category: Depression, Anxiety & Stress
In This One Wild and Precious Life, Sarah Wilson explores the central disorder of modern existence: disconnection from ourselves, disconnection from community, disconnection from the preciousness of life on this planet  This One Wild and Precious Life is a journey of the soul, a case for why we need to cast off our too-tight psychic apparel and step bravely into the uncertainty of 'giving a fuck', the whirlpool of finding purpose, and the perilousness of connecting fully, passionately and unequivocally to life again. Sarah's journey pivots from her own anxiety and feeling of disconnection, as she takes the reader on a three-year odyssey to reconnect with the life she feels we are losing via a series of hikes around the world. Throughout, she brings together science and spiritual understandings ('East meets West'), following in the footsteps of artists, poets and philosophers, to amplify the conversation that the world wants and needs to have right now. Elegantly written and uncannily prescient, this is the perfect book for this difficult era of climate carnage and COVID-19, that goes well beyond the data and the political toing and froing, a compelling argument for turning collective crises and shared malaise into rocket fuel for personal and social transformation. And a better world.   ...Show more
StressLess
by Matthew Johnstone
$35.00
NZD
Category: Depression, Anxiety & Stress
Experiencing stress is a normal part of being human, but in our increasingly complex and fast-paced world, our stress levels can interfere with our enjoyment of life, including through anxiety, lack of energy, sleeplessness, muscle tension and irritation. What many might not know is that in large doses, ongoing stress is considered to be a contributing factor to instances of cancer, heart disease and stroke. In StressLess, clinical psychologist Dr Michael Player and bestselling author-illustrator Matthew Johnstone use their own experience to help you recognise stress in your day-to-day life and apply techniques to manage symptoms. You will learn how to: Recognise the thinking patterns that lead to stress, Disentangle yourself from stressful activities, Relax using breathing, stretching, meditation and mindfulness, Do more with your time, Problem solve, and Nurture relationships. Fully illustrated, easy to follow and based on the latest medical science, StressLess is your go-to guide to identify and reduce your own stress and help others do the same. ...Show more
$40.00
NZD
Category: Acceptance & Mindfulness
THE LIFE-CHANGING BESTSELLER Life can be relentless, frantic and exhausting - but it doesn't have to be this way... Authoritative, beautifully written and much-loved by its readers, Mindfulness: A practical guide to finding peace in a frantic world has become a word-of-mouth bestseller and global phen omenon. It reveals a set of simple yet powerful practices that you can incorporate into daily life to break the cycle of anxiety, stress unhappiness and exhaustion. It promotes the kind of happiness that gets into your bones and allows you to meet the worst that life throws at you with new courage. Mindfulness is based on mindfulness-based cognitive therapy (MBCT). Co-developed by Professor Mark Williams of Oxford University, MBCT is recommended by the UK's National Institute for Health and Care Excellence and is as effective as drugs for preventing depression. But, equally, it works for the rest of us who aren't depressed but who are struggling to keep up with the relentless demands of the modern world. By investing just a few minutes each day, this classic guide to mindfulness will put you back in control of your life once again. ...Show more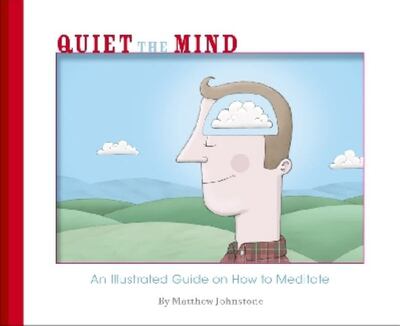 $25.00
NZD
Category: Depression, Anxiety & Stress
Modern society has made sitting still a near impossible task with its constant mantra of being connected. Our brains never get a break and the result can be increased stress, anxiety, insomnia and, if left unchecked, even depression. But there is something you can do - nothing! Matthew Johnstone's new b ook, a follow-up to his bestselling "Black Dog" series, is a simple, accessible, step-by-step guide on how to meditate. Stripping back the mystical concepts that often put meditation in the too-hard basket for many of us, Johnstone's book utilises his trademark stunning illustrations to make meditation as easy as sitting down and focusing on the breath. This beautiful guide will help you find the space and peace for a relaxing meditation practice every day. ...Show more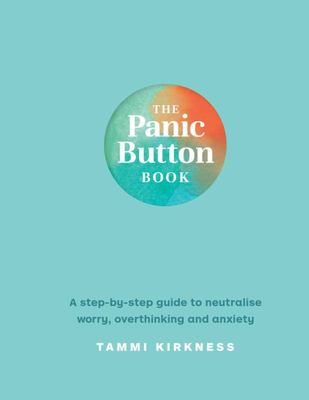 $23.00
NZD
Category: Depression, Anxiety & Stress
Practical illustrated toolkit to ease worry and panic by an anxiety specialist who uses it herself.  
$25.00
NZD
Category: Depression, Anxiety & Stress
A book for anyone and everyone who finds themselves going through big change, hard times, bad luck or tough sh it. A book for right now, as it turns out. From Bev Aisbett, Australia's bestselling author with decades of experience helping people through anxiety, depression and panic attacks, Cruising Thr ough Calamity is a much-needed new book about helping people manage their emotions through big changes, hard times and big challenges. So whether you're struggling during the pandemic or navigating a personal crisis, if you're feeling anxious or overwhelmed and your emotions are getting the better of you, then this is the book you need right now to help you cruise through calamities, big and small. Written in Bev's clear, simple and straightforward style, using straight talk and humour to defuse, entertain, explain and inform, this is a most timely and topical book to help anyone feeling overwhelmed by uncertainty, difficult feelings and tough circumstances.   ...Show more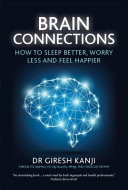 $35.00
NZD
Category: Depression, Anxiety & Stress
Learn why you develop insomnia, anxiety and depression. Discover why these three conditions occur together and how to alleviate them without reaching for pills. Fibromyalgia is also explained in this book. This book is full colour gloss and easy to read.
$38.00
NZD
Category: Anger | Series: The\School of Life Library
Few life skills are as neglected, yet as important, as the ability to remain calm. Our very worst decisions and interactions are almost invariably the result of a loss of calm - and a descent into anxiety and agitation. Surprisingly, but very fortunately, our power to remain calm can be rehearsed and im proved. We don't have to stay where we are now: our responses to everyday challenges can dramatically alter. We can educate ourselves in the art of keeping calm not through slow breathing or special teas but through thinking. This is a book that patiently unpacks the causes of our greatest stresses and gives us a succession of highly persuasive, beautiful and sometimes dryly comic arguments with which to defend ourselves against panic and fury. ...Show more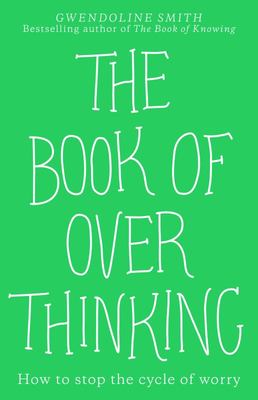 $25.00
NZD
Category: Depression, Anxiety & Stress
Overthinking is also known as worrying or ruminating and it's a form of anxiety that many people suffer from. Psychologist and bestselling author Gwendoline Smith explains in clear and simple language the concepts of positive and negative overthinking, the truth about worry and how to deal with the 'tho ught viruses' that are holding you back. She helps you understand what's going on in your head, using humour, lots of examples and anecdotes, and she offers powerful strategies for addressing your issues. Based on cognitive behavioural theory, this book will help you in all the key areas of your life: from your personal life to relationships and work. ...Show more