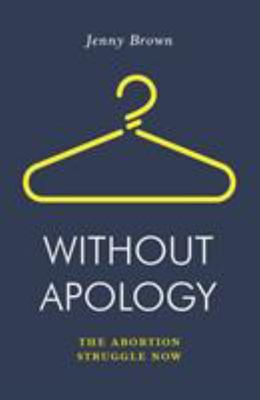 $25.00
NZD
Category: Feminism | Series: Jacobin Ser.
An indispensable guide to building a fighting feminist movement for reproductive freedom   With an antiabortion majority on the Supreme Court and several states attempting to outlaw abortion altogether, many activists are on the defensive, hoping to hold on to reproductive rights in a few places and c ases. This spirited book shows how feminism can start winning again.   Jenny Brown uncovers a century of legal abortion in the United States until 1873, recalls women's experiences in the illegal days, and shows how the women's liberation movement of the 1960s really won abortion rights. She draws inspiration and lessons from the radicals of Redstockings, the Army of Three, and the Jane Collective, putting together a road map for today's organizers from the black feminist argument for reproductive justice, the successful fight to make the morning-after pill available over the counter, and the recent mass movement to repeal Ireland's abortion ban.   Brown argues that politically conservative nonprofits have been setting the agenda, emphasizing rare tragic cases and relying on the rhetoric of choice and privacy. Instead, it is time to return to the fundamental ideas that won legal abortion in the first place: Women publicly telling the full truth of their own experience, demanding repeal of all abortion restrictions, and showing how abortion and birth control are the key demands in the struggle for women's freedom. ...Show more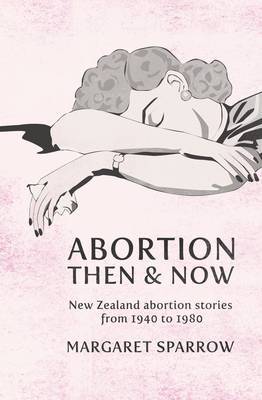 $50.00
NZD
Category: Feminism
At the heart of this groundbreaking book are personal stories from women who have had abortions. Their experiences - which encompass suffering and resilience, isolation and community - are deeply moving, and vividly convey forty years of change. $65.00
NZD
Category: Abortion
"If you read only one book about democracy, The Turnaway Study should be it. Why? Because without the power to make decisions about our own bodies, there is no democracy." --Gloria Steinem "Dr. Diana Greene Foster brings what is too often missing from the public debate around abortion: science, data, an d the real-life experiences of people from diverse backgrounds...This should be required reading for every judge, member of Congress, and candidate for office--as well as anyone who hopes to better understand this complex and important issue." --Cecile Richards, cofounder of Supermajority, former president of Planned Parenthood, and author of Make Trouble A groundbreaking and illuminating look at the state of abortion access in America and the first long-term study of the consequences--emotional, physical, financial, professional, personal, and psychological--of receiving versus being denied an abortion on women's lives.What happens when a woman seeking an abortion is turned away? Diana Greene Foster, PhD, decided to find out. With a team of scientists--psychologists, epidemiologists, demographers, nursing scholars, and public health researchers--she set out to discover the effect of receiving versus being denied an abortion on women's lives. Over the course of a ten-year investigation that began in 2007, she and her team followed a thousand women from more than twenty states, some of whom received their abortions, some of whom were turned away. Now, for the first time, the results of this landmark study--the largest of its kind to examine women's experiences with abortion and unwanted pregnancy in the United States--have been gathered together in one place. Here Foster presents the emotional, physical, and socioeconomic outcomes for women who received their abortion and those who were denied. She analyzes the impact on their mental and physical health, their careers, their romantic lives, their professional aspirations, and even their existing and future children--and finds that women who received an abortion were almost always better off than women who were denied one. Interwoven with these findings are ten riveting first-person narratives by women who share their candid stories. As the debate about abortion rights intensifies, The Turnaway Study offers an in-depth examination of the real-world consequences for women of being denied abortions and provides evidence to refute the claim that abortion harms women. With brilliant synthesis and startling statistics--that thousands of American women are unable to access abortions; that 99% of women who receive an abortion do not regret it five years later--The Turnaway Study is a necessary and revelatory look at the impact of abortion access on people's lives. ...Show more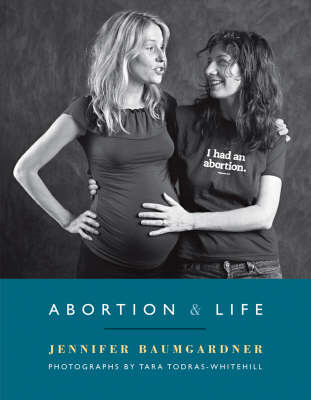 $45.00
NZD
Category: Feminism
"In her role as author and activist, Jennifer Baumgardner has permanently changed the way people think about feminism . . . and will shape the next hundred years of politics and culture."--The Commonwealth Club of California, hailing Baumgardner as one of Six Visionaries for the Twenty-First Century "I f Jennifer Baumgardner ever needs another mom, I'll be the first in line to adopt her. She's smart, fearless, and a formidable force for change."--Barbara Ehrenreich, author of Nickel and Dimed In Abortion & Life, author and activist Jennifer Baumgardner reveals how the most controversial and stigmatized Supreme Court decision of our time cuts across eras, classes, and race. Stunning portraits by photographer Tara Todras-Whitehill of folk singer Ani DiFranco, authors Barbara Ehrenreich and Gloria Steinem, and others accompany their elucidating accounts of their own abortion experiences. In this bold new work, Baumgardner explores some of the thorniest issues around terminating a pregnancy, including the ones that the pro-choice establishment has been the least sensitive or effective in confronting. Included is a comprehensive listing of abortion resources, and 10 percent of the book's profits go to the New York Abortion Access Fund. Praise for Abortion & Life: "Activist, filmmaker (of I Had an Abortion) and co-author (Manifesta: Young Women, Feminism and the Future) Baumgardner dedicates her work to spreading awareness about abortion. Graced with black and white photo portraits by Tara Todras-Whitehill of women wearing Baumgardner's shirt, reading simply "I had an abortion," the emphasis is on the testimony of these patients, revealing not only how common the procedure is (one in three women, according to the Guttmacher Institute) but how diverse those women and their situations are. Baumgardner begins with a brief history of abortion legislation in America, from pre-Roe v. Wade restrictions to clinic workers and doctors protested, threatened and murdered (as in the case of Buffalo doctor Barnett Slepian). Still, as Baumgardner says, it's the record of "our lives [that] might provide the best road map to strengthening women's reproductive freedoms."--Publishers Weekly, Sept. 2008 "An effort at finding the middle ground on a contentious issue...Baumgardner's dedication to widening and civilizing the discussion is clear. She instructs, hopefully; this book belongs in the hands of a new generation of abortion-rights advocates, who can benefit from its history and might strive to answer its difficult questions."--Los Angeles Times   ...Show more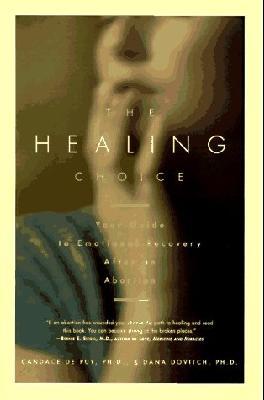 $40.00
NZD
Category: Abortion
Few women can walk away from the experience of abortion without some lingering emotional discomfort. Unresolved feelings of guilt, shame, and sadness may not surface until months, often years, after an abortion. These feelings, if ignored, can possibly manifest themselves in more troubling ways, result ing in unstable relationships, self-destructive and addictive behaviors, depression, and low self-esteem. Now, two experienced psychotherapists share their approach to dealing with the sensitive and long-overlooked issue of post-abortion pain or trauma. The Healing Choice breaks the silence surrounding a topic often clouded by debate and focuses exclusively on helping women chart a path toward emotional recovery. Through a step-by-step process, complete with self-tests, exercises, and interviews with women who share their own post-abortion experiences, Dr. Candance De Puy and Dr. Dana Dovitch will help you come to terms with your post-abortion emotions and offer support a you begin the process of healing. ...Show more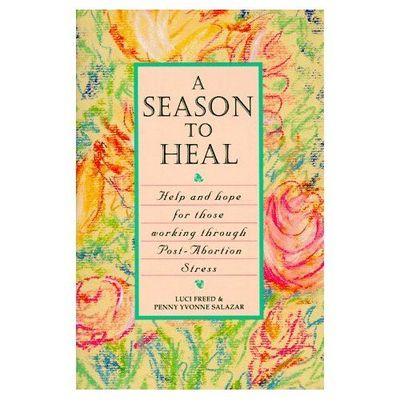 $35.00
NZD
Category: Abortion
This is a book for women who struggle to come to grips with the lingering emotional pain of an abortion. It assures readers that their pain is a valid, natural response to abortion, that they can find relief from it, and that healing is a realistic hope.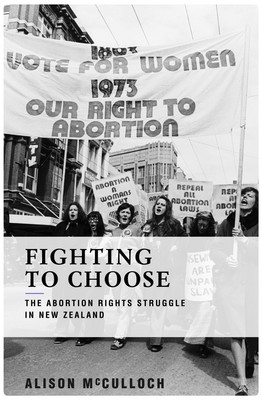 $50.00
NZD
Category: NZ History/Society
Fighting to Choose chronicles one of the most important yet neglected chapters in New Zealand's recent political history. More than thirty-five years ago, at the height of the second wave of feminism, New Zealand passed a conservative abortion law that bucked a trend in the West toward liberalisation. How did this happen in a country proud of its progressive social policies - particularly its record on women's rights? And why is such a cumbersome, expensive, endlessly litigated set of statutes still on the books? In Fighting to Choose: The Abortion Rights Struggle in New Zealand, Alison McCulloch sets out to answer those questions by taking a close look at the people involved and the tactics they employed in waging what was - and continues to be - an intense and impassioned battle. ...Show more
$60.00
NZD
Category: Abortion
A landmark literary anthology of poems, stories, and essays, Choice Words collects essential voices that renew our courage in the struggle to defend reproductive rights. Twenty years in the making, the book spans continents and centuries. This collection magnifies the voices of people reclaiming the sol e authorship of their abortion experiences. These essays, poems, and prose are a testament to the profound political power of defying shame. Contributors include Ai, Amy Tan, Anne Sexton, Audre Lorde, Bobbie Louise Hawkins. Camonghne Felix, Carol Muske-Dukes, Diane di Prima, Dorothy Parker, Gloria Naylor, Gloria Steinem, Gwendolyn Brooks, Jean Rhys, Joyce Carol Oates, Judith Arcana, Kathy Acker, Langston Hughes, Leslie Marmon Silko, Lindy West, Lucille Clifton, Mahogany L. Browne, Margaret Atwood, Molly Peacock, Ntozake Shange, Ruth Prawer Jhabvala, Sharon Doubiago, Sharon Olds, Shirley Geok-lin Lim, Sholeh Wolpe, Ursula Le Guin, and Vi Khi Nao. ...Show more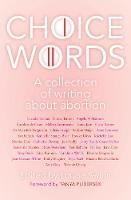 $33.00
NZD
Category: Abortion
Edited by Louise Swinn, Choice Words is a timely collection of stories, essays, rants and raves from high profile women that seeks to demystify abortion and its surrounding stigma.
Items per page:
1 - 9 of 9