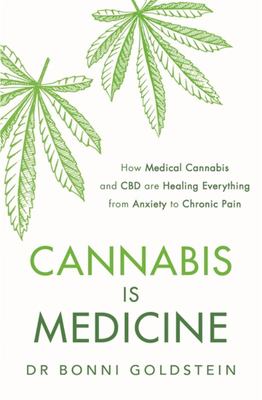 $38.00
NZD
Category: Alternative Health
In Cannabis Is Medicine, medical cannabis specialist Bonni Goldstein, MD, explains the science behind the use of this amazingly therapeutic plant and describes in easy-to-understand detail the recently discovered endocannabinoid system, involved in almost every human physiological process. Over 4 millio n people in the US are healing difficult-to-treat illnesses with cannabis medicine, and although 33 states have medical cannabis laws, many physicians remain reluctant to discuss how this plant may be beneficial to health. this book is the comprehensive resource for patients and their loved ones who have not found answers with conventional medicines. Dr Goldstein has helped thousands of suffering patients -- including children -- find relief with cannabis. In her revelatory book, she explains the current state of scientific research on more than 28 chronic medical conditions that have responded positively to treatment with cannabis, and offers actionable advice on using various forms of medical cannabis, including CBD, to treat a range illnesses, navigating the medical cannabis industry, and detailed information on safety and legality. As medical cannabis laws continue to evolve, it is more vital than ever for suffering patients to understand the benefits of this plant from an honest, medicine-based perspective. Educational, practical, and comprehensive, Cannabis Is Medicine reveals the truth behind cannabis so patients can make informed decisions and improve the quality of their lives. ...Show more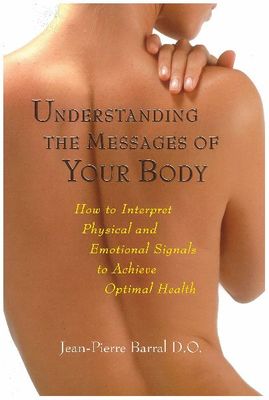 $43.00
NZD
Category: Alternative Health
The body possesses an enormous memory, a record of all the experiences of human life. Fears, anxieties, traumas, and physical and emotional shocks imprint themselves on the body and remain there in a dormant state until they are roused by an event or encounter. They may manifest under a different form o r in a different place - a fearful incident may transform itself into a stomach ache or a headache, or even a chronic disease - pain creates its own path. In particular, psychological and emotional stresses affect the functioning of the internal organs.In "Understanding the Messages of Your Body", Dr. Jean-Pierre Barral explains the relationships that exist between our organs and our emotions, to allow us to free ourselves from the effects of present and past tensions and traumas. The book opens with an explanation of how body-mind therapy works, and goes on to propose therapeutic models based on examples from Dr. Barral's clinical practice. The second part of the book serves as a reference for emotion and organ typology, and Dr. ...Show more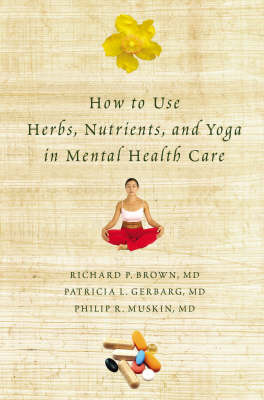 $50.00
NZD
Category: Alternative Health
Presents a comprehensive guide to herbs, nutrients and yoga as adjuncts to mental health therapy.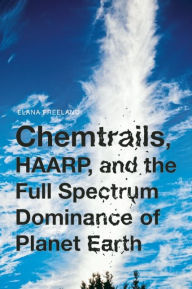 $40.00
NZD
Category: Alternative Health
We are entering a Space Age, but not the kind President Kennedy originally envisioned. This Space Age is replacing resource wars and redefines planet earth as a "battlespace" in accordance with the military doctrine of "Full-Spectrum Dominance."This book examines how chemtrails and ionospheric heaters l ike the High-frequency Active Auroral Research Project (HAARP) in Alaska service a full-spectrum dominance. This "Revolution in Military Affairs" needs an atmospheric medium to assure wireless access to the bodies and brains of anyone on Earth--from heat-seeking missiles to a form of mind control.How sinister are these technologies? Are we being prepared for a "global village" lockdown? The recent release of NSA records have reminded Americans that "eyes in the sky" are tracking us as supercomputers record the phone calls, e-mails, internet posts, and even the brain frequencies of millions.Elana M. Freeland's startling book sifts through the confusion surrounding chemtrails-versus-contrails and how extreme weather is being "geo-engineered" to enrich disaster capitalists and intimidate nations.A deconstruction of Bernard J. Eastlund's HAARP patent points to other covert agendas, such as a global Smart Grid infrastructure that enables access to every body and brain on Earth, a "Transhumanist" future that erases lines between human and machine, and Nanobiological hybrids armed with microprocessers that infest and harm human bodies. ...Show more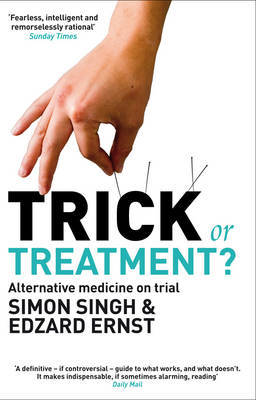 $29.99
NZD
Category: Alternative Health
Welcome to the world of alternative medicine. Prince Charles is a staunch defender and millions of people swear by it; most UK doctors consider it to be little more than superstition and a waste of money. But how do you know which treatments really heal and which are potentially harmful?Now at last you can find out, thanks to the formidable partnership of Professor Edzard Ernst and Simon Singh. Edzard Ernst is the world's first professor of complementary medicine, based at Exeter University, where he has spent over a decade analyzing meticulously the evidence for and against alternative therapies. He is supported in his findings by Simon Singh, the well-known and highly respected science writer of several international bestsellers. Together they have written the definitive book on the subject. It is honest, impartial but hard-hitting, and provides a thorough examination and judgement of more than thirty of the most popular treatments, such as acupuncture, homeopathy, aromatherapy, reflexology, chiropractic and herbal medicine.In "Trick or Treatment?" the ultimate verdict on alternative medicine is delivered for the first time with clarity, scientific rigour and absolute authority. ...Show more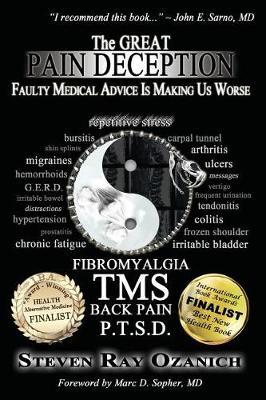 $55.00
NZD
Category: Alternative Health
Back pain, knee pain, shoulder pain, hand and foot pain, rarely come from herniated discs and joint failures. Pain, such as fibromyalgia, is a deception of the mind created by the brain to keep dark, threatening, and sad emotions from entering consciousness. The vast majority of pains and symptoms eman ate from a mindbody process stemming from a personality of perfectionism. However, pain is not "in the mind" of the sufferer--and is often misrepresented as such by people who reject a mindbody process for reasons of ego and monetary gain. Symptoms inside and outside of the body are primarily the result of emotional conflict hidden within the body and outside of awareness. We live in a world of medical marvels. However, those marvels have become a double-edged sword, often creating more problems than they resolve. John Sarno, MD, at the NYU School of Medicine discovered in the 1970s that back pain was not coming from the things seen on the imaging, such as herniated discs, arthritis, stenosis, scoliosis, etc. Pain was coming from oxygen reduction through the autonomic nervous system due to elevated tension levels, but had been errantly linked to the "normal abnormalities" seen on MRIs and X-rays. Most physicians refused to believe his findings even though his success rate in healing the most troublesome of pain-cases was well above theirs. Dr. Sarno labeled the disorder TMS, or tension myoneural syndrome, currently being called The Mindbody Syndrome. Inside The Great Pain Deception Steve tells his compelling story of a 30-year battle with pain and ultimate healing after discovering Dr. Sarno's work. After Steve healed he began receiving hundreds of emails, calls, and letters, asking for his help--too many to respond to, so he decided to write his experience down in a book. After 10 years of research, Steve has conveyed an amazing testimonial of triumph over tragedy, an inspiring story of healing that is a must read if you suffer from any ailment from mild to severe. The only thing standing between good health, and healing, is ego. Pain and unpleasant symptoms serve a purpose. Disease is the report card of how happy we are; feedback of a life not lived. Symptoms are anger flowing over into the physical realm, signs of internal conflict. Pain and illness are the virtual language of the unconscious mind. When we are untrue to ourselves and needs, living by the codes and wishes of others, denying our deepest desires--symptoms then form to reveal the deeper conflict. Modern medicine is pointing us toward our bodies in the attempt to cure us through engineering the human system. These high-tech processes are often making us worse by ignoring the message that the body is trying to convey through such things as colitis, irritable bladder, fibromyalgia, skin disorders and an infinite variety of other symptoms, including cancer. This book does an excellent job of exploring the realm of mind within body--and ultimate healing. ...Show more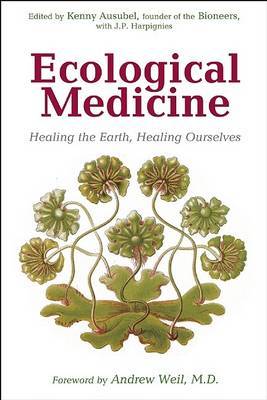 $45.95
NZD
Category: Alternative Health | Series: Bioneers Series
Part of "Bioneers Series", this book focuses on pragmatic solutions emerging at the fertile edges between the overlapping worlds of environmental restoration and holistic healing. It calls for prevention and precaution as the first line of action. It is suitable for those concerned about health and envi ronment. ...Show more
$25.00
NZD
Category: Alternative Health
First published in 1973, this is an essential work on the corruption of the medical establishment and its historic roots in witch hunts. In this new edition, Barbara Ehrenreich and Deirdre English have written an entirely new chapter that delves into the current fascination with and controversies about witches, exposing fears and fantasies. They build on their classic expose of the demonisation of women healers and the political and economic monopolisation of medicine, bringing it up to date with today's changing attitudes to these issues. ...Show more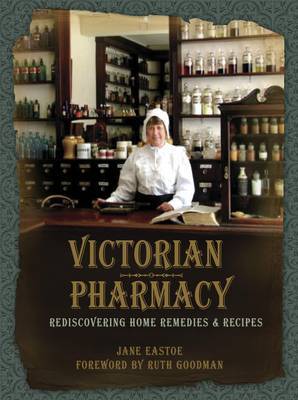 $39.99
NZD
$41.00
(2% off)
Category: Alternative Health
A behind-the-scenes look at what goes in to many of our everyday pharmaceuticals, Victorian Pharmacy Remedies and Recipes tells the story of how traditional folklore and family remedies came to the high street in the form of the chemist's shop.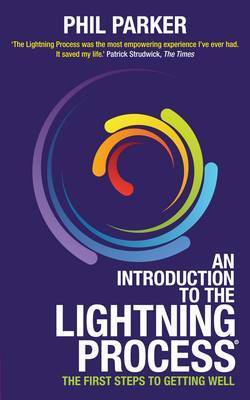 $40.00
NZD
Category: Alternative Health
You may have already heard about the extraordinary results achieved by people using the Phil Parker Lightning Process[registered] to transform and enhance their lives, health and success. This book has been designed both as an essential first step for all those intending to take a Lightning Process[regi stered] seminar and also as a resource for discovering more about this unique training programme. Thousands worldwide have achieved extraordinary results using the Phil Parker Lightning Process[registered]. The Lightning Process[registered] can bring about incredible results in many areas where nothing else has worked, including: Chronic Fatigue Syndrome/ME; Multiple Sclerosis; Ibs/Digestive Issues; Chronic Pain; Addiction; Depression; Weight Loss; Low Self-Esteem; Anxiety/Stress/Panic Attacks; and Eating Disorders. Transform your health and wellbeing by learning the first steps of one of the most empowering mind-body trainings in the world. ...Show more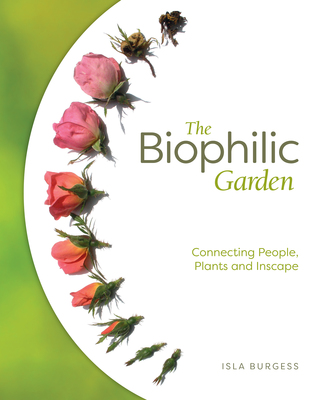 $45.00
NZD
Category: Gardening
Connecting People, Plants and Inscape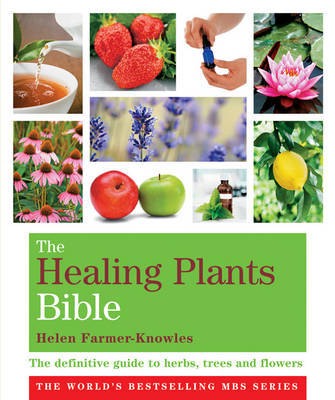 $37.00
NZD
Category: Alternative Health | Series: Godsfield Bible Series
Plants can provide healing in many different ways: directly through their pharmacological actions as medicinal herbs, energetically through the vibrations of flower essences and tree energies, and spiritually through the inspiration they offer. Exploring over 100 of these incredible plants - from key m edicinal herbs such as St John's wort, sage and chamomile to edible healing plants such as grapes and blueberries - The Healing Plants Bible provides a comprehensive guide to their history of usage, therapeutic properties and healing applications. Featuring guidance on seasonal availability, advice on the use of herbal teas, tinctures and flower essences for common ailments, and including the latest research findings, this book is an essential reference guide to plants from all over the world. ...Show more