$25.00
NZD
Category: Addiction
My qualification for writing this book is not that I am better than you; it's that I am worse. I am an addict-addicted to drugs, alcohol, sex, money, love, and fame. This is the age of addiction, a condition so endemic, so all-encompassing and ubiquitous that unless you are fortunate enough to be an ext reme case, you probably don't know that you have it. What unhealthy habits and attachments are holding your life together? Are you unconsciously dependent on food? Bad relationships? A job that doesn't fulfill you? Are you numb, constantly perusing your phone, looking for what? The program in this book has given me freedom from all addictions and it will do the same for you. Book jacket. ...Show more
$23.00
NZD
Category: Addiction
Millions of people worry that drinking is affecting their health, yet are unwilling to seek change because of the misery and stigma associated with alcoholism and recovery. They fear drinking less will be boring, difficult and involve deprivation, and significant lifestyle changes. This Naked Mind offe rs a new solution. Packed with surprising insight into the reasons we drink, it will open your eyes to the startling role of alcohol in our culture. Annie Grace brilliantly weaves psychological, neurological, cultural, social and industry factors with her extraordinarily candid journey resulting in a must read for anyone who drinks. This book, without scare tactics, pain or rules, gives you freedom from alcohol. By addressing causes rather than symptoms it is a permanent solution rather than lifetime struggle. It removes the psychological dependence allowing you to easily drink less (or stop drinking). Annie's clarity, humor and unique ability to blend original research with riveting storytelling ensures you will thoroughly enjoy the process. In a world defined by 'never enough' Annie takes us on an intellectual journey through the world of alcohol and specifically the connection between alcohol and pleasure. She dispels the cultural myth that alcohol is a vital part of life and demonstrates how regaining control over alcohol is not only essential to personal happiness and fulfilment but also to ending the heartache experienced by millions as a result of second-hand drinking. Finally, with perfect clarity, this book opens the door to the life you have been waiting for. ...Show more
$30.00
NZD
Category: Addiction
To heal addiction, you have to go back to the start... Dr Gabor Maté is one of the world's most revered thinkers on the psychology of addiction. His radical findings - based on decades of work with patients challenged by catastrophic drug addiction and mental illness - are reframing how we view all huma n development. In this award-winning modern classic, Gabor Maté takes a holistic and compassionate approach to addiction, whether to alcohol, drugs, sex, money or anything self-destructive. He presents it not as a discrete phenomenon confined to a weak-willed few, but as a continuum that runs through (and even underpins) our society; not as a medical 'condition', but rather the result of a complex interplay of personal history, emotional development and brain chemistry. Distilling cutting-edge research from around the world, In the Realm of Hungry Ghosts avoids glib self-help remedies, instead promoting self-understanding as the first key to healing and wellness. Blending personal stories and science with positive solutions, and written in spellbinding prose, it is a must-read that will change how you see yourself, others and the world. · 10th anniversary edition, updated with new chapter on the Opiod crisis ...Show more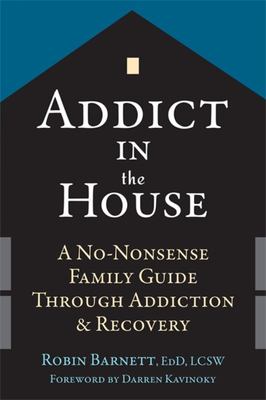 $40.00
NZD
Category: Addiction
Everyone suffers when there's an addict in the family. Written by an expert in alcohol and drug addiction and recovery, this no-nonsense guide will help you understand the causes of addiction, end enabling behaviors, support your loved one's recovery, and learn how to cope with relapses. If you're the family member of an addict, you may feel confused, guilty, and scared of doing the wrong thing. And when you don t know how to help, you may find yourself in a codependent role, trying so hard to keep your addicted loved one alive, out of jail, or emotionally appeased that you may actually prevent them from realizing they need help. Drawing on her own personal experience with her brother's addiction, Addict in the House offers a pragmatic, step-by-step guide to dealing with a loved one s addiction, from accepting the reality of the disease to surviving what may be repeated cycles of recovery and relapse. You ll learn how to encourage your addicted loved one to get help without forcing it, and finally find the strength to let go of codependence. With this revealing and straightforward book, you ll have the support you need to take an honest look at how addiction has affected the family, cope with the emotional hurdles of having an addicted family member, create and maintain firm boundaries, and make informed decisions about how to best help your loved one. ...Show more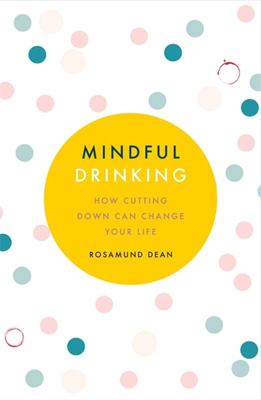 $30.00
NZD
Category: Addiction
Everybody knows they should drink a bit less, but good intentions are hard to keep. MINDFUL DRINKING: HOW CUTTING DOWN WILL CHANGE YOUR LIFE shows not only why you should, but also how you can, in a way that will change your life forever. Ever woken up worrying that you said the wrong thing at work dri nks the night before? Felt frustrated with yourself for polishing off the entire bottle of wine when you only intended to have one glass? The emotional pull of alcohol is strong, but Mindful Drinking: How Cutting Down Will Change Your Life is here to help us cultivate a new, healthy and more mindful relationship with alcohol. Journalist Rosamund Dean combines scientific expertise with practical advice in a game-changing four step plan: The Problem, The Incentive, The Clean Break and The End Game. Drinking less will improve your mood, your skin and your body as well as reduce stress and anxiety for the long term. ...Show more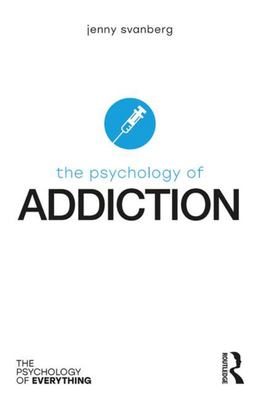 $22.00
NZD
Category: Addiction | Series: The\Psychology of Everything Ser.
When does a harmless habit become an addition? Why do only some of us get addicted? What can make recovery possible? The Psychology of Addiction is a fascinating introduction to the psychological issues surrounding addiction and the impact they have on social policy, recovery and an addict's everyday life. The book focuses on drug and alcohol addiction and tackles topics such as whether drug use always leads to addiction and the importance of social networks to recovery. It also looks at how people can become addicted to activities like gambling, gaming and sex. In a society that still stigmatises addiction The Psychology of Addiction emphasises the importance of compassion, and provides a sensitive insight to anyone with experience of addiction. ...Show more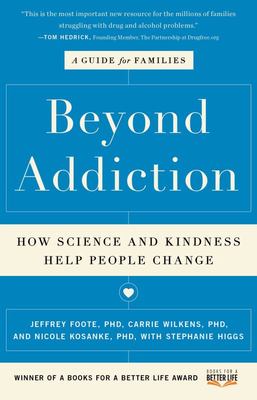 $43.00
NZD
Category: Addiction
The groundbreaking method that upends current treatment models and "offers collective hope to families of substance abusers" (Kirkus Reviews), helping loved ones conquer addiction and compulsion problems through positive reinforcement and kindness—from the leaders in progressive addiction treatment in t he US.Beyond Addiction goes beyond the theatrics of interventions and tough love to show family and friends how they can use kindness, positive reinforcement, and motivational and behavioral strategies to help someone change. Drawing on forty collective years of research and decades of clinical experience, the authors present the best practical advice science has to offer. Delivered with warmth, optimism, and humor, Beyond Addiction defines a new, empowered role for friends and family and a paradigm shift for the field. This new approach is not only less daunting for both the substance abuser and his family, but is more effective as well. Learn how to use the transformative power of relationships for positive change, guided by exercises and examples. Practice what really works in therapy and in everyday life, and discover many different treatment options along with tips for navigating the system. And have hope: this guide is a life raft for parents, family, and friends—offering "reminders that although no one can make another person change, there is much that can be done to make change seem appealing and possible" (Publishers Weekly). ...Show more
$25.00
NZD
Category: Addiction
NOW WITH A NEW AFTERWORD, THE NEW YORK TIMES BESTSELLER AND THE SOURCE OF THE VIRAL TED TALK What if everything we've been told about addiction is wrong? One of Johann Hari's earliest memories is of trying to wake up one of his relatives and not being able to. As he grew older, he realised there was ad diction in his family. Confused, he set out on a three-year, thirty-thousand mile journey to discover what really causes addiction - and how to solve it. Told through a series of gripping human stories, this book was the basis of a TED talk and animation that have been viewed more than twenty million times. It has transformed the global debate about addiction. ...Show more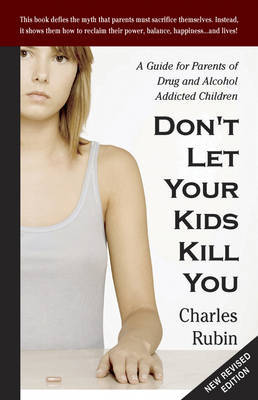 $40.00
NZD
Category: Addiction
DON'T LET YOUR KIDS KILL YOU is not written by a psychologist or a therapist. It is written by an ordinary parent who watched in horror as his two children were swept away by the insidious and powerful tide of drug abuse. As any parent who has an alcholic or drug addicted teenager knows, the overwhelmin g feeling of helplessness can drive you to despair. This book clearly defines both your parental responsibility and your limits. It teaches you to "let go and let God" - one of the basic tenets of such support groups as Al-anon and Tough Love. If you are frightened and confused by the self-destructive behaviour of one of your children, if you do not know where to turn for help, read this book. It just may be the first step back to a sane life in which you reassert your right to a happy and fulfilling existence even if your child continues to pursue the road to hell. ...Show more
$25.00
NZD
Category: Biography & Memoir | Series: Oprah's Book Club
#1 New York Times BestsellerOprah's Book Club 2016 Selection "Riveting...a worthy investment...this book has real wisdom."--New York Times Book Review "A book with so much painful truth packed into its pages that every person who's ever married or plans to marry should really give it a read." -- Chica go Tribune "Provocative... I adore her honesty, her vulnerability, and her no-nonsense wisdom, and I know you will, too." -- Oprah Winfrey "This memoir isn't really about Glennon rebuilding her relationship with her husband; it is about Glennon rebuilding her relationship with herself. Utterly refreshing and... badass."-- Bustle.com A memoir of betrayal and self-discovery by bestselling author Glennon Doyle, Love Warrior is a gorgeous and inspiring account of how we are all born to be warriors: strong, powerful, and brave; able to confront the pain and claim the love that exists for us all. This chronicle of a beautiful, brutal journey speaks to anyone who yearns for deeper, truer relationships and a more abundant, authentic life. ...Show more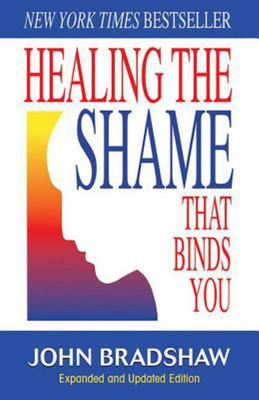 $37.00
NZD
Category: Personal Development | Series: Recovery Classics Ser.
This classic book, written 17 years ago but still selling more than 13,000 copies every year, has been completely updated and expanded by the author. I used to drink, writes John Bradshaw, to solve the problems caused by drinking. The more I drank to relieve my shame-based loneliness and hurt, the more I felt ashamed. Shame is the motivator behind our toxic behaviors: the compulsion, co-dependency, addiction and drive to superachieve that breaks down the family and destroys personal lives. This book has helped millions identify their personal shame, understand the underlying reasons for it, address these root causes and release themselves from the shame that binds them to their past failures. ...Show more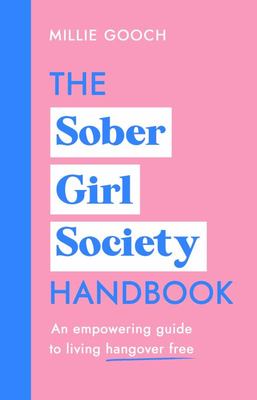 $37.00
NZD
Category: Addiction
Have you ever woken up feeling anxious after a night of drinking? Do you cringe with embarrassment when reminded of your wild antics at girls' night? Are blackouts increasingly becoming a problem? Whichever way you look at it, it's hard to avoid how alcohol really makes some of us feel: terrible. Whethe r you're simply sober-curious or determined to make a more permanent change, this book shows not only why you should but also how you can, in a way that will change your life forever. Offering tips and advice on how to stay sober in a world that revolves around drinking, this handbook will empower you to transform your relationship with alcohol so you can lead your most fulfilling life. It's time to join the Sober Girl Society! ...Show more