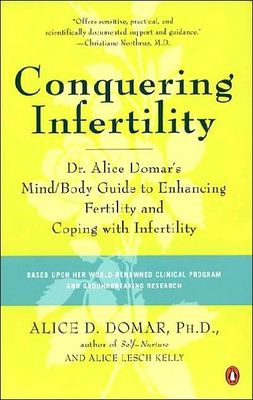 $37.00
NZD
Category: Infertility
Infertility is a heartbreaking condition that can affect every aspect of a woman's life, and 9 million American couples struggle with it each year. In "Conquering Infertility," Harvard psychologist Dr. Alice Domar-whom Vogue named the "Fertility Goddess"-provides infertile women with what they need most : stress relief, support, and hope. Within a year, more than 50 percent of the patients who used her mind/body techniques along with their infertility treatment conceived pregnancies that resulted in a baby, compared with 20 percent who did not use the mind/body tools. Dr. Domar provides wise, strong words on: * sustaining a career during infertility * coping when friends and family members become pregnant * navigating the medical maze * what to do when infertility threatens your belief in God * exploring other options when treatment fails With "Conquering Infertility," women learn how to cope with infertility in a much more positive way and carve a path-however unexpected-toward a rich, full, happy life. ""Conquering Infertility" offers sensitive, practical and scientifically documented support and guidance to help all shoes who are dealing with infertility." (Christiane Northrup, MD, author of "Women's Bodies, Women's Wisdom and The Wisdom of Menopause") "Patient after patient has derived peace of mind after learning the practical techniques in Dr. Domar's book . . .Conquering Infertility is a 'must read' for couples struggling to cope with infertility. Her book is practical, direct and enormously helpful in helping couples deal with the emotional turmoil so often associated with infertility." (Michael Alper MD, Medical Director, Boston IVF) "Dr Domar has created a versatile tool box for coping that sooths the pain of infertility and offers a holistic approach to achieving pregnancy." (Mehmet Oz, MD, Director, Cardiovascular Institute, Columbia University) "Coping with infertility is truly conquering it. Ali Domar's book offers the much-needed tools for all of those facing the challenge of infertility. Understanding her pioneering work is a must for those undergoing the assisted reproductive technologies." (Jamie A Grifo, MD, PhD, Professor of Ob Gyn Director of the Division of Reproductive Endocrinology NYU Medical Center) ...Show more
$58.00
NZD
Category: Fertility
A practical and evidence-backed approach for improving egg quality and fertility. Fully revised and updated in 2019.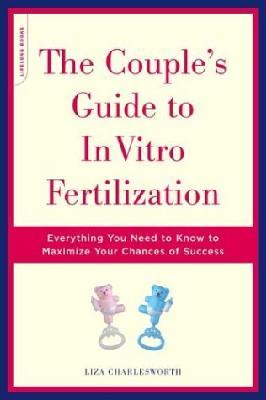 $39.99
NZD
Category: Fertility
A wise and compassionate guide to getting successfully through one of the most expensive and stressful fertility treatments. Despite the fact that it is an expensive, complex, emotionally draining, and often last-ditch fertility treatment, there are now over 250,000 couples who consider in vitro fertili zation (IVF) every year; more than 125,000 couples decide to undergo it. While dry, clinical information is available, there is a gaping need for sisterly advice from someone who's been through the process herself.From evaluating care and preparing for the complicated process to understanding egg retrieval and embryo transfer; from tips on taking medications and coping with hormonal surges to dealing with the emotional aspects of the grueling IVF process, Liza Charlesworth's The Couple's Guide to In Vitro Fertilization offers knowing, sensitive counsel. Full of hard-won personal wisdom and the most up-to-date medical information explained in layman's terms, this invaluable guide is sure to become recommended reading for couples trying to conceive and their families alike. ...Show more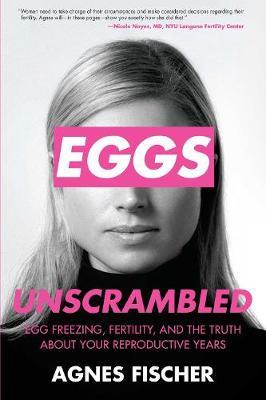 $31.00
NZD
Category: Fertility
How Do You Like Your Eggs? is the ultimate guide to the groundbreaking technology that has revolutionised the modern woman's life: oocyte cryopreservation, or egg freezing. Agnes Fischer spent her twenties actively avoiding pregnancy, but when she hit her thirties and couldn't conceive, she found out th at having a baby wasn't as easy as advertised. With the help of Dr. Nicole Noyes of the NYU Langone Medical Center, Fischer debunks popular myths about fertility, explains the exciting new technology of egg freezing and arms women with the facts they need to know before it's too late. ...Show more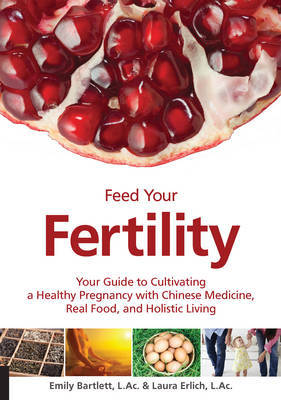 $33.00
NZD
Category: Fertility
Do you want to make a healthy baby and have a healthy pregnancy? Are you interested in a holistic approach to fertility? Do you need to optimize your fertility due to your age or health conditions? Are you trying to conceive and experiencing challenges? Very few women and men expect to have trouble when it comes to having a family, and coming up against obstacles can bring about epic levels of stress. Deciding what steps to take can be absolutely baffling. The good news is that Feed Your Fertility is here to help you. Inside, fertility professionals and authors Emily Bartlett and Laura Erlich will guide you on a path to making the nutritional and lifestyle changes you need to help support healthy fertility and pregnancy. Inside you'll learn: How your lifestyle may be inhibiting your ability to conceive - and what to do about it Why popular fertility diets may be leading you down the wrong road What foods to eat to optimize and nourish your fertility, and how to adopt a real foods diet How to determine your personal health imbalances that may be interfering with your fertility How to use Chinese medicine to bring your body into balance and improve your odds of conception How to streamline your supplements and take only what you really need Your natural and medical treatment options for common fertility issues How to navigate the medical fertility world and when to seek help Get your pregnancy on track the natural, time-tested way and enjoy your journey to motherhood with Feed Your Fertility. * * Carton Qty: Not Entered * Weight: Not Entered * Pages: 224 * Audience: General/Trade: Intended For Non Specialist Adult Audience * Illustrations: Not Entered * Word Count: 70000 * BISAC: HEA041000 - HEALTH & FITNESS , PREGNANCY & CHILDBIRTH HEA045000 - HEALTH & FITNESS , INFERTILITY CKB039000 - COOKING , HEALTH & HEALING - GENERAL Feed Your Fertility Your Guide to Cultivating a Healthy Pregnancy with Chinese Medicine, Real Food, and Holistic Living * Emily Bartlett (Author) * Laura Erlich (Author) * Status: Not Yet Published *Status Changed: 02/20/2014 ...Show more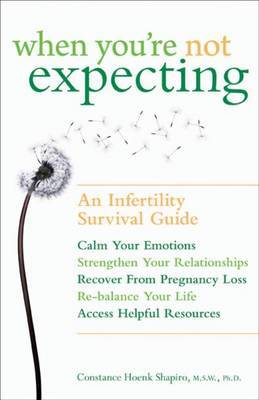 $38.00
NZD
Category: Fertility
Surviving the challenges of infertility Often enduring years of heartache, couples with infertility number over 7.3 million. Enduring the daunting difficulties of treatment is something few women are prepared for. Based on the personal stories of 200 women determined to overcome infertility, this surpr isingly upbeat survivors' guide gives the kind of hard-won wisdom essential to making it through the process. Not only does the book detail coping strategies, it also presents tips for strengthening stressed relationships and addresses the unique needs of single women and lesbians. An essential guide for women and couples, friends and family, and health care providers and therapists, this book offers the solace and strength needed to prevail even after years of struggle. Written by a therapist, consultant, and public speaker dedicated to the study of infertility and its emotional impact Other titles by Shapiro: "When Part of the Self Is Lost" and "Infertility and Pregnancy Loss" For any woman or couple who feel as if they're facing infertility alone, "When You're Not Expecting" is a must-have book. http: //connieshapiro13.blogspot.com/ ...Show more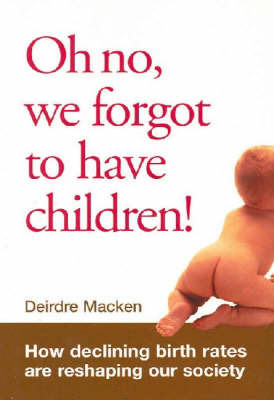 $32.99
NZD
Category: Fertility
This work explores the political and personal implications of the fertility debate and ponders the question, where have all the children gone? It is said it takes a village to raise a child - but what if the village has no children? Who would have thought that what we feared most - the looming populatio n explosion - would suddenly become a case of population erosion? Today much of the developed world is failing to reproduce itself, and some countries are beginning to prefer it that way. In the 21st century, as fertility issues step out of the bedroom and take centre stage in the political arena, we are faced with a crucial challenge, how can we put children back on the agenda without sacrificing all the freedoms that women have gained? The story of the childless generation is largely one about women and, in particular, all the things that have impacted on women's decision to become mothers - be it the advent the Pill in the 60s, the reshaping of feminism in the 70s, or the myriad of economic opportunities, rampant capitalism, environmentalism, materialism, biological advances, media culture and the changing shape of family. "Oh No, We Forgot to Have Children" is an open, honest and unashamedly positive exploration of what can and must be done - in the workplace, in the home and by governments - and how women and men need to view their options so that we can start to redress not just the demographic balance but balance in our lives. ...Show more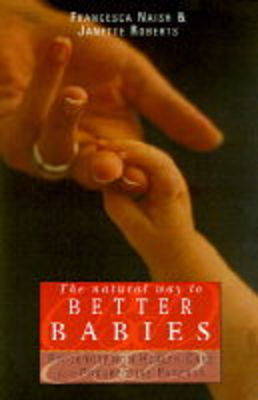 $49.00
NZD
Category: Fertility
A complete guide to preconception health care for prospective parents who want to give their children the best possible start in life. Detoxify your body, improve your diet, clean up your environment and reduce stress, and your chance of having a really healthy baby will be much improved.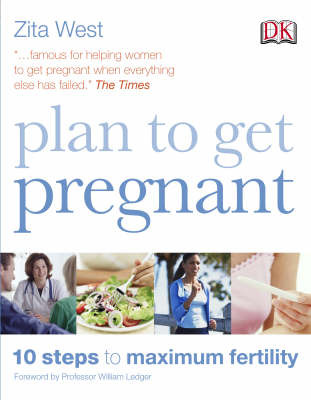 $45.00
NZD
Category: Fertility
10 steps to maximum fertility - a personal consultation with fertility expert Zita West. Are you trying to get pregnant or having trouble conceiving? This ten-step guide is your personal consultation with fertility expert Zita West. It will answer your questions on everything from foods to boosting fert ility and IVF options, to keeping the spark in your sex life as you try for a baby. Learn to understand your body and how conception works and explore research-based advice that can dramatically increase your chance of getting pregnant. Questionnaires at each stage help you and your partner receive advice for maximum impact on your fertility. Zita West has helped countless couples to have a baby: now you can benefit from her unique programme. ...Show more
$40.00
NZD
Category: Fertility
Former Australian Netball Captain Liz Ellis found herself part of the one-in-six couples in Australia and New Zealand affected by infertility, a road she stayed on for five years. With If At First You Don't Conceive Liz wants to help other hopeful parents-to-be navigate these often bewildering, almost a lways uncomfortable and sometimes utterly devastating waters. Drawing on interviews with specialists and couples, and covering everything medical from alternative therapies, fertility drugs, IVF, donor eggs and miscarriages to the frustration, disappointment and heartbreak that such a journey brings, this book is a must-have, friendly, and more often than not funny guide on how to try, and try again.   ...Show more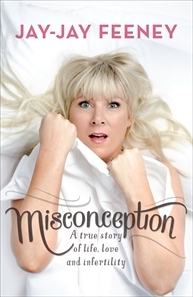 $35.00
NZD
Category: Fertility
Jay-Jay and Dom have been married since 2006. They always imagined that they'd get married, have children, grow old. A complication in surgery for a tumour on his aorta left them unable to conceive a child naturally. In the meantime, they suddenly became guardians of Jay-Jay's five-year-old nephew. But their hopes of having a child of their own lay in IVF. After five heart breaking rounds of treatment, they have finally decided that enough is enough. Written with a mix of brutal honesty and their trademark humour, this book follows their quest to conceive a child, charting the highs and lows of life lived in the shadow of infertility. ...Show more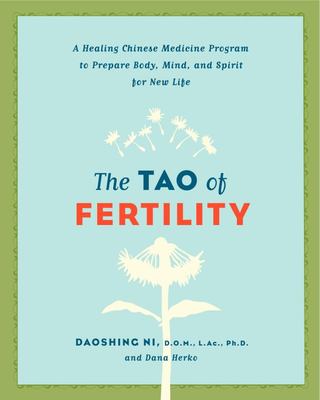 $25.00
NZD
Category: Fertility
An esteemed doctor who has helped countless women achieve their dream of having a child offers his program for enhancing fertility through traditional Chinese medicine (TCM). Dr. Daoshing Ni, descended from more than 70 generations of Taoist masters, has achieved renown among high-tech infertility speci alists, TCM practitioners, and his many devoted patients. "The Tao of Fertility" is the first book combining a practical plan for conceiving using TCM with empowering Taoist principles that can carry you through pregnancy, childbirth, and beyond. Structured according to a woman's journey to conception, "The Tao of Fertility" includes: A questionnaire assessing fertility potential A 28-day fertility enhancement program Simple meditations and acupressure points to improve reproductive circulation and relaxation Guidelines for mapping your fertility using Chinese methods of diagnosis Information on how herbs and acupuncture can increase fertility Eating plans for pregnancy, postpartum, and while breast-feeding. and much more Enriched by moving stories of women who became pregnant using TCM, this is a compassionate, comprehensive handbook. It includes: a questionnaire assessing fertility potential; a 28-Day fertility enhancement program synchronized to the menstrual cycle; fertility-enhancing herbs; simple meditations and acupressure points to improve reproductive circulation and relaxation; how to map your fertility using Chinese methods of diagnosis; eating plans for pregnancy, postpartum, and while breastfeeding. Chapters on specific fertility challenges, with stories from women who became pregnant by incorporating Dr. Dao's methods into their treatment; the Taoist perspective on pregnancy loss, adoption, surrogacy, egg donors, and living without children. First published 2008. ...Show more