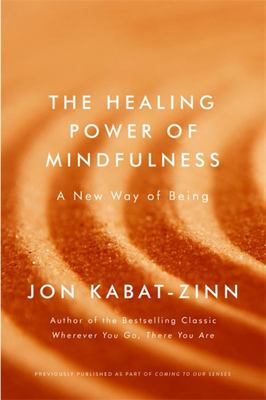 $38.00
NZD
Category: Mindfulness
Discover how mindfulness can help you with healing. More than twenty years ago, Jon Kabat-Zinn showed us the value of cultivating greater awareness in everyday life with his now-classic introduction to mindfulness, Wherever You Go, There You Are. Now, in The Healing Power of Mindfulness, he shares a co rnucopia of specific examples as to how the cultivation of mindfulness can reshape your relationship with your own body and mind--explaining what we're learning about neuroplasticity and the brain, how meditation can affect our biology and our health, and what mindfulness can teach us about coming to terms with all sorts of life challenges, including our own mortality, so we can make the most of the moments that we have. Originally published in 2005 as part of a larger book titled Coming to Our Senses, The Healing Power of Mindfulness features a new foreword by the author and timely updates throughout the text. If you are interested in learning more about how mindfulness as a way of being can help us to heal, physically and emotionally, look no further than this deeply personal and also "deeply optimistic book, grounded in good science and filled with practical recommendations for moving in the right direction" (Andrew Weil, MD), from one of the pioneers of the worldwide mindfulness movement. ...Show more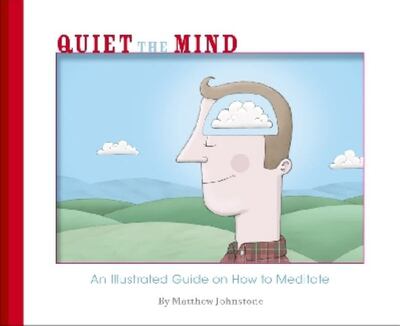 $25.00
NZD
Category: Depression, Anxiety & Stress
Modern society has made sitting still a near impossible task with its constant mantra of being connected. Our brains never get a break and the result can be increased stress, anxiety, insomnia and, if left unchecked, even depression. But there is something you can do - nothing! Matthew Johnstone's new b ook, a follow-up to his bestselling "Black Dog" series, is a simple, accessible, step-by-step guide on how to meditate. Stripping back the mystical concepts that often put meditation in the too-hard basket for many of us, Johnstone's book utilises his trademark stunning illustrations to make meditation as easy as sitting down and focusing on the breath. This beautiful guide will help you find the space and peace for a relaxing meditation practice every day. ...Show more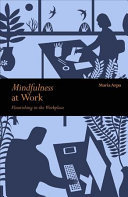 $19.00
NZD
Category: Mindfulness | Series: Mindfulness Ser.
The realities of the modern-day workplace can include stress, pressure and apathy, but with a thoughtful approach and an openness to change, anyone can transform their work experience. In Mindfulness at Work, expert mediator and counsellor Maria Arpa shares her professional and personal insights into wa ys we can all create positive change at work ways to cut conflict, find contentment and develop an environment where harmony and clarity rule. Learn how to use her meditation practices and mediation tools to enrich your daily life and thrive and flourish, whatever your working circumstances. ...Show more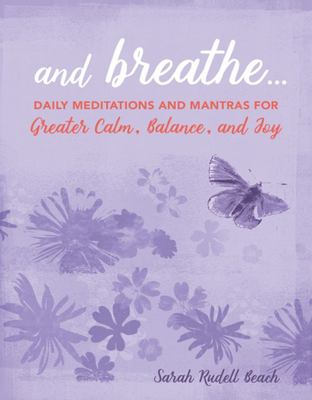 $20.00
NZD
Category: Mindfulness
This invaluable book of daily meditations and mantras will improve the wellbeing of anyone who wants to achieve a calmer, more stress-free, and joyful life.   When life is so fast-paced and there are countless demands on us, it can become impossible to find time for ourselves. And Breathe... offers si mple ways to stop, take a breath, and become present. From starting the day with self-care intentions to ending it with stillness and love, the meditations, mantras, and exercises will help you to cultivate greater awareness, presence, and calm so that every day, however busy, has some mindful moments that will benefit you both physically and emotionally. You will learn to pay more attention to the good rather than having a default of negativity, meet difficult moments with acceptance and curiosity rather than railing against them, and become more mindful and less judgmental of loved ones for better relationships. By experimenting with the techniques that suit you best, you will cultivate a more mindful way of being that can be sustained throughout your life. ...Show more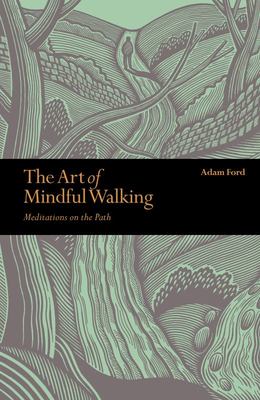 $15.00
NZD
Category: Mindfulness
Mindfulness is a technique of focused awareness that has its roots in Buddhism. It makes the present moment vividly tangible, heightens the senses, and increases our ability to think clearly and make positive life choices. The Art of Mindful Walking uses the concept of mindfulness to explore the acti vity of walking as an exercise for both body and mind. As an Anglican priest and former Priest-in-Ordinary to the Queen, a lecturer in Buddhism, and a devoted walker, Adam Ford is an inspiring guide with a refreshingly eclectic viewpoint. Contemplating the concept of purposeful walking, he applies the notion of mindfulness to walks ranging from a simple journey to work to a personal odyssey in the Australian outback. Exploring the idea of the walk as both medium and metaphor, and considering ideas of pilgrimage alongside the notion of the walk in literature, he draws on his personal experience of both spirituality and walking. Most of us have enjoyed moments of magic on a walk, from a simple feeling of wellbeing to a sense of awe at a special view. This book celebrates and enhances those moments: both for the hardened hiker and those who like to contemplate past walks from the comfort of their armchair.  ...Show more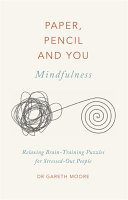 $25.00
NZD
Category: Mindfulness | Series: Paper, Pencil and You Ser.
Tune into a moment of mindfulness with over 100 pencil-ready puzzles. Paper, Pencil and You: Mindfulness presents over 100 puzzles designed to encourage mindfulness in a busy, stressed-out world. From simple word searches and labyrinths to challenging logic problems and visual conundrums, each puzzle h elps to keep the brain sharp, while providing a mindful moment free from distractions and worries. The puzzles in this book encourage you to develop mindfulness skills to help relieve the stresses of modern-day living. Each one is designed to channel your mind away from distractions and to focus on the here and now. Work your way through puzzles that include drawing fences, finding hidden words, matching shadows and linking shapes to improve your awareness, instinct and creativity. So, sharpen that pencil, turn over the page and tap into mindfulness. ...Show more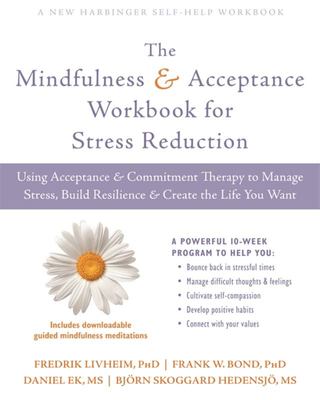 $55.00
NZD
Category: Mindfulness | Series: Mindfulness and Acceptance Practica Ser.
Everyone experiences stress. From the moment we wake Up in the morning to the moment we settle into bed at night, out days are packed with challenges-some big and some small-that can lead to stress. Unfortunately, you can't escape life's daily challenges. But you can reassess what is really important to you, and. even change the way you respond to difficult events. Written by internationally renowned acceptance and commitment therapy (Act) experts, this evidence-based workbook will show you how. The Mindfulness and Acceptance Workbook for Stress Reduction offers a powerful nine-week program for stress management drawing on the principles or Act and mindfulness. You'll find practical tools to help you deal with difficult emotions, cultivate self-compassion, and reinforce healthy coping habits. You'll also discover how to build resilience and set important goals for yourself that can even help to minimize the challenges you face. Finally you'll learn to be more aware of how you deal wide difficult situations in the moment, so stress doesn't build up and suddenly take otter your life. Book jacket. ...Show more
$25.00
NZD
Category: Mindfulness
Stand Tall Like a Mountain is specifically designed to help parents empower their children to: - Learn tools for dealing with everyday emotions - Express how they are feeling - Learn about their bodies and minds in easy-to-read and understandable language - Develop tools for nourishment and coping wi th challenges- Use easy and fun yoga poses to promote positive feelings We teach our children how to brush their teeth and cross the road safely; this book is about broadening their toolkit to include emotional first aid. Suzy Reading introduces practices to encourage noticing emotions, feeling calm, expressing feelings, falling asleep more easily, coping with anger and feelings of anxiety and nurturing confidence and kindness.   Children are natural masters of curiosity and mindfulness, so the learning is not a one-way street. The book encourages parents to observe and seek opportunities to learn from their children too. ...Show more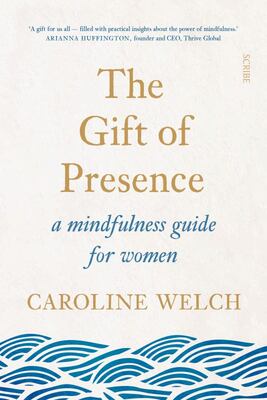 $38.00
NZD
Category: Mindfulness
A practical, user-friendly guide for women seeking focus and calm in the midst of life's storms. Overwhelmed by the demands of family, work, and multiple responsibilities, many women find themselves feeling scattered and distracted. In this eye-opening book, co-founder and CEO of the Mindsight Institut e, Caroline Welch, takes readers on a mindfulness journey to help them de-stress and cultivate inner peace. According to Welch, you do not need countless hours sitting in silence to be more present in your life -- the key is to practice mindfulness wherever you are and whenever you can. The Gift of Presenceguides readers in developing four innate abilities we all possess that will allow us to become more resilient and centred in our lives -- even when life is throwing all that it has at us: Presence:the ability to remain firmly in the present moment -- to be fully aware of what's happening as it's happening. Purpose:the personal meaning that gets us going and gives direction to our lives. Pivoting:an openness to change that allows you to switch direction if that is what is needed. Pacing:the awareness that it is impossible to do everything we want or need to do all at once; the ability to take it life one step at a time. This life-changing book reveals that you already hold in your hands the keys to a more harmonious life -- you simply need to look within. ...Show more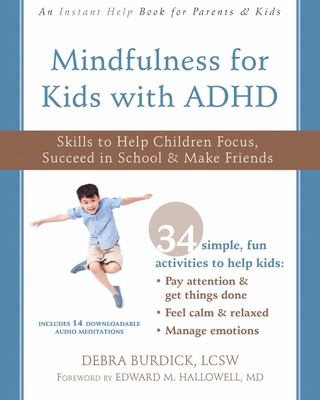 $40.00
NZD
Category: Mindfulness
Help your child with ADHD thrive. Mindfulness for Kids with ADHD offers fun and accessible mindfulness exercises designed to help kids with ADHD successfully navigate all the areas of life-from making friends and doing well in school to establishing healthy habits and limiting screen time. As a parent, you know that attention-deficit hyperactivity disorder (ADHD) can make the normal developmental tasks of childhood more difficult to accomplish in numerous ways. These tasks include: making friends, doing well in school, organizing belongings and schoolwork, identifying and managing feelings, developing a positive self image, getting along with family members, following rules, doing chores, establishing a healthy sleep pattern, eating a healthy diet, and making good choices about exercise and use of screen time. The activities in this easy-to-use workbook will help your child develop self-awareness and self-reflection-two skills that kids with ADHD typically need extra help with. The book also illustrates and teaches the process of setting intention and using specific mindfulness skills to identify and improve feelings, self-image, behavior, stress level, concentration, hyperactivity, and relationships. If you're a parent of a child with ADHD, you may feel conflicted about the best treatment options available. Whether used alone or in conjunction with therapy, this powerful workbook provides real skills your child can use every day to improve their quality of life and help them enjoy being a kid! ...Show more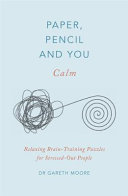 $25.00
NZD
Category: Mindfulness | Series: Paper, Pencil and You Ser.
Relax. Let your shoulders drop, turn your phone to silent and take one (freshly sharpened) pencil. Paper, Pencil and You: Calm contains over 100 puzzles designed to foster calm in a stressed-out, busy world. The puzzles in this book will take you on a journey through a wonderland of calming activities. You'll divide shapes, draw loops, fill grids and much, much more. Each one has been designed to give you a moment of peace; a break from the hectic pace of life and a chance to quieten the mental noise. With sections for practice runs and workings out, each puzzle is designed to be completed on the page itself. As you complete the book you'll be unconsciously developing your memory and visual processing skills, thinking laterally and logically to find solutions, but will emerge from each exercise feeling relaxed and refreshed. So, sharpen that pencil, turn over the page and feel calm. ...Show more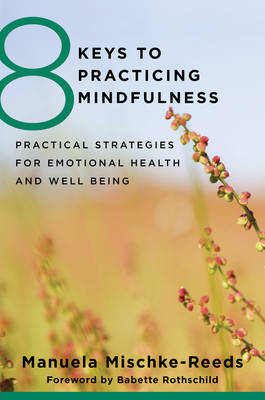 $38.00
NZD
Category: Mindfulness | Series: 8 Keys to Mental Health
Becoming mindful is about the small, everyday things such as pausing to take a breath before you drive off in a hurry or considering the food that will nourish your body before a meal. Or it can mean checking in with yourself before responding to a challenging email or text. Every moment of our lives ca n become an opportunity to practice mindfulness. This book will invite you to sharpen your awareness and ask yourself with more frequency, "What do I notice right now?" or "How do I need to respond or be with this situation?" These seemingly tiny moments of noticing yourself can have a major impact on your life as you learn to track habitual patterns and awaken to change. Practicing mindfulness is not about being better by figuring it all out. It is about tolerating the moments when you don't know or learning to be more curious about the struggle. Here you will learn how to establish a basic practice with guidelines for posture and breathing as well as various options for meditations that involve sitting, walking, gently moving or lying down. You can try these exercises at your lunch break, before you rise or fall asleep. But best of all is for you to sprinkle mindfulness throughout your day. Whether you are new to mindfulness or a seasoned practitioner, you can make the conscious decision to change your approach to life. Moment by moment you have the opportunity to cultivate awareness that will make a difference in how you engage with the world on a daily basis. ...Show more