For books about post-natal depression go to the category Depression - Post-Natal Depression
$38.00
NZD
Category: Birth & Pregnancy
Expert hypnobirthing coach Siobhan Miller has made it her mission to show women everywhere that birth can be better. And not just better -- it can be an amazing, empowering experience. Hypnobirthing is an invaluable technique for EVERY woman with a baby inside her uterus and for EVERY type of birth -- from a natural water birth through to an unplanned caesarean. So, what is hypnobirthing? Essentially, it's a form of antenatal education, an approach to birth that is both evidence-based and logical. Hypnobirthing teaches you how your body works on a muscular and hormonal level when in labour, and how to work with your body to make birth more efficient and comfortable. Being relaxed is the key, so you will learn how to quickly and easily access a state of deep relaxation using a combination of breathing techniques, visualisations, guided relaxation exercises, light touch massage, positive affirmations and various other techniques. Hypnobirthing will change your mindset towards birth, so that you'll be able navigate your birth - and any twists and turns - with confidence, armed with practical tools that ensure you feel calm and in control throughout. No matter where you sit on the 'anxious-to-excited' spectrum at the moment, by the time you finish this book you'll feel relaxed, capable and genuinely excited about giving birth, because it's truly the most awesome thing you'll ever get to do in your life. ...Show more
$24.00
NZD
Category: Birth & Pregnancy
Map out your family tree, list ideas for baby names, and write down thoughts on your baby's arrival- with this keepsake journal you'll start recording memories before the birth and continue right through to your baby's first birthday.Ensure no special moments are forgotten, thanks to handy prompts as we ll as plenty of space, so new parents can write down thoughts about everything your baby is learning, as well as all the new experiences, such as feeding and sleeping patterns and baby's favourite bathtime toy. You'll also record developmental milestones and those all-important "firsts", from your first night at home together to baby's first steps. There is also space to note down information about the world your little one was born into, such as the name of the prime minister, popular music, and prices of stamps and milk.A month-by-month section allows you to keep track of your baby's constant achievements and changing behaviour and also includes advice from Annabel Karmel on your baby's development and handy tips to encourage it. First tastes, first meals, and finger foods pages enable you to record your baby's favourite flavours and recipes, and note his or her likes and dislikes as you introduce new foods. Pockets and spaces for photographs are included throughout to ensure every landmark is chronicled.This book will become a wonderful and unique memento of the first year of your child's life, to look back on and share with your child over the years. ...Show more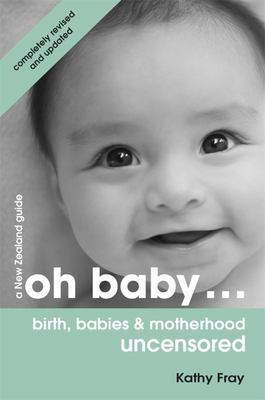 $45.00
NZD
Category: Birth & Pregnancy
Much-recommended by new mothers, this is the only book you'll need for the best baby advice. Now completely revised and updated. Refreshingly honest, openly frank and candidly blunt, this book has been written by a mother (who is also an experienced midwife) for other mothers. It oozes warm fuzzies, ex udes realism in every paragraph and is refreshing in its guiltless honesty. Modern first-time mothers are often alone - devoid of once-traditional motherhood knowledge and practical support. Often previously self-confident women find themselves isolated, fumbling over everyday mothering tasks, enduring sleep deprivation, feeling desperately despondent - and aching and leaking everywhere. This book provides supportive, caring advice - one mum to another - while at the same time serving as an encyclopaedic medical reference regarding the mother and baby. Checked thoroughly by medical professionals, this book is a unique blend, like having access to a kind and gentle GP as well as to all the gems of wisdom of years of mothers' coffee groups. This title clearly and compassionately explains the ups as well as the downs which are perfectly normal aspects of giving birth and mothering in today's society. ...Show more
$58.00
NZD
Category: Fertility
A practical and evidence-backed approach for improving egg quality and fertility. Fully revised and updated in 2019.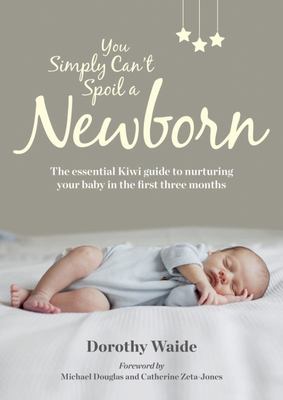 $40.00
NZD
Category: Birth & Pregnancy
The first three months of a newborn baby's life offer new parents a unique opportunity to lay a solid and loving foundation that will last a lifetime. You Simply Can't Spoil a Newborn reveals Dorothy Waide's nurturing approach in calming the most unsettled baby and teaching them to self-settle and reset tle, as well as advice on how to solve common feeding issues and manage time, relationships and emotional demands in the weeks following birth. As Dorothy says, 'Spoiling doesn't come into it -- it is impossible to shower your baby with too much love!' ...Show more
$25.00
NZD
Category: Birth & Pregnancy
The First Breath is the first popular science book about the pioneering fetal and neonatal medicine bringing a new generation into the world--a generation of babies without precedent, who would not have lived if they had been born only a few decades ago. Olivia Gordon explores the female experience of m edicine through her own personal story and sensitive, intimate case histories of other mothers' high-risk births. She details the relationship mothers develop with doctors who hold not only life and death in their hands, but also the very possibility of birth. From the dawn of fetal medicine to neonatal surgery and the exploding field of perinatal genetics, The First Breath tells of fear, bravery and love. Olivia Gordon takes the reader behind the closed doors of the fetal and neonatal intensive care units, resuscitation rooms, and operating theaters at some of the world's leading children's hospitals, unveiling the untold story of how doctors save the sickest babies. ...Show more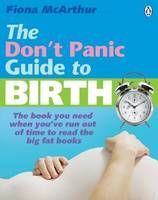 $18.00
NZD
Category: Birth & Pregnancy
It's never too late to find out what you need to know. It's normal to feel nervous when you don't know what to expect, but there's no need to panic. Experienced midwife Fiona McArthur guides you through childbirth in chapters that take only five minutes to read. Fiona explains what choices you have from the time labour starts, tells you how you're likely to feel at different stages and reassures you that there's no need to be afraid if you understand the basics of what you're about to go through. The birth of a baby is an amazing experience - with Fiona's practical advice at hand, you'll feel better prepared and more confident that you'll know what to do. ...Show more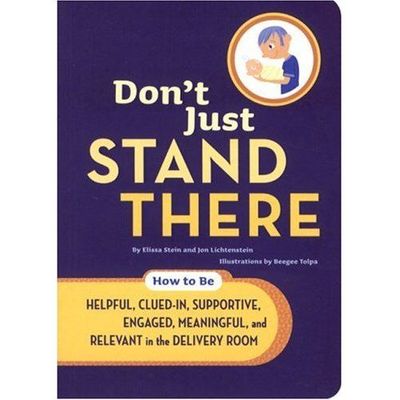 $29.99
NZD
Category: For Fathers
The ultimate resource for dads-to-be and birthing partners, Don't Just Stand There outlines everything they need to know to prepare for the delivery day. Written by a husband and wife team, this handy guide provides priceless tips on everything, such as what (or who) should be allowed in the delivery r oom, how to calm and soothe, what to say and not say, questions to ask the doctor, how to track what's happening when, plus honest insights from the dad, and much, much more. It's an essential for the expecting. ...Show more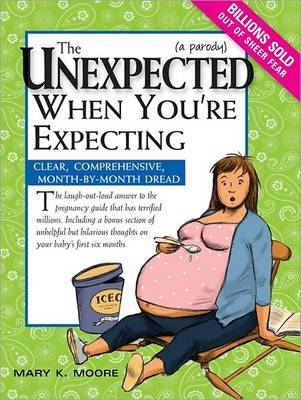 $25.00
NZD
Category: Birth & Pregnancy
""Hilarious A witty, laugh-out-loud take on the classic. It's the perfect gift for every woman who has ever felt like throwing What To Expect When You're Expecting across the room (or at her husband). I love this book - it is exactly what a parody should be."" - Risa Green, author of Notes from the Un derbelly So the pregnancy test is positive, and the only thing growing faster than your appetite for anything fried is your list of questions: How long until I have to pay through the nose for maternity wear? Is there anything I can do to prevent the scrapbooking instinct from kicking in? Relax. The advice in this book will be as easily digested as the now - forbidden caffeine you used to chug by the vat. Sure, having your kidneys double as someone's couch sounds like kind of a downer, but that's just all the more reason why every pregnant woman needs this hysterical send-up. Mary K. Moore not only covers the 40 weeks of pregnancy but also tackles the stupor that is baby's first six months, including: Naming baby: fruit or action verb? Birth plans: your dreams, a doctor's comic relief The politics of choosing diapers: landfill landmines or inconvenient napkins? Spotlighting the absurdity of pregnancy and shaking the sugar-coating off symptoms - get ready for the breasts of a stripper and the bladder of a Shriner - The Unexpected When You're Expecting is a must-have for anyone with a uterus. ...Show more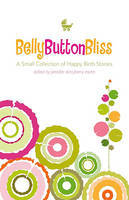 $35.00
NZD
Category: Birth & Pregnancy
This cute little baby shower gift is the perfect antidote to the scary stories birth mothers too often hear about labor and childbirth! Filled with inspirational birth stories, the anthology celebrates the intuitive wisdom of women's bodies and the transformative effect of childbirth. Each story proves that when women have ample support, lots of encouragement, and a positive frame of mind, that transformation is more likely to be a satisfying one. ...Show more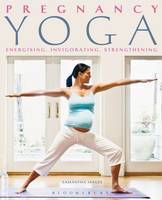 $40.00
NZD
Category: Birth & Pregnancy
Pregnancy should be a positive experience, a natural state when a woman's body is at its full potential, but many women can find this time unsettling due to increased hormone levels, physical changes and external pressures. Yoga during pregnancy can be a valuable tool, not only as a form of exercise but as way of learning acceptance of change, and maintaining a positive mental outlook as well as a strong and supple body. It can also minimize the common pregnancy symptoms like morning sickness and constipation, ease labour and delivery, and help restore your body after childbirth. Pregnancy Yoga offers a positive method of exercise, and will guide you through your pregnancy and prepare your body and mind for your new arrival. ...Show more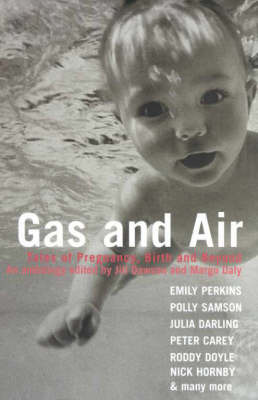 $28.00
NZD
Category: Birth & Pregnancy
This mosaic of memoir and fiction captures the individual and unique, as well as the quotidian and universal, in the birth experience.