For books about post-natal depression go to the category Depression - Post-Natal Depression
$24.00
NZD
Category: Birth & Pregnancy
Map out your family tree, list ideas for baby names, and write down thoughts on your baby's arrival- with this keepsake journal you'll start recording memories before the birth and continue right through to your baby's first birthday.Ensure no special moments are forgotten, thanks to handy prompts as we ll as plenty of space, so new parents can write down thoughts about everything your baby is learning, as well as all the new experiences, such as feeding and sleeping patterns and baby's favourite bathtime toy. You'll also record developmental milestones and those all-important "firsts", from your first night at home together to baby's first steps. There is also space to note down information about the world your little one was born into, such as the name of the prime minister, popular music, and prices of stamps and milk.A month-by-month section allows you to keep track of your baby's constant achievements and changing behaviour and also includes advice from Annabel Karmel on your baby's development and handy tips to encourage it. First tastes, first meals, and finger foods pages enable you to record your baby's favourite flavours and recipes, and note his or her likes and dislikes as you introduce new foods. Pockets and spaces for photographs are included throughout to ensure every landmark is chronicled.This book will become a wonderful and unique memento of the first year of your child's life, to look back on and share with your child over the years. ...Show more
$49.00
NZD
Category: Midwifery
The classic book on home birth is now in its fourth edition. Includes updated information on the safety of natural childbirth, new birthing stories, and the most recent statistics on births managed by The Farm Midwives. Mothers-to-be are instructed on how to take care of themselves while pregnant and ho w to prepare for being a mother and taking care of a new baby. Section III is a comprehensive, in depth manual for midwives on delivery. Includes pictures of births. ...Show more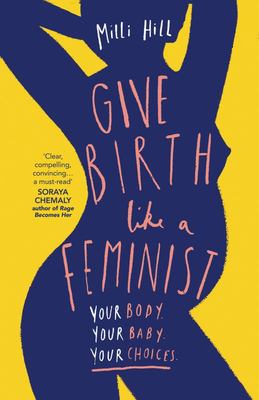 $35.00
NZD
Category: Birth & Pregnancy
Birth is the feminist issue that nobody's talking about - the land that feminism forgot - but this book aims to change that.This is Lean In for where it's most needed: the birth room, from the founder of the global Positive Birth Movement. Finally blasting the feminist spotlight into the labour ward, Mi lli Hill encourages women everywhere to stand and deliver, not lie back and think of England. As women consider anew their personal autonomy through the lens of #metoo, Give Birth Like a Feminist insists that birth is no longer left off the list in discussions about female power, control and agency. Both a thought-provoking guide for pregnant women, and a call to arms, this is a galvanising book that explains why women are the key decision makers in childbirth, why they need to know their rights and take an active role in their choices, and why they must find their voice and have their say in the birth room just as they have already done in the board room and the bedroom. Milli Hill lays bare the modern experience of pregnancy and birth in the developed world through research, personal testament and the accounts of hundreds of mothers. She illustrates how medicalisation and systems laid down by a patriarchal society have developed to disempower, even dehumanise, women at the gateway to motherhood. She then prepares the current generation of women for what to expect, setting out their often overlooked options and rights. This book answers the questions: Why should women, their families and healthcare professionals care about women having a positive birth experience? And why should women expect or demand more from their birth? For too long, women have been told that a healthy baby is 'all that matters'. Give Birth Like a Feminist dares to say: women matter too. ...Show more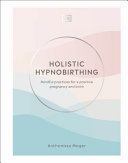 $28.00
NZD
Category: Birth & Pregnancy
Enjoy hypnobirthing techniques at every stage of your pregnancy, creating a safe space for you and your baby to return to time and again. Find out how to use deep relaxation, meditation, visualization, and breathwork exercises designed to integrate body and mind throughout your pregnancy and birth.Antho nissa Moger, aka The Hypnobirthing Midwife, takes a holistic approach, opening out the benefits to embrace aromatherapy, yoga, partner work, mindset exercises, and more.Using hypnobirthing techniques as a path to a calm, connected pregnancy, you'll be fully prepared to respond intuitively to birthing your baby, feeling centred and in control. ...Show more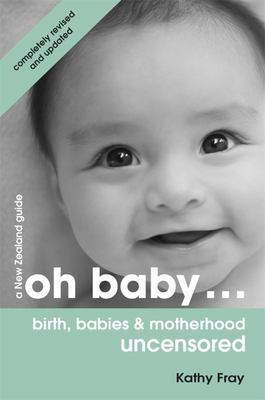 $45.00
NZD
Category: Birth & Pregnancy
Much-recommended by new mothers, this is the only book you'll need for the best baby advice. Now completely revised and updated. Refreshingly honest, openly frank and candidly blunt, this book has been written by a mother (who is also an experienced midwife) for other mothers. It oozes warm fuzzies, ex udes realism in every paragraph and is refreshing in its guiltless honesty. Modern first-time mothers are often alone - devoid of once-traditional motherhood knowledge and practical support. Often previously self-confident women find themselves isolated, fumbling over everyday mothering tasks, enduring sleep deprivation, feeling desperately despondent - and aching and leaking everywhere. This book provides supportive, caring advice - one mum to another - while at the same time serving as an encyclopaedic medical reference regarding the mother and baby. Checked thoroughly by medical professionals, this book is a unique blend, like having access to a kind and gentle GP as well as to all the gems of wisdom of years of mothers' coffee groups. This title clearly and compassionately explains the ups as well as the downs which are perfectly normal aspects of giving birth and mothering in today's society. ...Show more

$40.00
NZD
Category: Birth & Pregnancy
Babies are bursting with potential. Each new experience and sensation stimulates their brain and provides pathways for future learning. Interaction and play are the keys to maximising a baby's learning potential in the first year, and Nurturing Your Baby's Potential is the ideal resource for parents and caregivers. Written by experienced child and hospital play specialist and mother of four, Nicola Woollaston, it is an inspiring and practical, multi-level book that: - explains in clear language how babies develop in the first year: motor skills, social and emotional, language, cognitive and intellectual - offers more than 60 simple ideas and activities to stimulate children's development and learning - presents the latest research into key aspects of child development in the first year Colour-coded for easy reference, and illustrated with more than 200 photographs, Nurturing Your Baby's Potential is essential reading for all parents, grandparents, caregivers and childcare professionals. ...Show more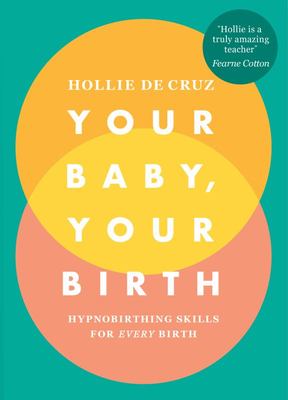 $38.00
NZD
Category: Birth & Pregnancy
Your Baby, Your Birthis a truly modern hypnobirthing book for ALL births. In-demand hypnobirthing coach Hollie de Cruz provides you with the skills and tools to make any birth feel safe, calm, connected and empowering. Drawing on her experience working with new mums, including Fearne Cotton and Giovanna Fletcher, Hollie de Cruz helps you prepare for a positive (not 'perfect') birth experience and approach motherhood with confidence in yourself and your instincts. Your Baby, Your Birthwill teach you-- That birth is safe- listen to your body, embrace the changes, prepare your mind and relax during pregnancy- Exercises and breathing techniques for labour and birth for you and your birth partner, along with guided meditations to keep you calm and engaged- How to trust your instincts, understand your body and baby, and make informed decisions throughout your pregnancy and beyond. Hollie de Cruz, creator of the award-winning yesmum positive affirmation cards, is renowned for demystifying hypnobirthing and her down-to-earth, realistic approach is highly sought after. Whatever kind of birth you are planning, let Hollie de Cruz provide you with a set of deep relaxation, mindfulness and meditation tools for an empowering experience. ...Show more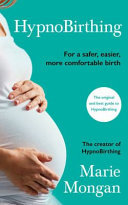 $33.00
NZD
Category: Birth & Pregnancy
The original guide by Marie Mongan, the creator of HypnoBirthing and founder of the global HypnoBirthing Institute.
$28.00
NZD
Category: Birth & Pregnancy
Award-winning Emily Oster debunks myths about pregnancy to empower women while they're expecting. Pregnancy is full of rules. Pregnant women are often treated as if they were children, given long lists of items to avoid-alcohol, caffeine, sushi- without any real explanation from their doctors about why . They hear frightening and contradictory myths about everything from weight gain to sleeping on your back to bed rest from friends and pregnancy books. In EXPECTING BETTER, Oster shows that the information given to pregnant women is sometimes wrong and almost always oversimplified. When Oster was expecting her first child, she felt powerless to make the right decisions for her pregnancy so Oster drew on her own experience and went in search of the real facts about pregnancy using an economist's tools. Economics is the science of determining value and making informed decisions. To make a good decision, you need to understand the information available to you and to know what it means to you as an individual. EXPECTING BETTER overturns standard recommendations for alcohol, caffeine, sushi, bed rest, and induction while putting in context the blanket guidelines for fetal testing, weight gain, risks of pregnancy over the age of thirty-five, and nausea, among others. Oster offers the real-world advice one would never get at the doctor's office. Knowing that the health of your baby is paramount, readers can know more and worry less. Having the numbers is a tremendous relief-and so is the occasional glass of wine. This groundbreaking guidebook is as fascinating as it is practical. ...Show more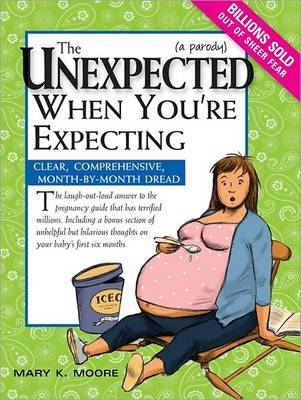 $25.00
NZD
Category: Birth & Pregnancy
""Hilarious A witty, laugh-out-loud take on the classic. It's the perfect gift for every woman who has ever felt like throwing What To Expect When You're Expecting across the room (or at her husband). I love this book - it is exactly what a parody should be."" - Risa Green, author of Notes from the Un derbelly So the pregnancy test is positive, and the only thing growing faster than your appetite for anything fried is your list of questions: How long until I have to pay through the nose for maternity wear? Is there anything I can do to prevent the scrapbooking instinct from kicking in? Relax. The advice in this book will be as easily digested as the now - forbidden caffeine you used to chug by the vat. Sure, having your kidneys double as someone's couch sounds like kind of a downer, but that's just all the more reason why every pregnant woman needs this hysterical send-up. Mary K. Moore not only covers the 40 weeks of pregnancy but also tackles the stupor that is baby's first six months, including: Naming baby: fruit or action verb? Birth plans: your dreams, a doctor's comic relief The politics of choosing diapers: landfill landmines or inconvenient napkins? Spotlighting the absurdity of pregnancy and shaking the sugar-coating off symptoms - get ready for the breasts of a stripper and the bladder of a Shriner - The Unexpected When You're Expecting is a must-have for anyone with a uterus. ...Show more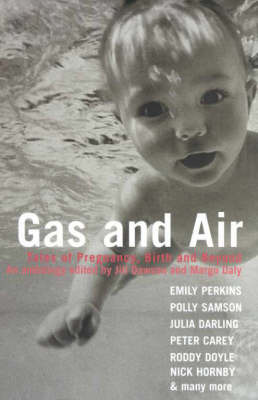 $28.00
NZD
Category: Birth & Pregnancy
This mosaic of memoir and fiction captures the individual and unique, as well as the quotidian and universal, in the birth experience.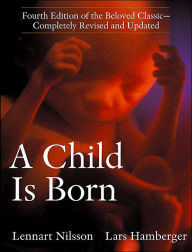 $55.00
NZD
Category: Birth & Pregnancy
First published nearly 40 years ago, "A Child Is Born" broke astonishing new ground, offering an unprecedented glimpse of life inside the womb.This completely revised edition of the beloved international classic is now entirely in color, with historic, never-before-seen photos in every chapter and an en tirely new text. ...Show more