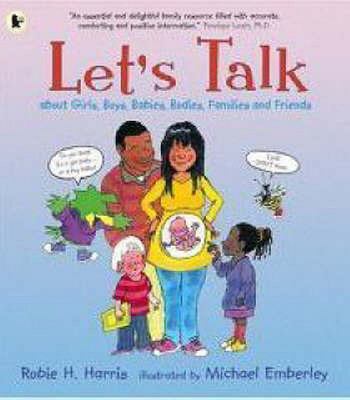 $32.00
NZD
Category: Sex Education
Young children ask so many questions about their bodies and how they were made. This book answers those normal questions and helps even pre-school children feel proud and comfortable about their own bodies. It is useful for parents, teachers, librarians and health professionals to use with children.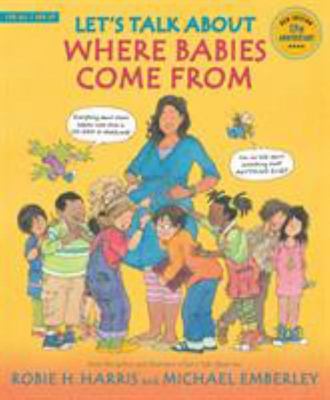 $28.00
NZD
Category: Sex Education
This clear, lively information book about sex and reproduction covers all the main areas: babies, reproduction, bodies, chromosomes, genes, growing up, love, health and lots more. As before, the information is imparted simply and reassuringly with humorous commentary from an inquisitive bird and a squea mish bee and very friendly full-colour cartoon-strip illustrations. Created by the author and illustrator of Let's Talk About Sex, this forthright and funny book has been newly updated for its fifteenth anniversary. ...Show more
$23.00
NZD
Category: Sex Education | Series: Lift the Flap First Questions and Answers
Lots of questions for inquisitive young minds. The colourful illustrations, large and simple text and chunky flaps reveal the answers. The little curious one's questions about the facts of life are finally answered in a way that is both sensible and approachable for them. It tells children enough facts to satisfy their curiosity without getting into the specific details which will be learnt at an older age. The focus is on babies throughout the animal kingdom, as well as human babies and as with all the Lift-the-flap First Questions and Answers, questions are inspired by the sort of typical children's questions. Other titles in this series are Lift-the-flap First Questions and Answers How do flowers grow? and Lift-the-flap First Questions and Answers What makes it rain? ...Show more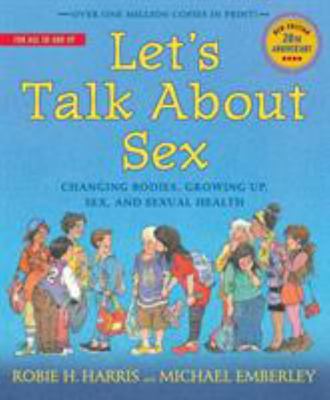 $25.00
NZD
Category: Sex Education
Illustrated throughout with witty, but always accurate cartoons, this book provides thorough, frank, up-to-date and reassuring information on all aspects of growing up, puberty, sex and sexual health.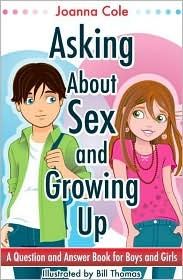 $16.00
NZD
Category: Sex Education
Now revised and updated with current facts, this is the perfect book to provide straightforward answers for pre-teens on a variety of subjects related to sex and puberty. Information about sex is everywhere. But what you learn from TV, movies, the internet, and friends is not always a healthy or accu rate view of sexuality. Try this book's answers instead. ...Show more
$18.00
NZD
Category: Sex Education
his book prepares boys for what to expect from puberty and offers advice on what they can do to cope with the physical, psychological and emotional changes and stay happy and confident as they go through their early teens. Covers all the topics that boys want to find out about, including moods and feeli ngs, what happens to girls, diet, exercise, body image, sex and relationships, contraception, sexual health, self-confidence, drink and drugs, exam stress, cyberbullying, and staying safe - both out and about and online. Guides young teenagers through this exciting and sometimes daunting stage as they start taking full responsibility for many aspects of their own lives for the first time. ...Show more
$23.00
NZD
Category: Sex Education
"Mom, where do babies come from?" Many parents live in fear of the day their child asks this question-which inevitably happens, often as early as the preschool years. Here is a picture book designed especially for young children who are becoming aware of their bodies, but aren't ready to learn about sex ual intercourse. Written with warmth and honesty, Amazing You! presents clear and age-appropriate information about reproduction, birth, and the difference between girls' and boys' bodies. Lynne Cravath's lighthearted illustrations enliven the text, making this a book that parents will gladly share with their young ones. ...Show more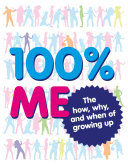 $25.00
NZD
Category: Sex Education
This is a funky and fun boy's and girl's guide to puberty and growing up. As kids grow up and reach puberty, their bodies start to change and develop. They're bound to have all kinds of questions - but what exactly is happening? From growth spurts to sex education, this straight-talking but fun guide to how girls and boys grow up will tell your child everything they need to know about growing up. Arranged into separate boy and girl sections, they will learn about each other as well as themselves. Packed with cool graphics, quizzes and answers to common questions, kids can find out what to expect as their mind and body changes. ...Show more

$28.00
NZD
Category: Children's Books
This book is about where babies come from... the most important thing is not really how you began, but that certain people wanted you to be born. They thought that you would be so special that they wanted you to live with them as part of their family. Written to help parents and teachers, this book ans wers the age-old question, "Where did I come from?" The answers today are not as straightforward as they used to be. Most children are conceived through sexual intercourse, but this is no longer the only way babies are made. This book offers simple, non-judgemental explanations of sexual intercourse, assisted conception (DI, IVF), pregnancy, birth, surrogacy and adoption. ...Show more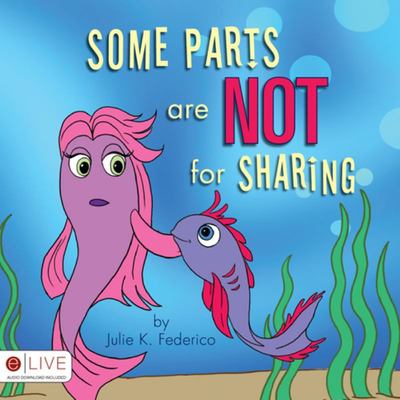 $20.00
NZD
Category: Sex Education
Travel with a pair of friendly fish as they learn about what parts of our bodies we share with others. Children will learn what the boundaries of appropriate touching are in a very non-threatening way. School Counselor Julie Federico begins the imperative conversation of personal boundaries in Some Part s are not for Sharing. Children will enjoy learning about their bodies as they get some important information from a pair of fish. Parents will marvel at the simple straightforward language and use of sea creatures that create this message all children must hear. Julie Federico has been a middle school counselor since 1993. She holds a bachelors degree in social work and a masters degree in counseling from Indiana University. She is also a certified, level III alcohol counselor in the state of Colorado. She knows first hand the ramifications of childhood abuse. Federico wrote Some Parts are not for Sharing as an early intervention strategy for young children, so they would not suffer in silence. Telling a trusted adult is the first step in stopping abuse. ...Show more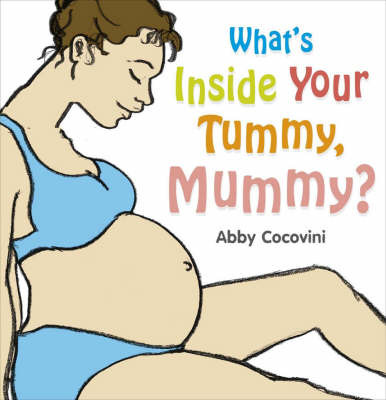 $25.00
NZD
Category: Sex Education
The perfect book for introducing a young child to the concept of where babies come from and how they grow. This is a great book to share and discuss all the changes going on inside 'mummy's tummy'. Every month a new picture shows how big baby is and how far along a timeline (featured at the foot of each spread) baby has moved. The real attraction of the book is the 'life-size' nature of the drawings, giving mother and child a fantastic opportunity to really explore what is happening, how big baby is in context to everyday objects and what baby can hear or indeed eats! The flexible paperback binding allows for the book to folded gently across a growing tummy, helping to show a young child where the new baby is. The final spread uses a giant fold down flap to reveal the fully grown baby ready to be born and greet the world. A simple glossary is provided with explanations of the main terms used in the book. This is a great book to help in the preparation for a new addition to a family. ...Show more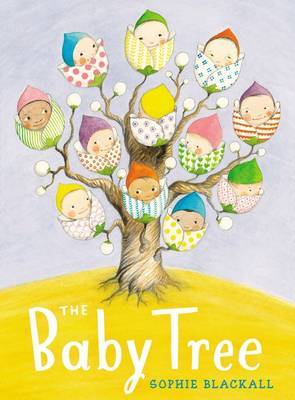 $26.00
NZD
Category: New Baby
Cleverly revealing the basics of reproduction in an age-appropriate way, award-winning Sophie Blackall has created a beautiful picture book full of playful details to amuse and engage readers. Sooner or later, every child will ask, "Where do babies come from? "Answering this question has never been this easy or entertaining! Join a curious little boy who asks everyone from his babysitter to the mailman, getting all sorts of funny answers along the way, before his parents gently set him straight. ...Show more