For children's picture books about domestic violence see Abuse - Domestic Violence - Children's Picture Books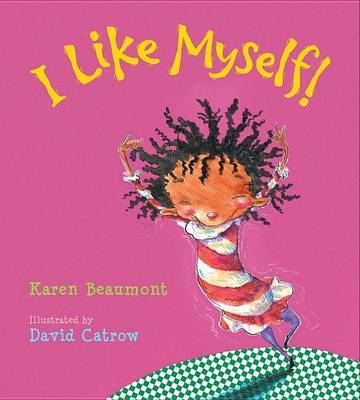 $25.00
NZD
Category: Self-Esteem & Fitting In
High on energy and imagination, this ode to self-esteem encourages kids to appreciate everything about themselves inside and out. Messy hair? Beaver breath? So what! Here's a little girl who knows what really matters. At once silly and serious, Karen Beaumont's joyous rhyming text and David Catrow's wil d illustrations unite in a book that is sassy, soulful. . .and straight from the heart. The sturdy board book is just right for little hands." ...Show more
Blended
by Sharon M. Draper
$19.00
NZD
Category: Separation & Divorce
Eleven-year-old Isabella's blended family is more divided than ever in this "timely but genuine" (Publishers Weekly) story about divorce and racial identity from the award-winning and New York Times bestselling author of Out of My Mind, Sharon M. Draper. Eleven-year-old Isabella's parents are divorced, so she has to switch lives every week: One week she's Isabella with her dad, his girlfriend Anastasia, and her son Darren living in a fancy house where they are one of the only black families in the neighborhood. The next week she's Izzy with her mom and her boyfriend John-Mark in a small, not-so-fancy house that she loves. Because of this, Isabella has always felt pulled between two worlds. And now that her parents are divorced, it seems their fights are even worse, and they're always about HER. Isabella feels completely stuck in the middle, split and divided between them more than ever. And she is beginning to realize that being split between Mom and Dad involves more than switching houses, switching nicknames, switching backpacks: it's also about switching identities. Her dad is black, her mom is white, and strangers are always commenting: "You're so exotic!" "You look so unusual." "But what are you really?" She knows what they're really saying: "You don't look like your parents." "You're different." "What race are you really?" And when her parents, who both get engaged at the same time, get in their biggest fight ever, Isabella doesn't just feel divided, she feels ripped in two. What does it mean to be half white or half black? To belong to half mom and half dad? And if you're only seen as half of this and half of that, how can you ever feel whole?  It seems like nothing can bring Isabella's family together again-until the worst thing happens. Isabella and Darren are stopped by the police. A cell phone is mistaken for a gun. And shots are fired. ...Show more
$20.00
NZD
Category: Emotions
This is a book for people who worry (so, yeah-everyone!) We all have a mixture of fun and not-so fun feelings. And everyone feels worried sometimes. But too much anxiety can get in the way. So this book is here to help you identify your anxiety, understand why it's just part of that thing we call life , and equip you with all the tools you need to find calm again. Playfully presented, packed with fun and helpful illustrations, and expertly vetted, author-artist Rachel Brian (co-creator of the viral Tea Consent video) delivers a must-have book for anyone who wonders why they worry and what they can do about it. From recognising when you're feeling anxious, to taking charge, training your brain and using awesome techniques to help you feel good again, this book will have you worrying less and living more. ...Show more
$30.00
NZD
Category: Issues
Everything children really want to know about sexuality and bodies - and aren't afraid to ask. This book collects questions asked by boys and girls and answers them directly: the questions are real, the answers honest and the images funny. How much sex education do children need? As much as they ask fo r, say the experts. And exactly what do children want to know? Ask them! This book collects real questions asked by children in classes about the human body, love, and sexuality. The answers are both direct and warmhearted, giving children the information they really want to know in a form they can relate to. This is a book for both boys and girls that is relevant to today's conversations about sexuality. It brings humour and lightness to help families comfortably approach this topic that many find awkward. ...Show more
$17.00
NZD
Category: Picture Books | Series: Big Bright Feelings Ser.
Ruby loves being Ruby. Until, one day, she finds a worry. At first it's not such a big worry, and that's all right, but then it starts to grow. It gets bigger and bigger every day and it makes Ruby sad. How can Ruby get rid of it and feel like herself again? A perceptive and poignant story that is a mus t-have for all children's bookshelves. ...Show more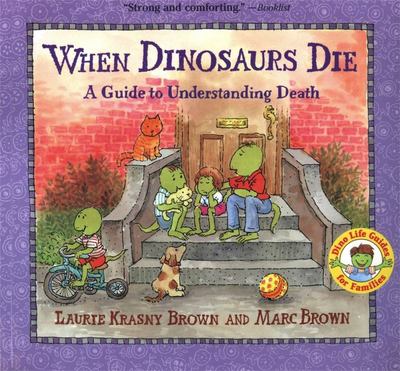 $20.00
NZD
Category: Grief | Series: Dino Life Guides for Families
Straightforward and compassionate, When Dinosaurs Die explains death, dying, and coping with grief and loss in simple and accessible language for young kids and families.   No one can really understand death, but to children, the passing away of a loved one can be especially perplexing and troublesome . This is true whether the loss is a classmate, friend, family member, or pet. Here to offer advice and reassurance are the wise dinosaurs from Dinosaurs to the Rescue, Dinosaurs Divorce, Dinosaurs Travel, and Dinosaurs Alive and Well. This succinct and thorough guide helps dispel the mystery and negative connotations associated with death. This helpful book provides answers to kids' most-often asked questions and also explores the feelings we may have regarding the death of a loved one, and the ways to remember someone after he or she has died.   Satisfying and comprehensive, this indispensable book is a comforting aid to help all children through a difficult time in their lives. ...Show more
$25.00
NZD
Category: Issues
Clare Balding, TV presenter, sportswoman and bestselling author spent her childhood falling off and getting back in the saddle. In her first non-fiction book for children, she shares her warm, funny and reassuring personal insights into what it means to make mistakes and be unafraid of failure. Containi ng anecdotes from her own life and from the lives of the people she most admires, Clare's book will empower children with the confidence to own their mistakes, face up to failure, keep going - and emerge stronger and happier. ...Show more
$20.00
NZD
Category: Emotions
Wherever Jenny goes, her worries follow her - in a big blue bag. They are there when she goes swimming, when she is watching TV, and even when she is in the lavatory. Jenny decides they will have to go. But who can help her? The Huge Bag of Worries was written by Virginia Ironside, one of Britain's lea ding agony aunts, and has sold 140k copies to date. 'This book can be read millions of times when you are worried.' - Books for KeepsA compelling picture book which can be used as a spring board into what worries children today. ...Show more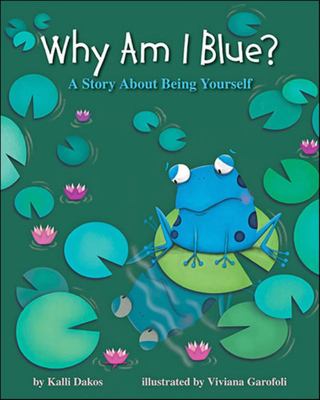 $20.00
NZD
Category: Emotions
When a frog questions why he is blue and not green like the other frogs, his friends try to make him see how special being blue is. He comes to understand that he is blue because he is blue--and that's enough of an answer. This is a sweet story about identity and self-acceptance, one that children can a pply to varying situations they may face. Includes a "Note to Parents and Caregivers" written by Gayle Pitman, PhD. ...Show more
$25.00
NZD
Category: Picture Books
An inclusive picture book for grandparents everywhere. In every country around the world are grandmas short and tall. Though they go by different names, we love them one and all. From talented duo Ashleigh Barton and Martina Heiduczek, comes a charming and heart-warming book that celebrates the many different ways we say grandma. What Do You Call Your Grandma? is a love letter to grandmothers and families from every corner of the globe. ...Show more
$23.00
NZD
Category: Grief
Have you ever wondered why a butterfly lives for only a few weeks? Or why a tree lives for hundreds of year? You may have been sad when someone in your family, or a favourite pet became sick and died. There is a beginning and an ending to everything that is alive. In between is a lifetime. Dying is a mu ch a part of living as being born. ...Show more
$22.00
NZD
Category: Emotions
Come along on a journey with Aroha, as she wards off nervousness, fear, worrying thoughts and apprehension with simple yet effective tools that everyone can use.