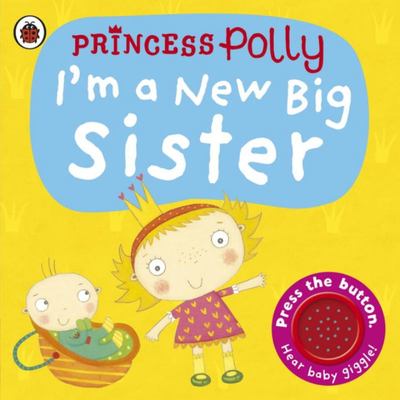 $18.00
NZD
Category: New Baby | Series: Princess Polly
Princess Polly "I'm a New Big Sister" is part of Ladybird's successful Pirate Pete and Princess Polly range - introducing children to key milestones in a fun and reassuring way. This Ladybird sound book describes the excitement and fun of having a new sibling and becoming a big sister. The simple text a nd colourful illustrations will help little girls understand what happens when a new baby joins the family and how lovely it is to be a big sister. Pressing the sound button each time to hear the baby giggle is also a great way to encourage young children to help out and play with the new baby, and reward their good behaviour. Other titles in the series include "Pirate Pete's Potty", "Princess Polly's Potty", "Pirate Pete and Princess Polly Please and Thank You". ...Show more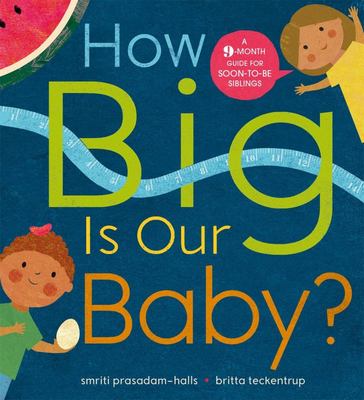 $20.00
NZD
Category: New Baby
When a new baby is on the way, siblings-to-be have lots of feelings and plenty of questions. But whether they're impatient, curious or a little worried, this friendly and reassuring guide explains each step of the pregnancy journey and helps little ones feel involved and excited. With a month-by-month a pproach that compares the size of the growing baby to something familiar to the young reader, such as a speck of sand at the seaside or an egg, readers also find out about how Baby is developing, from when the heart might first beat to when they'll be able to feel it kick. The book also includes information about how life might change once Baby arrives, and how exciting it will be to have a new baby brother or sister. ...Show more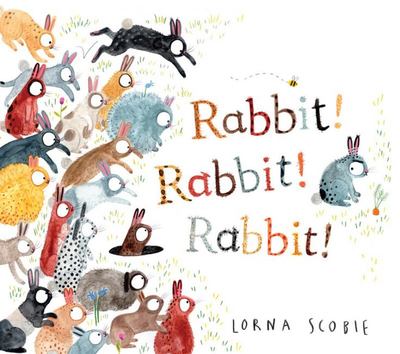 $18.00
NZD
Category: New Baby
Rabbit loves being the only child in the family. But when rabbit's parents have some news, and then more news, things start to get awfully crowded at home. Maybe the fox next door can help?
$15.00
NZD
Category: New Baby | Series: My New Baby Ser.
When you're small, waiting for anything can seem to take a lifetime, especially when it's a baby There is so much to sort out for the new arrival - clothes, toys and a place to sleep. A new addition to any family is exciting, but the experience can also be worrying and confusing for siblings. Coping wit h the new situations and emotions that arise can be very challenging. This series of four board books deals with the anticipation of waiting for the new baby, the excitement of the arrival itself, and the beginnings of the special relationship that develops between siblings. The simple conversational text and lively illustrations are carefully designed to encourage further dialogue between reader and child. ...Show more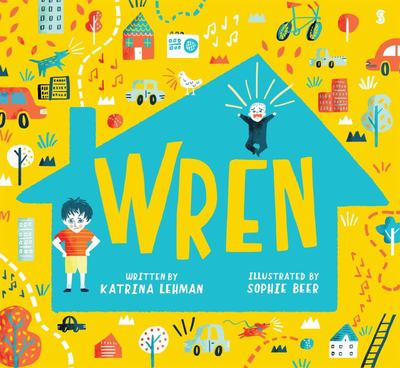 Wren
by Katrina Lehman
$21.00
NZD
Category: New Baby
Sometimes we find what we're looking for in the most unexpected places. Wren just wants a bit of peace and quiet. What he gets is the noisiest baby sister you could ever imagine! But when Wren runs away to the country, he discovers that maybe peace and quiet isn't all he needs ... With bright, modern illustrations and a powerfully simple story, any child (and any parent!) who's ever had to deal with a noisy sibling will love Wren.This debut from the new team of Katrina Lehman and Sophie Beer is sure to delight. ...Show more

$16.00
NZD
Category: New Baby | Series: Pirate Pete
Pirate Pete: I'm a New Big Brother is part of Ladybird's successful Pirate Pete and Princess Polly early learning toddler range - introducing children to key milestones in a fun and reassuring way. This interactive Ladybird sound book is the perfect big brother gift that describes what happens before Mu mmy and Daddy bring home the new baby, and the excitement and fun of having a new sibling. The simple text and colourful illustrations will help little ones understand what happens when a new baby joins the family and how lovely it is to be a big brother. Pressing the sound button each time to hear the baby giggle is also a great way to encourage young children to help out and play with the new baby, and reward their good behaviour. Other titles in the series include Pirate Pete's Potty, Princess Polly's Potty, and Pirate Pete and Princess Polly: Please and Thank You. ...Show more

$33.00
NZD
Category: New Baby
Now I have a baby sister. Her name is Abby. Now, everybody tells me, "Jake, you're a wonderful big brother!" I don't know how to be a big brother. When a new baby comes into the family, Jake's world changes! Being a big brother is hard and confusing at first and brings lots of changes to Jake's routine . On top of everything else, Jake has to be patient and share his parents and Pop-Pop. But with some time, Jake starts to like having a bigger family and all the good and fun things that come with being a big brother. In this story, Jake - a new big brother - explains his feelings of being left out and forgotten when his baby sister Abby arrives. He experiences the typical confusion and mixed emotions that result in having to share his parents with a new and demanding sibling. But with wit and a resourceful nature, Jake explores his new role and achieves the confidence to embrace his little sister. Ultimately, the story demonstrates how kids can feel warm, safe, and loved in their family as they move from being a beloved only child to occupying a new and exciting role as the older sibling. A note by psychologist Jane Annunziata, PsyD, offers new parents a wealth of guidance on preparing their family for a new baby, both before and after the arrival. Age Range: 2-6 ...Show more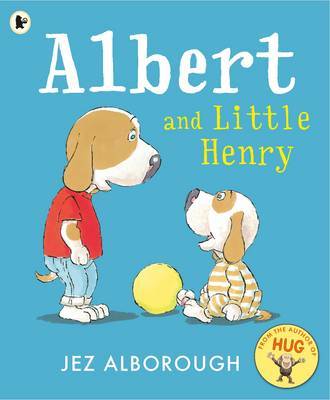 $19.00
NZD
Category: New Baby
The perfect picture book for a family preparing for a new addition, Jez Alborough is at his best when putting himself in a young child's shoes. Albert is not a little puppy any more, Albert is a big dog! But when his baby brother Henry comes along, something very strange happens ...he starts to feel sma ll. Discover how Albert learns to feel big again in this adorable tale about new siblings, from the award-winning author of Hug. ...Show more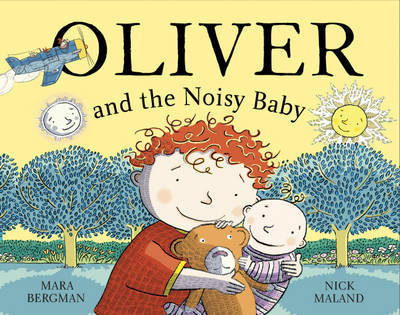 $20.00
NZD
Category: New Baby | Series: Oliver
Oliver's baby sister won't stop crying. Oliver gets in his plane and travels to distant lands to get away from the noise. But wherever he goes, there are babies crying. Oliver wonders if back home HIS sister might need him so he flies back to cuddle her to sleep! A new story from a talented prize-winnin g author/illustrator team praised for their rhythmic imaginative texts and gloriously detailed illustrations. ...Show more
$15.00
NZD
Category: New Baby
  With an author's note about what big siblings need--extra guidance, reassurance, love--and sweet, engaging artwork, it's no wonder that nearly 4 million families have chosen I'm a Big Sister and its companion book, I'm a Big Brother, to prepare their young ones for their first big transition. "Some one new is at our house," begins this loving, reassuring celebration of brotherhood from trusted author Joanna Cole. Told through the eyes of a new older sister, this simple story lays out all the good things about being an older sibling, and just how exciting welcoming a new member to the family can be. ...Show more
$26.00
NZD
Category: New Baby | Series: Growing Hearts Ser.
From the author and illustrator of the bestselling In My Heart This oversized interactive book is a heartfelt look at the wonder and excitement of waiting . . . and waiting . . . and waiting for a new sibling to arrive. The charming protagonist is so eager to step into her role as a big sister that she 's starting early She sticks close to her mama so she can sing songs to her sibling-to-be (loudly, of course) and explain all the great things waiting in the outside world (cupcakes strawberries swimming ). Quaint line drawings and lovely patterns lend a breezy, lighthearted atmosphere to the story, and a variety of playful flaps add gentle humor, showing the new baby blissfully tucked away in its mama's belly. A joyful and celebratory ode to the growing family for any sister- or brother-to-be. The Growing Hearts series celebrates the milestones of a toddler's emotional development, from conquering fears and expressing feelings to welcoming a new sibling.Praise for Hello in There STARRED REVIEW "Roussey's whimsical, scraggly, illustrations are perfectly suited to the girl's excitement as the big day approaches." --Publishers Weekly, starred review "Thick and sturdy pages and flaps are made to withstand many eager perusals as big sisters and brothers everywhere gear up for their own big days." --Kirkus Reviews "This has charming possibilities for helping a youngster to envision (and get accustomed to) the impending sibling." --The Bulletin of the Center for Children's Books ...Show more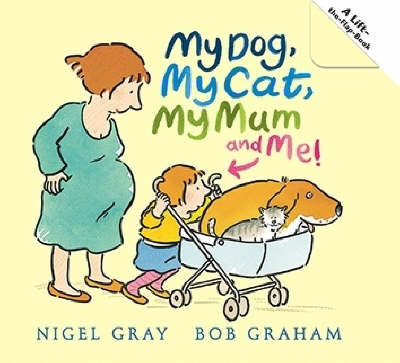 $25.00
NZD
Category: New Baby
Lift the flaps and find all the babies! The dog gets fatter and fatter, but what is the matter? Lift the flap and find out about babies, puppies and kittens being born.