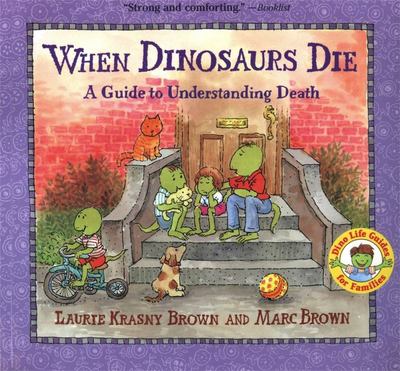 $20.00
NZD
Category: Grief | Series: Dino Life Guides for Families
Straightforward and compassionate, When Dinosaurs Die explains death, dying, and coping with grief and loss in simple and accessible language for young kids and families.   No one can really understand death, but to children, the passing away of a loved one can be especially perplexing and troublesome . This is true whether the loss is a classmate, friend, family member, or pet. Here to offer advice and reassurance are the wise dinosaurs from Dinosaurs to the Rescue, Dinosaurs Divorce, Dinosaurs Travel, and Dinosaurs Alive and Well. This succinct and thorough guide helps dispel the mystery and negative connotations associated with death. This helpful book provides answers to kids' most-often asked questions and also explores the feelings we may have regarding the death of a loved one, and the ways to remember someone after he or she has died.   Satisfying and comprehensive, this indispensable book is a comforting aid to help all children through a difficult time in their lives. ...Show more
$23.00
NZD
Category: Grief
Have you ever wondered why a butterfly lives for only a few weeks? Or why a tree lives for hundreds of year? You may have been sad when someone in your family, or a favourite pet became sick and died. There is a beginning and an ending to everything that is alive. In between is a lifetime. Dying is a mu ch a part of living as being born. ...Show more
$22.00
NZD
Category: Grief & Loss
We all have 'sad stuff' to deal with in life. What makes Michael Rosen most sad is thinking about his son, Eddie, who died. In this book he writes about his sadness, how it affects him, and some of the things he does to try to cope with it.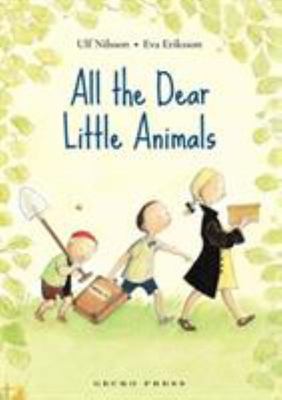 $18.00
NZD
Category: Grief
A funny illustrated chapter book about three children who decide someone must bury all the world's poor dead animals.   Esther was very brave. I was little and scared. One summer's day we started a business called Funerals Ltd, to help all the poor dead animals in the world. Esther did the digging, I wrote the poems, and Esther's little brother, Puttie, cried.   A gently funny, unsentimental story about death in the context of play, from a child's perspective Sugar-tough illustrations Brings together the author and illustrator of two much-loved and bestselling Gecko Press series: My Happy Life and Detective Gordon ...Show more
$20.00
NZD
Category: Grief
With 400,000 copies sold, this accessible, bestselling picture book phenomenon about the unbreakable connections between loved ones has healed a generation of readers--children and adults alike--and has been updated with new illustrations and an afterword from the author. Now available in paperback for the first time.Parents, educators, therapists, and social workers alike have declared The Invisible String the perfect tool for coping with all kinds of separation anxiety, loss, and grief. In this relatable and reassuring contemporary classic, a mother tells her two children that they're all connected by an invisible string. "That's impossible " the children insist, but still they want to know more: "What kind of string?" The answer is the simple truth that binds us all: An Invisible String made of love. Even though you can't see it with your eyes, you can feel it deep in your heart, and know that you are always connected to the ones you love. Does everybody have an Invisible String? How far does it reach? Does it ever go away? This heartwarming picture book for all ages explores questions about the intangible yet unbreakable connections between us, and opens up deeper conversations about love. Recommended and adopted by parenting blogs, bereavement support groups, hospice centers, foster care and social service agencies, military library services, church groups, and educators, The Invisible String offers a very simple approach to overcoming loneliness, separation, or loss with an imaginative twist that children easily understand and embrace, and delivers a particularly compelling message in today's uncertain times. This special paperback edition includes includes vibrant new illustrations and an introduction from the author. "This book is a beautiful way to begin to try, as parents, to instill in children the impenetrable power of the heart, the energy of love, and the flow that can be felt from the grace in every moment." --Tony Robbins ...Show more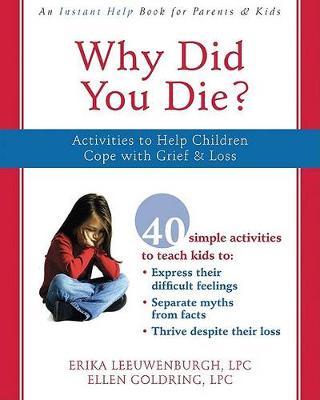 $38.00
NZD
Category: Grief
Death of a loved one is one of the most stressful events in adult life. For children, whose understanding of death is limited and who may not have the skills to cope with extreme emotion, death can be overwhelming. Why Did You Die? offers exercises that help children understand death better; cope with sadness, anger, and fear; and develop self-care skills. Using an art therapy approach this book gives kids creative avenues to express their feelings and to heal from their loss. It starts with an informative section for parents or other adults about how grief in children differs from grief in adults. Then, it's the children's turn. The sensitive activities in Why Did You Die? demystify death, show them how to effectively express their feelings of grief, and recover from the loss. Different activities help the child express difficult feelings, separate myths from facts, and understand the finality of death. This direct yet non-threatening, secular approach will help children learn, grow & thrive. This book is appropriate for kids between the ages of six and twelve. ...Show more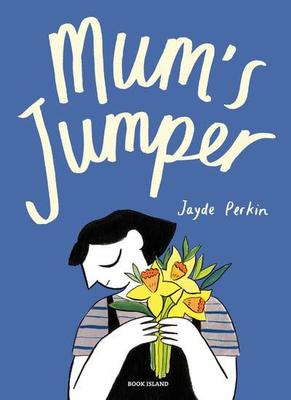 $30.00
NZD
Category: Grief
If Mum has gone, how do you carry on? Missing her feels like a dark cloud that follows you around,or like swimming to a shore that never comes any nearer. But memories are like a jumper that you can cuddle and wear. And Mum's jumper might be a way to keep her close. A simple, heartfelt and ultimately up lifting bookfor anyone coping with loss. ...Show more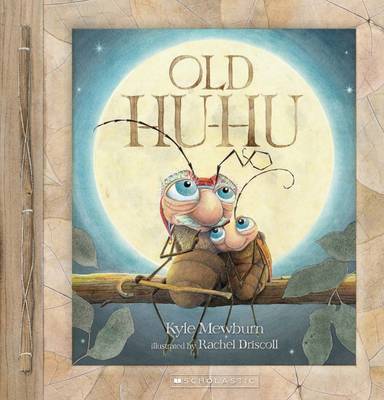 $19.00
NZD
Category: Grief
Everyone loved Old Hu-Hu. But nobody loved him quite as much as little Hu-Hu-Tu.  Old Hu-Hu is a thoughtful tale of young Hu-Hu-Tu's search for understanding of what has happened to his beloved Old Hu-Hu, who flew all the way to the moon (or so they said), then fell down dead. Sensitively written, thi s is a beautiful story of death and the celebration of life, with powerful, evocative illustrations by Rachel Driscoll.  ...Show more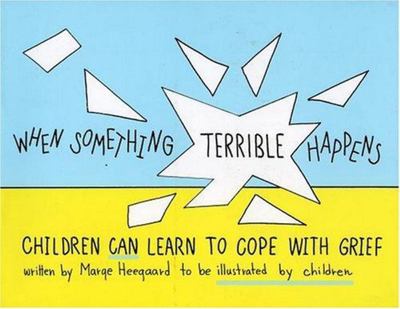 $25.00
NZD
Category: Grief | Series: The Drawing Out Feelings Series
A workbook to help children work out feelings about a traumatic event. Traumatic events in the lives of their families, friends or community leave children feeling confused, insecure and frightened. Recreating the event on paper reduces the child's terror and creates feelings of empowerment. Drawing pu ts the child in charge, providing the opportunity for exploring feelings. With the help of this book, nightmares and post-traumatic stress symptoms can be relieved. ...Show more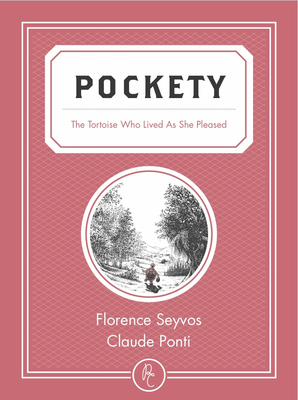 $17.00
NZD
Category: Grief
In this simple story about grief, and the continuation of life, a tortoise mourns her lost friend, learns to live alone, and finds ways of being happy again.Moving, funny, and insightful, Pockety captures the feelings of losing someone we love - from denial and anger to eventual peace - through the worl d of a young tortoise. It speaks clearly to something we all experience: what we must pay for having love in our lives, and how we may grow around those losses.Pockety is a tale for everyone, young and old, and for anyone who has ever loved. ...Show more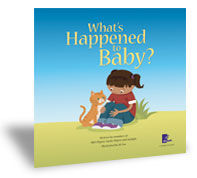 What's Happened to Baby?
by Skylight, SIDS Wellington, Sands (Wellington)
$24.00
NZD
Category: Grief
This is an inviting, sensitively written and colourfully illustrated picture book for children 3–7 years old, who have had a baby die in their family/whanāu. The text has been carefully designed to fit a wide range of bereavement situations, including miscarriage, stillbirth, cot death and accidental o r natural death of an infant or toddler. It has been designed with the whole family/whanāu in mind and provides a helpful opportunity for parents and caregivers to talk with a young child about this difficult loss. It also features useful notes and information for adults at the back to assist them in supporting their bereaved child. Ali Teo's illustrations and the text combine very effectively to reflect the multicultural nature of the New Zealand community today. ...Show more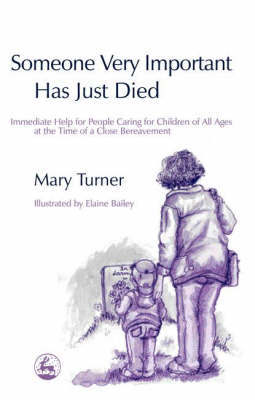 $33.00
NZD
Category: Grief
When a family member or close friend dies, it can be difficult to know how best to help the children and teenagers involved. Someone Very Important Has Just Died is a practical book written for those caring for children and teenagers suffering a close bereavement. Intended for use immediately or soon a fter the death has occurred, this book gives practical and detailed guidance on what adults might say and do to help children. This much-needed resource tackles the sensitive issues of what to tell children, how far to include them in the events immediately after the death, and how to tend to their physical and emotional needs. The material is suitable for anyone regardless of their background and beliefs, and is supplemented with information on where to go to obtain longer term bereavement support. Someone Very Important Has Just Died is an ideal resource for professionals in all areas of work relating to bereavement. It is designed to be given to adults with children in their care at the time of a death. ...Show more