$18.00
NZD
Category: Toilet Training
Princess Polly's Potty: Hilarious potty training from Ladybird Princess Polly's Potty is an entertaining picture book from Ladybird that helps parents struggling with potty training for toddlers aged 18+ months. Clear, informative and fun pictures are aimed at tackling the common anxieties that children may have about using the potty. Each page encourages parents and children to interact with the story by pressing the 'cheer' sound effect when the child has interacted correctly in order to eventually motivate their child into using the potty. Even princesses use the potty Follow Princess Polly on her potty training adventure and press the sound button to cheer her along This book is perfect for helping little ones feel confident and motivated about using the potty. Princess Polly's Potty was written by Andrea Pinnington and illustrated by Melanie Williamson. For further advice on potty training, please visit www.ladybird.com/potty. ...Show more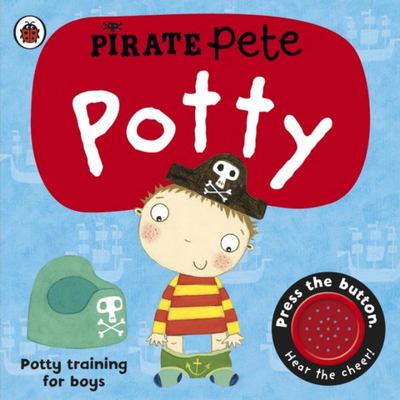 $18.00
NZD
Category: Toilet Training | Series: Pirate Pete
Pirate Pete's Potty: Hilariously useful potty training from Ladybird "Pirate Pete's Potty: Potty Training for Boys" is an entertaining picture book from Ladybird that helps parents struggling with potty training for boys aged 18+ months. Clear, informative and fun pictures are aimed at tackling the comm on anxieties that children may have about using the potty. Each page encourages parents and children to interact with the story by pressing the 'cheer' sound effect when the child has interacted correctly in order to eventually motivate their child into using the potty. Even pirates use the potty! Follow Pirate Pete on his potty training adventure and press the sound button to cheer him along! This book is perfect for helping boys feel confident and motivated about using the potty. "Pirate Pete's Potty" was written by Andrea Pinnington and illustrated by Melanie Williamson. For further advice on potty training, please visit website. "Princess Polly's Potty" is a version of the same story - including sound effects - tailored for girls. ...Show more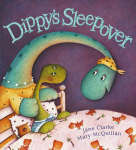 $19.00
NZD
Category: Toilet Training
Dippy is really excited when he's invited to sleep at Spike Triceratops' house on Friday. They'll watch Scarysaurs Go Wild and eat popfern and...but there's one problem - Dippy wets the bed. "Lots of podlets wet the bed," Mrs Diplodocus reassures him. But Dippy doesn't want Spike to find out so he tries all sorts of things to be dry by Friday - going to the toilet just before turning out the light, not having a drink of water before going to sleep - but each night poor Dippy still has watery dreams. Can he be dry by Friday? ...Show more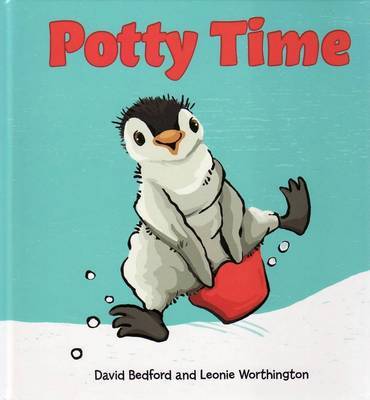 $17.00
NZD
Category: Toilet Training
Acquaints children with the concept and purpose of a potty in a light an humorous way by describing the different qualities of various animals' potties. Age 2+.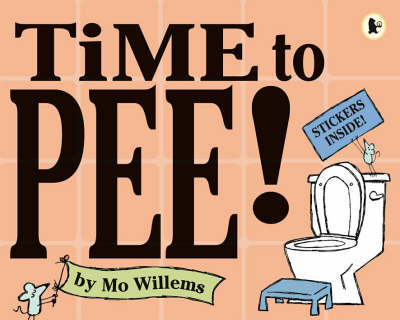 $18.00
NZD
Category: Toilet Training
Sometimes you get that funny feeling - and you don't know what to do! This illustrated book tells you where and how you gotta go, and when you gotta go.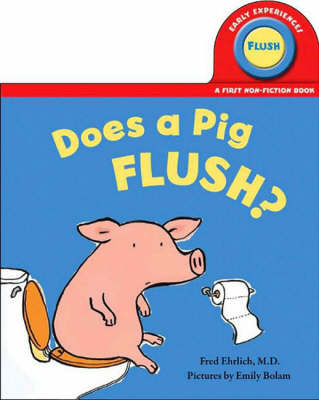 $17.00
NZD
Category: Toilet Training
This brightly illustrated board book comes complete with a sound chip that makes flushing sounds. These books will appeal to very young readers and will help them gain an early understanding of personal hygiene.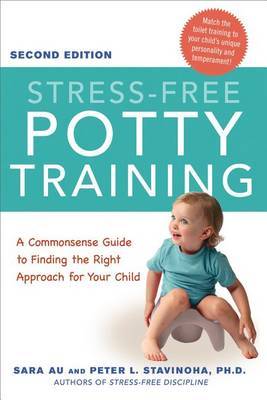 $30.00
NZD
Category: Toilet Training
Successful potty training begins with the approach that is right for your child. Is your toddler frightened of the process, afraid even to go near the bathroom? Or does he or she seem to know when it's time to go, but can't quite make it there in time? This insightful guide helps take the stress out of the situation. The book distinguishes between common childhood personality types, providing simple strategies tailor-fit for your child, whether he or she is sensitive or stubborn, cautious or impulsive, goal-oriented or clinging to diapers. A quick quiz helps you pinpoint which method will work best. You'll learn how to: Determine your child's readiness - Build on each success--without adding undue pressure - Handle accidents and temporary setbacks - And more Now in its second edition, "Stress-Free Potty Training" also provides targeted techniques for challenges including toilet training resistance and refusal to poop as well sensory issues. Filled with straight talk and practical advice, it takes the worry out of this important life transition. ...Show more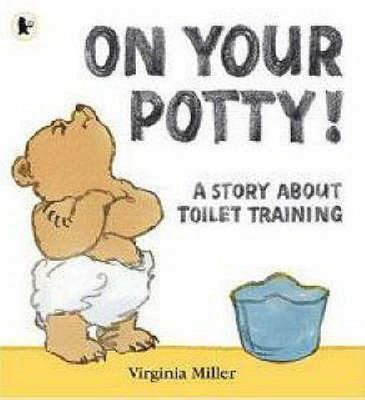 $18.00
NZD
Category: Toilet Training
Bartholomew, the bear has lots to learn about potty training in this delightful picture book about toddlerhood. Does Bartholomew need his potty? "Nah!" he says. George Iries to persuade him but the little bear knows when the right moment comes! An encouraging read for toddlers facing potty training, th is lively story about the adorable Bartholomew bear is ideal for the very young. ...Show more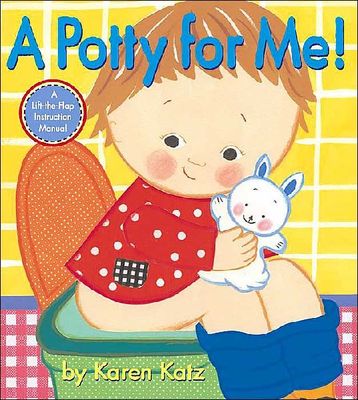 $20.00
NZD
Category: Toilet Training
Mummy got me a brand new potty! But I'm not ready yet! I want to run and play. Uh-oh, I peed in my pants. But Mommy says, "That's okay!" Children will love following along and lifting the flaps to see the child play, sit on thepotty, eat, sit on the potty, sleep, and then sit on the potty...until finally there is success. Written from a child's point of view, this new potty-training book will help children join in the final refrain, "I'm so proud of me!" ...Show more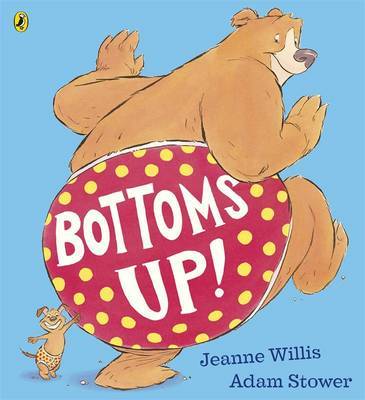 $17.00
NZD
Category: Toilet Training
Bottoms Up! is a book guaranteed to cause giggles. Our toddler hero is not happy and wants to protest - if animals don't wear pants, then why should we? After all ...Do piglets wear panties? Or puppies or bears? Do fox cubs wear boxers? No, and nobody cares! Packed with hilarious animal characters and rollicking, rumbustious rhyme, this is another hit from award-winning author Jeanne Willis. ...Show more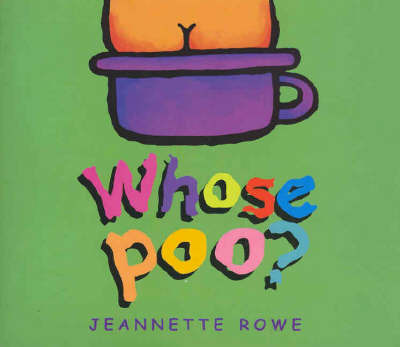 $18.00
NZD
Category: Toilet Training | Series: Whose?
Whose Poo is a fun and wholesome approach to a part of life that all toddlers are exploring. This book is the result of requests from parents to bestselling author/illustrator Jeannette Rowe to create a book about a very important toddler topic - potty training! One look inside will reveal the unique a pproach of this book. We see fairy poo is stars; rocking horse poo is wood shavings; robot poo is nuts and bolts teddy poo is balls of stuffing; snowman poo is snowballs and piggy bank poo is shiny gold coins. Then at the end My Poo reveals a little boy pointing to his potty. ...Show more
Items per page:
1 - 11 of 11