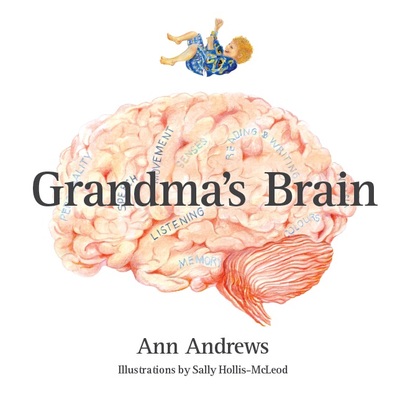 $20.00
NZD
Category: Illness
A warm and delightful picture book for the children and grandchildren of those with Parkinson's, that shows how they can help and has useful information for everyone. Grandma's Brain can be read to children who have a parent or grandparent with Parkinson's. She hopes kids enjoy the story and that it pr ovides reassurance and a better understanding of the disease – or indeed any brain disorder. Ann is indeed the Grandma in the book's title, but the stars are her real-life grandchildren. Brothers Jack and Adam Andrews are both under the age of 10, and have only recently been old enough to really get to grips with the illness their grandmother has had their entire lives. Can I catch it? Is it because you are old? Will it make you die? These are all questions gently answered in the book. Importantly, Grandma's Brain also shows youngsters the simple things that they can do to help.  ...Show more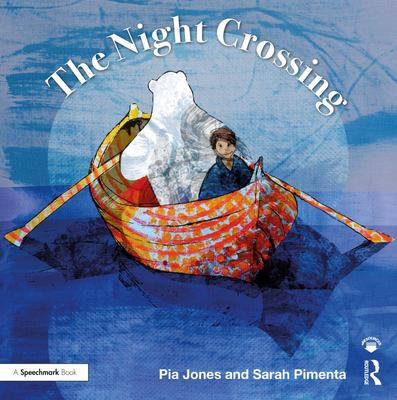 $29.00
NZD
Category: Illness | Series: Therapeutic Fairy Tales Ser.
This beautifully illustrated and sensitive storybook is designed to be used therapeutically by professionals and caregivers supporting children with an untreatable illness. With engaging, gentle and colourful illustrations that can be used to prompt conversation, it tells the story of the final journey made by a Boy with a Bear, as the Boy says his goodbyes and comes to terms with his life-ending illness. This book is also available to buy as part of the Therapeutic Fairy Tales pack. Therapeutic Fairy Tales is a series of short modern tales dedicated to exploring challenging life situations that might be faced by young children. Each short story is designed to be used by professionals and caregivers as they use stories therapeutically to support children's mental and emotional health. Other books in the series include: Storybook Manual: Introduction To Working With Storybooks Therapeutically And Creatively The Night Crossing: A Lullaby For Children On Life's Last Journey The Island: For Children With A Parent Living With Depression Designed to be used with children aged 7+, each story has an accompanying online resource, offering therapeutic prompts and creative exercises to support the practitioner. These resources can also be adapted for wider use with siblings and other family members. The Night Crossing - from the Therapeutic Fairy Tales series - is born out of a creative collaboration between Pia Jones and Sarah Pimenta ...Show more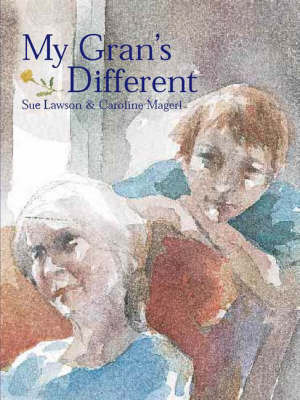 $20.00
NZD
Category: Illness
Sophie's Nanna bakes sponge cakes as high as my school bag ! Jonty's Granny catches the train to the footy every week ! Raffie's Nonna drives a florist van. But my Gran's different ! Each grandmother is different, but all are special. Some love footy, some love cakes, others work all week. But what if y our Gran was more different than the others? Really different? This book tells the story of Alzheimer's disease from a child's perspective. ...Show more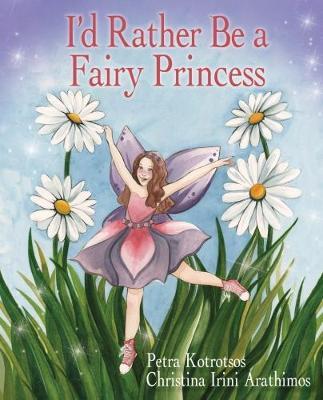 $25.00
NZD
Category: Illness
At the age of six, all Petra wants to be is a fairy princess. But after a playground fall, she discovers she is very sick. She has a cancer called neuroblastoma.  Petra quickly realises she now needs more than wings and fairy dust - she must become a fairy warrior and fight this.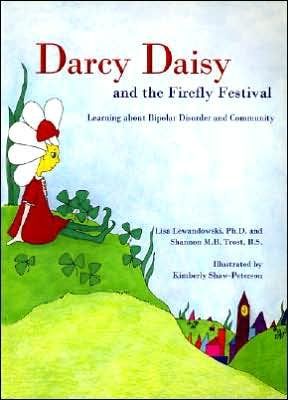 $23.00
NZD
$25.00
(8% off)
Category: Illness
Darcy Daisy feels anxious and confused after overhearing troubling gossip about Ms. Zinnia, a community member who has been diagnosed with bipolar disorder. Darcy shares her concernes with her mother who provides her with information about Ms. Zinnia's illness. By learning facts about bipolar disord er, Darcy feels less anxious, gains a better understanding of Ms. Zinnia's behavior, and also realizes the importance of community support and acceptance. ...Show more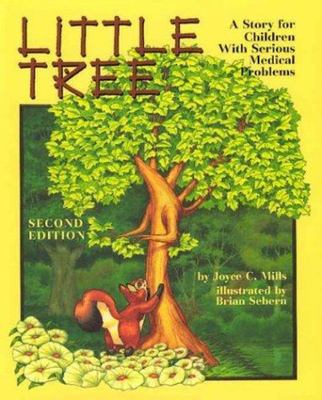 $25.00
NZD
Category: Illness
Written for children who have experienced life-challenging illnesses or accidents, this sensitive and healing story of a little tree that loses some of its branches in a storm should appeal to children facing many different challenges. In this illustrated second edition, Little Tree experiences the fear, self-blame and worry common to many children dealing with serious medical problems, but she learns that she still has strengths, abilities and resources for living a fruitful and happy life. ...Show more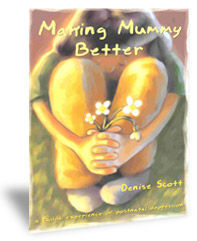 $24.00
NZD
Category: Illness
A wonderfully illustrated, large picture book telling the story of Sally, whose mum has had a new baby and is now suffering from post-natal depression. Written for 3–9 year olds whose mother is in the same situation, this book provides comfort and reassurance that, with help, support and time, their mum will also get better again. ...Show more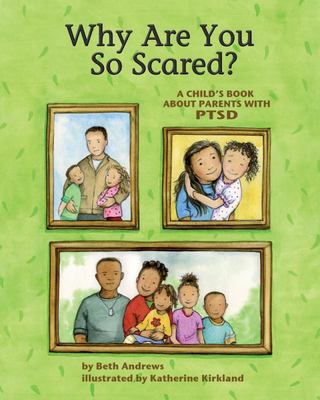 $27.00
NZD
Category: Illness
Kids that have a parent with PTSD can often feel confused, scared, or helpless. Why Are You so Scared? explains PTSD and its symptoms in nonthreatening, kid-friendly language, and is full of questions and exercises that kids and parents can work through together. The workbook-style layout encourages kid s to express their thoughts and emotions about PTSD through writing, drawing, and designing. This book can serve as a practical tool for kids to cope with and eventually understand their parents PTSD. ...Show more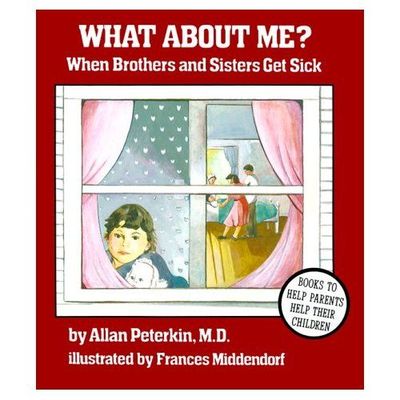 $27.00
NZD
Category: Illness
When a child is seriously ill, siblings experience mixed emotions and hurt feelings, and wonder about the future. In this heartwarming story, the narrator, Laura experiences conflicting emotions when her brother becomes seriously ill. Includes suggestions for parents to help their well children cope with a chronically ill sibling. Ages 4 - 8 years. ...Show more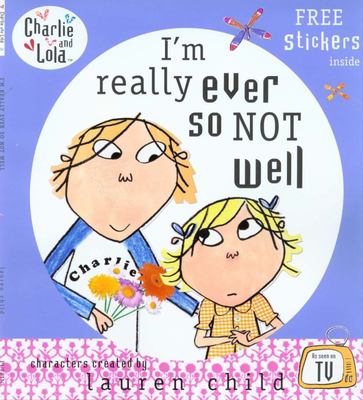 $17.00
NZD
Category: Illness | Series: Charlie and Lola
Korean edition of "I'm Really Ever So Not Well (Charlie and Lola)" by Lauren Child, the winner of the Kate Greenaway Medal for 'I Will Never Not Ever Eat A Tomato'. Translated by Kim Nan Ryeong.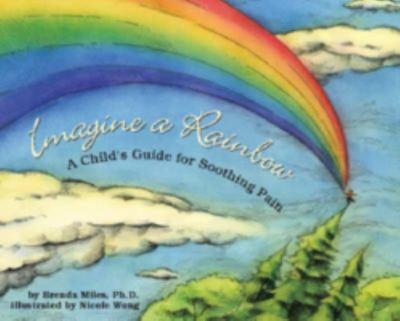 $25.00
NZD
Category: Illness
When a child is in pain, imagining scenes that are soothing or uplifting may help reduce the discomfort. Imagine a Rainbow is a beautiful tool for introducing children to the idea of using their imaginations to cope with pain, whether by itself or as part of a more comprehensive pain management plan. The book also includes an extensive Note to Parents that explains the techniques of imagery and deep breathing, and how to help children use them. Ages 4 - 8 years. ...Show more
$27.00
NZD
Category: Illness
Snibbles and Big Tree are best friends! They have always hung out together, and Snibbles loves Big Tree very much. When Big Tree unexpectedly falls ill with woodworm, Snibbles is very upset and angry. The illness is a very bad one and Big Tree does not feel well and doesn't want to play for a long time. Poor Snibbles! He wants Big Tree to get better, but he feels as if there is nothing he can do. What can Snibbles and his friends do to help Big Tree through his treatment and recovery? This beautifully illustrated storybook describes the anger and emotion that many children encounter when a close relative or friend is diagnosed with a long-term illness, such as cancer. The story of Big Tree depicts how things are often out of your control and sets out effective strategies for dealing with these emotions. This story features loveable characters and vivid illustrations, as well as activities for children aged 5+ to complete with their parents or professionals in times of illness and loss. ...Show more
Items per page:
1 - 12 of 12