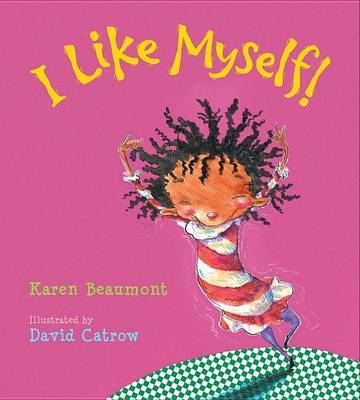 $25.00
NZD
Category: Self-Esteem & Fitting In
High on energy and imagination, this ode to self-esteem encourages kids to appreciate everything about themselves inside and out. Messy hair? Beaver breath? So what! Here's a little girl who knows what really matters. At once silly and serious, Karen Beaumont's joyous rhyming text and David Catrow's wil d illustrations unite in a book that is sassy, soulful. . .and straight from the heart. The sturdy board book is just right for little hands." ...Show more
$20.00
NZD
Category: Board Books
Inclusive, uplifting and celebratory, I Can Wear Anything! empowers children to challenge age-old assumptions about 'girls' clothes' and 'boys's clothes' - and to express themselves in all their authentic pizzazz, in whatever clothes they enjoy!   Susann Hoffmann has included a range of fun clothes and accessories that all toddlers and pre-school kids will delight in, and her simple language and inclusive artwork will ensure I Can Wear Anything! becomes a firm favourite with both little and big readers.  ...Show more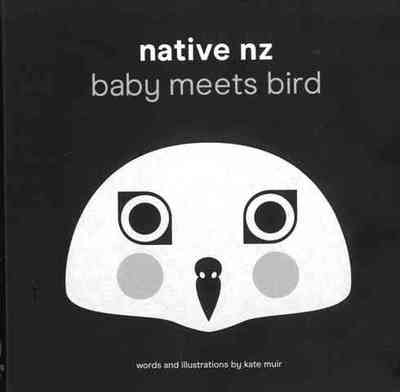 $20.00
NZD
Category: Board Books
Designed to focus and calm your baby, this book creates the perfect opportunity for bonding, cuddles and storytime Your baby will be captivated by these high contrast nz native bird faces, which will help them to develop a greater understanding of the world around them. Studies have shown newborns prefe r to look at faces rather than objects as face recognition is important for our survival Newborns prefer to look at black and white geometric imagery, as it allows their minds to rest, lengthen their attention span, improve memory and develop their nervous system ...Show more
$16.00
NZD
Category: Board Books | Series: Hairy Maclary and Friends
The classic story in a new, larger format. Hairy Maclary goes off for a walk with a few of his friends - and comes up against a nasty surprise in the shape of Scarface Claw!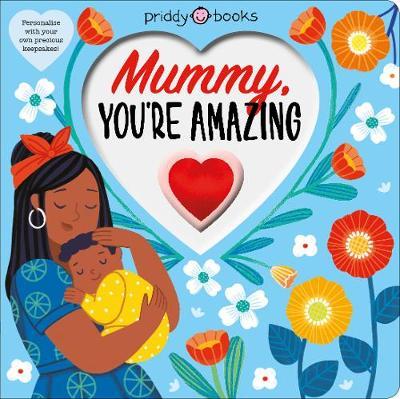 $18.00
NZD
Category: Board Books | Series: With Love Ser.
Cherish precious memories with Mummy, You're Amazing a beautiful keepsake book by Priddy Books.
$12.00
NZD
Category: Board Books
To anyone looking for the perfect gift for Father's Day, a baby shower, a birthday, or any time at all, this sweet book is a great way to tell Dad "I love you." Every baby, beast or human, knows: Dad is the COOLEST This irresistible board book shows animal fathers and their offspring in situations that kids will instantly recognize--like "Dad tickles me" (a rooster tickling his chick with his tail feathers) and "makes me laugh" (a puffer fish wearing a clown nose). Whether you're fuzzy or scaly, Dad always makes you feel special ...Show more
Wheels
by Sally Sutton
$18.00
NZD
Category: Board Books
An ode to things-that-go from the internationally bestselling creators of Roadworks. Rumbly wheels, grumbly wheels, Hauling-up-the-hill wheels. Wheels go fast, wheels go slow. Shout what's coming, if you know! On the heels of Dig, Dump, Roll, comes another interactive read-aloud from Sally Sutton and Br ian Lovelock. In this story, a boy and his sister watch vehicles pass on a town street and have to guess what's coming, each time they see the wheels. In the end, they get to be the ones with wheels, as they ride their scooters away.     ...Show more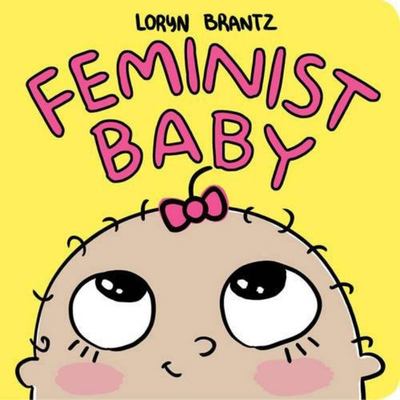 $25.00
NZD
Category: Board Books | Series: Feminist Baby
Feminist Baby likes pink and blue.Sometimes she'll throw up on you Feminist Baby chooses what to wearand if you don't like it she doesn't care Meet the irrepressible Feminist Baby in this refreshing, clever board book about a girl who's not afraid to do her own thing, and wants to make as much noise as possible along the way. ...Show more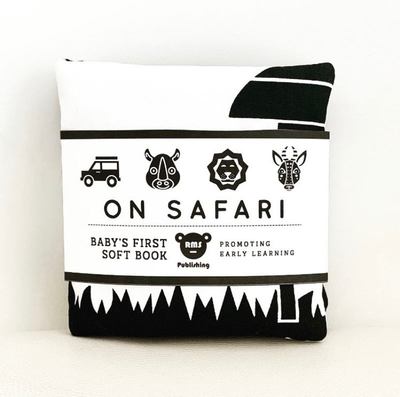 $20.00
NZD
Category: Board Books | Series: Baby's First Soft Book
This luxe cotton fold out book series is designed for little hands and developing eyes to explore. Made from 100% premium cotton and filled with plump natural and hypo-allergenic corn fiber, each book features bold high-contrast designs that attract and engage infants in early learning and development. Designed in NZ ...Show more
$15.00
NZD
Category: Board Books
Get ready for a fun-filled ride and join a whole range of crazy creatures on a hilarious board book adventure! You can't take an elephant on the bus - It would simply cause a terrible fuss!Elephants' bottoms are heavy and fat and would certainly squash the seats quite flat. Never put a camel in a saili ng boat, or a tiger on a train, and don't even THINK about asking a whale to ride a bike - This riotous board book is filled with animals causing total disaster as they try to travel in the most unsuitable vehicles. With hilarious rhyming text and spectacular illustrations, this is a real romp of a book perfect for reading aloud! ...Show more
$10.00
NZD
Category: Board Books
Push, pull and slide the magical moving mechanisms in this brilliant board book to meet all your favourite characters from the bestselling picture book Room on the Broom - and bring the story to life!Wiggle the witch's broomstick to make her and her cat fly happily over forests, rivers and mountains. Pu sh and pull the tabs to see what happens when they are joined by a dog, a bird and a frog who all want a ride and . . . SNAP! Make the broom break in two. Move the magical scene-changing mechanism to scare away the greedy dragon who's hungry for a snack, and then slide out the big tab on the last page to watch the witch and her friends fly off on their brand new truly magnificent broom - whoosh!Room on the Broom: A Push, Pull and Slide Book is the perfect introduction to the bestselling picture book Room on the Broom by Julia Donaldson and Axel Scheffler, creators of The Gruffalo, and a great gift for fans of the original story. ...Show more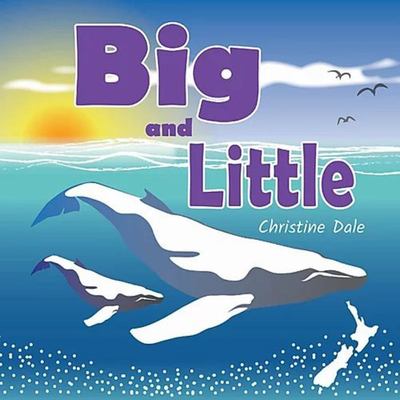 $17.00
NZD
Category: Board Books
What is BIG? What is LITTLE? This board book shows a variety of NZ animals including the Maui Dolphin, Kea, Emperor Penguin, and more. We see the difference between the grown-up creatures (BIG) and their little babies (LITTLE).