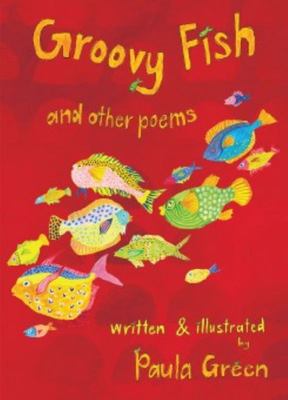 $25.00
NZD
Category: Poetry
Author of the award-winning Letterbox Cat, Paula Green's bright new poems have grown out of titles collected from her fans: the children who follow her online at Poetry Box and curl up inside the covers of her books. These poems dash and dart, whisper and purr tell of tap-dancing fish, cheese-spaghetti dogs, annoying itches, thunder monkeys and midnight moons. In Paula's world skies are pumpkins, lions live in kennels and her own wild drawings dance across the page. ...Show more
$24.00
NZD
Category: Poetry
A dazzling, genre-defying novel in verse from the author Chimamanda Ngozi Adichie calls 'one of the greatest writers of our time' Ngugi wa Thiong'o's novels and memoirs have received glowing praise from the likes of Barack Obama, the New Yorker, the Guardian and the New York Times Book Review; he has be en a finalist for the International Booker Prize and is annually tipped to win the Nobel Prize for Literature; and his books have sold tens of thousands of copies around the world. In his first attempt at the epic form, Ngugi tells the story of the founding of the Gikuyu people of Kenya, from a strongly feminist perspective. A verse narrative, blending folklore, mythology, adventure and allegory, The Perfect Nine chronicles the efforts the Gikuyu founders made to find partners for their ten beautiful daughters - called 'The Perfect Nine' - and the challenges they set for the 99 suitors who seek their hands in marriage. The epic has all the elements of adventure, with suspense, danger, humor and sacrifice. Ngugi's epic is a quest for the beautiful as an ideal of living, as the motive force behind migrations of African peoples. He notes, 'The epic came to me one night as a revelation of ideals of quest, courage, perseverance, unity, family; and the sense of the divine, in human struggles with nature and nurture.' 'Seldom have the raw truths of Africa been exposed so vividly, yet humorously. . . With tales that tease, then bite, Ngugi tackles the absurdities, injustices and corruption of a continent.' Delia Owens, author of Where the Crawdad Sings on Minutes of Glory in the New York Times Book Review ...Show more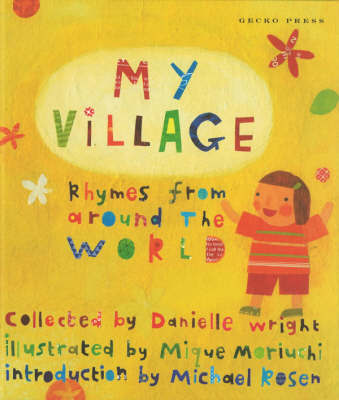 $22.00
NZD
Category: Poetry
A collection of nursery verses for young children as a companion book to traditional Mother Goose titles. From Iran to Iceland, Samoa to Switzerland, readers can delight in quirky, touching and funny verses from 22 different countries, brought to life by the artwork from exciting young UK illustrator, M ique Moriuchi. Original languages and phonetic versions included. ...Show more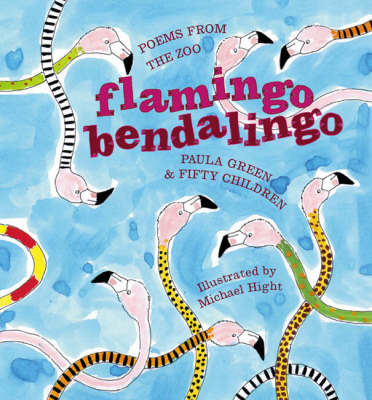 $35.00
NZD
Category: Poetry
In Flamingo Bendalingo, all the animals of the zoo, from sea lions to giraffes, from meerkats to elephants, come to life in poems written by 50 children and experienced AUP poet Paula Green. The animals roar, they squeal, they lope and lie, they splash and munch. The lines of the poems capture in words , their funny shapes and their bright colours. Energetic rhythms and sparkling images make you laugh and make you think. In three parts, with Paula's poems making up one part, the poems by the children making up another, and an extensive glossary of definitions and examples, this brilliant book of zoo poems makes writing poetry easy and reading it fun. This book is stunningly illustrated on every page, with whimsical, beautifully coloured pictures by Michael Hight. ...Show more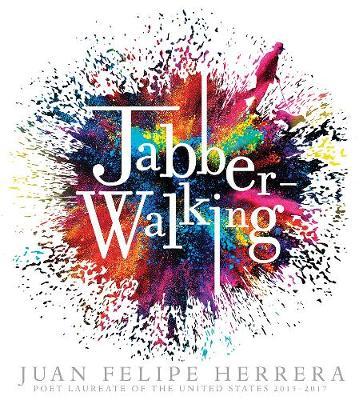 Jabberwalking
by Juan Felipe Herrera (Illustrator)
$23.00
NZD
Category: Poetry
Juan Felipe Herrera, the first Mexican-American Poet Laureate in the USA, is sharing secrets: how to turn your wonder at the world around you into weird, wild, incandescent poetry. Can you walk and talk at the same time? How about Jabber Walk? Can you write and draw and walk and journal all at the same time? If not, you're in luck: exuberant, blue-cheesy cilantro man Juan Felipe Herrera, Poet Laureate of the United States, is here to teach you everything he knows about being a real-life, bonified, jabberwalking poet Jabberwalkers write and speak for themselves and others no matter where their feet may take them -- to jabberwalk is to be a poet on the move. And there's no stopping once you're a Jabberwalker, writing fast, fast, fast, scribble-poem-burbles-on-the-run. Scribble what you see Scribble what you hear It's all out there -- v monos ...Show more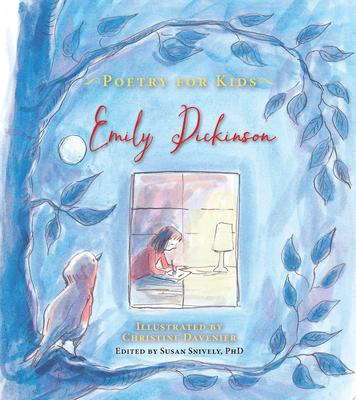 $22.00
NZD
Category: Poetry | Series: Poetry for Kids
Let your children discover the works of poet Emily Dickinson in Poetry for Kids: Emily Dickinson. As the premier title in the Poetry for Kids series, Emily Dickinson introduces children to the works of poet Emily Dickinson. Poet, professor, and scholar Susan Snively has carefully chosen 35 poems of in terest to children and their families. Each poem is beautifully illustrated by Christine Davenier and thoroughly explained by an expert. The gentle introduction, which is divided into sections by season of the year, includes commentary, definitions of important words, and a foreword. ...Show more
$40.00
NZD
Category: Poetry
A poem by the Poet Laureate, Carol Ann Duffy, celebrating the magic of Christmas during World War One. Published as a large format book with colour illustrations by David RobertsDown at the Front, on a cold winter's night in 1914, amidst the worst war the world had ever seen, an inexplicable silence spr ead from man to man. Belief was in the air. Then the soldiers ceased fire and the magic of Christmas took hold . . .Carol Ann Duffy's brilliant new poem celebrates the miraculous truce between the trenches, when enemy shook hands with enemy, shared songs, swapped gifts, even played football, and peace found a place in No Man's Land.This special, full size edition of The Christmas Truce is a Christmas gift to treasure. ...Show more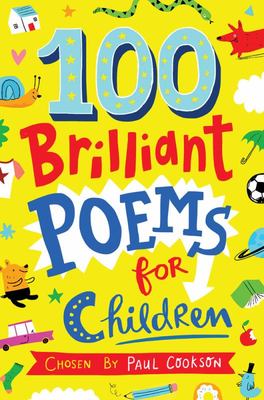 $18.00
NZD
Category: Poetry
From Paul Cookson comes 100 Brilliant Poems For Children, featuring the best of the absolute best. The essential poems for every child to read and enjoy.
$28.00
NZD
Category: Poetry
This first collaboration between a prize-winning poet and the former UK Children's Laureate takes a whole classful of children, plus the class hamster, and draws deft portraits of them all: the pushy, the shy, the dreamy, the daring, the ordinary, the one who wants to be best friends, the one who runs i n his wheelchair, the cool kid, the tough kid - and lots more, including the teacher and the classroom assistant. This is a stimulating, perceptive and highly entertaining set of poems from one of the UK's top children's poets. With a poem on each spread, there is lots of room for Chris Riddell's wonderful illustrations, showing portraits of each child plus an illustration of every poem - and the hamster runs through the book, to be found on every page. ...Show more

$25.00
NZD
Category: Poetry
This delightful collection has been lovingly compiled for babies and toddlers by children's book expert Wendy Cooling, with contributions from the very best of today's authors and illustrators. This magical celebration of words and pictures for the very young is perfect for sharing at any time -- from a quick two-minute storytime to a cosy 'snuggle up at bedtime' read. Royalties from every copy sold will go to the charity Booktrust. ...Show more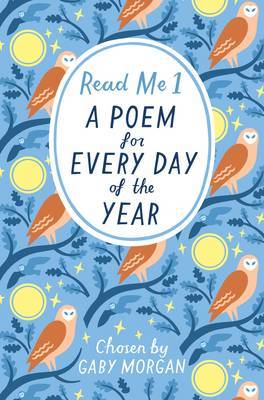 $18.00
NZD
Category: Poetry | Series: Read Me
A new cover edition of Read Me, the bestselling poetry anthology with over a quarter of a million copies sold. Read Me contains a poem for every day of the year from the very best modern and classic poets. 365 rhymes, verses and poems from the likes of Brian Patten, William Wordsworth, A. A. Milne, Emil y Dickinson, Wes Magee, William Blake, Seamus Heaney, Ian McMillan, Gareth Owen and Walter de la Mare. ...Show more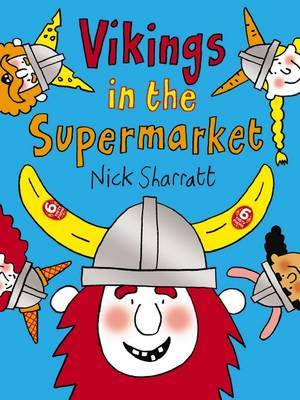 $18.00
NZD
Category: Poetry | Series: Dfbees
Six Vikings on a shopping trip, one tartan-patterned cat, a clever little mermaid, a naughty vampire bat, the queen who's really fond of green, the pirate Tidy Clyde, open up this jolly book and meet them all inside!