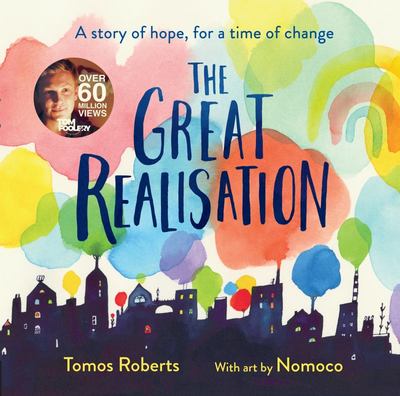 $25.00
NZD
Category: Picture Books
A post-pandemic bedtime tale that has captured the hearts of millions. First performed in response to the Coronavirus pandemic, Tomos Roberts' inspiring poem, with its message of hope and resilience, has been viewed more than 60 million times and translated into over 20 languages worldwide. From simple acts of kindness, to the creativity within us all, The Great Realisation is a celebration of the many things that have brought us together at a time of crisis. It captures, with magical resonance, the thoughts and feelings of millions worldwide as we adapt to a new way of life, cast aside old habits and reflect on what truly matters to us. It is a story for all readers, young or old, who dare to dream of a fairer, kinder, more loving world. ...Show more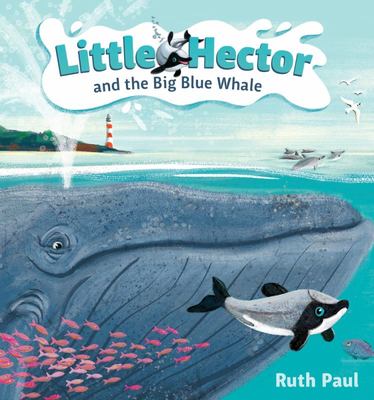 $19.00
NZD
Category: Picture Books | Series: Little Hector
A gorgeous new picture book for young children to find out all about the tiny and endangered Hector's dolphin. Introducing . . . Little Hector! A small but daring dolphin, Little Hector swims out into the deep blue ocean. He meets many dangers - and an unlikely friend - and proves you are never too sma ll to have BIG adventures. Children will love meeting Little Hector and his friends, and will also learn how we can help to look after our precious marine environment and its inhabitants. ...Show more
$40.00
NZD
Category: Picture Books
Over a thousand years ago, the wind, sea currents and stars brought people to the islands that became known as Aotearoa, the land of the long white cloud. Navigate your way through this sumptuously illustrated story of New Zealand. Explore the defining moments of our history, captured by celebrated chil dren's book creator Gavin Bishop, from the Big Bang right through to what might happen tomorrow. Discover Maori legends, layers of meaning and lesser-known facts. A truly special book, Aotearoa- The New Zealand Storydeserves a space on every bookshelf, to be taken off and pored over, thumbed and treasured, time and again. NZ Listener 50 Best Books for Kids 2017 The SaplingBest Books List 2017 ...Show more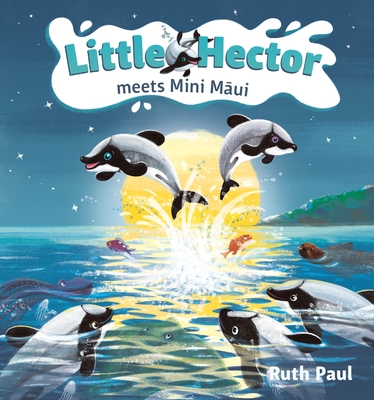 $19.00
NZD
Category: Picture Books
In the sparkling third adventure of Little Hector, our daring hero meets his special Maui cousins and learns about friendship. Little Hector is off on a holiday to meet his rare and special cousin, Mini Maui. For the first time in his life, Hector is the BIGGER dolphin. But Mini thinks he's BOSSY. Will they ever be friends? The third story in award-winning author Ruth Paul's Little Hector series introduces readers to the world's smallest and rarest dolphin species - and shows that friendship isn't about size, it's about sharing. ...Show more
$25.00
NZD
Category: Picture Books
The owl goes hoo hoo. The cat goes meow. The raindrop goes plop. The door goes knock knock. The baby goes waaa. Daddy goes shhh. The kiss goes mwahh. With over 100 pages, this unique board book is full of bright, bold illustrations and lots of noises to make. It's perfect to share with a baby or toddle r. ...Show more
Grump
by Jonathan Bentley
$22.00
NZD
Category: Picture Books
Donald's a teddy bear with a BAD temper. His only friend is the cat on his head... but will one tantrum too many send Cat running for cover too?!  
$22.00
NZD
Category: Picture Books
Wonky Donkey has a daughter with the same rambunctious spirit as her dad. Kids, parents and their loved ones will enjoy the hilarity and cumulative read-aloud fun. This cute little pint-sized donkey has beautiful long eyelashes, loves to listen to music, paints her hooves bright pink, sometimes has to g o pee-pee, loves to play piano, has a very cool spiky haircut . . . and sometimes smells a bit bad (like her Dad!). She's a blinky, funky, pinky . . . you know how it goes . . . dinky donkey! Wonky and Dinky become the perfect duo to get even more young children reading (and hopefully some more grandmothers, too)! ...Show more
$18.00
NZD
Category: Picture Books
"Originally published in 1986 by Hamish Hamilton Children's Books, London"--T.p. verso.
$30.00
NZD
Category: Picture Books
Chirton Krauss is a good child - the very goodest. He does everything he is told, when he is told. He even does good things without being told. He eats his broccoli, he goes to bed on time and he never, ever sticks his finger up his nose. Meanwhile, Chirton's sister, Myrtle, is NOT a good child. She sta ys up late, she never cleans out the rabbit's hutch and she drops her choco puffs all over the carpet! But what will happen when Chirton Krauss decides that being THE GOODY isn't so good after all? A charmingly funny story about the importance of kindness, and allowing children the freedom to be themselves. From Lauren Child, multi-award-winning creator of Charlie and Lola and Waterstone's Children's Laureate 2017-2019. ...Show more
My Mama (PB)
by Annemarie van Haeringen
$20.00
NZD
Category: Picture Books
A cheeky baby elephant describes his mother while we follow another story in the illustrations—familiar and funny for both parents and children.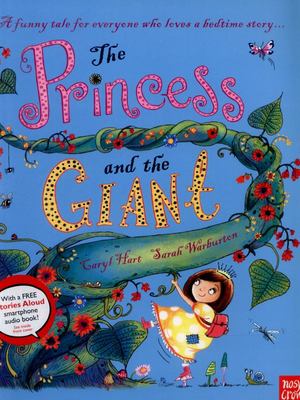 $16.00
NZD
Category: Picture Books
Princess Sophie is exhausted, and it's all because that grumpy old giant up on the beanstalk can't sleep. His stomps and stamps keep everyone awake. But as the resourceful Princess Sophie reads her favorite book of fairy tales, she wonders if she might just have the answer. She bravely climbs the beanst alk carrying a tasty bowl of porridge, a cuddly teddy bear, and cozy blanket to help soothe the giant. But nothing works until finally Sophie hits upon the perfect thing -- a bedtime story! Everyone lives (and sleeps) happily ever after, but when Sophie then teaches the giant how to read himself, it is the most perfect ending of all. ...Show more
Who's Your Real Mum?
by Bernadette Green; Anna Zobel (Illustrator)
$30.00
NZD
Category: Picture Books
A beautifully illustrated story, written with a light and humorous touch, that celebrates nontraditional families and captures exactly what lies at the heart of family life - love. 'Elvi, which one is your mum?' 'They're both my mums.' 'But which one's your real mum?' When Nicholas wants to know which o f Elvi's two mums is her real mum, she gives him lots of clues. Her real mum is a circus performer, and a pirate, and she even teaches spiders the art of web. But Nicholas still can't work it out! Luckily, Elvi knows just how to explain it to her friend ... ...Show more