$30.00
NZD
Category: Sex Education
Here's everything you need to know about being a pre-teen, from Kaz Cooke, author of Girl Stufffor teens. * body changes * dealing with friends & bullies * getting confident * first periods * pimples * hair (wherever it is) * phones & being online * what to eat * being fit & healthy * the be st books & movies * how to be happy with your own true self * & lots more! Girl Stuff 8-12 fits under your pillow and is written with the help of medical and other experts. PS- This book is for girls aged 8 to 12. Girls 12+ need Girl Stuff- Your Full-on Guide to the Teen Years. ...Show more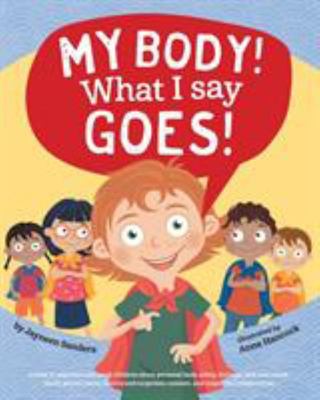 $29.00
NZD
Category: Health & Personal Safety
This comprehensive, empowering and age-appropriate children's book will teach children about respect, consent and body boundaries. It also explores safe and unsafe feelings, early warning signs, a safety network, the correct names for private parts, safe and unsafe touch, and the difference between secr ets and surprises. Ages 3-9 ...Show more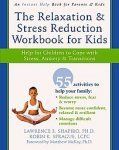 $38.00
NZD
Category: Health & Personal Safety | Series: An Instant Help Book for Parents & Kids
Children pay close attention to their parents' moods. When parents feel upset, their kids may become anxious, and when parents wind down, children also get the chance to relax. When you feel overwhelmed and stressed, it can be hard to help your child feel balanced. The Relaxation & Stress Reduction Workbook for Kids, written by two child therapists, offers more than fifty activities you can do together as a family to help you and your child replace stressful and anxious feelings with feelings of optimism, confidence, and joy. You'll learn proven relaxation techniques, including deep breathing, guided imagery, mindfulness, and yoga, and then receive guidance for teaching them to your child. Your child will also discover how taking time to do art and creative projects can create a sense of fulfillment and calm. By completing just one ten-minute activity from this workbook each day, you'll make relaxation a family habit that will stay with both you and your child for a lifetime. ...Show more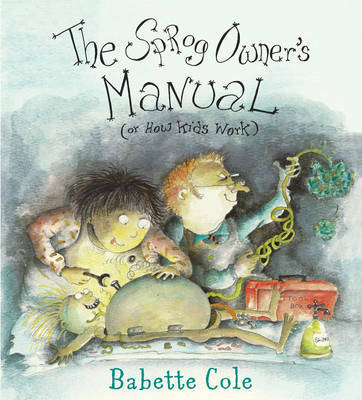 $19.00
NZD
$19.99
(4% off)
Category: Health & Personal Safety
This book contains everything you need to know about sprogs and, most importantly, how to tell the difference between a good sprog and a bad one.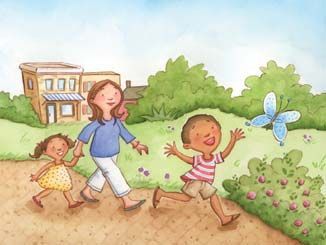 $35.00
NZD
Category: Health & Personal Safety
A helpful and sensitive resource that empowers children to make smart choices about personal safety.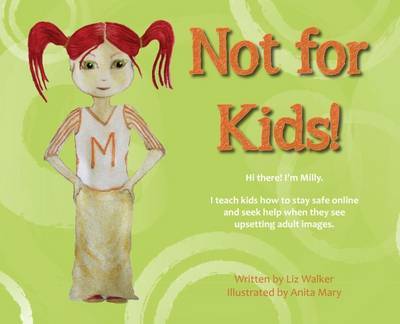 $25.00
NZD
Category: Sexuality & Health
Milly loves to explore and learn. One day while using her friend's phone, she sees images that make her feel sick. Milly was lucky to have a safe adult to help her through this experience and she now teaches kids that some adult behaviours can be harmful for kids to see. Milly lets kids know that comin g across these images is not their fault and she reminds them to always seek help from an adult if they see things that are not meant for kids eyes. Not for kids! was written to inspire and facilitate educated and healthy conversation regarding sexual imagery. The goal – to empower children to take charge of troubling images, reach out and speak to a trusted adult, and to enable young people to listen to their inner voice that helps keep their heart in a happier place. ...Show more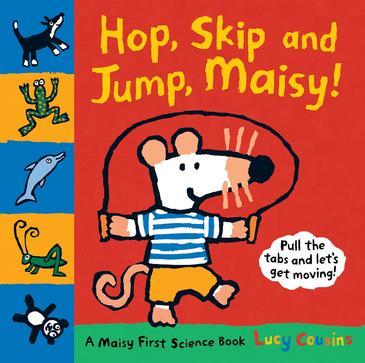 $23.00
NZD
Category: Picture Books | Series: A Maisy First Science Book
Get kids moving with Maisy! Just pull the tabs, and your favorite mouse will show off fun actions that children will want to imitate. Maisy is full of energy, just like the toddlers and preschoolers who love her. With this interactive picture book, children are invited to channel that get-up-and go into stretching, jumping, running, playing ball, jumping rope, somersaulting, and lots more. Like Maisy, of course, they'll want to take time for a nutritious snack -and hunker down for a good night's sleep when all that activity is done. ...Show more
$30.00
NZD
Category: ADD & ADHD
All Dogs Have ADHD takes an inspiring and affectionate look at Attention Deficit Hyperactivity Disorder (ADHD), using images and ideas from the canine world to explore a variety of traits that will be instantly recognisable to those who are familiar with ADHD. Following the style of the award-winning A ll Cats Have Asperger Syndrome, charming colour photographs of dogs bring to life familiar ADHD characteristics such as being restless and excitable, getting easily distracted, and acting on impulse. This delightful book combines humour with understanding to reflect the difficulties and joys of raising a child with ADHD and celebrates what it means to be considered different'. This absorbing and enjoyable book takes a refreshing approach to understanding ADHD. ...Show more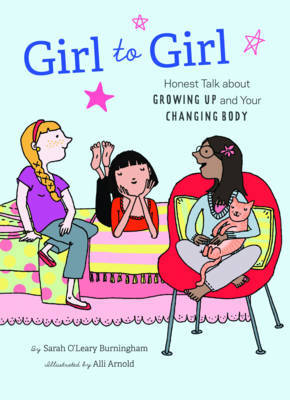 $25.00
NZD
Category: Health & Personal Safety
Being a girl isn't always eas, and growing up is far from a walk in the park. But this time of transition is particularly confusing without a confidante to help: meet Sarah O'Leary Burningham, a real-life big sister here to coach pre-teens through all of life's big moments, from first bras to first peri ods. Filled with letters and testimonials from real girls, as well as confidence-boosting advice and myth-busting sidebars giving the real scoop, this fun, accessible and highly-visual book is a must-have for every girl navigating her way through the pre-teen years. ...Show more
$23.00
NZD
Category: Sex Education | Series: Children's safety series & abuse prevention
This classic book on personal safety teaches young children between the ages of 2 and 8 years how to resist uncomfortable touch. The drawings are simple and expressive so that even the youngest reader can comprehend them. The text is simple and clear; positive, not scary. Preschool children can learn s afe boundaries, how to distinguish between "good" and "bad" touches, and how to respond appropriately to unwanted touches. This is a powerful book for enhancing self-esteem. Parenting Press's bestseller! ...Show more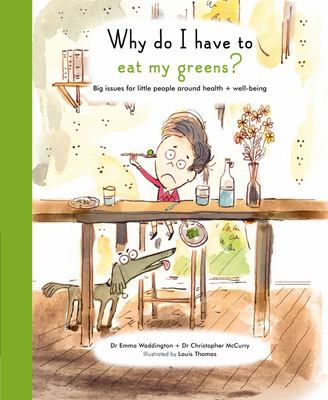 $23.00
NZD
Category: Health & Personal Safety | Series: Life and Soul
Learn how to: * Actively develop a child's sense of health and wellbeing * Understand a child's tantrums * Engage a child's cooperation through simple reasoning * Resolve conflicts calmly This revolutionary series, written by two child psychologists, provides the perfect platform to explore a broad rang e of family issues and questions that children have as they grow up and try to make sense of the world around them. Each illustrated spread poses important, commonly-asked questions around health care and well-being, such as "Why do I have to eat my greens?", "Why do I have to bathe at night?" and "Why can't I sleep with you?", which help little ones to discuss their feelings. Includes explanations and advice for parents and carers throughout. ...Show more
$35.00
NZD
Category: Health & Personal Safety | Series: The\Safe Child, Happy Parent Ser.
As a child, there are constantly people trying to pick you up, hug you, or tickle you. Sometimes, though, children fall victims to people who try to touch them inappropriately. But how do you tell someone, most likely an adult, that you don't want to be touched? Or, if it has already happened, how do yo u tell an adult you trust about what happened? You're only a child, and they're the adults. Why would they believe you?   My Body Belongs to Me from My Head to My Toes is an educational tool to help instill confidence in children when it comes to their bodies. The narrative of the story is led by a girl named Clara, who encourages kids to say "no" if they are uncomfortable with physical contact. The narrator gives readers tips about what they can say or do to avoid unwanted physical contact, or how to tell the right people in the event it has already occurred. My Body Belongs to Me from My Head to My Toes is an invaluable resource that gives children a voice in uncomfortable situations. ...Show more