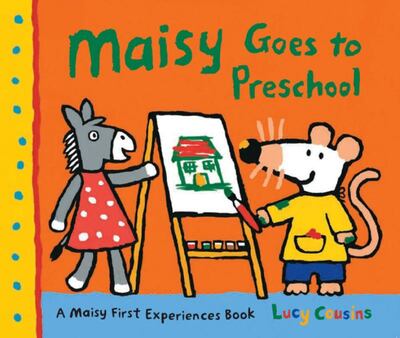 $12.00
NZD
Category: Starting School | Series: Maisy
In a bright, full-size storybook full of familiar scenes, this child-friendly look at a day in the life of a preschooler is one that both newcomers and seasoned pros will be happy to share.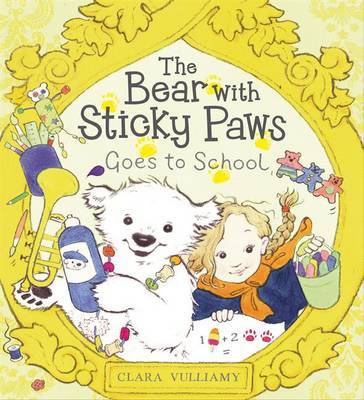 $20.00
NZD
Category: Starting School
When Pearl and the bear go to bear school, it's time for more messy fun, with sticky paws everywhere. Inside the book there is a reward chart and paw stickers.
$18.00
NZD
Category: Starting School | Series: Spot - Original Lift the Flap
Spot Goes to School is a classic Spot book by Eric Hill Spot's first day at school turns out to be an exciting adventure as he and his friends take their first steps into the world of learning. This book is the perfect tool for parents readying themselves and their children for the concept of school, an d all the fun that can be had there. Young children can learn along with everyone's favourite puppy, Spot, and his friends. This new, bigger, edition, really brings this classic Spot story to life. Eric Hill was born in North London in 1927 and, apart from a brief period of evacuation, lived there for many years. His career as an artist began when he was employed as a messenger in an art studio and was encouraged to draw. Eric's son was born in 1976 and he began to write stories about a puppy to read to him at bedtime, and so Spot was born. Don't miss any of the other Spot lift-the-flap classics: Where's Spot?; Spot's First Walk; Spot's Birthday Party; Spot's First Christmas; Spot Goes to School; Spot Goes on Holiday; Spot Goes to the Circus; Spot Goes to the Farm; Spot's First Easter; Spot's Baby Sister; Spot Stays Overnight; Spot Goes to the Park; Spot Goes to a Party; Spot Bakes a Cake; Spot Visits his Grandparents; Spot Can Count; Who's There, Spot?; and Spot Says Goodnight. ...Show more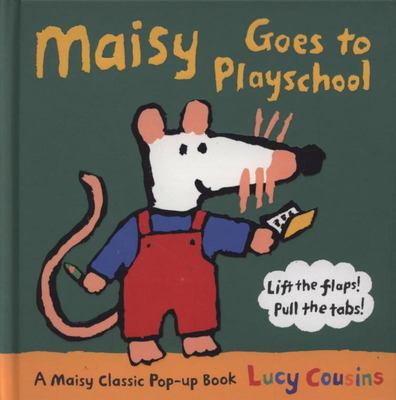 $20.00
NZD
Category: Board Books | Series: Maisy
Join in with Maisy's activities at playschool. This title lets you help her paint a picture, play in the Wendy house, write a story, dress up as a pirate, do some sums, dance like a ballerina, feed the fish, and put on her hat and coat to go home.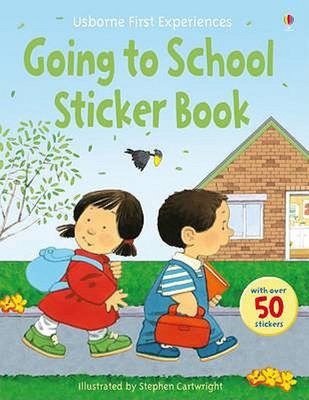 $10.00
NZD
Category: Starting School | Series: First Experiences Ser.
This is a colourful and fun new take on a timeless series designed to introduce young children to unfamiliar situations in an amusing and friendly way. Stickers can be used throughout the stories to replace key words and help young children build their vocabulary. Each title features Stephen Cartwright' s delightful illustrations, providing lots to look at and talk about. It is an ideal starting point for young children and adults to discuss first experiences. It includes over 50 stickers and "I found the duck!" reward stickers. ...Show more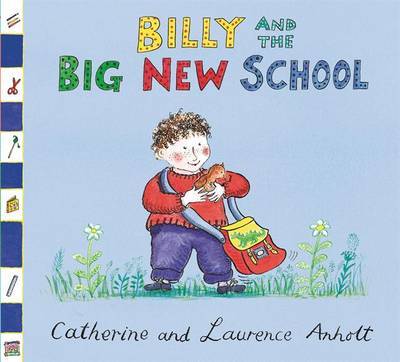 $19.00
NZD
$20.00
(5% off)
Category: Starting School | Series: Anholt Family Favourites
Billy is not at all sure about starting big school. In fact, he wishes he could stay at home with his mum. But with some gentle encouragement and the help of a new friend, Billy soon discovers that big school can be a lot of fun! Young children and adults alike will enjoy sharing and talking about this much-loved classic picture book, with its delightful and amusing insight into the joys and trepidations of starting school. ...Show more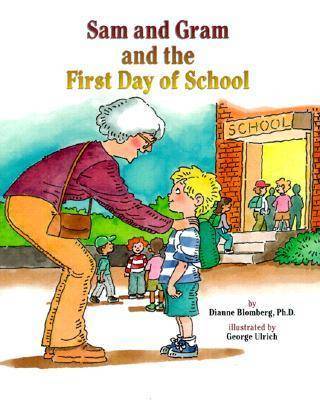 $33.00
NZD
Category: Starting School
Sam is used to spending his days with his grandmother while his parents are at work, but now he's old enough to go to school. As the first important day begins, Sam misses Gram in spite of her reassurances, and he's a little scared of this big, unfamiliar place. Soon, though, as he gets to know his clas sroom, makes a friend, and discovers the many fun and exciting activities that await him, he realizes that he's not so scared and lonely after all. Children will recognize their own fears and will laugh with Sam as he enjoys the new friends and adventures he finds on his first day of school. Sam and Gram and the First Day of School includes a special section for parents that will help them prepare their child to greet this milestone with enthusiasm and confidence. Ages 4 - 6 years ...Show more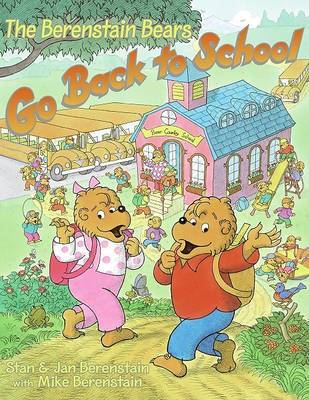 $16.00
NZD
Category: Starting School | Series: Berenstain Bears
On the first day of the school year, Brother and Sister Bear are nervous and excited. But with tons of new stuff to learn and explore, by the closing bell they can hardly wait for day two! There's something for everyone in this quintessential back-to-school book from Stan, Jan, and Mike Berenstain.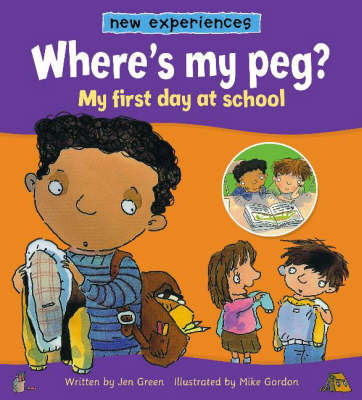 $20.00
NZD
Category: Starting School | Series: New Experiences S.
One of a series for young children that explores what it is like to go through a number of significant new experiences, this sensitive and entertaining book thoughtfully helps children to understand their feelings about starting school. Written from a child's point of view, it shows what to expect when starting school and how to understand the feelings that it often arouses. The humourous illustrations not only enable the reader to relate the book to their everyday life but also stimulate discussion about the experience. Notes for parents, carers and teachers help adults use the book most effectively with their children and include ideas for using it in literacy classes. Mike Gordon is a highly successful illustrator whose work for Wayland has established a respected information book brand. ...Show more
$20.00
NZD
Category: Starting School | Series: Charlie and Lola
A classic Charlie and Lola picture book about starting school worries, from Children's Laureate Lauren Child. Charlie's little sister Lola is nearly big enough to go to school. But Lola is not so sure... Lola says, "I am absolutely not BIG. I am still really quite small. I probably do not have time to go to school. I am too extremely busy doing important things at home." This classic first-day-at-school tale addresses children's fears with warmth, humour, and a lot of fun. As seen on CBeebies! 'No first-timer should start school without this book' - The Sunday Times ...Show more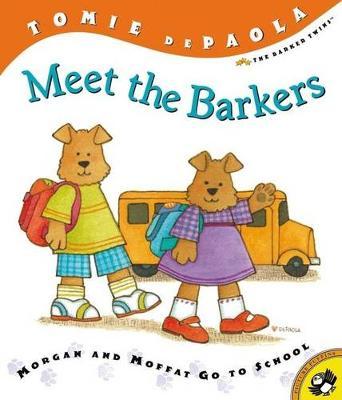 $17.00
NZD
Category: Starting School
Morgie and Moffie can't wait to start school! They buy backpacks and pencil boxes, and off they go. Moffie, who knows the answers to all of the teacher's questions, gets a lot of gold stars. And Morgie, who likes sharing his dinosaur book, makes two new friends. But by the end of the week Morgie and Mof fie help each other to understand that it's important to both get gold stars and make new friends. And they agree that they love school! ...Show more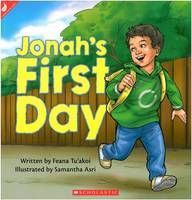 $19.50
NZD
Category: Starting School
Jonah is so excited to be starting kindergarten ...but when he finally gets there and looks in the window, he notices that everybody else seems to know each other - and he knows nobody. He pleads with his mother to take him home again. Next day, Grandpa takes Jonah for a walk ...and lo and behold they e nd up at the kindergarten. Jonah doesn't want to go in, but Grandpa asks the teacher if he (Grandpa) can have a go in the sandpit! A fun time ensues, and by the end of the session, Jonah has made a friend. ...Show more