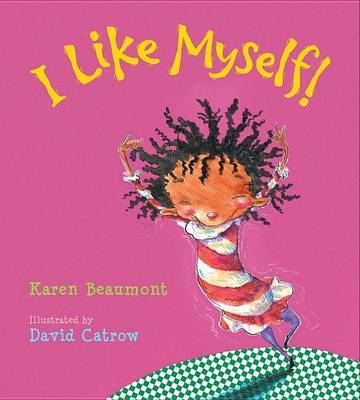 $25.00
NZD
Category: Self-Esteem & Fitting In
High on energy and imagination, this ode to self-esteem encourages kids to appreciate everything about themselves inside and out. Messy hair? Beaver breath? So what! Here's a little girl who knows what really matters. At once silly and serious, Karen Beaumont's joyous rhyming text and David Catrow's wil d illustrations unite in a book that is sassy, soulful. . .and straight from the heart. The sturdy board book is just right for little hands." ...Show more
$22.00
NZD
Category: Children's Books | Series: Classic Board Books
The heartwarming true story of two penguins who create a nontraditional family is now available in a sturdy board book edition. At the penguin house at the Central Park Zoo, two penguins named Roy and Silo were a little bit different from the others. But their desire for a family was the same. And with the help of a kindly zookeeper, Roy and Silo got the chance to welcome a baby penguin of their very own. In time for the tenth anniversary of And Tango Makes Three, this Classic Board Book edition is the perfect size for small hands. ...Show more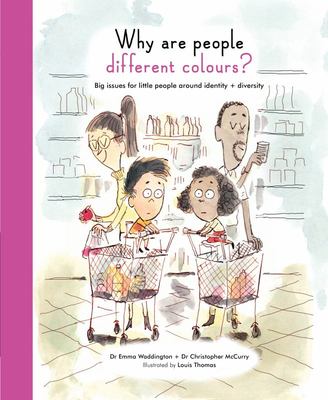 $22.00
NZD
Category: Self-Esteem & Fitting In | Series: Life and Soul
This revolutionary book poses important, commonly-asked questions around diversity and cultural identity, such as "Why are people different colours?". The book helps children to discuss their feelings and understand others as they become aware of people of different ages, cultures and appearance. Inclu des explanations and advice for parents and carers throughout. ...Show more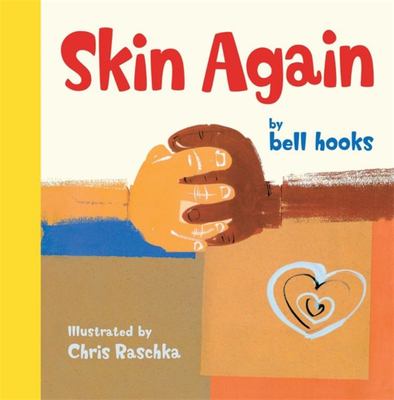 Skin Again
by Bell Hooks; Chris Raschka (Illustrator)
$35.00
NZD
Category: Self-Esteem & Fitting In
Celebrating all that makes each person unique and different, this award-winning book, with its myriad of faces, offers new ways to talk about race and identity and introduces a strong message of loving oneself and others sure to appeal to parents of the youngest readers. Full color.
$25.00
NZD
Category: Self-Esteem & Fitting In
It's okay to need some help.It's okay to be a different color.It's okay to talk about your feelings.   From the bestselling author Todd Parr comes a reassuring book about being who you are.   Told with Todd Parr's signature wit and wisdom, It's Okay to Be Different cleverly delivers the important m essages of acceptance, understanding, and confidence in an accessible, child-friendly format. The book features the bold, bright colors and silly scenes that made Todd a premiere voice for emotional discussions in children's literature. Targeted to young children first beginning to read, this book will inspire kids to celebrate their individuality through acceptance of others and self-confidence--and it's never to early to develop a healthy self-esteem.   It's Okay to be Different is designed to encourage early literacy, enhance emotional development, celebrate multiculturalism and diversity, and promote character growth.   ...Show more
$19.00
NZD
Category: Picture Books
Bouquets of babies sweet to hold:cocoa-brown, cinnamon, and honey gold.Ginger-coloured babies, peaches and cream, toosplendid skin for me, splendid skin for you! A delightfully rhythmical read-aloud text is paired with bright, bustling art from the award-winning Lauren Tobia, illustrator of Anna Hibisc us, in this joyful exploration of the new skin of babyhood. A wonderful gift book for new mums and toddlers, all children can see themselves, and open their eyes to the world around them, in this sweet, scrumptious celebration of skin in all its many, many, wonderful forms. ...Show more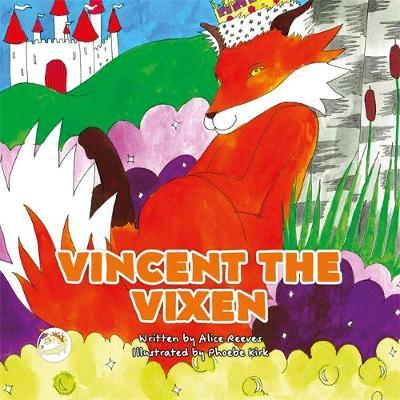 $28.00
NZD
Category: Picture Books | Series: Truth and Tails Children's Bks.
'Beautifully illustrated and a simple introduction to the complex topic of gender, gender identity and gender expression.' - Fox Fisher, film-maker, artist, and trans campaigner Vincent is a fox who loves to play dress-up with their brothers and sisters, but when they always choose to dress up as femal e characters, Vincent's siblings begin to wonder why. Vincent knows they are actually a girl more than anything else, and with the support of friends and family they transition to living as their true self. This is the fun and sensitive story of one fox's journey to realise their gender identity and the importance of being who you are. Part of the Truth & Tails series, which aims to eliminate prejudices and encourage acceptance in young children aged 4-8, this story of growing up transgender is accompanied by hand-drawn, watercolour illustrations. ...Show more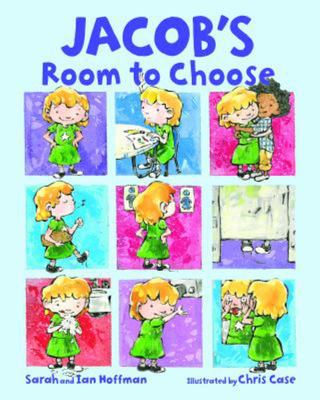 Jacob's Room to Choose
by Ian Hoffman; Sarah Hoffman; Chris Case (Illustrator)
$35.00
NZD
Category: Children's Books
The beloved lead character from Jacob's New Dress is back in an encouraging story about gender expression. When Jacob goes to the boys' bathroom he is chased out because the boys think he looks like a girl because of the way he is dressed. His classmate, Sophie, has a similar experience when she tries t o go to the girls' bathroom. When their teacher finds out what happened, Jacob and Sophie, with the support of administration, lead change at their school as everyone discovers the many forms of gender expression and how to treat each other with respect. ...Show more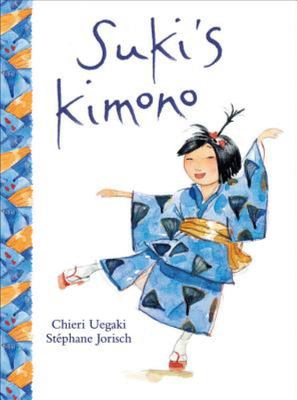 Suki's Kimono
by Chieri Uegaki; Stéphane Jorisch (Illustrator)
$20.00
NZD
Category: Feminist
Suki is determined to wear her new kimono to school.

$15.00
NZD
Category: Self-Esteem & Fitting In
Children having ADHD-attention-deficit disorder - are sometimes mistakenly perceived as unruly, or as incapable of following instructions. Here is a story about how one child overcomes this problem with help from the family doctor, his parents, and his teacher. Titles in Barron's "Live and Learn" series are sensitively written picture storybooks that take a child's point of view-especially in regard to kids who need encouragement in the face of an emotional or a physical difficulty. Following each story are four pages of suggested activities that relate to its theme, followed by a two-page section that offers advice to parents. ...Show more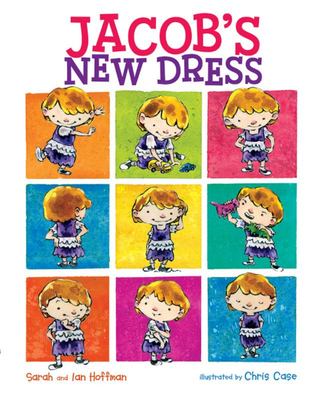 $33.00
NZD
Category: Self-Esteem & Fitting In
Jacob loves playing dress-up, when he can be anything he wants to be. Some kids at school say he can't wear "girl" clothes, but Jacob wants to wear a dress to school. Can he convince his parents to let him wear what he wants? This heartwarming story speaks to the unique challenges faced by boys who don' t identify with traditional gender roles. ...Show more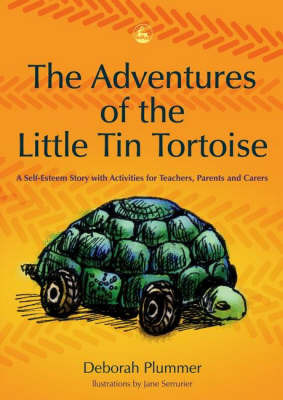 $48.00
NZD
Category: Self-Esteem & Fitting In
The Adventures of the Little Tin Tortoise is a practical, interactive storybook for building and maintaining self-esteem in children aged seven to nine. Using the tradition of oral story-telling, Deborah Plummer encourages children to consider the self-esteem issues encountered by a little tin tortoise on a journey to discover who he really is. The various obstacles and helpers he encounters along the way include worries, bullying, making decisions, and friendship and children, will gain age-appropriate insights from the story depending on their needs and level of understanding. Activity sheets and expansion topics also prompt children to explore the seven key elements of healthy self-esteem - self-knowledge, self and others, self-acceptance, self-reliance, self-expression, self-confidence and self-awareness - through active participation and discussion in pairs or groups. Teachers, parents, carers and all who support children in the development of healthy self-esteem will find this an essential resource. ...Show more