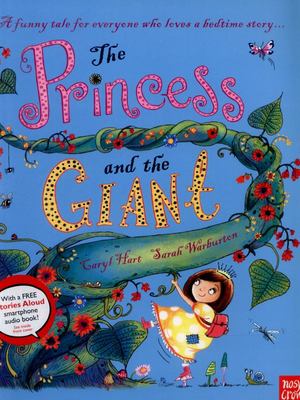 $16.00
NZD
Category: Picture Books
Princess Sophie is exhausted, and it's all because that grumpy old giant up on the beanstalk can't sleep. His stomps and stamps keep everyone awake. But as the resourceful Princess Sophie reads her favorite book of fairy tales, she wonders if she might just have the answer. She bravely climbs the beanst alk carrying a tasty bowl of porridge, a cuddly teddy bear, and cozy blanket to help soothe the giant. But nothing works until finally Sophie hits upon the perfect thing -- a bedtime story! Everyone lives (and sleeps) happily ever after, but when Sophie then teaches the giant how to read himself, it is the most perfect ending of all. ...Show more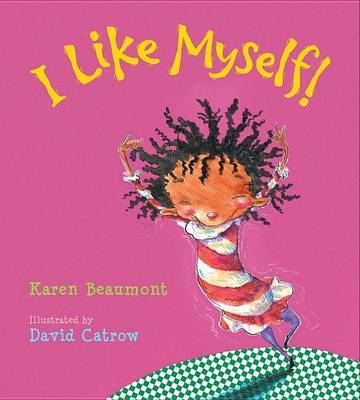 $25.00
NZD
Category: Self-Esteem & Fitting In
High on energy and imagination, this ode to self-esteem encourages kids to appreciate everything about themselves inside and out. Messy hair? Beaver breath? So what! Here's a little girl who knows what really matters. At once silly and serious, Karen Beaumont's joyous rhyming text and David Catrow's wil d illustrations unite in a book that is sassy, soulful. . .and straight from the heart. The sturdy board book is just right for little hands." ...Show more
$23.00
NZD
Category: Non Fiction | Series: Little People, Big Dreams
New in the critically acclaimed Little People, BIG DREAMS series, discover the life of Dolly Parton, the singer-songwriter and businesswoman. Little Dolly grew up in Tennessee in a family "as poor as dirt." She started performing at an early age, singing on local radio and television. After graduating high school, she moved to Nashville to pursue her singing dreams. Her managers wanted her to sing pop, but she followed her heart to sing and write country songs. Her heart was right--Dolly became a musical superstar, but she never forgot where she came from. She now uses her wealth to give back to people, children, and animals in need. This moving book features stylish and quirky illustrations and extra facts at the back, including a biographical timeline with historical photos and a detailed profile of the singer's life. ...Show more
$18.00
NZD
Category: Picture Books
Once upon a time, in a tower near you, Lived a sad princess; the Princess Sue. "Some day," she sighed, "my prince will come, But I wish he'd move his royal bum." But when Princess Sue's prince finally does arrive, he's not quite what she had in mind. Find out how the feisty princess escapes the clutche s of her twit of a prince in this funny, feminist twist on the traditional princess tale. Forget about pretty dresses, fairytale weddings and grand balls, Princess Sue is all about adventure, mischief and making unusual friends. She really is the worst princess! An empowering picture book from the brilliant author Anna Kemp, with illustrations by Sara Ogilive, illustrator of The Detective Dog - perfect for fans of Fantastically Great Women Who Changed the World, Princess Smartypants,Goodnight Stories for Rebel Girls and Ada Twist, Scientist. 'Those sick of the cult of pink princesses will appreciate this quirky take on the traditional princess tale... A very funny new picture book' The Bookseller Children's Buyers Guide 'Told in verse, and wonderfully illustrated by Sara Ogilvie, this picture book is so funny it could be safely recommended for all ages' The Independent on Sunday 'Girl power is celebrated in this picture book that turns the princess role firmly on its head' Waking Brain Cells blog 'This book will remind young girls that it takes courage and determination to be oneself, even when going after one's dreams or when beginning and ending friendships' curled up with a good kid's book ...Show more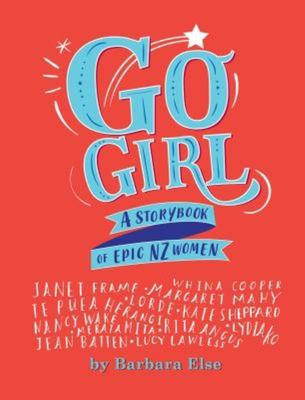 $45.00
NZD
Category: Feminism
GO GIRL is a collection of true stories about New Zealand women who have done extraordinary things. They strove for their goals. They weren't afraid to step up or speak out. They blazed a trail for others to follow. This book was written to show that YOU can join them! Just some of the amazing women who se stories you will find in this book are Dame Whina Cooper, Janet Frame, Farah Palmer, Lucy Lawless, Kate Sheppard, Nancy Wake, Sophie Pascoe, Margaret Mahy, Lydia Ko, Merata Mita, Lorde, Rita Angus, Te Puea Herangi - and many more. Their stories are accompanied by gorgeous portraits specially created for this book by a selection of New Zealand's best-known illustrators, Ali Teo, Fifi Colston, Helen Taylor, Phoebe Morris, Rebecca ter Borg, Sarah Laing, Sarah Wilkins, Sophie Watson and Vasanti Unka. This is a book that should be on the bedside table of every Kiwi girl, from age 7 to 107. ...Show more
$23.00
NZD
Category: Non Fiction | Series: Little People, Big Dreams
In this international bestseller from the critically acclaimed Little People, BIG DREAMS series, discover the life of Frida Kahlo, the world-renowned painter. When Frida was a teenager, a terrible road accident changed her life forever. Unable to walk, she began painting from her bed. Her self-portraits , which show her pain and grief, but also her passion for life and instinct for survival, have made her one of the most famous artists of the twentieth century. This moving book features stylish and quirky illustrations and extra facts at the back, including a biographical timeline with historical photos and a detailed profile of the artists's life.Little People, BIG DREAMS is a best-selling series of books and educational games that explore the lives of outstanding people, from designers and artists to scientists and activists. All of them achieved incredible things, yet each began life as a child with a dream. This empowering series offers inspiring messages to children of all ages, in a range of formats. The board books are told in simple sentences, perfect for reading aloud to babies and toddlers. The hardcover versions present expanded stories for beginning readers. Paper dolls, learning cards, matching games, and other fun learning tools provide even more ways to make the lives of these role models accessible to children. Inspire the next generation of outstanding people who will change the world with Little People, BIG DREAMS ...Show more
$27.00
NZD
Category: Feminist | Series: Important Women Ser.
This fascinating book introduces readers to the life and work of Ruth Bader Ginsberg, including her famous decisions as a justice on the Supreme Court. Historic images, "Did You Know?" sidebars, and a "Topic Spotlight" special feature provide added interest and context.
$18.00
NZD
Category: Picture Books
"Originally published in 1986 by Hamish Hamilton Children's Books, London"--T.p. verso.
$45.00
NZD
Category: Feminism | Series: Good Night Stories for Rebel Girls
The beloved New York Times bestsellers and Kickstarter crowdfunding sensations are available on audio for the first time, read by a star-studded fierce female cast including Alicia Keys, Ashley Judd, Danai Gurira, Esperanza Spalding, Janeane Garofalo, Mozhan Marn , Phillipa Soo, Rowan Blanchard, and Sam ira Wiley   Good Night Stories for Rebel Girls, Books 1-2 is packed with 200 bedtime stories about the lives of extraordinary women from the past and present, from Elizabeth I to Beyonc . Painters, scientists, dancers, chefs, astronauts, jazz singers, pharaohs, boxers, writers, political leaders...from every corner of the globe Each short biography is written in the style of a fairy tale, filling listeners with wonder and with a burning curiosity to know more about each hero.Good Night Stories for Rebel Girls, Books 1-2 will inspire young girls (and their mothers, their aunts, their cousins...) to be confident, to dream big, to cultivate their strength. Trade in princesses for presidents. Swap out Cinderella for Cleopatra tonight.Includes a PDF of two written exercises: "Write Your Story" & "Draw Your Portrait" ...Show more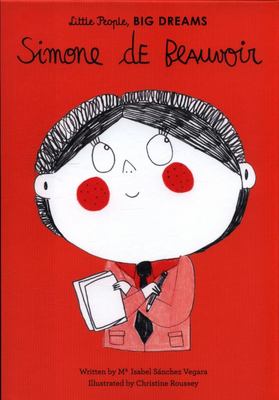 $23.00
NZD
Category: Non Fiction | Series: Little People, Big Dreams
New in the critically acclaimed Little People, BIG DREAMS series, discover the incredible life of Simone de Beauvoir, the great French philosopher and mother of feminism. When Simone de Beauvoir was a little girl, her father would proudly boast that she had the brain of a man - whatever that meant. But later, after years of studying, Simone would write a book that challenged the role of women in society, sending shock waves around the world. This moving book features stylish and quirky illustrations and extra facts at the back, including a biographical timeline with historical photos and a detailed profile of the philosopher's life. Little People, BIG DREAMS is a bestselling series of books and educational games that explore the lives of outstanding people, from designers and artists to scientists and activists. All of them achieved incredible things, yet each began life as a child with a dream.   This empowering series offers inspiring messages to children of all ages, in a range of formats. The board books are told in simple sentences, perfect for reading aloud to babies and toddlers. The hardcover versions present expanded stories for beginning readers. Paper dolls, learning cards, matching games and other fun learning tools provide even more ways to make the lives of these role models accessible to children.   Inspire the next generation of outstanding people who will change the world with Little People, BIG DREAMS! ...Show more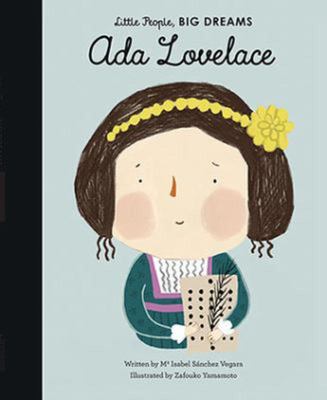 $23.00
NZD
Category: Non Fiction | Series: Little People, Big Dreams
Meet Ada Lovelace, the British mathematician and daughter of poet Lord Byron. Part of the beloved Little People, BIG DREAMS series, this inspiring and informative little biography follows the colourful life of Lord Byron's daughter, from her early love of logic, to her plans for the world's first comput er program. As a child, Ada had a big imagination and a talent for mathematics. She grew up in a noble household in England, where she dedicated herself to studying. Her work with the famous inventor, Charles Babbage, on a very early kind of computer made her the world's first computer programmer. This moving book features stylish and quirky illustrations and extra facts at the back, including a biographical timeline with historical images and a detailed profile of the mathematician's life. Little People, BIG DREAMS is a bestselling series of books and educational games that explore the lives of outstanding people, from designers and artists to scientists and activists. All of them achieved incredible things, yet each began life as a child with a dream.   This empowering series offers inspiring messages to children of all ages, in a range of formats. The board books are told in simple sentences, perfect for reading aloud to babies and toddlers. The hardback versions present expanded stories for beginning readers. Boxed gift sets allow you to collect a selection of the books by theme. Paper dolls, learning cards, matching games and other fun learning tools provide even more ways to make the lives of these role models accessible to children. Inspire the next generation of outstanding people who will change the world with Little People, BIG DREAMS! ...Show more
$23.00
NZD
Category: Non Fiction | Series: Little People, Big Dreams
In this international bestseller from the critically acclaimed Little People, BIG DREAMS series, discover the incredible life of Maya Angelou, the powerful speaker, writer, and civil rights activist. Maya Angelou spent much of her childhood in Stamps, Arkansas. After a traumatic event at age eight, she stopped speaking for five years. However, Maya rediscovered her voice through wonderful books, and went on to become one of the world's most beloved writers and speakers. This moving book features stylish and quirky illustrations and extra facts at the back, including a biographical timeline with historical photos and a detailed profile of Maya Angelou's life.Little People, BIG DREAMS is a best-selling series of books and educational games that explore the lives of outstanding people, from designers and artists to scientists and activists. All of them achieved incredible things, yet each began life as a child with a dream. This empowering series offers inspiring messages to children of all ages, in a range of formats. The board books are told in simple sentences, perfect for reading aloud to babies and toddlers. The hardcover versions present expanded stories for beginning readers. Paper dolls, learning cards, matching games, and other fun learning tools provide even more ways to make the lives of these role models accessible to children. Inspire the next generation of outstanding people who will change the world with Little People, BIG DREAMS ...Show more