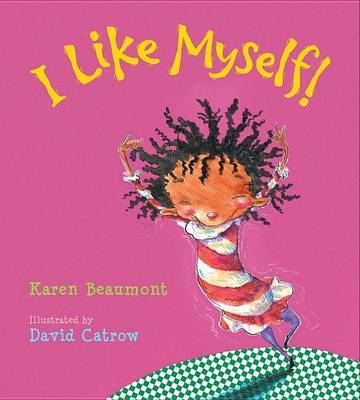 $25.00
NZD
Category: Self-Esteem & Fitting In
High on energy and imagination, this ode to self-esteem encourages kids to appreciate everything about themselves inside and out. Messy hair? Beaver breath? So what! Here's a little girl who knows what really matters. At once silly and serious, Karen Beaumont's joyous rhyming text and David Catrow's wil d illustrations unite in a book that is sassy, soulful. . .and straight from the heart. The sturdy board book is just right for little hands." ...Show more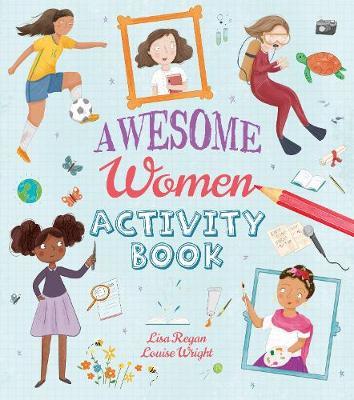 $15.00
NZD
Category: Feminist
This wonderful activity book will inspire young readers everywhere! Discover the world's most extraordinary women through a host of brilliant practical ways, including brain-teasing puzzles, quizzes, spot-the-difference, art projects, and even sign language learning! All these activities are themed arou nd the incredible achievements of women across history, from fields as diverse as science, art, sport and activism. These include: * J.K. Rowling * Venus Williams * Anne Frank * Malala Yousafzai * And more Featuring charming, full-colour illustrations, these amazingly fun activities will not only teach children about inspiring women but also improve their problem-solving skills, general knowledge and artistic ability - starting them off on their journey to becoming great achievers themselves. It's the perfect title for kids with big dreams, aged 8+. ...Show more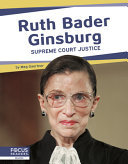 $27.00
NZD
Category: Feminist | Series: Important Women Ser.
This fascinating book introduces readers to the life and work of Ruth Bader Ginsberg, including her famous decisions as a justice on the Supreme Court. Historic images, "Did You Know?" sidebars, and a "Topic Spotlight" special feature provide added interest and context.
$45.00
NZD
Category: Feminism | Series: Good Night Stories for Rebel Girls
The beloved New York Times bestsellers and Kickstarter crowdfunding sensations are available on audio for the first time, read by a star-studded fierce female cast including Alicia Keys, Ashley Judd, Danai Gurira, Esperanza Spalding, Janeane Garofalo, Mozhan Marn , Phillipa Soo, Rowan Blanchard, and Sam ira Wiley   Good Night Stories for Rebel Girls, Books 1-2 is packed with 200 bedtime stories about the lives of extraordinary women from the past and present, from Elizabeth I to Beyonc . Painters, scientists, dancers, chefs, astronauts, jazz singers, pharaohs, boxers, writers, political leaders...from every corner of the globe Each short biography is written in the style of a fairy tale, filling listeners with wonder and with a burning curiosity to know more about each hero.Good Night Stories for Rebel Girls, Books 1-2 will inspire young girls (and their mothers, their aunts, their cousins...) to be confident, to dream big, to cultivate their strength. Trade in princesses for presidents. Swap out Cinderella for Cleopatra tonight.Includes a PDF of two written exercises: "Write Your Story" & "Draw Your Portrait" ...Show more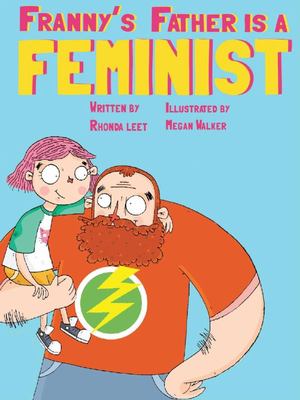 $33.00
NZD
Category: Feminist
Franny's father knows that girls can do anything boys can do, and raises Franny to believe that she deserves all the same rights, freedoms, and opportunities to fulfill her dreams. Through sweet, straightforward prose, this book portrays the loving bond between a young girl and her father. Full color. ...Show more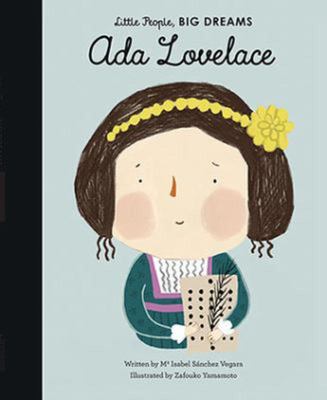 $23.00
NZD
Category: Non Fiction | Series: Little People, Big Dreams
Meet Ada Lovelace, the British mathematician and daughter of poet Lord Byron. Part of the beloved Little People, BIG DREAMS series, this inspiring and informative little biography follows the colourful life of Lord Byron's daughter, from her early love of logic, to her plans for the world's first comput er program. As a child, Ada had a big imagination and a talent for mathematics. She grew up in a noble household in England, where she dedicated herself to studying. Her work with the famous inventor, Charles Babbage, on a very early kind of computer made her the world's first computer programmer. This moving book features stylish and quirky illustrations and extra facts at the back, including a biographical timeline with historical images and a detailed profile of the mathematician's life. Little People, BIG DREAMS is a bestselling series of books and educational games that explore the lives of outstanding people, from designers and artists to scientists and activists. All of them achieved incredible things, yet each began life as a child with a dream.   This empowering series offers inspiring messages to children of all ages, in a range of formats. The board books are told in simple sentences, perfect for reading aloud to babies and toddlers. The hardback versions present expanded stories for beginning readers. Boxed gift sets allow you to collect a selection of the books by theme. Paper dolls, learning cards, matching games and other fun learning tools provide even more ways to make the lives of these role models accessible to children. Inspire the next generation of outstanding people who will change the world with Little People, BIG DREAMS! ...Show more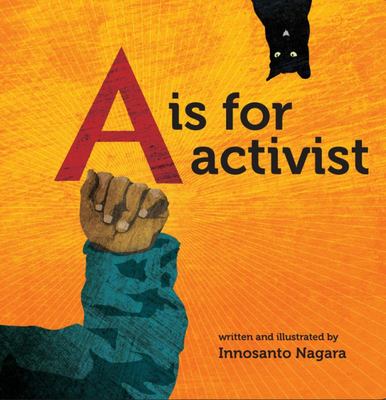 $29.00
NZD
Category: Feminist
A is for Activist is an ABC board book written and illustrated for the next generation of progressives: families who want their kids to grow up in a space that is unapologetic about activism, environmental justice, civil rights, LGBTQ rights, and everything else that activists believe in and fight for.  The alliteration, rhyming, and vibrant illustrations make the book exciting for children, while the issues it brings up resonate with their parents' values of community, equality, and justice. This engaging little book carries huge messages as it inspires hope for the future, and calls children to action while teaching them a love for books. ...Show more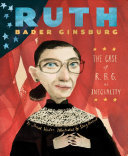 $30.00
NZD
Category: Picture Books
To become the first female Jewish Supreme Court Justice, the unsinkable Ruth Bader Ginsburg had to overcome countless injustices. Growing up in Brooklyn in the 1930s and '40s, Ginsburg was discouraged from working by her father, who thought a woman's place was in the home. Regardless, she went to Cornel l University, where men outnumbered women four to one. There, she met her husband, Martin Ginsburg, and found her calling as a lawyer. Despite discrimination against Jews, females, and working mothers, Ginsburg went on to become Columbia Law School's first tenured female professor, a judge for the US Court of Appeals, and finally, a Supreme Court Justice.   Structured as a court case in which the reader is presented with evidence of the injustice that Ginsburg faced, Ruth Bader Ginsburg is the true story of how one of America's most "notorious" women bravely persevered to become the remarkable symbol of justice she is today.   ...Show more
Madam C. J. Walker Builds a Business
by Rebel Girls; Jestine Ware (Editor); Salini Perera (Illustrator); Giulia Flamini (Designed by)
$12.00
NZD
$25.00
(52% off)
Category: Feminist | Series: Rebel Girls Chapter Bks.
From the world of Good Night Stories for Rebel Girls comes a story based on the life of Madam C.J. Walker, America's first female self-made millionaire.Sarah is the first person in her family who wasn't born into slavery in Delta, Louisiana. But being free doesn't mean that Sarah doesn't have to work. S he cooks, she cleans, she picks cotton, she does laundry, and she babysits. And when she works, she wraps up her hair.One day, Sarah's hair starts to fall out! It's itchy, crunchy, patchy, and won't grow. Instead of giving up, Sarah searches for the right products. And then she invents something better than any shampoo or hair oil she's used before. Her hair grows and grows! That's when she decides to rebrand herself as "Madam C. J. Walker," and begins her business empire.Madam C. J. Walker Builds a Business is the story of a leader in the hair care industry, but it's also an inspiring tale about the importance of empowering women to become economically independent.This historical fiction chapter book includes additional text on Madam C. J. Walker's lasting legacy, as well as educational activities designed to encourage entrepreneurship. ...Show more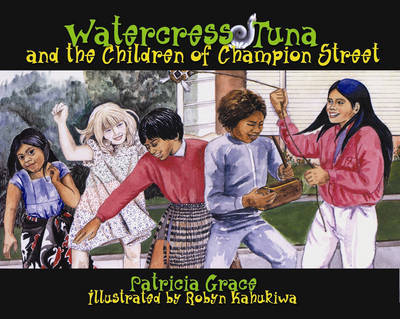 $20.00
NZD
Category: Picture Books
This classic Kiwi treasure is the story of a tuna (or eel, in English) who leaves his creek and visits the children of Champion Street. As he visits each one, they pull something out of his mouth: Kelehia gets a kie, Karen gets some shoes, Hirini gets a piu piu, Tuaine gets a pate, Roimata gets a poi, K ava gets a hau, Nga gets a pareu, Losa gets an ula, Jason gets a paper streamer and Fa'afetai gets an ailao afi. The children all go out on to the street and dance day and night. Watercress Tuna is a fun celebration of dancing and music, and is beautifully illustrated by Robyn Kahukiwa. First published 1984. ...Show more
$18.00
NZD
Category: Picture Books
Once upon a time, in a tower near you, Lived a sad princess; the Princess Sue. "Some day," she sighed, "my prince will come, But I wish he'd move his royal bum." But when Princess Sue's prince finally does arrive, he's not quite what she had in mind. Find out how the feisty princess escapes the clutche s of her twit of a prince in this funny, feminist twist on the traditional princess tale. Forget about pretty dresses, fairytale weddings and grand balls, Princess Sue is all about adventure, mischief and making unusual friends. She really is the worst princess! An empowering picture book from the brilliant author Anna Kemp, with illustrations by Sara Ogilive, illustrator of The Detective Dog - perfect for fans of Fantastically Great Women Who Changed the World, Princess Smartypants,Goodnight Stories for Rebel Girls and Ada Twist, Scientist. 'Those sick of the cult of pink princesses will appreciate this quirky take on the traditional princess tale... A very funny new picture book' The Bookseller Children's Buyers Guide 'Told in verse, and wonderfully illustrated by Sara Ogilvie, this picture book is so funny it could be safely recommended for all ages' The Independent on Sunday 'Girl power is celebrated in this picture book that turns the princess role firmly on its head' Waking Brain Cells blog 'This book will remind young girls that it takes courage and determination to be oneself, even when going after one's dreams or when beginning and ending friendships' curled up with a good kid's book ...Show more

$20.00
NZD
Category: Feminist
Who needs a Prince Charming when you're busy running the world? Do you know about the fierce and fearsome pirate who dared to challenge the Queen of England? Or the Indian daughter of a slave who became a warrior queen? And what about the Hungarian princess who became a king when she was just 11...? F rom ancient empresses and warrior queens, to fearsome pirates and modern-day monarchs, Fabulously Feisty Queens explores the lives and legacies of history's most powerful women. Made of stronger stuff than beauty and grace, discover just how bright, brave, brilliant and clever the world's female rulers have been throughout the centuries. With a foreword by historian and Chief Curator at Historic Royal Palaces, Lucy Worsley and illustrations by Pauline Reeves. ...Show more