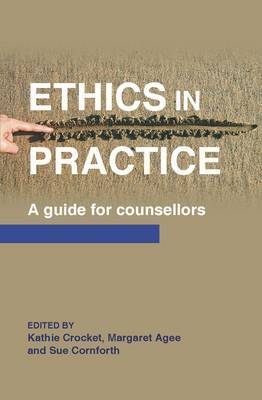 $43.00
NZD
Category: Counselling
This accessible guide locates ethical practice in the context of New Zealand's Treaty-based culture, law and legal systems, and the New Zealand Association of Counsellors' Code of Ethics. A wide range of practitioners discuss ethical dilemmas that challenge them in their daily work.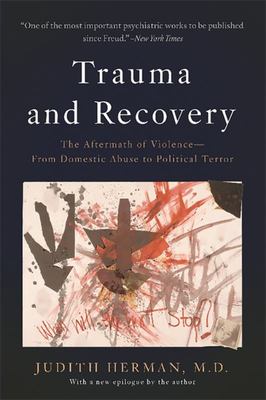 $45.00
NZD
Category: Trauma
A revised and updated edition of the groundbreaking work that changed the way we think about and treat traumatic events and trauma victims. "A stunning achievement ... a classic for our generation." --Bessel van der Kolk, M.D., author ofThe Body Keeps the Score   WhenTrauma and Recovery was first pu blished in 1992, it was hailed as a groundbreaking work. In the intervening years, it has become the basic text for understanding trauma survivors. By placing individual experience in a broader political frame, Judith Herman argues that psychological trauma can be understood only in a social context. Drawing on her own research on incest, as well as on a vast literature on combat veterans and victims of political terror, she shows surprising parallels between private horrors like child abuse and public horrors like war. A new epilogue reviews what has changed--and what has not changed--over two decades.Trauma and Recovery is essential reading for anyone who seeks to understand how we heal and are healed. ...Show more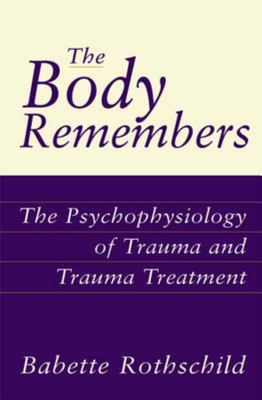 $63.00
NZD
Category: Trauma | Series: Professional Bks.
Traumatised people hold a memory of that trauma in their brains and bodies. This is the first book to link this phenomenon of somatic memory and the impact of trauma on the body. Reducing the chasm between scentific theory and clinical practice, Rothschild presents techniques for addressing the memory i n the body. ...Show more
$57.00
NZD
Category: Attachment Theory
The struggle to understand the infant-parent bond ranks as one of the great quests of modern psychology, one that touches us deeply because it holds so many clues to how we become who we are. How are our personalities formed? How do our early struggles with our parents reappear in the way we relate to o thers as adults? Why do we repeat with our own children—seemingly against our will—the very behaviors we most disliked about our parents? In Becoming Attached, psychologist and noted journalist Robert Karen offers fresh insight into some of the most fundamental and fascinating questions of emotional life. Karen begins by tracing the history of attachment theory through the controversial work of John Bowlby, a British psychoanalyst, and Mary Ainsworth, an American developmental psychologist, who together launched a revolution in child psychology. Karen tells about their personal and professional struggles, their groundbreaking discoveries, and the recent flowering of attachment theory research in universities all over the world, making it one of the century's most enduring ideas in developmental psychology. In a world of working parents and makeshift day care, the need to assess the impact of parenting styles and the bond between child and caregiver is more urgent than ever. Karen addresses such issues as: What do children need to feel that the world is a positive place and that they have value? Is day care harmful for children under one year? What experiences in infancy will enable a person to develop healthy relationships as an adult?, and he demonstrates how different approaches to mothering are associated with specific infant behaviors, such as clinginess, avoidance, or secure exploration. He shows how these patterns become ingrained and how they reveal themselves at age two, in the preschool years, in middle childhood, and in adulthood. And, with thought-provoking insights, he gives us a new understanding of how negative patterns and insecure attachment can be changed and resolved throughout a person's life. The infant is in many ways a great mystery to us. Every one of us has been one; many of us have lived with or raised them. Becoming Attached is not just a voyage of discovery in child emotional development and its pertinence to adult life but a voyage of personal discovery as well, for it is impossible to read this book without reflecting on one's own life as a child, a parent, and an intimate partner in love or marriage. ...Show more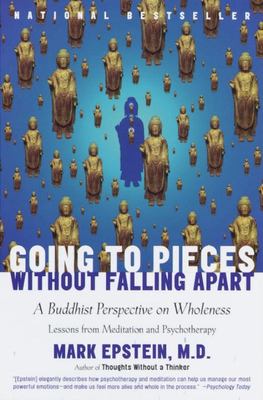 $39.00
NZD
Category: Psychotherapy
A new path to fulfillment that combines lessons from meditation and psychotherapy to offer a radical alternative to the rigid Western prescription for happiness.
$84.00
NZD
Category: Psychosynthesis | Series: Counselling in Action Series
Having sold over 15,000 copies since first publication, Psychosynthesis Counselling in Action is the definitive introduction to the principles and techniques of psychosynthesis. Pitched clearly and accessibly, it explains how the counsellor or psychotherapist can incorporate psychosynthesis into their o wn work with clients. Demonstrating the need for people to find a more positive meaning to their lives, Diana Whitmore guides the reader to 'selfhood' through the four main stages of the counselling journey. She explains the wide range of practical methods available to practitioners and how these can be tailored to different client needs. This updated Fourth Edition includes " 3 new chapters - a new case study and chapters on the application of psychosynthesis in the coaching field and work with young people " New content on positive psychology and the therapeutic relationship " Updated chapters on diagnosis and assessment and counselling process " Enhanced pedagogy and new case studies. The book is illustrated throughout with examples from practice, and includes an in-depth case study at the end. It is vital reading for those seeking an introduction to psychosynthesis, as well as practitioners of other orientations who wish to incorporate this approach into their own therapeutic work. ...Show more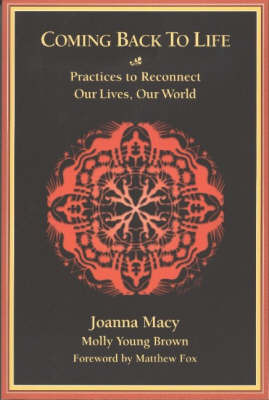 $45.00
NZD
Category: Psychosynthesis
In this book the authors offer eloquent and compelling insight into the roots of our angst, then point the way forward out of apathy to 'the work that reconnects'. An aspiring and practical guide, this much sought-after update and expansion of Joanna Macy's earlier 'Repair and Personal Empowerment in th e Nuclear Age' will be welcomed throughout the world by all those concerned with peace, spirit, eco-activism and education. ...Show more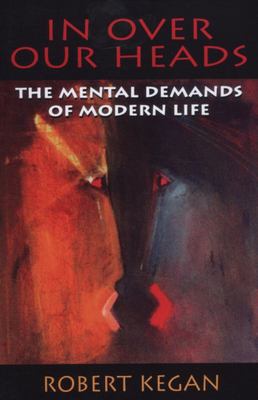 $78.00
NZD
Category: Psychosynthesis
If contemporary culture were a school, with all the tasks and expectations meted out by modern life as its curriculum, would anyone graduate? In the spirit of a sympathetic teacher, Robert Kegan guides us through this tricky curriculum, assessing the fit between its complex demands and our mental capaci ties, and showing what happens when we find ourselves, as we so often do, in over our heads. In this dazzling intellectual tour, he completely reintroduces us to the psychological landscape of our private and public lives. A decade ago in The Evolving Self, Kegan presented a dynamic view of the development of human consciousness. Here he applies this widely acclaimed theory to the mental complexity of adulthood. As parents and partners, employees and bosses, citizens and leaders, we constantly confront a bewildering array of expectations, prescriptions, claims, and demands, as well as an equally confusing assortment of expert opinions that tell us what each of these roles entails. Surveying the disparate expert "literatures," which normally take no account of each other, Kegan brings them together to reveal, for the first time, what these many demands have in common. Our frequent frustration in trying to meet these complex and often conflicting claims results, he shows us, from a mismatch between the way we ordinarily know the world and the way we are unwittingly expected to understand it. In Over Our Heads provides us entirely fresh perspectives on a number of cultural controversies--the "abstinence vs. safe sex" debate, the diversity movement, communication across genders, the meaning of postmodernism. What emerges in these pages is a theory of evolving ways of knowing that allows us to view adult development much as we view child development, as an open-ended process born of the dynamic interaction of cultural demands and emerging mental capabilities. If our culture is to be a good "school," as Kegan suggests, it must offer, along with a challenging curriculum, the guidance and support that we clearly need to master this course--a need that this lucid and richly argued book begins to meet. ...Show more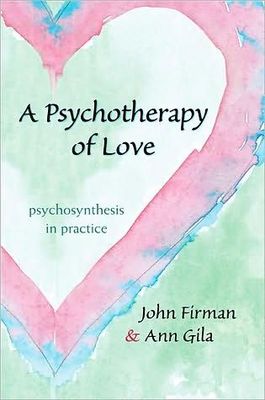 $55.00
NZD
Category: Psychosynthesis
This title illuminates the role of empathetic love in psychotherapy. This book shows what psychosynthesis looks like in the empirical practice of psychotherapy. Originally conceived by Italian psychiatrist Roberto Assagioli, psychosynthesis is one of the first Western psychologies to include theoretica lly both the psychological and spiritual dimensions of the person and to address healing and growth at both of these levels. In effect, it offers an approach to psychotherapy founded in altruistic love, a love that nurtures the innate drive within human beings to embrace and actualize the whole of who they are. Authors John Firman and Ann Gila explore how this empathic altruistic love impacts the actual therapeutic situation and what is involved for the therapist in providing this love for another. They include experientially based models and theory, case studies from both the client and therapist perspectives, and an invitation for both the professional and the layperson to the self-reflection, inner work, and commitment necessary to love and work at this depth. ...Show more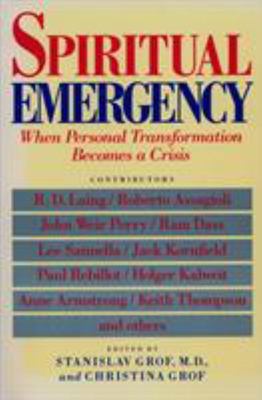 Spiritual Emergency
by Edited by Stanislav Grof and Christine Grof
$37.00
NZD
Category: Spirituality | Series: New Consciousness Reader
From Spiritual Emergency to Healing and Rebirth Increasing numbers of people involved in personal transformation are experiencing spiritual emergencies — crises when the process of growth and change becomes chaotic and overwhelming. Individuals experiencing such episodes may feel that their sense of identity is breaking down, that their old values no longer hold true, and that the very ground beneath their personal realities is radically shifting. In many cases, new realms of mystical and spiritual experience enter their lives suddenly and dramatically, resulting in fear and confusion. They may feel tremendous anxiety, have difficulty coping with their daily lives, jobs, and relationships, and may even fear for their own sanity. Unfortunately, much of modern psychiatry has failed to distinguish these episodes from mental illness. As a result, transformational crises are often suppressed by routine psychiatric care, medication, and even institutionalization. However, there is a new perspective developing among many mental health professionals and those studying spiritual development that views such crises as transformative breakthroughs that can hold tremendous potential for physical and emotional healing. When understood and treated in a supportive manner, spiritual emergencies can become gateways to higher levels of functioning and new ways of being. In this book, foremost psychologists, psychiatrists, and spiritual teachers address the following questions: What is spiritual emergency? What is the relationship between spirituality, "madness," and healing? What forms does spiritual emergency take? What are the pitfalls — and promises — of spiritual practice? How can people in spiritual emergency be assisted by family, friends, and professionals? This groundbreaking work reveals that within the crisis of spiritual emergency lies the promise of spiritual emergence and renewal.   ...Show more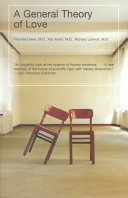 $40.00
NZD
Category: Relationships
Drawing comparisons to the most eloquent science writing of our day, three eminent psychiatrists tackle the difficult task of reconciling what artists and thinkers have known for thousands of years about the human heart with what has only recently been learned about the primitive functions of the human brain. The result is an original, lucid, at times moving account of the complexities of love and its essential role in human well-being. Recommended reading in for Gestalt Therapy. First published 2000. ...Show more
$39.00
NZD
Category: Psychosynthesis
Since 1980, Jungian psychologist Bill Plotkin has been guiding men and women into the wilderness the redrock canyons and snow-crested mountains of the American Southwest but also into the wilds of the soul. He calls this work soulcraft. Theres a great longing in all people a longing to uncover the secre ts and mysteries of our individual lives, to find the unique gift we were born to bring to our communities, and to experience our full membership in the more-than-human world. This journey to soul is a descent into layers of the self much deeper than personality, a journey meant for each one of us, not just for the heroes and heroines of mythology. A modern handbook for the journey, Soulcraft is not an imitation of indigenous ways, but a contemporary nature-based approach born from the landscape of the Southwest, the traditions of Western culture, and the cross-cultural heritage of all humanity. Filled with stories, poems, and guidelines, Soulcraft introduces over 40 practices that facilitate the descent to soul, including dreamwork, wilderness vision fasts, talking across the species boundaries, council, self-designed ceremony, nature-based shadow work, and the arts of romance, storytelling, and soul-infused poetry. ...Show more