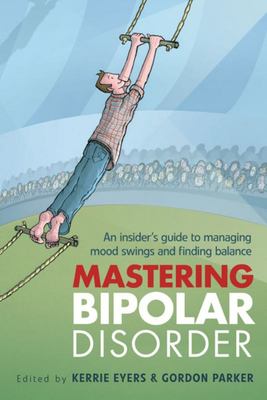 $30.00
NZD
Category: Psychoses | Series: Black Dog Ser.
Bipolar disorder can be tremendously disturbing for both sufferers and their families, even in its milder form. Fortunately, it can be managed successfully.Mastering Bipolar Disordergathers stories about bipolar disorder from the inside. It is rich with tips and tactics tried and true from people who th emselves have learned to master the bipolar roller-coaster.From diet to exercise to medication and support networks, this is the information everyone with bipolar disorder needs to know to make the most of their lives. ...Show more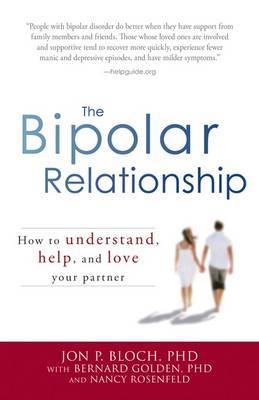 $40.00
NZD
Category: Psychoses
"The Bi-Polar Relationship" discusses common relationship issues within the context of bipolar disorder. Reassuring yet realistic, Dr. Jon Bloch first describes and explains the disorder, so that partners can better understand what their loved one is going through. From a brief synopsis to treatment opt ions and information on medications and side effects, readers will find relief in understanding what's normal, what's not, and what might change and what definitely won't. Dr. Bloch then takes a deep dive into what it really means, day by day, to be a part of a relationship affected by bi-polar. He provides information and advice on the following topics: Communication, Trust and Loyalty, Family Planning, Finances, Sex, and Maintaining a Sense of Self. By understanding the reality of bi-polar and what it means for a relationship, couples will be able to better relate to each other and plan for a successful future together. ...Show more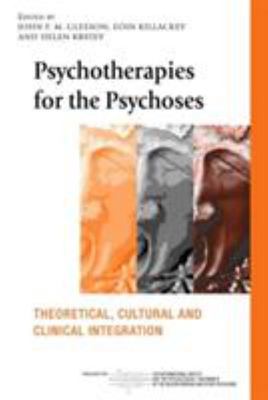 $70.00
NZD
Category: Psychoses | Series: The\International Society for Psychological and Social Approaches to Psychosis Book Ser.
Can biological and psychological interventions be integrated in the treatment of psychosis? Throughout the world, access to psychotherapeutic and psychosocial treatments for the psychoses varies significantly, with many people diagnosed with psychotic disorders receiving only medication as treatment. "P sychotherapies for the Psychoses" considers ways that this gap can be bridged through theoretical, cultural and clinical integration. The theme of integration offers possibilities for trainees and experienced mental health professionals from diverse orientations and cultural perspectives to strengthen alliances for tackling the gap in availability of treatments. In this volume contributors discuss: Theoretical integration across the psychological therapies for psychoses; Global perspectives on psychosocial approaches for psychoses; and Integrating psychotherapeutic thinking and practice into 'real world' settings." ...Show more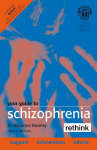 $36.00
NZD
Category: Psychoses
The Royal Society of Medicine Your Guide to Schizophrenia is the patient's ultimate tool to understanding their illness, discovering invaluable advice, and empowering them to make informed choices and to regain control of their life. Written by the top UK expert in this field, and with the full support of the leading Schizophrenia charity, this is an easy-to-read guide to schizophrenia. It explains, the symptoms, diagnosis, treatment available, and ultimately how to live a fully functioning life with this misunderstood and often frightening condition. The book firstly explains what Schizophrenia is, but more importantly what it is NOT; talks about the diagnosis of the illness, the treatment you will receive, the support you can expect and living with such practicalities as being a parent with mental illness and the impact on daily and social life. It demystifies such things as the mental health act, and provides full resources for carers. With user-friendly features such as 'Q and A' sections, 'Myths and Facts' boxes, explanations of key terms and case histories, this is a friendly and reassuring guide to a complex yet treatable condition. ...Show more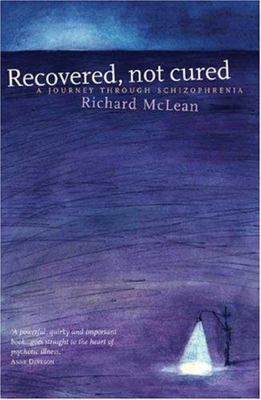 $28.00
NZD
Category: Psychoses
A compelling visual and verbal journey exploring the author's experience of schizophrenia: the first signs, reactions from friends and family, how he sought help and the challenges of recovery. "A powerful, quirky and important book...goes straight to the heart of psychotic illness" Anne Deveson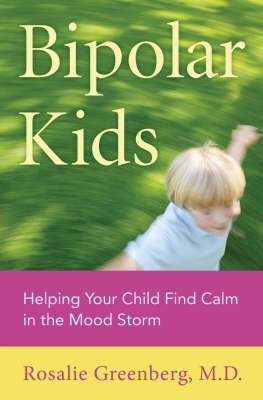 $63.00
NZD
Category: Psychoses
From a leading child psychiatrist, this is a comprehensive parents' guide to understanding - and managing - paediatric bipolar disorder. Once considered an adult illness, bipolar disorder (manic depression) is the fastest growing category in child psychiatry since ADHD. But often it goes misdiagnosed, a nd children can be prescribed medication that only worsens the condition. Parents are desperate for someone to guide the way through this difficult time. With her twenty-five years of clinical experience, child psychiatrist Rosalie Greenberg offers families a lifeline - a book filled with sage, practical and reassuring advice for anyone struggling to help a child locate that elusive inner calm. With a revolutionary approach that sees the brilliance, the sweetness, the creativity in these kids, Dr Greenberg gathers their stories, as well as their parents' stories, to open a window onto these children who have for so long gone misunderstood. She walks readers through the different scenarios that may occur with bipolar kids, from daring manic phases to sudden periods of overwhelming sadness. ...Show more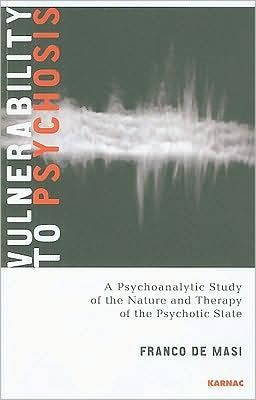 $87.00
NZD
Category: Psychoses
'Franco De Masi is well known for his psychoanalytic work with patients suffering psychotic illnesses. In this book, De Masi addresses the human vulnerability to psychosis, but the modest title of his book belies the depth of its investigations and conclusions. De Masi invites the reader into a thoughtf ul, systematic exploration of many aspects of the complex problems associated with psychotic illnesses: its ontogenesis and the emotional crises that lead to the dominance of psychotic thinking, the function of psychosis with regard to reality, its eruption or progression (depending upon the type of psychosis involved) and, crucially, the difficult and painstaking task of treatment.This latter theme is explored in considerable detail by De Masi and is perhaps the most telling message of this book. Example after example of his engagement with patients illuminates his central objective - the gradual disinvestment by the patient of psychic energy allocated to ostensibly protective, but ultimately self-destructive, psychotic constructions and a re-investment in neurotic or more normal psychicreality - a world the patient has had to largely forsaken under the sway of delusion...This is a relatively small book, but one that is large in scope and substantial in content. ...Show more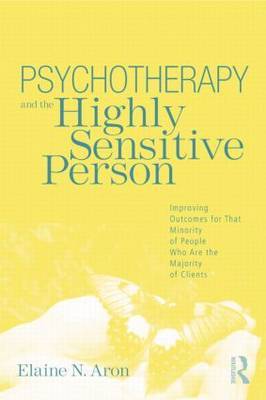 $90.00
NZD
Category: Psychoses
Dr. Elaine Aron's newest book, Psychotherapy and the Highly Sensitive Person, redefines the term "highly sensitive" for the professional researcher and practitioner. She dispels common misconceptions about the relationship between sensitivity and other personality traits, such as introversion and shynes s, and further defines the trait for the benefit of both the clinician and patient. Readers will learn to assess for the trait, distinguish it from clinical diagnoses such as panic disorder or avoidant personality disorder, understand how sensitivity may change the presentation of a problem such as depression or shyness, and generally inform, validate, and improve the quality of life for these clients. She pays particular attention to self-esteem issues and helping patients separate effects of their innate temperament from problems due to their personal learning histories. Dr. Aron keeps both patient and practitioner in mind as she suggests ways to adapt treatment for highly sensitive persons and how to deal with the typical issues that arise. Three appendices provide the HSP Scale, a summary of the extensive research on this innate trait, and its relation to DSM diagnoses. Through this helpful guide, therapists will see a marked improvement in their ability to assist highly sensitive clients. ...Show more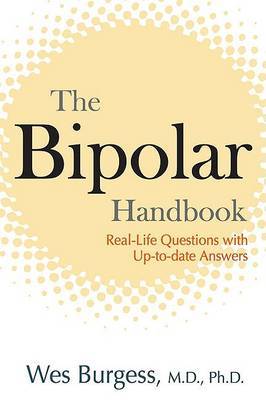 $30.00
NZD
Category: Psychoses
An internationally respected psychiatrist offers the most practical, up-to-date resource available on bipolar disorder. For Dr. Wes Burgess, the diagnosis of bipolar disorder means hope-hope for the estimated ten million people who will develop the disorder during their lifetimes, and hope for the fami lies and friends of people who suffer from it. Drawing upon the real questions asked by patients and families during his nearly twenty years as a bipolar specialist, "The Bipolar Handbook" comprehensively tackles every area of the disorder, from its causes to medical treatment and psychotherapy, to strategies for creating a healthy lifestyle, to the prevention of, coping with, and treatment of bipolar episodes. From the more than five hundred questions and answers, you'll learn: - what to expect when pursuing a diagnosis - how to choose the right doctor or specialist - how to get the disorder under control - what treatments and medication protocols are best for you - how to reduce stress to prevent manic and depressive episodes - what family members and friends can do to support you, and more Dr. Burgess also addresses unique lifestyle concerns facing bipolar individuals. Special chapters on practical strategies for career success, building healthy relationships, issues that specifically affect bipolar women, and coping techniques for families and friends further explore the impact of the disorder on daily life. "The Bipolar Handbook"'s easy-to-access format and full chapter of resources, as well as diagnostic criteria from the American Psychiatric Association and the National Institute for Mental Health, make this a versatile guide-perfect for quick reference and in-depth discovery. ...Show more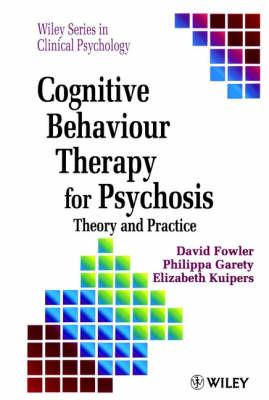 $125.00
NZD
Category: Psychoses
The main principle behind cognitive behaviour therapy is that a client's emotional and behavioural disturbances are not determined by events, but by the way he or she views them. This book describes the clinical guidelines and detailed therapy procedures used in the practice of cognitive behaviour t herapy for patients with schizophrenic disorders. ...Show more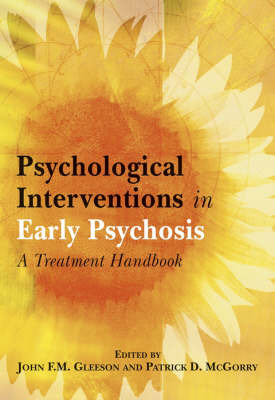 $99.00
NZD
Category: Psychoses
"Psychological Interventions in Early Psychosis" provides a comprehensive overview of the emerging research and clinical evidence base for psychological treatments across the phases of early psychosis. Beginning with identified at risk young people, the text continues through to those in acute and recov ery phases, to the needs of patients with persistent symptoms. This practical treatment handbook: draws upon the expertise of several internationally recognised clinical and research programs; integrates reviews of the relevant research literature with illustrative case examples; covers critical issues for the clinician in focal chapters on suicide prevention, comorbid cannabis abuse, and family work; and describes several modalities of treatment, such as multi family psychoeducation, group work, psychodynamic and cognitive behavioural approaches. Specialist early psychosis services are developing rapidly worldwide. "Psychological Interventions in Early Psychosis" will be an essential resource for clinicians and service leaders alike. ...Show more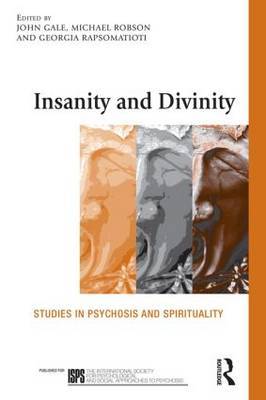 $60.00
NZD
Category: Psychoses | Series: The International Society for Psychological and Social Approaches to Psychosis Book Series
How close is spirituality to psychosis? Covering the interrelation of psychosis and spirituality from a number of angles, Insanity and Divinity will generate dialogue and discussion, aid critical reflection and stimulate creative approaches to clinical work for those interested in the connections betwe en religious studies, psychoanalysis, anthropology and hagiography. Bringing together an international range of contributors and covering many different types of religious experience, this book presents its theme in three parts: Psychoanalysis, belief and mysticism Anthropology, history and hagiography Psychology, psychosis and religious experience. Each section includes discussion of the hinterland between madness and religious experience from the perspective of a number of religions, autobiographical accounts of those who have experienced a psychosis in which spirituality played a key part and a comprehensive review of the position of psychology research into the meaning and function of spirituality in relation to the psychoses. Insightful, enlightening and wide-ranging, Insanity and Divinity is ideal for clinicians, academics and chaplains working in clinical settings. ...Show more