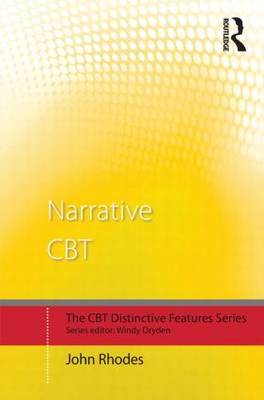 $40.00
NZD
Category: Narrative Therapy | Series: CBT Distinctive Features
The popularity of using narrative, metaphor and building solutions in CBT has increased in recent years. Narrative CBT, part of the third wave of cognitive therapies, recognises the importance of helping to build new ideas and practices in order to create change, examining a person's multiple and evolvi ng narratives and their behaviour as intrinsically meaningful. In Narrative CBT, John Rhodes presents the features of NCBT in thirty key points. The first fifteen summarise how the theory of narrative can clarify difficulties with emotions, motives and interactions and address how rebuilding confidence and trust is crucial for change to be achieved. In the second half of the book, case conceptualisation and the techniques of NCBT are explained and illustrated. Narrative, solution-orientated and CBT techniques are integrated and specific NCBT approaches for trauma, depression and OCD are highlighted. Ideal for clinical and counselling psychologists, both established and in training, psychotherapists and all professionals carrying out therapy in the field of mental health, this book clearly and accessibly presents the techniques and key concepts of Narrative CBT. ...Show more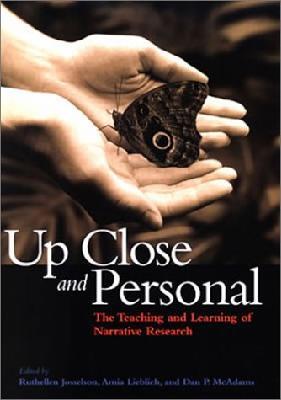 $130.00
NZD
Category: Narrative Therapy | Series: Narrative Study of Lives S.
This series brings together scholars who, in personal voices, share their experiences in doing and teaching narrative research. In this volume authors challenge readers to think about narrative research in its own context by narrating their own struggles with the ambiguities of this approach.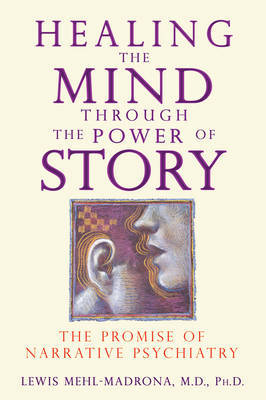 $49.99
NZD
Category: Narrative Therapy
Psychiatry that recognizes the essential role of community in creating a new story of mental health

$65.00
NZD
Category: Narrative Therapy
A collection of papers, essays and exercises from Australia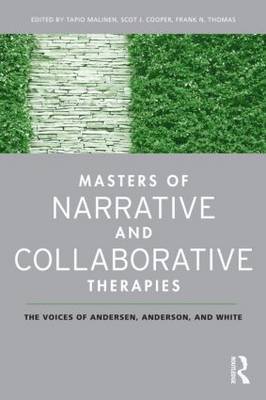 $70.00
NZD
Category: Narrative Therapy
Tom Andersen, Harlene Anderson, and Michael White have shaped the landscapes of dialogical, collaborative, and narrative therapies. This unique book archives one of their gatherings and, in the spirit of therapeutic practice, is conversational and captures the presentations and exchanges between the thr ee main contributors and international discussants. Tom Andersen invites us along to navigate the 'forks in the road' he faced in his emerging career, and he revisits the development of his pioneering ideas such as reflecting teams. Harlene Anderson paints the picture of her experiences in collaboration with women in Bosnia. Michael White, co-founder of the narrative therapy tradition, then provides a clear example of the frontiers of collaborative post-modern therapies. Through the introduction of the theory and application of Vygotskian ideas Michael excites the reader about what is possible to know and do in a therapeutic conversation. ...Show more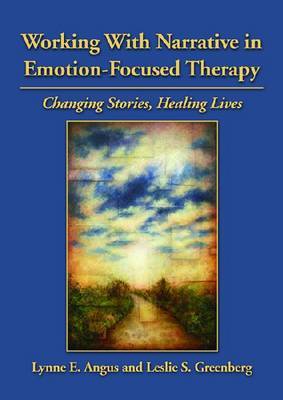 $150.00
NZD
Category: Narrative Therapy
In psychotherapy, as in life, all significant emotions are embedded in important stories, and all significant stories revolve around important emotional themes. Yet, despite the interaction between emotion and narrative processes, emotion-focused therapy (EFT) and narrative-informed therapies have evolv ed as separate clinical approaches. In this book, Lynne Angus and Leslie Greenberg address this gap and present a groundbreaking, empirically based model that integrates working with narrative and emotion processes in EFT. According to Angus and Greenbergs narrative-informed approach to EFT, all successful psychotherapy entails the articulation, revision, and deconstruction of clients maladaptive life stories in favor of more life-enhancing alternatives. Because emotions and narratives interact to form meaning and sense of self, the evocation and articulation of emotions is critical to changing life narratives. Individual chapters describe how the interaction between emotion and narrative creates a constantly evolving sense of self; how clinicians can address both narrative and emotion processes to help clients create more adaptive, empowering meanings and sense of self; and the importance of a strong therapeutic alliance. Engaging, in-depth case studies at the end of the book illustrate how the model can be applied to treatment of depression and emotional trauma. ...Show more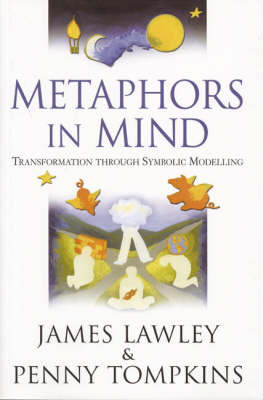 $66.00
NZD
Category: Narrative Therapy
What do you do as a therapist, teacher, doctor or manager when your client, student, patient or colleague says "It's like I'm hitting my head against a brick wall," "I've got a knot in my stomach" or "I'm looking for the right path to take"? "Metaphors in Mind" describes how to give individuals an oppor tunity to discover how their symbolic perceptions are organised, what needs to happen for these to change, and how they can develop as a result. Based on David Grove's pioneering therapeutic approach and use of Clean Language, Symbolic Modelling is an emergent, systemic and iterative way of facilitating the psychotherapeutic process. This comprehensive book covers the theory of metaphor, self-organising systems, symbolic modelling, the practice of Clean language, the five-stage therapeutic process, and includes three client transcripts. Contents: FOREWORD by David Grove I BACKGROUND KNOWLEDGE 1. Metaphors We Live By 2. Models We Create By II THE HEART OF SYMBOLIC MODELLING 3. Less is More: Basic Clean Language 4. Clean Language Without Words III THE FIVE-STAGE PROCESS 5. Stage 1: Entering the Symbolic Domain 6. Stage 2: Developing Symbolic Perceptions 7. Stage 3: Modelling Symbolic Patterns 8. Stage 4: Encouraging Transformation 9. Stage 5: Maturing the Evolved Landscape IV IN CONCLUSION 10. Outside and Beyond V ANNOTATED TRANSCRIPTS Summary of Clean Language Questions Bibliography Index First published 2000. ...Show more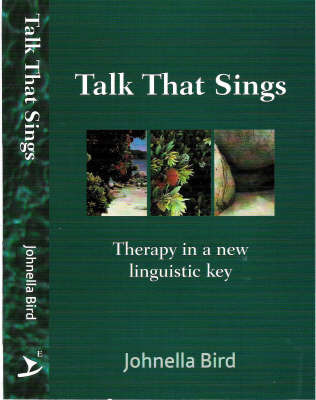 $79.00
NZD
Category: Narrative Therapy
Talk That Sings introduces Johnella Bird's Relational Linguistic Practice. Through privileging people's words, experiences and meanings, she demonstrates how subtle shifts in language can create profound change. In Bird's first book The Heart's Narrative she uses the description 'Talk That Sings' in an attempt to highlight the therapeutic endeavour of finding and creating language that closely represents people's experiential lives. Bird was also trying to find the language that accurately described the experiences she had had in therapeutic relationships. However, the process of finding language provided only a temporary resting place to experience the living applicability of this language. Bird was particularly drawn to extend and enrich the language she had previously used to describe the construction of the relational 'I'. This involved naming the numerous technical skills to generate a sense of agency, movement and change. Although Talk That Sings extends the description of the clinical work, it complements rather than surpasses The Heart's Narrative.   ...Show more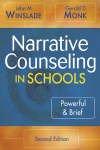 $89.00
NZD
Category: Narrative Therapy
Narrative Counselling in Schools is based on the premise that stories, rather than hard-nosed realities, shape our lives. By changing the stories that negatively label and define students, we help them open up new avenues and opportunities. In this second edition of their bestselling book, John Winslad e and Gerald Monk present even more case studies, guidance, and examples of counselling practice to help students narrate stories that "redescribe" who they are and can be. Mindful that today's busy counsellors need effective and brief techniques, the authors make plain the steps with which counsellors can externalize problems and draw out student self-knowledge to inform new ways of identifying and behaving. Updated throughout, this new edition offers: an exploration of ethically sound accountability practices; potential obstacles and suggestions for overcoming them; guidance to help students set goals; suggestions for implementing methods of restorative justice; and an expanded section on group work in the United States, specifically focusing on anger management and grief counselling. ...Show more

$67.00
NZD
Category: Narrative Therapy
Collection of papers which have been published by Dulwich Centre Publications in the last few years, all of which take the practice of narrative therapy into new territories. These papers extend on possibilites in relation to externalising converstions, group work and community work.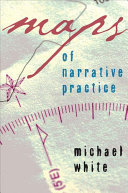 $66.00
NZD
Category: Narrative Therapy
Narrative therapy is one of the most commonly practised forms of therapy. In the first major book from this leader in the field, each chapter provides an overview of a main area of narrative therapy by explaining how it works and detailing the psychotherapeutic implications of these conversations. This is essential reading for anyone in psychotherapy. "Amazing clarity and rigor... another tour de force!" — Karl Tomm, Professor of Psychiatry, Calgary University. ...Show more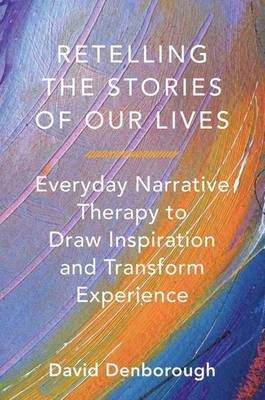 $40.00
NZD
Category: Narrative Therapy
Our lives and their pathways are not fixed in stone; instead they are shaped by story. The ways in which we understand and share the stories of our lives therefore make all the difference. If we tell stories that emphasize only desolation, then we become weaker. If we tell our stories in ways that make us stronger, we can soothe our losses and ease our sorrows. Learning how to re-envision the stories we tell about ourselves can make an enormous difference in the ways we live our lives. Drawing on wisdoms from the field of narrative therapy, this book is designed to help people rewrite and retell the stories of their lives.The book invites readers to take a new look at their own stories and to find significance in events often neglected, to find sparkling actions that are often discounted, and to find solutions to problems and predicaments in unexpected places. Readers are introduced to key ideas of narrative practice like the externalizing problems - 'the person is not the problem, the problem is the problem' -and the concept of "re-membering" one's life. Easy-to-understand examples and exercises demonstrate how these ideas have helped many people overcome intense hardship and will help readers make these techniques their own. The book also outlines practical strategies for reclaiming and celebrating one's experience in the face of specific challenges such as trauma, abuse, personal failure, grief, and aging. Filled with relatable examples, useful exercises, and informative illustrations, Retelling the Stories of Our Lives leads readers on a path to reclaim their past and re-envision their future. ...Show more