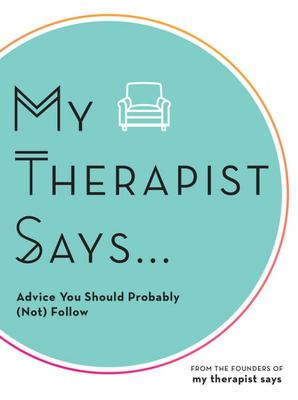 $40.00
NZD
Category: Counselling
From the team behind the super-popular Instagram @MyTherapistSays comes this humorous guide that chronicles the exhausting task of navigating the daily, anxiety-ridden struggle that we fondly call life. Including hilarious memes MTS is known and loved for, along with checklists, prompts, questions from readers, and more, My Therapist Says is the guide you need to achieve your goals, one wrong turn at a time. Have you ever wanted something, pursued it (albeit not quite as gracefully as you would've hoped), failed, and then genuinely asked yourself the question, "Am I delusional?" Well, that's how I began penning this magnum opus. Like the Buddhist's have their Tripitaka, you have...moi. And my therapist, though it's unlikely she'll admit this in public. On the receiving end of a ghosting session? Needing a way to leave a work function without looking like a buzzkill? Having a hard time developing amnesia about your last relationship? Fear not, as I cover everything from circumstantial etiquette to blissful delusion when necessary. So, grab a pen, a box of tissues, a glass of wine, and your bestie, because sh*t is about to get real. And remember, be yourself, be kind, and all that jazz, unless you're a Susan*. If that's the case, try to be literally anyone else. Ugh, my therapist hates that I wrote that. *Susan: Noun and verb. Unpleasant, annoying, and delusional, the Susan is somebody who is literally awful in every way, is liked by no one, but has no clue, no matter how many open clues you give her. If you roll your eyes at this, you're probably a Susan. Uses: Susaning, Susanism.   ...Show more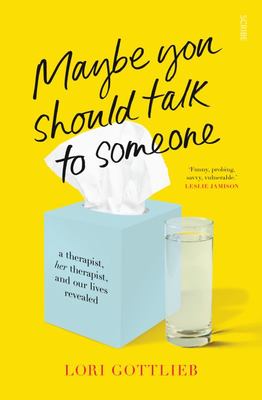 $40.00
NZD
Category: Popular Psychology
As a therapist, Lori knows a lot about pain, about the ways in which pain is tied to loss, and how change and loss travel together. She know how affirming it feels to blame the outside world for her frustrations, to deny ownership of whatever role she might have in the existential play called My Incredi bly Important Life. When a devastating event takes place in Lori?s life, she realises that, before being able to help her patients, she must first learn how to help herself. Girl Walks into a Therapy Roomis the story of an incredible relationship - between Lori, a therapist at a critical life juncture, and her own therapist, Wendell, a veteran therapist with an unconventional style. Through their sessions, Wendell teaches Lori how to become a better person and a better therapist, as she goes about the business of helping her own patients - the couple who are struggling after having a baby, the narcissist TV producer, the older woman who feels she has nothing to live for, the self-destructive alcoholic young woman, the terminally ill 35-year-old newlywed. Taking place over one year, beginning with the devastating event that lands her in Wendell?s office, this is a rare and candid insight into a profession conventionally bound with rules and secrecy, told with charm and compassion, vulnerability and humour. ...Show more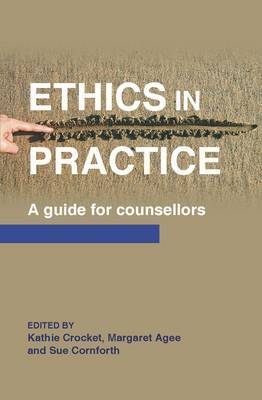 $43.00
NZD
Category: Counselling
This accessible guide locates ethical practice in the context of New Zealand's Treaty-based culture, law and legal systems, and the New Zealand Association of Counsellors' Code of Ethics. A wide range of practitioners discuss ethical dilemmas that challenge them in their daily work.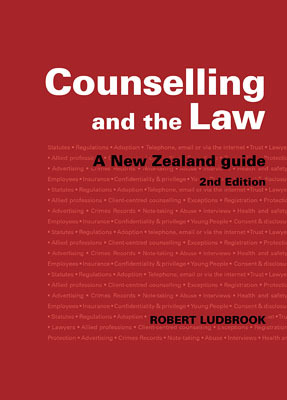 $55.00
NZD
Category: Counselling
A new edition of a book (2003) that has an established position as an excellent guide to the law for counsellors and other social service and health practitioners. It has proven equally relevant for experienced and students engaged in counsellor. This updated edition (2012) provides a comprehensive over view of the law as it affects all aspects of counselling and offers practical guidelines. It is an invaluable resource and reference tool for a broad range of counselling and health practitioners. It is written in clear and accessible language buy an expert on the law in this area. The book is supported and endorsed by the New Zealand Association of Counsellors. ...Show more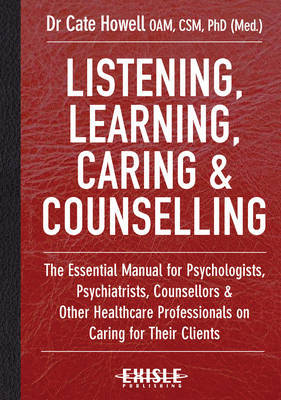 $40.00
NZD
Category: Counselling
Thorough, authoritative guide for all working professionals for improving how they relate to and assist their clients. At the centre of any caring role is listening attentively to the concerns, narratives and needs of others. But to develop the skills of listening, learning, caring and counselling (LLC C) you need support and training. Written by an experienced and awarded psychologist, Listening, Learning, Caring and Counselling is an authoritative, comprehensive guide full of ideas and techniques designed to fill that role. The main emphasis of this highly accessible reference work is on how health and related professionals can assist clients as they work through the issues they commonly present with - such as depression, relationship issues, addiction and grief. Numerous therapies and their related techniques are described and synthesized into the LLCC approach, while case studies, skills and tips for everyday practice make it a practical and user-friendly resource. Listening, Learning, Caring and Counselling is essential reading for counsellors, support workers, case workers, medical practitioners, health professionals - from physiotherapists, pharmacists, doctors, dentists and their assistants to nutritionists and naturopaths - serious life coaches and emergency workers, as well as those in the fields of human resources. ...Show more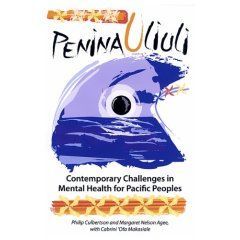 $79.00
NZD
Category: Counselling
This diverse collection of essays examines important issues related to mental health among Pacific Islanders through the topics of identity, spirituality, the unconscious, mental trauma, and healing.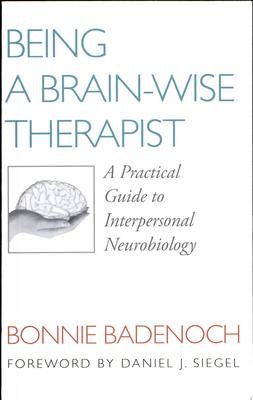 $57.00
NZD
Category: Counselling | Series: Norton Series on Interpersonal Neurobiology Ser.
Neuroscientific discoveries have begun to illuminate the workings of the active brain in intricate detail. In fact, sometimes it seems that in order to be a cutting-edge therapist, not only do you need knowledge of traditional psychotherapeutic models, but a solid understanding of the role the brain pla ys as well. But theory is never enough. You also need to know how to apply the theories to work with actual clients during sessions. In easy-to-understand prose, Being a Brain-Wise Therapist reviews the basic principles about brain structure, function, and development, and explains the neurobiological correlates of some familiar diagnostic categories. You will learn how to make theory come to life in the midst of clinical work, so that the principles of interpersonal neurobiology can be applied to a range of patients and issues, such as couples, teens, and children, and those dealing with depression, anxiety, and other disorders. Liberal use of exercises and case histories enliven the material and make this an essential guide for seamlessly integrating the latest neuroscientific research into your therapeutic practice. ...Show more
$30.00
NZD
Category: Counselling
The Gift of Therapy is the new book from the bestselling author of Love's Executioner. The culmination of master psychiatrist Dr Irvin Yalom's forty-five years' work as a therapist, this book illustrates through real case studies how patients and therapists alike can get the most out of therapy. Present ed as eighty-five 'tips' for 'beginner therapists', Yalom shares his own fresh approach and the insights he has gained while treating his patients. Personal, and sometimes provocative, Yalom includes some unorthodox suggestions: Let the patient matter to you; Acknowledge your errors; Create a new therapy for each patient; Three kinds of therapist self-disclosure; Revealing the therapist's personal life: use caution; Full interpretation of a dream? Forget it!; Freud was not always wrong. This is an entertaining, informative and insightful read for both beginner (and experienced) therapists, patients, students and everyone with an interest in the subject. ...Show more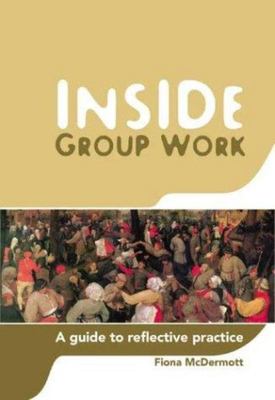 $45.00
NZD
Category: Counselling
This text offers a guide to group work theory and practice in a variety of human service settings. Drawing on contributions from experienced group leaders and participants, Fiona McDermott outlines the various ways in which group work can be used. She argues that facilitators need to "think group".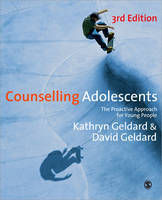 $85.00
NZD
Category: Counselling
In this third edition of their bestselling text, Kathryn and David Geldard provide a practical introduction to the principles and practices required for successful counselling, to show that working with young people can be both challenging and effective. The book is divided into three main parts, coveri ng: - how to understand the young client as a person - the pro-active approach of working with young people - the counselling skills and strategies needed. This third edition has been completely revised and updated, and includes two new chapters. The first, Maintaining a Collaborative Relationship, identifies ways to engage a young person collaboratively throughout a proactive counselling process. The other, Professional and Ethical Issues, deals with these issues as they relate to working with young people. Additional practical case studies and examples show how counsellors can work pro-actively with this age group. The book will be of particular interest as a textbook and resource to all professionals who work with emotionally disturbed young people, and will provide an excellent resource for trainees in courses on counselling, social work, psychology, occupational therapy, mental health and psychiatry, nursing, and education. "Filled with practical and effective approaches, this book is an asset to anyone wanting to develop their skills in working with adolescents" - Samantha Best, CAMHS Manager and Clinical Nurse Specialist. "This publication is a further invaluable resource to counsellors wanting to work with young people. It offers a 'one stop shop' for any practitioner who wants to understand adolescent development and the need for a counselling approach that parallels this, with helpful strategies for enhancing the counselling conversation and the relationship between counsellor and the young person" - Barbara Rayment, Director of Youth Access, London. "Providing an excellent introduction to counselling young people that is theoretically sound and rich in delivering practical techniques, this book is an important addition to the personal library of counselling students and counsellors" - Associate Professor Sylvia Rodger, University of Queensland, St Lucia, Queensland, Australia. ...Show more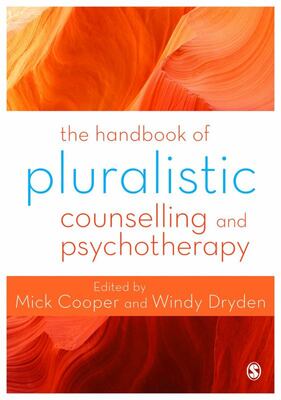 $89.00
NZD
Category: Psychotherapy
A practical resource that your students can return to again and again to guide and coordinate their pluralistic practice, it provides: *Hands-on guidance to developing pluralistic practice: providing the tools, skills and practice frameworks *A step-by-step understanding of how the ideas and methods of different orientations can contribute towards a pluralistic way of working *The tools and understandings needed to work with clients to achieve the most common goals *The tools and understandings needed to work with clients wishing to address particular issues such as depression, anxiety, addiction, health issues, suicidal thoughts *An understanding of a range of professional and practice issues relevant to pluralistic practitioners. Each chapter offers definitions of key terms, several case studies, exercises and points for reflection, further reading, chapter introductions and summaries of key learning points, and overviews of relevant research. ...Show more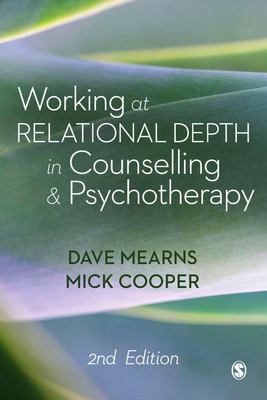 $86.00
NZD
Category: Psychotherapy
Working at Relational Depth in Counselling and Psychotherapy is a ground breaking text, which goes to the very heart of the therapeutic meeting between therapist and client. Focusing on the concept of ′relational depth′, Dave Mearns and Mick Cooper describe a form of encounter in which therapist and cli ent experience profound feelings of contact and engagement with each other, and in which the client has an opportunity to explore whatever is experienced as most fundamental to her or his existence. Drawing from their own practice, interviews with therapists and a diverse range of theoretical and empirical sources, the authors address the key question of how therapists can meet their clients at a level of relational depth. They show how different aspects of the therapist combine to facilitate a relationally-deep encounter, highlight the various personal `blocks′ which may be encountered along the way, and introduce new therapeutic concepts - such as ′holistic listening′ - which can help therapists to meet their clients at this level. Two powerful case studies - a client with a drink problem and a traumatized client - have been selected to illustrate key aspects of working at relational depth. Like many of the ideas discussed in this book, the case studies represent a challenge to conventional thinking about the therapist-client relationship and the nature of the therapeutic process. Eagerly awaited by many counsellors and psychotherapists, Working at Relational Depth in Counselling and Psychotherapy is a source of fresh thinking and stimulating ideas about the therapeutic encounter which are relevant to trainees and practitioners of all orientations. ...Show more