$100.00
NZD
Category: ACT Acceptance & Commitment Therapy | Series: The\New Harbinger Made Simple Ser.
Now fully-revised and updated, this second edition of ACT Made Simple includes new information and chapters on self-compassion, flexible perspective taking, working with trauma, and more. Why is it so hard to be happy? Why is life so difficult? Why do humans suffer so much? And what can we realisticall y do about it? No matter how rewarding your job, as a mental health professional, you may sometimes feel helpless in the face of these questions. You are also well aware of the challenges and frustrations that can present during therapy. If you're looking for ways to optimize your client sessions, consider joining the many thousands of therapists and life coaches worldwide who are learning acceptance and commitment therapy (ACT). With a focus on mindfulness, client values, and a commitment to change, ACT is proven-effective in treating depression, anxiety, stress, addictions, eating disorders, schizophrenia, borderline personality disorder (BPD), and myriad other psychological issues. It's also a revolutionary new way to view the human condition--packed full of exciting new tools, techniques, and strategies for promoting profound behavioral change. A practical primer, ideal for ACT newcomers and experienced ACT professionals alike, ACT Made Simple offers clear explanations of the six ACT processes and a set of real-world tips and solutions for rapidly and effectively implementing them in your practice. This book gives you everything you need to start using ACT with your clients for impressive results. Inside, you'll find: scripts, exercises, metaphors, and worksheets to use with your clients; a session-by-session guide to implementing ACT; transcripts from therapy sessions; guidance for creating your own therapeutic techniques and exercises; and practical tips to overcome therapy roadblocks. This book aims to take the complex theory and practice of ACT and make it accessible and enjoyable for therapists and clients. ...Show more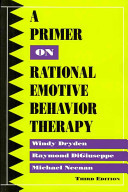 $42.00
NZD
Category: Clinical Psychology
This new edition provides a concise but systematic guide to the basics of REBT--a valuable approach for helping clients overcome emotional and behavioral difficulties. The authors have updated this practical resource to reflect recent developments in REBT theory and practice. Part I briefly outlines the principles considered central to an understanding of REBT. Part II details a sequence of twenty REBT steps recommended for use during peer counseling and clinical work. Part III illustrates the application of the REBT process to a specific case. The brief overview of REBT practice presented in this primer is designed to complement rather than replace comprehensive texts for conducting REBT at a more advanced level. ...Show more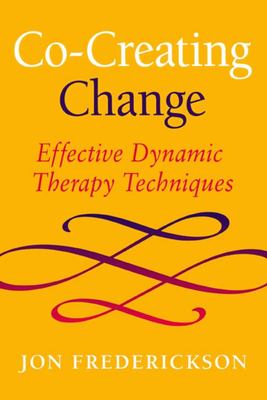 $130.00
NZD
Category: Clinical Psychology
Do you have patients who are "stuck" and resist change? Would you like to help the 50 percent of patients who drop out of therapy before they have received its full benefits?To be successful therapists must know how to intervene to help patients experience previously avoided feelings. Co-Creating Change provides clear systematic steps for assessing patients' needs and intervening. Every technique is illustrated with a clinical vignette. The vignettes--representing hundreds of therapeutic impasses taken from actual sessions--show the therapists what to say so they can - Assess and respond to patients' need moment by moment. - Help patients develop and keep an effective focus that leads to change. - Help regulate patients' anxiety. - Teach patients to see and let go of their defenses. - Help patients stop resisting and start collaborating in therapy. - Facilitate patients who uses treatment-destructive defenses."This book is a brilliant master class. It demonstrates how to work collaboratively with patients safely compassionately and effectively to achieve successful outcomes."--David Malan DM FRCPsych author of Individual Psychotherapy and the Science of Psychodynamics"An incredibly useful book...Offers crystal clear and highly practical therapy techniques with plenty of transcript examples. Good for new and advanced practitioners of any therapeutic orientation." --Leslie Greenberg PhD author of Emotion-Focused Therapy"This is the clearest and most clinically useful exposition of Davanloo's Short-Term Dynamic Psychotherapy on the market."--Stanley B. Messer PhD Dean and Distinguished Professor Graduate School of Applied and Professional Psychology Rutgers University"Co-Creating Change is an invaluable source book for all therapists wanting to do work that is highly collaborative and deeply affecting."--Patricia Coughlin PhD faculty University of New Mexico and author of Intensive Short-Term Dynamic Psychotherapy ...Show more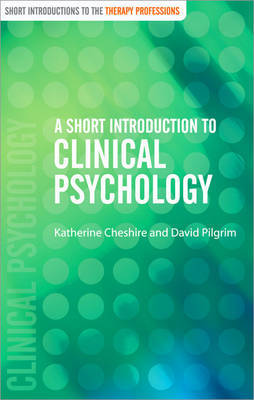 $75.00
NZD
Category: Clinical Psychology | Series: Short Introductions to the Therapy Professions
A Short Introduction to Clinical Psychology gives an accessible overview of the field for psychology students and anyone considering training as a clinical psychologist. Setting out the theoretical and practical dimensions of clinical psychology, the authors examine its origins, knowledge base and appli cations with different client groups, in different contexts and through different modalities (individuals, groups, couples, families and organizations). They also highlight issues affecting everyday practice - from professional relationships to government policy. Drawing on the first-hand experiences of people, who have recently qualified, the book describes the process of training and the transition that takes place from trainee to practitioner. Throughout, the book captures a sense of clinical psychology as a dynamic and changing field which has grown up fast alongside other more established professions involved in mental health care and which is continuing to evolve in response to contemporary needs. As an overview of the field, A Short Introduction to Clinical Psychology is an ideal text for undergraduate and post-graduate students in psychology and as initial reading for clinical psychology courses. ...Show more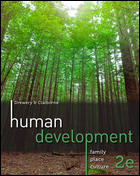 $120.00
NZD
Category: Clinical Psychology
This text builds on the success of the previous edition. In this edition, Drewery & Claiborne are joined by co-authors who are internationally recognised scholars and researchers in Human Development – which enhances the content by including current and culturally relevant material. It also provide s more emphasis on NZ/Maori/Pasifika content and is able to ensure solid conceptual foundation through discussions and interesting contemporary examples. Throughout the book, students will find What do YOU think? activities that encourages students to think about and apply concepts they are learning to their own lives, allowing them to engage with core concepts on a deeper and personal level. Within each chapter features Tutorial suggestions that provide activities and discussion topics designed to promote critical thinking and teamwork skills. They can also be utilised by instructors in tutorials or by students outside the classroom. ...Show more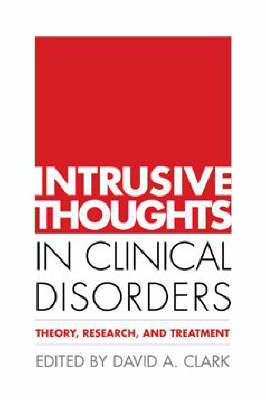 $88.00
NZD
Category: Clinical Psychology
D.A. Clark, S. Rhyno, Unwanted Intrusive Thoughts in Nonclinical Individuals: Implications for Clinical Disorders. S.A. Falsetti, J. Monnier, H.S. Resnick, Intrusive Thoughts in Posttraumatic Stress Disorder. R.M. Wenzlaff, Seeking Solace but Finding Despair: The Persistence of Intrusive Thoughts in Dep ression. A.G. ...Show more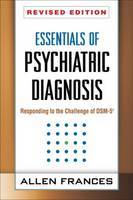 $55.00
NZD
Category: Clinical Psychology
Grounded in author Allen Frances's extensive clinical experience, this comprehensive yet concise guide helps the busy clinician find the right psychiatric diagnosis and avoid the many pitfalls that lead to errors. Covering every disorder routinely encountered in clinical practice, Frances provides the I CD-9-CM and ICD-10-CM (where feasible) codes required for billing, a useful screening question, a colorful descriptive prototype, lucid diagnostic tips, and a discussion of other disorders that must be ruled out. The book closes with an index of the most common presenting symptoms, listing possible diagnoses that must be considered for each. Frances was instrumental in the development of past editions of the DSM and provides helpful cautions on questionable aspects of DSM-5. The revised edition features ICD-10-CM codes where feasible throughout the chapters, plus a Crosswalk to ICD-10-CM Codes in the Appendix. The Appendix, links to further coding resources, and periodic updates can also be accessed online (www.guilford.com/frances_updates). ...Show more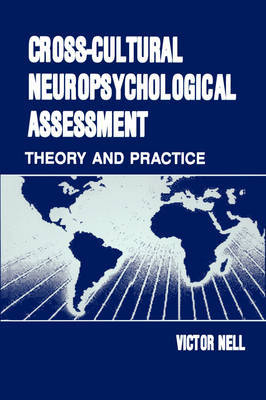 $116.00
NZD
Category: Clinical Psychology
This is aimed at neuropsychologists who are called upon to assess culturally different clients. In Minneapolis as in Oslo, migrant and refugee minorities raise assessment and test validity problems that cannot be ignored. Suburbs and workplaces that were culturally and linguistically homogenous a few ye ars ago are no longer. In the developing countries of the southern hemisphere, the problems are pervasive and demand a solution even more imperatively. To deal realistically with the problem of doing neuropsychological assessment without norms, the author describes the principles of a "behavioural neuropsychology", and then sets out interview, test and interpretation methods that should allow clinicians to produce valid and prognostically accurate assessments. ...Show more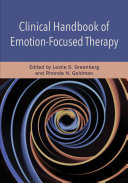 Clinical Handbook of Emotion Focused Therapy
by Leslie S. Greenberg; Rhonda N. Goldman; American Psychological Association Staff (Contribution by)
$240.00
NZD
Category: Clinical Psychology
Through Emotion-Focused Therapy (EFT), clients learn to rule their emotions, instead of letting their emotions rule them. This book illustrates for therapists how to help clients engage their emotions productively. With guidance from a skilled EFT therapist to help them identify, experience, accept, and tolerate difficult emotions, people can learn to regulate, explore, make sense of, transform, and flexibly manage their emotions. As a result, they become more skilled in responding adaptively to situations as they arise. ...Show more
$55.00
NZD
Category: Clinical Psychology | Series: Norton Series on Interpersonal Neurobiology
The polyvagal theory explains the biological origins of a variety of social behaviours and emotional disorders. This book distills that theory into practical clinical tips, explaining its relevance to the social engagement system and offering clinical examples, including cases of trauma and autism.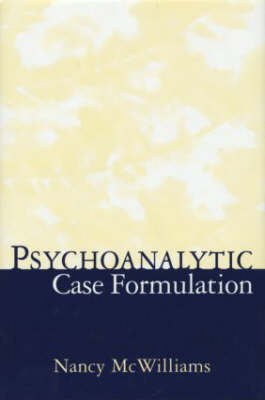 $116.00
NZD
Category: Clinical Psychology
This invaluable book shows that while seasoned practitioners rely upon established diagnostic categories for record-keeping, their actual clinical concepts and practices reflect more inferential, subjective, and intuitive processes. From the author of the landmark text Psychoanalytic Diagnosis, the volu me takes clinicians step-by-step through developing a dynamic case formulation and using this information to guide and inform treatment decisions. Synthesizing extensive clinical literature, diverse psychoanalytic viewpoints, and empirical research in psychology and psychiatry, McWilliams brings assessment to life and illuminates the entire psychotherapeutic process. ...Show more
$160.00
NZD
Category: Clinical Psychology
This acclaimed clinical guide and widely adopted text has filled a key need in the field since its original publication. Nancy McWilliams makes psychoanalytic personality theory and its implications for practice accessible to practitioners of all levels of experience. She explains major character types and demonstrates specific ways that understanding the patient's individual personality structure can influence the therapist's focus and style of intervention. Guidelines are provided for developing a systematic yet flexible diagnostic formulation and using it to inform treatment. Highly readable, the book features a wealth of illustrative clinical examples. New to this edition: reflects the ongoing development of the author's approach over nearly two decades. incorporates important advances in attachment theory, neuroscience, and the study of trauma. material on the contemporary relational movement in psychoanalysis. additional case vignettes. This book will be important reading for clinicians and graduate students in all of the mental health disciplines, including clinical psychology, social work, psychiatry, and counseling. It will also serve as a text in graduate-level psychotherapy courses and in psychoanalytic institutes. ...Show more