$30.00
NZD
Category: Trauma
The effects of trauma can be devastating for sufferers, their families and future generations. Here one of the world's experts on traumatic stress offers a bold new paradigm for treatment, moving away from standard talking and drug therapies and towards an alternative approach that heals mind, brain and body. 'Van der Kolk draws on thirty years of experience to argue powerfully that trauma is one of the West's most urgent public health issues . . . Packed with science and human stories.' New Scientist' Breathtaking in its scope and breadth, a seminal work by one of the preeminent pioneers in trauma research and treatment.' Peter A. Levine, author of In An Unspoken Voice' Dr. van der Kolk's masterpiece combines the boundless curiosity of the scientist, the erudition of the scholar, and the passion of the truth teller.' Judith Herman, author of Trauma and Recovery ...Show more
$40.00
NZD
Category: Couples
Developed by Dr Sue Johnson over 20 years ago, emotionally focused therapy (EFT) de-escalates conflict, creating a safe emotional connection between partners. In 'Hold Me Tight', Johnson presents her highly effective therapy model to the general public for the first time.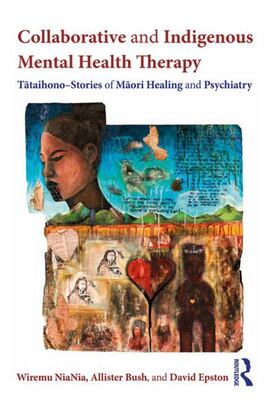 $45.00
NZD
Category: Psychotherapy | Series: Writing Lives: Ethnographic Narratives Ser.
This book examines a collaboration between traditional Māori healing and clinical psychiatry. Comprised of transcribed interviews and detailed meditations on practice, it demonstrates how bicultural partnership frameworks can augment mental health treatment by balancing local imperatives with sound and careful psychiatric care. In the first chapter, Māori healer Wiremu NiaNia outlines the key concepts that underpin his worldview and work. He then discusses the social, historical, and cultural context of his relationship with Allister Bush, a child and adolescent psychiatrist. The main body of the book comprises chapters that each recount the story of one young person and their family's experience of Māori healing from three or more points of view: those of the psychiatrist, the Māori healer and the young person and other family members who participated in and experienced the healing. With a foreword by Sir Mason Durie, this book is essential reading for psychologists, social workers, nurses, therapists, psychiatrists, and students interested in bicultural studies. ...Show more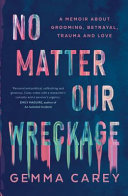 $33.00
NZD
Category: Sexual Abuse
A ground-breaking, uncompromising and unflinching memoir about grooming, intergenerational trauma, grief and love. My mother knew I was abused as a child. She had read letters sent from my abuser to me…But she never spoke to me about them, or what they described. And she never intervened to stop the ab use…Now she is dying and the past is rising to the surface like a bruise. When Gemma Carey was twelve years old, a man twice her age would sneak into her bedroom on a weekly basis and sexually assault her. When Gemma was seventeen, she took the perpetrator to court without anyone else knowing and had him placed on the child sex offenders register. When she was thirty-three, her mother died of cancer. For twenty years, her mother had known about this man. But why had she not acted to protect her daughter? Could the genesis of this betrayal be found in her own family history?  No Matter Our Wreckage is the story of past and present colliding. It seeks to capture the complexity of forces which lead to abuse; to understand the intertwined narratives of mothers and daughters and how trauma becomes encoded in our DNA through generations. It explores grooming and the intricacies of consent, and how as a society we have not yet figured out how to deal with these types of crimes or the people who commit them. No Matter Our Wreckage is a powerful, poetic and unflinching memoir about what it means not to matter, and how an extraordinary woman refused to listen to the stories she was being told about herself - by her history, by her abuser, by her mother, by society. It is only by speaking out that Gemma Carey learns she can break free from her past and reclaim her life, her self and her future. 'No Matter Our Wreckage is a brutal reminder of our responsibility to notice and protect those we love. A devastating and clear-eyed memoir with a poet's voice. Gemma Carey will boil your blood and break your heart.' - Anna Spargo-Ryan, author of The Gulf  ...Show more
$47.00
NZD
Category: School Guidance
Many tens of thousands of parents have used the bestselling Smart but Scattered to teach young kids vital skills for living up to their potential. Now Drs. Richard Guare and Peg Dawson apply their groundbreaking approach to the unique challenges of adolescence. Despite high intelligence, teens with exec utive skills deficits can be frustratingly disorganized, distractible, forgetful, and moody-leaving worried parents torn between micromanaging and throwing up their hands. This positive guide gives parents step-by-step strategies for promoting teens' independence by helping them get organized, stay focused, and control their impulses. Drs. Guare and Dawson-joined by Colin Guare, a young adult who has successfully faced these issues himself-present proven tools, vivid stories, and insightful tips for reducing parent-teen conflicts. ...Show more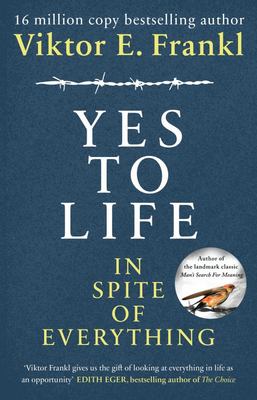 $30.00
NZD
Category: Enrichment
Extraordinary uncovered work by the 16 million copy bestselling author of Man's Search For Meaning Just months after his liberation from Auschwitz renowned psychiatrist Viktor Frankl delivered a series of talks revealing the foundations of his life-affirming philosophy for which he would become world famous. Despite the unspeakable horrors in the camp, Frankl learnt from his fellow inmates that it is always possible to say 'yes to life'. This profound and timeless lesson is amongst many in this remarkable collection now publishing in English for the very first time. With a foreword by Daniel Goleman ...Show more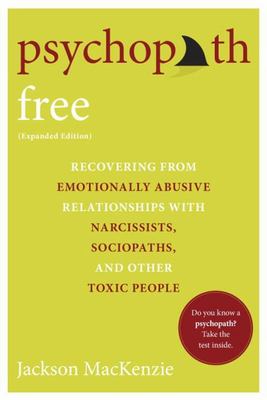 $37.00
NZD
Category: Communication
A significantly expanded edition of Psychopath Free--containing new chapters, updated content, and real survivor experiences.   Have you ever been in a relationship with a psychopath? Chances are, even if you did, you would never know it. Psychopaths are cunning charmers and master manipulators, to th e point where you start to accept the most extreme behaviors as normal...Even if it hurts you. All around us, every single day, human beings devoid of empathy are wreaking havoc and destroying lives in the coldest, most heartless ways imaginable. In constant pursuit of money, sex, influence, or simple entertainment, psychopaths will do whatever it takes to gain power over others. They hide behind a veil of normalcy, arranging their friends and partners like pawns in a game of chess.   Using false praise and flattery to get what they want, they can lure any unsuspecting target into a relationship. Once hooked, their charming promises spin into mind games and psychological torture. Victims are left devastated and confused, unable to recognize--or even put into words--the nightmare that just took place.   Written from the heart, Psychopath Free is the first guide for survivors written by a survivor, offering hope for healing and thriving after psychopathic abuse. Say goodbye to the chaos, self-doubt, and victimization. You are free. ...Show more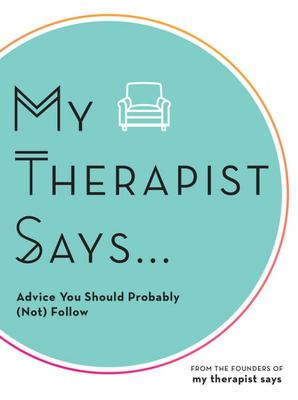 $40.00
NZD
Category: Counselling
From the team behind the super-popular Instagram @MyTherapistSays comes this humorous guide that chronicles the exhausting task of navigating the daily, anxiety-ridden struggle that we fondly call life. Including hilarious memes MTS is known and loved for, along with checklists, prompts, questions from readers, and more, My Therapist Says is the guide you need to achieve your goals, one wrong turn at a time. Have you ever wanted something, pursued it (albeit not quite as gracefully as you would've hoped), failed, and then genuinely asked yourself the question, "Am I delusional?" Well, that's how I began penning this magnum opus. Like the Buddhist's have their Tripitaka, you have...moi. And my therapist, though it's unlikely she'll admit this in public. On the receiving end of a ghosting session? Needing a way to leave a work function without looking like a buzzkill? Having a hard time developing amnesia about your last relationship? Fear not, as I cover everything from circumstantial etiquette to blissful delusion when necessary. So, grab a pen, a box of tissues, a glass of wine, and your bestie, because sh*t is about to get real. And remember, be yourself, be kind, and all that jazz, unless you're a Susan*. If that's the case, try to be literally anyone else. Ugh, my therapist hates that I wrote that. *Susan: Noun and verb. Unpleasant, annoying, and delusional, the Susan is somebody who is literally awful in every way, is liked by no one, but has no clue, no matter how many open clues you give her. If you roll your eyes at this, you're probably a Susan. Uses: Susaning, Susanism.   ...Show more
$38.00
NZD
Category: Cognitive Behavioural Therapy
Two weeks before his death, Oliver Sacks outlined the contents of The River of Consciousness, the last book he would oversee. The bestselling author of On the Move, Musicophilia, and The Man Who Mistook His Wife for a Hat, Sacks is known for his illuminating case histories about people living with neuro logical conditions at the far borderlands of human experience. But his grasp of science was not restricted to neuroscience or medicine; he was fascinated by the issues, ideas and questions of all the sciences. That wide-ranging expertise and passion informs the perspective of this book, in which he interrogates the nature not only of human experience but of all life.In The River of Consciousness, Dr. Sacks takes on evolution, botany, chemistry, medicine, neuroscience and the arts, and calls upon his great scientific and creative heroes - above all, Darwin, Freud and William James. For Sacks, these thinkers were constant companions from an early age; the questions they explored - the meaning of evolution, the roots of creativity and the nature of consciousness - lie at the heart of science and of this book.The River of Consciousness demonstrates Sacks's unparalleled ability to make unexpected connections, his sheer joy in knowledge and his unceasing, timeless endeavour to understand what makes us human. ...Show more
$23.00
NZD
Category: Popular Psychology
'Painfully funny. The pain and the funniness somehow add up to something entirely good, entirely noble and entirely loveable.' - Stephen Fry Sunday Times Humour Book of the Year Winner of the Books Are My Bag Non-Fiction Book of the Year Winner of Blackwell's Debut Book of the Year Winner of iBooks' Boo k of the Year Welcome to the life of a junior doctor: 97-hour weeks, life and death decisions, a constant tsunami of bodily fluids, and the hospital parking meter earns more than you. Scribbled in secret after endless days, sleepless nights and missed weekends, Adam Kay's This is Going to Hurt provides a no-holds-barred account of his time on the NHS front line. Hilarious, horrifying and heartbreaking, this diary is everything you wanted to know - and more than a few things you didn't - about life on and off the hospital ward. This audiobook contains an exclusive interview with Adam Kay by comedian and author Mark Watson, an afterword and updated bonus diary entries. ...Show more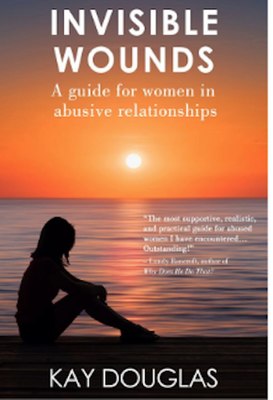 $35.00
NZD
Category: Emotional & Verbal Abuse
From her own personal and professional journey, Kay Douglas has written a powerful and compassionate guide for women who find themselves in an abusive relationship, or are recovering from one. Invisible Wounds will help New Zealand women to identify abuse in their intimate relationships, realise its im pact on themselves and their children, and to make changes. A new updated version of a much loved book. Since it was first published Invisible Wounds has helped thousands of New Zealand women. Moving and inspiring quotes are included throughout Invisible Wounds from the stories of 50 New Zealand women who have lived through abusive relationships. Includes sections for family and friends and counsellors.   ...Show more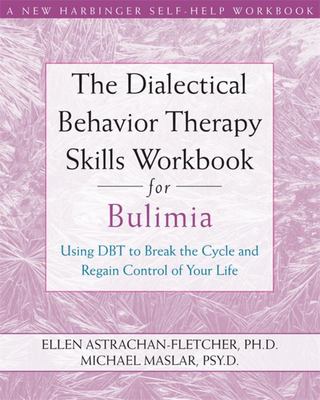 $48.00
NZD
Category: For Clinicians | Series: Dialectical Behavior Therapy Ser.
At the root of bulimia is a need to feel in control. While purging is a strategy for controlling weight, bingeing is an attempt to calm depression, stress, shame, and even boredom. The Dialectical Behavior Therapy Skills Workbook for Bulimia offers new and healthy ways to overcome the distressing feelin gs and negative body-image beliefs that keep you trapped in this cycle. In this powerful program used by therapists, you'll learn four key skill sets-mindfulness, distress tolerance, emotion regulation, and interpersonal effectiveness-and begin using them right away to manage bulimic urges. The book includes worksheets and exercises designed to help you take charge of your emotions and end your dependence on bulimia. You'll also learn how to stay motivated and committed to ending bulimia instead of reverting to old behaviors. Used together, the skills presented in this workbook will help you begin to cope with uncomfortable feelings in healthy ways, empower you to feel good about nourishing your body, and finally gain true control over your life. ...Show more