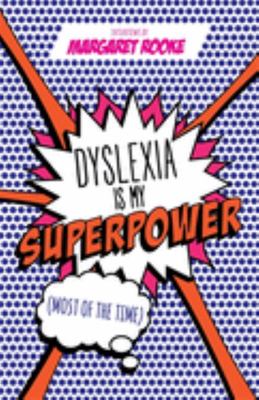 $37.00
NZD
Category: Children & Adolescents
Containing over 100 in-depth interviews with school children and young adults living with dyslexia, this collection depicts the significance of confidence and self-esteem in propelling children with dyslexia to achieve personal success. The children supply their own illustrations; a handy hints guide; a nd their own advice to educators. ...Show more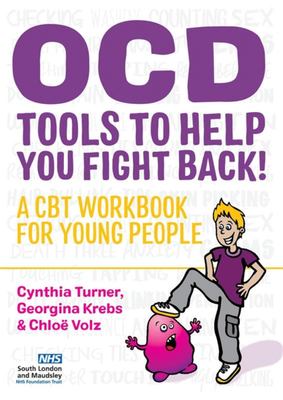 $55.00
NZD
Category: Children & Adolescents
Obsessive-compulsive disorder (OCD) affects approximately one in a hundred young people, and often makes it difficult to lead happy and productive lives. Structured as a flexible 14-session programme, this workbook is intended to be used in conjunction with the clinical manual for this title, OCD - Too ls to Help Young People Fight Back. It sets out an evidence-based treatment for young people with OCD using Cognitive Behavioural Therapy and Exposure and Response Prevention techniques. Designed to be employed in a clinical setting, it uses simple diagrams and illustrations to explain ways to cope with OCD thoughts and behaviours, and provides activities for use both within sessions and at home. The fun and engaging way in which the exercises are designed will encourage the patient to fully involve themselves in the recovery process and overcome their OCD. An essential resource for clinicians treating young people affected by OCD, this workbook brings together the patient, the therapist and the patient's family to fight OCD as a team. ...Show more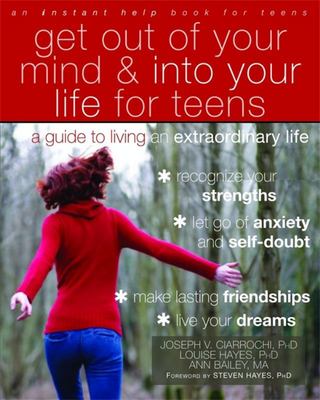 $35.00
NZD
Category: Motivation & Self Esteem | Series: Teen Instant Help
If you could only get past feelings of embarrassment, fear, self-criticism, and self-doubt, how would your life be different? You might take more chances and make more mistakes, but you'd also be able to live more freely and confidently than ever before. Get Out of Your Mind and Into Your Life for Teen s is a workbook that provides you with essential skills for coping with the difficult and sometimes overwhelming emotions that stress you out and cause you pain. The emotions aren't going anywhere, but you can find out how to deal with them. Once you do, you will become a mindful warrior—a strong person who handles tough emotions with grace and dignity—and gain many more friends and accomplishments along the way. Based in proven-effective acceptance and commitment therapy (ACT), this book will arm you with powerful skills to help you use the power of mindfulness in everyday situations, stop finding faults in yourself and start solving your problems, how to be kinder to yourself so you feel confident and have a greater sense of self-worth, and how to identify the values that will help you create the life of your dreams.   ...Show more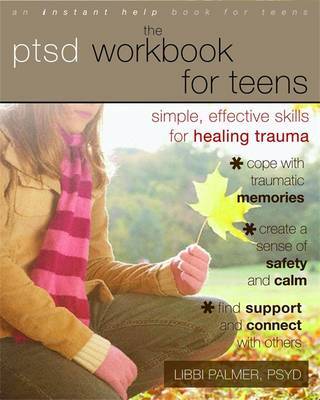 $40.00
NZD
Category: Children & Adolescents | Series: Teen Instant Help
Most children are exposed to a traumatic event by age sixteen, and while some may recover from the shock, many others struggle with the lingering flashbacks, hypervigilance, and insomnia that are associated with post-traumatic stress disorder (PTSD). The PTSD Workbook for Teens is the first workbook fo r teens with PTSD and trauma-related difficulties. It incorporates cognitive behavioural therapy (CBT), trauma-focused cognitive behavioural therapy, and dialectical behaviour therapy (DBT), an approach that it proven to help teens work through their symptoms and make progress in overcoming them. Each worksheet and activity encourages teen readers to re-establish a sense of safety, manage their thoughts and feelings appropriately, remember and mourn their traumatic experience, and reconnect with a positive sense of self. Written by a psychologist specializing in trauma with over twenty years of experience, this workbook will help thousands of teens take back their lives from traumatic memories and PTSD-related symptoms. ...Show more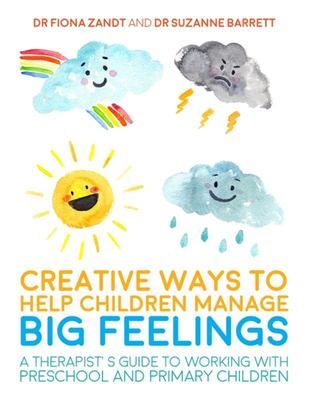 $49.00
NZD
Category: Children & Adolescents
Help children to stay on top of "big" feelings like anger, sadness and anxiety with this ingeniously easy-to-use therapy toolkit. Focusing on making therapy for children both purposeful and playful, the book provides 47 activities to transform your sessions using everyday materials and a variety of trie d-and-tested therapy models. The authors deliver sage advice on how to work with children, adapting your approach for different age groups and judging how and when to involve parents and teachers. The handy reference table allows you to quickly fish out the perfect activity for the moment, according to the emotion the child is experiencing, or the therapeutic method needed. With its winning mix of creative resources and clinical expertise, all wrapped up in a simple and practical format, this is the ideal companion for both new and experienced therapists working with children aged 4-12. ...Show more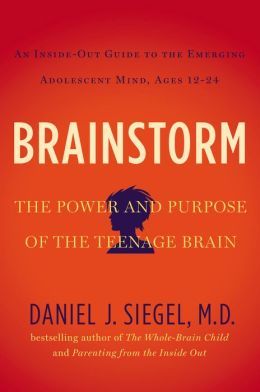 $60.00
NZD
Category: Children & Adolescents
Between the ages of 12 and 24, the brain changes in important, and oftentimes maddening, ways. It's no wonder that many parents approach their child's adolescence with fear and trepidation. According to renowned neuropsychiatrist Daniel Siegel, however, if parents and teens can work together to form a d eeper understanding of the brain science behind all the tumult, they will be able to turn conflict into connection and form a deeper understanding of one another. In Brainstorm, Siegel illuminates how brain development impacts teenagers' behavior and relationships. Drawing on important new research in the field of interpersonal neurobiology, he explores exciting ways in which understanding how the teenage brain functions can help parents make what is in fact an incredibly positive period of growth, change, and experimentation in their children's lives less lonely and distressing on both sides of the generational divide. ...Show more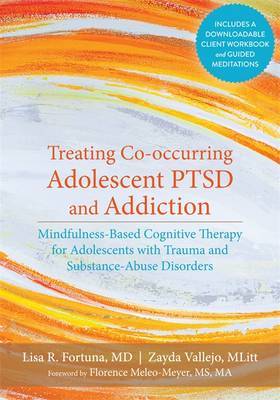 $120.00
NZD
Category: Addiction
Trauma and addiction often present side by side. However, up until now, clinicians have lacked the tools needed to treat these two issues together. Based in cognitive behavioral therapy (CBT) and mindfulness-two proven effective therapies for addiction and mental health issues-Treating Co-occurring Adol escent PTSD and Addiction is essential for anyone working with adolescents with addiction and post-traumatic stress disorder (PTSD.) Developed and researched explicitly for dual diagnosis adolescent clients, this book provides a range of mindfulness practices and tools to help your client be present in what he or she is experiencing-instead of slipping into a pattern of avoidance. In addition, the cognitive behavioral strategies can help adolescents who are at risk of recurrent trauma, and who could therefore benefit from practicing coping strategies to assist them in their current daily situations. This is a must-have resource for any mental health provider treating adolescents with dual diagnosis of PTSD and addiction. ...Show more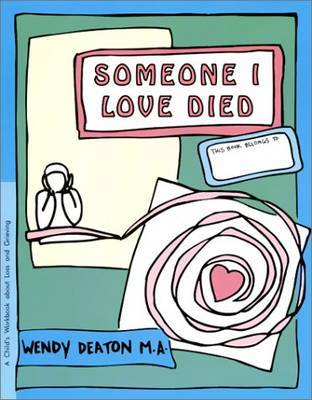 $26.00
NZD
Category: Grief
Someone I Love Died is a creative, child-friendly program designed for use with elementary school children, filled with illustrations and original exercises to foster healing, self-understanding, and optimal growth.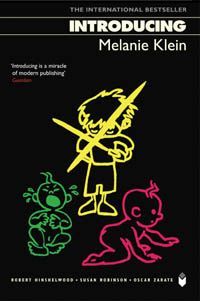 $25.00
NZD
Category: Children & Adolescents
Introducing Melanie Klein brilliantly explains Klein's work, illustrating her startling discoveries. Klein has become a major influence in psychoanalysis, and she is also an important figure in many academic fields within the human sciences.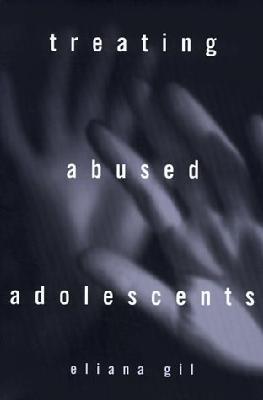 $66.00
NZD
Category: For Professionals
The first book to explore the issue of abuse in adolescents both the residual effects of earlier child abuse and current or cumulative abuse this volume provides a sensitive account of how to optimize the value of therapeutic contact with this challenging and compelling population. Illustrating her pres entation with case examples from her extensive clinical experience, the author shows when and how to address the abuse to help adolescents move ahead in their development. Audience: Psychologists, social workers, counselors, and other mental health professionals who work with troubled youth, as well as probation officers and residential treatment staff. Classroom Use: Useful supplementary reading for classes on family therapy, adolescence, and child development.  ...Show more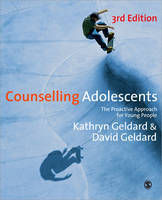 $85.00
NZD
Category: Counselling
In this third edition of their bestselling text, Kathryn and David Geldard provide a practical introduction to the principles and practices required for successful counselling, to show that working with young people can be both challenging and effective. The book is divided into three main parts, coveri ng: - how to understand the young client as a person - the pro-active approach of working with young people - the counselling skills and strategies needed. This third edition has been completely revised and updated, and includes two new chapters. The first, Maintaining a Collaborative Relationship, identifies ways to engage a young person collaboratively throughout a proactive counselling process. The other, Professional and Ethical Issues, deals with these issues as they relate to working with young people. Additional practical case studies and examples show how counsellors can work pro-actively with this age group. The book will be of particular interest as a textbook and resource to all professionals who work with emotionally disturbed young people, and will provide an excellent resource for trainees in courses on counselling, social work, psychology, occupational therapy, mental health and psychiatry, nursing, and education. "Filled with practical and effective approaches, this book is an asset to anyone wanting to develop their skills in working with adolescents" - Samantha Best, CAMHS Manager and Clinical Nurse Specialist. "This publication is a further invaluable resource to counsellors wanting to work with young people. It offers a 'one stop shop' for any practitioner who wants to understand adolescent development and the need for a counselling approach that parallels this, with helpful strategies for enhancing the counselling conversation and the relationship between counsellor and the young person" - Barbara Rayment, Director of Youth Access, London. "Providing an excellent introduction to counselling young people that is theoretically sound and rich in delivering practical techniques, this book is an important addition to the personal library of counselling students and counsellors" - Associate Professor Sylvia Rodger, University of Queensland, St Lucia, Queensland, Australia. ...Show more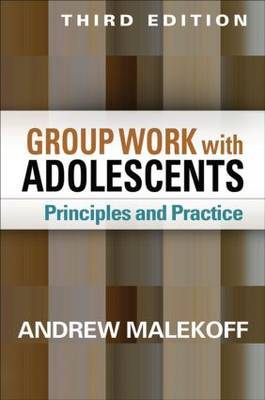 $90.00
NZD
Category: Children & Adolescents
A trusted course text and professional resource, this comprehensive book delves into all aspects of planning and conducting strengths-based group work with adolescents. In an accessible, down-to-earth style, Andrew Malekoff spells out the principles of effective group practice. Extensive clinical illust rations show how successful group leaders engage teens in addressing tough issues--including violence, sexuality, prejudice, social isolation, and substance abuse--in a wide range of settings. Normative issues that adolescents face in the multiple contexts of their lives are lucidly explained. Packed with creative ideas and activities, the book helps readers develop their skills as confident, reflective practitioners.New to This Edition*Significantly revised chapters on group work essentials, school-based practice, and trauma. *Additional topics: social media and cyberbullying, expressive and animal-assisted therapies, mindfulness, adolescent brain development, and more.*Updated practice principles, information, and references.*Numerous new practice illustrations. ...Show more