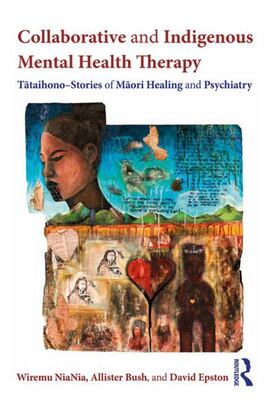 $45.00
NZD
Category: Psychotherapy | Series: Writing Lives: Ethnographic Narratives Ser.
This book examines a collaboration between traditional Māori healing and clinical psychiatry. Comprised of transcribed interviews and detailed meditations on practice, it demonstrates how bicultural partnership frameworks can augment mental health treatment by balancing local imperatives with sound and careful psychiatric care. In the first chapter, Māori healer Wiremu NiaNia outlines the key concepts that underpin his worldview and work. He then discusses the social, historical, and cultural context of his relationship with Allister Bush, a child and adolescent psychiatrist. The main body of the book comprises chapters that each recount the story of one young person and their family's experience of Māori healing from three or more points of view: those of the psychiatrist, the Māori healer and the young person and other family members who participated in and experienced the healing. With a foreword by Sir Mason Durie, this book is essential reading for psychologists, social workers, nurses, therapists, psychiatrists, and students interested in bicultural studies. ...Show more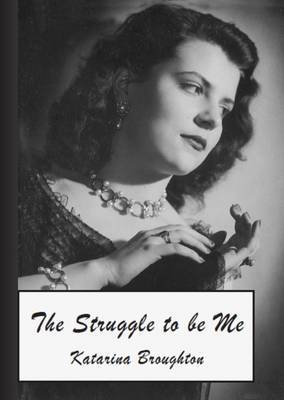 $30.00
NZD
Category: Psychotherapy
Katarina Broughton lived through the WWII years as a young woman.  Her experiences under the Nazi occupation make interesting reading and give an insight into what life was like for refugees and the dangers they faced. Her father was imprisoned for taking part in the Resistance movement.  The family wer e Roman Catholics, but the author's mother and grandmother were of Jewish origin and lived in fear of discovery.  After the war the family immigrated to New Zealand and built a new life for themselves. Her father was very successful in the bakery business. Broughton 's education was severely curtailed during the war years, but sheer determination and a thirst for knowledge led to her enrolment at Auckland University as an older student. Subsequently Broughton pursued a career in counselling and she is still involved in this profession.  'This is the story of my own family surviving under the German occupation in WWII, and our eventual immigration to New Zealand in the 1950s. It is the story of a girl who would not accept who she was and outright denied it, because of her very own conditioning. The girl is myself. I struggled for years to accept my heritage and roots and kept them a secret. I was torn between what was my own conditioning and what I must do which is to be me by accepting every part of me.' - From the Introduction ...Show more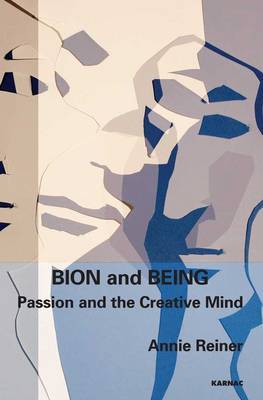 $59.00
NZD
Category: Psychotherapy
With his concept of O, Wilfred Bion provided a new psychoanalytic space in which to explore the mind. "Bion and Being: Passion and the Creative Mind" examines the similarities between this psychoanalytic space and the artist's creative sensibility, as well as mystical and religious states. This most my sterious and revolutionary of Bion's analytic ideas reflects what is essentially a state of being, an experience of mental integrity and union between emotional and rational functions of the mind which is the basis of thinking and creativity. In an effort to provide emotional understanding to Bion s theoretical ideas, Dr Reiner uses examples of artists, poets, writers, theologians, and philosophers--including Rilke, cummings, Shakespeare, Beckett, and Nietzsche--to illustrate these psychoanalytic concepts. She also presents detailed clinical examples of patient s dreams to explore the obstacles to these states of being, as well as how to work clinically to develop access to these creative states. ...Show more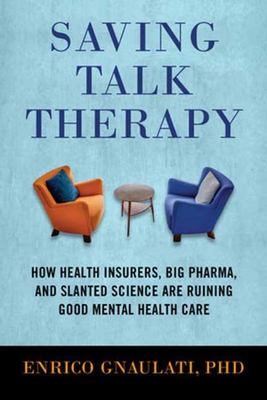 $35.00
NZD
Category: Psychotherapy
A hard-hitting critique of how managed care and the selective use of science to privilege quick-fix therapies have undermined in-depth psychotherapy-to the detriment of patients and practitionersIn recent decades there has been a decline in the quality and availability of psychotherapy in America that h as gone largely unnoticed-even though rates of anxiety, depression, and suicide are on the rise. In Saving Talk Therapy, master therapist Dr. Enrico Gnaulati presents powerful case studies from his practice to remind patients and therapists alike how and why traditional talk therapy works and, using cutting-edge research findings, unpacks the problematic incentives in our health-care system and in academic psychology that explain its decline.Beginning with a discussion of the historical development of talk therapy, Dr. Gnaulati goes on to dissect the factors that have undermined it. Psychotropic drugs, if no longer thought of as a magical cure, are still over-prescribed and shunt health-care dollars to drug corporations. Managed-care companies and mental health "carve outs" send health-care dollars to administrators, drive many practitioners away, and over-burden those who remain. And drawing back the curtains on CBT (cognitive behavior therapy), Dr. Gnaulati shows that while it might be effective in the research lab, its findings are of limited use for the people?s complex, real-world emotional problems.Saving Talk Therapyis a passionate and deeply researched case for in-depth, personally transformative psychotherapy that incorporates the benefits of an evidence-based approach and psychotropic drugs without over-relying on them. ...Show more
$36.00
NZD
Category: Psychotherapy | Series: Psychotherapy and Counselling Distinctive Features Ser.
Strengths-Based Therapy: Distinctive Features offers an introduction to what is distinctive about this innovative client-directed approach. Written by two experienced practitioners of strengths-based therapies, this book translates SBT principles and practices into concise, evidence-based ideas and tech niques that mental health practitioners can immediately apply on the job. Using the popular Distinctive Features format, this book describes 15 theoretical features and 15 practical techniques of Strengths-Based Therapy. Strengths-Based Therapy will be a valuable resource for psychotherapists, clinical, health and counselling psychologists, counsellors, psychiatrists, marriage and family therapists, social workers, and all who wish to know more about this unique approach to therapy. ...Show more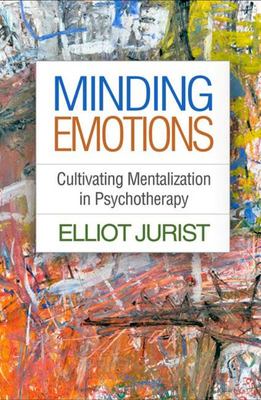 $169.00
NZD
Category: Psychotherapy | Series: Psychoanalysis and Psychological Science Ser.
Mentalization--the effort to make sense of our own and others' actions, behavior, and internal states--is something we all do. And it is a capacity that all psychotherapies aim to improve: the better we are at mentalizing, the more resilient and flexible we tend to be. This concise, engaging book offers a brief overview of mentalization in psychotherapy, focusing on how to help patients understand and reflect on their emotional experiences. Elliot Jurist integrates cognitive science research and psychoanalytic theory to break down "mentalized affectivity" into discrete processes that therapists can cultivate in session. The book interweaves clinical vignettes with discussions of memoirs by comedian Sarah Silverman, poet Tracy Smith, filmmaker Ingmar Bergman, and neurologist Oliver Sacks. A reproducible assessment instrument (the Mentalized Affectivity Scale) can be downloaded and printed in a convenient 8 1/2" x 11" size. ...Show more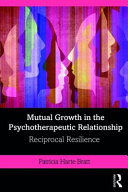 $72.00
NZD
Category: Psychotherapy
Mutual Growth in the Psychotherapeutic Relationship: Reciprocal Resilienceis an essential, innovative guide for mental health professionals who listen repeatedly to stories of devastation and trauma. Moving beyond traditions that consider the clinician as existing only for the patient and not as an ind ividual, this breakthrough model explores the possibility of mutual resilience-building and personal benefit developing between therapists and their patients. The first section of the book situates Reciprocal Resilience in the context of evolving resilience studies. The second section provides lively, demonstrative clinical anecdotes from therapists themselves, organized into chapters focused on enhancing their positive strategies for coping and growth while functioning under duress. This book presents a framework for teaching and supervising psychotherapists that can enrich clinician well-being, while recognizing the therapeutic relationship as the key for enabling patients' emotional growth. It challenges mental health practitioners to share their own experiences, presenting a research model syntonic with how clinicians think and work daily in their professional practice. It offers a pioneering approach, finding inspiration in even the darkest moments for therapists and patients alike. hile recognizing the therapeutic relationship as the key for enabling patients' emotional growth. It challenges mental health practitioners to share their own experiences, presenting a research model syntonic with how clinicians think and work daily in their professional practice. It offers a pioneering approach, finding inspiration in even the darkest moments for therapists and patients alike. ...Show more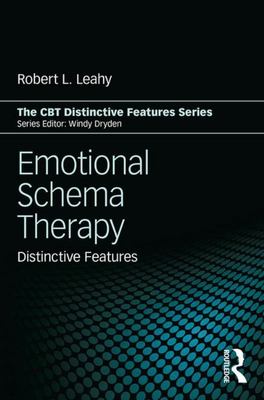 $38.00
NZD
Category: Psychotherapy
This book presents innovative tools for helping patients to understand their emotional schemas--such as the conviction that painful feelings are unbearable, shameful, or will last indefinitely--and develop new ways of accepting and coping with affective experience. Therapists can integrate emotional s chema therapy into the treatment approaches they already use to add a vital new dimension to their work. Rich case material illustrates applications for a wide range of clinical problems; assessment guidelines and sample worksheets and forms further enhance the book's utility. ...Show more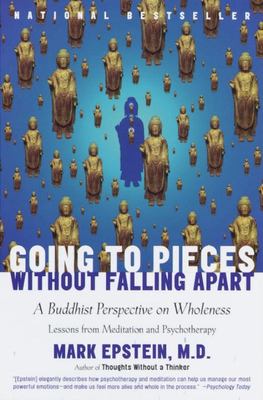 $39.00
NZD
Category: Psychotherapy
A new path to fulfillment that combines lessons from meditation and psychotherapy to offer a radical alternative to the rigid Western prescription for happiness.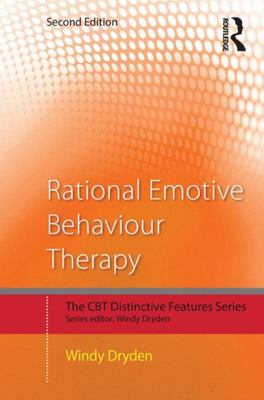 $40.00
NZD
Category: Psychotherapy | Series: CBT Distinctive Features Ser.
Rational Emotive Behaviour Therapy (REBT) encourages the client to focus on their emotional problems in order to understand and change the irrational beliefs that underpin these problems.  Following on from the success of the first edition, this accessible guide introduces the reader to REBT while indic ating how it is different from other approaches within the cognitive behavioural therapy spectrum. Divided into two sections; The Distinctive Theoretical Features of REBT and The Distinctive Practical Features of REBT, this book presents concise information in 30 key points. Updated throughout, this new edition of Rational Emotive Behaviour Therapy: Distinctive Features will be invaluable to both experienced clinicians, and those new to the field. ...Show more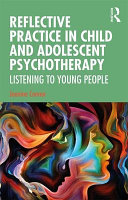 $69.00
NZD
Category: Psychotherapy
Therapy referrals for a child or young person can be motivated for a number of reasons. The parents, carers or professionals responsible for their wellbeing might describe a sudden change in presentation, risk taking behaviour, such as self-harm or experimentation with drugs, alcohol or sex, or they mig ht label the young person as over reacting, under reacting or attention seeking. Such behaviour prompts concern for their safety and confusion about why the child or young person is presenting the way they are. This book offers a thoughtful approach to making sense of such behaviour and encourages adults to 'reflect on' rather than 'react to' young peoples' outward presentations. Based on the author's work with children, young people and families over two decades, this book shares reflections from the therapy room and illustrates how the therapist can try to make sense of mood, behaviour and presentations that previously made no sense. The content relies heavily on clinical experience as well as drawing on classical and contemporary psychotherapeutic literature.  So often adults find themselves reacting to observable behaviour in a judgmental or punitive way, rather than pausing to consider what the behaviour might be communicating. The author aims to model a thoughtful reflective approach to making sense of what might be going on for children and young people and this book will be of great interest to child and adolescent psychotherapists, related professionals and those with an interest in young persons' mental health.    ...Show more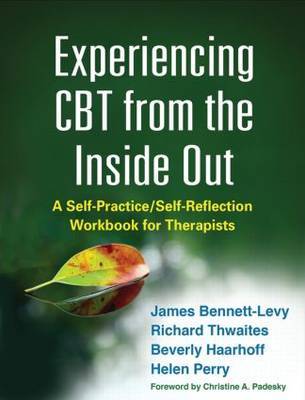 $74.00
NZD
Category: Cognitive Behavioural Therapy
Engaging and authoritative, this unique workbook enables therapists to build technical savvy in contemporary CBT interventions while deepening their self-awareness and therapeutic relationship skills. Self-practice/self-reflection (SP/SR), an evidence-based training strategy, is presented in 12 carefull y sequenced modules. Therapists are guided to enhance their skills by identifying, formulating, and addressing a professional or personal problem using CBT, and reflecting on the experience. The book's large-size format makes it easy to use the 34 reproducible worksheets and forms. Purchasers also get access to a Web page where they can download and print the reproducible materials. KEY POINTS The first evidence based program that helps CBT therapists hone their skills "from the inside out" by practicing the techniques on themselves. Studies show improved clinical acumen in CBT—one of the most popular modalities—and Beck, Padesky, and others endorse this approach. Versatile: can be used in group settings, in supervision, as a graduate level text, or by individual therapists. Authors are internationally known CBT trainers. ...Show more