$40.00
NZD
Category: Couples
Developed by Dr Sue Johnson over 20 years ago, emotionally focused therapy (EFT) de-escalates conflict, creating a safe emotional connection between partners. In 'Hold Me Tight', Johnson presents her highly effective therapy model to the general public for the first time.
$38.00
NZD
Category: Personal Development
Daily inspiration in the form of hand-written notes on emotions, emotional intelligence, and relationships, based on the popular Instagram account @notesfromyourtherapist For anyone in need of a daily dose of affirmation and empathy, therapist and mental health counselor Allyson Dinneen shares this col lection of artful and beautifully photographed hand-written insights, based on her popular Instagram. These bite-size words of wisdom cover everything from setting boundaries and navigating relationships to how to take good care of yourself. As she does in her practice, through these notes Dinneen seeks to cultivate emotional well-being, recognize the struggle of being human, and offer a nurturing, compassionate perspective. ...Show more
$85.00
NZD
Category: Attachment Theory
Drawing on cutting-edge research on adult attachment--and providing an innovative roadmap for clinical practice--Susan M. Johnson argues that psychotherapy is most effective when it focuses on the healing power of emotional connection. The primary developer of emotionally focused therapy (EFT) for coupl es, Johnson now extends her attachment-based approach to individuals and families. The volume shows how EFT aligns perfectly with attachment theory as it provides proven techniques for treating anxiety, depression, and relationship problems. Each modality (individual, couple, and family therapy) is covered in paired chapters that respectively introduce key concepts and present an in-depth case example. Special features include instructive end-of-chapter exercises and reflection questions. ...Show more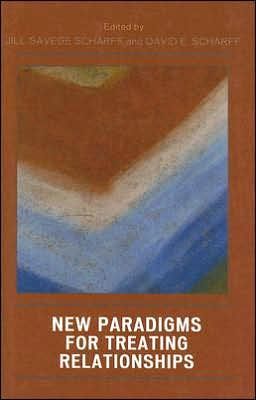 $159.99
NZD
Category: Couple & Family Therapy
New Paradigms for Treating Relationships is a contemporary international perspective on the theory and practice of analytic couple and family therapy. It summarizes theory, sets it in context, and illustrates the concepts with clinical illustrations. This clearly written and engaging book is essenti al for practicing couple and family therapists, psychotherapists and psychoanalysts, teachers of psychotherapy, and students of psychoanalysis and philosophy. ...Show more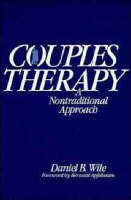 $69.99
NZD
$82.99
(15% off)
Category: Couple & Family Therapy
This study presents an innovative approach to couples therapy based upon a therapeutic model that encourages partners to incorporate their conflicts and fantasies into their relationship. It describes techniques for patient-therapist collaboration and supportive therapeutic intervention.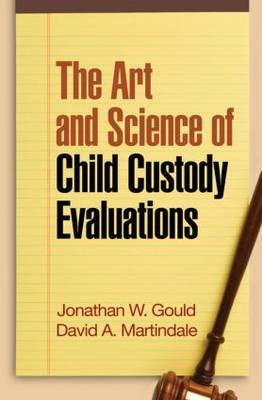 $69.99
NZD
Category: Couple & Family Therapy
Addressing key topics in child custody evaluation, this book provides essential knowledge for practitioners who want to meet the highest standards for both scientific validity and legal admissibility. This book is by authors who are leading experts and they describe the latest data-based approaches to u nderstanding and assessing relevant child, parent, and family factors. Going beyond the basics, this book gives in-depth attention to challenging, frequently encountered issues, such as how to evaluate allegations of domestic violence, child sexual abuse, and child alienation. Also covered are the complexities of interviewing children effectively and working in the adversarial forensic context. A user-friendly appendix contains sample letters and statements of understanding, with permission to photocopy. ...Show more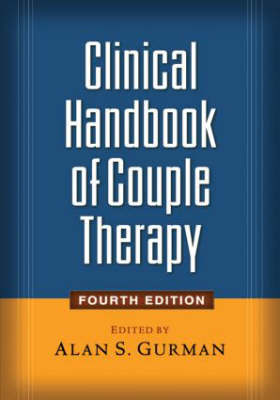 $179.99
NZD
Category: Couple & Family Therapy
Lauded as 'the definitive Handbook of Couple Therapy', this authoritative work provides a definitive overview of the major models of couple therapy and their clinical applications. In the newly revised and expanded fourth edition, leaders in the field describe the history, theoretical and empirical unde rpinnings, and methods of each approach. The treatment of specific problems and populations is then addressed, complete with detailed illustrations of therapeutic strategies and techniques. Designed for optimal utility as a practical reference and text, the fourth edition is revised throughout with clinical, conceptual, and research advances. Important new topics include treating borderline personality disorder in couple therapy, working with remarried partners, culturally competent practice with African American clients, and legal and ethical issues. ...Show more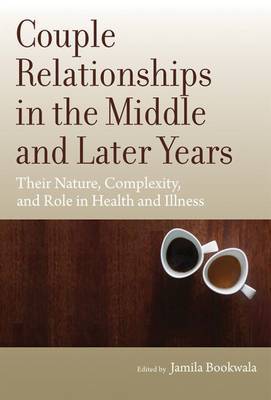 $149.00
NZD
Category: Couple & Family Therapy
Today's older couples often look and function differently than those of yesteryear. Lifespans have increased, while many health challenges remain. Retirement, spousal role equity, and family caregiving needs look different now, and cultural shifts have shaped the prevalence and visibility of non-traditi onal older relationships, such as same-sex relationships and "living apart-together" relationships. With such an increased variety in relationship forms and social contexts, what does the research say about quality? What factors influence the nature and quality of today's older couple relationships, and what are the complex links between relationships and health? In this cutting-edge book, the authors present the latest theoretical, methodological, and empirical perspectives in the field of middle-age and older couple relationships. The chapters cover a broad range of topics, including the impact of health concerns, loneliness, chronic disease management, couple negotiation of everyday tasks, and coping across the lifespan. Implications for couples therapy and policy are included. In short, the book makes a significant stride into understanding the strengths and challenges of older couples. ...Show more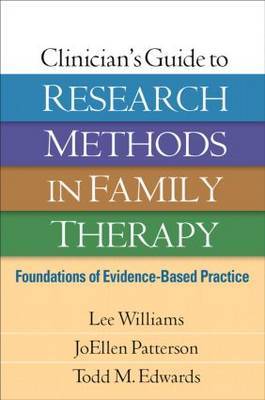 $75.00
NZD
Category: Couple & Family Therapy
A research methods text with a unique focus on evidence-based practice with couples and families, this book bridges the divide between research and clinical work. The text offers comprehensive, user-friendly coverage of measurement and design issues and basic qualitative and quantitative methods. Illust rating research concepts with clinically relevant examples and sample studies, it teaches clear steps for evaluating different types of studies and identifying common threats to validity. Of special value to therapists, it provides a systematic framework for using research to guide the selection and evaluation of interventions that meet the needs of particular clients. Pedagogical features: *End-of-chapter "Applications" sections showing how to evaluate specific methods. *Appendices with quick-reference guides and recommended resources. *Instructive glossary. See also the authors' Essential Skills in Family Therapy, Second Edition: From the First Interview to Termination, which addresses all aspects of real-world clinical practice, and Essential Assessment Skills for Couple and Family Therapists, which shows how to weave assessment into all phases of therapy. ...Show more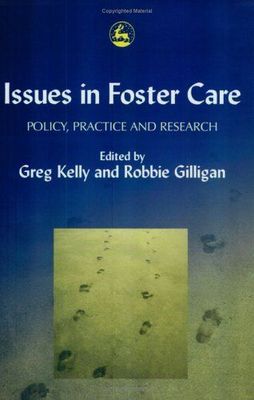 $69.99
NZD
Category: Couple & Family Therapy
Drawing on professional experience from a broad range of perspectives, this is a consideration of the central features of the development of a responsive fostering service. The book focuses on the effectiveness and efficiency of existing assessment methods, with a view to improving and innovating foster care.Each chapter introduces an important aspect of foster care and substitute family care, whether it be personal, professional or organizational. A range of current issues is examined, including: the emotional links between child, foster parent and birth parent; the development of good practice in different traditions; the discussion of continuing, unresolved professional dilemmas; and the organizational context of foster care within the modern state. The book renders the existing literature more accessible to students and practitioners, as well as generating new material. ...Show more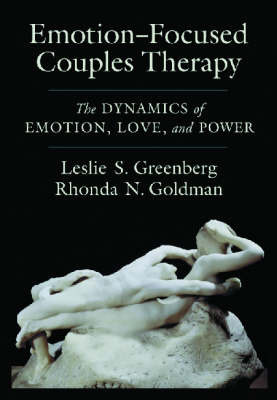 $135.00
NZD
$139.00
(2% off)
Category: Couple & Family Therapy
In Emotion-Focused Couples Therapy: The Dynamics of Emotion, Love, and Power, authors Leslie S. Greenberg and Rhonda N. Goldman explore the foundations of emotionally focused therapy for couples. They expand its framework to focus more intently on the development of the self and the relationship sys tem through the promotion of self-soothing and other-soothing; to deal with unmet needs both from the client's adulthood and childhood; and to work more explicitly with emotions, specifically fear, anxiety, shame, power, joy, and love. The authors discuss the affect regulation involved in three major motivational systems central to couples therapy - attachment, identity, and attraction and clarify emotions and motivations in the dominance dimension of couples' interactions.Written with practitioners and graduate students in mind, the authors use a rich variety of case material to demonstrate how working with emotions can facilitate change in couples and, by extension, in all situations where people may be in emotional conflict with others. ...Show more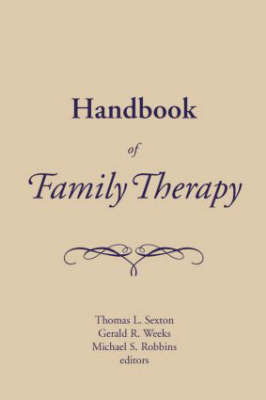 $235.00
NZD
Category: Couple & Family Therapy
The Handbook of Family Therapy is the culmination of a decade of achievements within the field of family and couples therapy, emerging from and celebrating the dynamic evolution of marriage and family theory, practice, and research. The editors have unified the efforts of the profession's major play ers in bringing the most up-to-date and innovative information to the forefront of both educational and practice settings. They review the major theoretical approaches and break new ground by identifying and describing the current era of evidence-based models and contemporary areas of application. The Handbook of Family Therapy is a comprehensive, progressive, and skillful presentation of the science and practice of family and couples therapy, and a valuable resource for practitioners and students alike. ...Show more