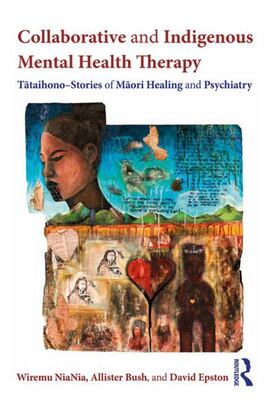 $45.00
NZD
Category: Psychotherapy | Series: Writing Lives: Ethnographic Narratives Ser.
This book examines a collaboration between traditional Māori healing and clinical psychiatry. Comprised of transcribed interviews and detailed meditations on practice, it demonstrates how bicultural partnership frameworks can augment mental health treatment by balancing local imperatives with sound and careful psychiatric care. In the first chapter, Māori healer Wiremu NiaNia outlines the key concepts that underpin his worldview and work. He then discusses the social, historical, and cultural context of his relationship with Allister Bush, a child and adolescent psychiatrist. The main body of the book comprises chapters that each recount the story of one young person and their family's experience of Māori healing from three or more points of view: those of the psychiatrist, the Māori healer and the young person and other family members who participated in and experienced the healing. With a foreword by Sir Mason Durie, this book is essential reading for psychologists, social workers, nurses, therapists, psychiatrists, and students interested in bicultural studies. ...Show more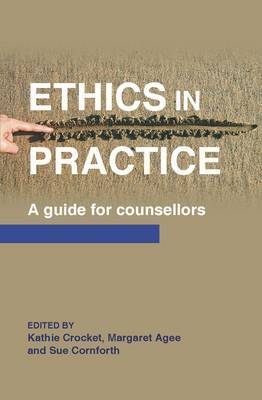 $43.00
NZD
Category: Counselling
This accessible guide locates ethical practice in the context of New Zealand's Treaty-based culture, law and legal systems, and the New Zealand Association of Counsellors' Code of Ethics. A wide range of practitioners discuss ethical dilemmas that challenge them in their daily work.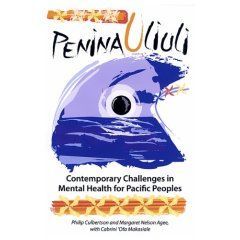 $79.00
NZD
Category: Counselling
This diverse collection of essays examines important issues related to mental health among Pacific Islanders through the topics of identity, spirituality, the unconscious, mental trauma, and healing.
$45.00
NZD
Category: NZ Maori
Tikanga Maori is the authoritative and accessible introduction to understanding the correct Maori ways of doing things as they were done in the past, as they are done in the present - and as they may yet be. In this revised edition, Hirini Mead has added an extensive new chapter on mana whenua, mana moa na, Maori authority over land and ocean, and the different interpretations and applications of mana whenua and mana moana historically and today. Hirini Mead has also updated the section on tangihanga to include contemporary issues about cremation choices and what happens to the deceased in Maori/non-Maori partnerships where there are disputes about following tangi tikanga or Pakeha traditions. The remainder of the book explores how tikanga Maori may influence contemporary life and society, and Hirini Mead proposes guidelines to help us test appropriate responses to challenges that may yet be laid down. ...Show more
$25.00
NZD
Category: Ceremonies/Celebrants
A guide - complete with glossary - to customs, protocol and etiquette for visitors to New Zealand marae.Hiwi and Pat Tauroa outline the sequence of events that begins when visitors arrive at the gates of a marae and ends with their departure. Appropriate behaviour is described at each stage; the spiritu al background is explained; and a selection of waiata (songs), karakia (prayers) and mihi (greetings) are provided for the visitor who wishes to make correct responses. There is also a moving personal account of the marae that have played an important role in Hiwi Tauroa's life. ...Show more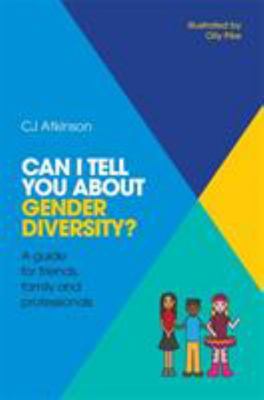 $10.00
NZD
$20.00
(50% off)
Category: Children's Books | Series: Can I Tell You About...?
Meet Kit - a 12 year old undergoing medical transition - as he talks about gender and the different ways it can be explored. He explains what it is like to transition and how his friends, family and teachers can help through talking, listening and being proactive. With illustrations throughout, this is an ideal way to start conversations about gender diversity in the classroom or at home and suitable for those working in professional services and settings. The book also includes a useful list of recommended reading, organisations and websites for further information and support. ...Show more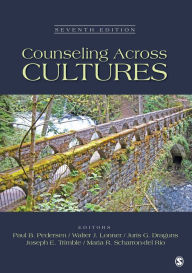 Counseling Across Cultures
by Editors: Paul B. Pedersen, Walter J. Lonner, Juris G. Draguns, Joseph E. Trimble, Maria R. Scharron-del Rio
$197.00
NZD
Category: Diversity
Offering a primary focus on North American cultural and ethnic diversity while addressing global questions and issues, Counseling Across Cultures, Seventh Edition, edited by Paul B. Pederson, Walter J. Lonner, Juris G. Draguns, Joseph E. Trimble, and María R. Scharrón-del Río, draws on the expertise of 48 invited contributors to examine the cultural context of accurate assessment and appropriate interventions in counseling diverse clients. The book's chapters highlight work with African Americans, Asian Americans, Latinos/as, American Indians, refugees, individuals in marginalized situations, international students, those with widely varying religious beliefs, and many others. Edited by pioneers in multicultural counseling, this volume articulates the positive contributions that can be achieved when multicultural awareness is incorporated into the training of counselors. ...Show more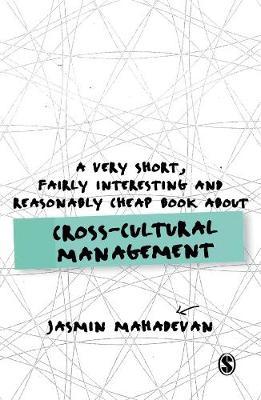 $48.00
NZD
Category: Diversity | Series: Very Short, Fairly Interesting & Cheap Books
Conceived by Chris Grey as an antidote to conventional textbooks, each book in the `Very Short, Fairly Interesting and Reasonably Cheap' series takes a core area of the curriculum and turns it on its head by providing a critical and sophisticated overview of the key issues and debates in an informal, co nversational and often humorous way. In Cross-Cultural Management, the author takes a critical, power-sensitive and culturally-aware perspective that moves beyond the paradigms debate, placing greater emphasis on the holistic nature of culture and its managerial consequences and taking into account the diversity and multiple identities apparent in cross-cultural management. Suitable for students of cross-cultural management, human resource management or workplace diversity and professionals working in organizations and intercultural training. ...Show more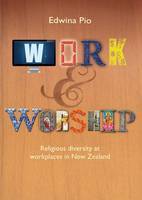 $33.00
NZD
Category: Diversity
The book investigates religious diversity and suggests how business leaders can script success in their policies and practices by taking into account the growing workforce of minority religions in their organisations. Five diversity megatrends are discussed: Increasing global mobility and growth of 'no n-traditional' migrants in Western countries based on changing demographic patterns; Religious growth with multiple religions, including minority religions diffusing historically religious monopolies; Changing corridors of commerce such as BRICS, Asia Pacific and halal billion dollar markets; Human Rights and the fusion of sacred and secular with accommodation and good faith - a more pressing requirement in organisations; and the whole self at work or 24/7 lives. While diversity has always been part of the mix of Aotearoa New Zealand, until recently it could be discounted as it affected only a few. Now there is a blurring of boundaries between the secular and sacred for many individuals, or people of the diaspora who belong to faith traditions such as Hinduism, Islam, Indian Christianity, Sikhism and Zoroastrianism. The findings clearly indicate the need to develop a more sophisticated understanding of religious diversity in the workplace, in particular a world of cooperation, good faith and respect where organisations craft and implement policies and practices acknowledging the porosity between the sacred and secular. The careful and comprehensive research analysis within Work and Worship documents how business leadership within New Zealand welcomes the growing community of minority religions to their working organizations. ...Show more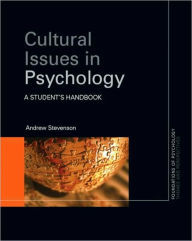 $59.00
NZD
Category: Diversity
Does our cultural background influence the way we think and feel about ourselves and others? Does our culture affect how we choose our partners, how we define intelligence and abnormality and how we bring up our children? Psychologists have long pondered the relationship between culture and a range of p sychological attributes. Cultural Issues In Psychology is an all round student guide to the key studies, theories and controversies which seek to explore human behaviour in a global context. The book explores key controversies in global psychology, such as: Culture: what does it mean and how has it been researched? Relativism and universalism: are they compatible approaches in global research? Ethnocentrism: is psychological research dominated by a few regions of the world? Indigenous psychologies: what are the diverse research traditions from around the world? Research methods and perspectives: how can we compare and contrast cross-cultural psychology and cultural psychology? The book also includes detailed examinations of global research into mainstream areas of psychology, such as social, cognitive and developmental psychology, as well as abnormal psychology. With insightful classroom activities and helpful pedagogical features, this detailed, yet accessibly written book gives introductory-level psychology students access to a concise review of key research, issues, controversies and diverse approaches in the area of culture and psychology. ...Show more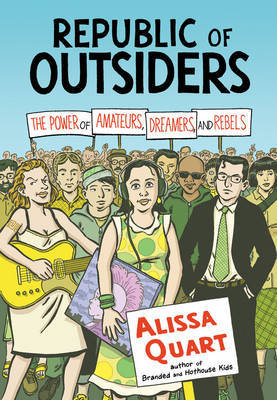 $35.00
NZD
Category: Society & Culture
Republic of Outsiders is a look at the growing number of American outsiders who disrupt the status quo: the outcasts who seek to redefine a wide variety of fields, from film and mental health to music and gender. These people range from professional and amateur filmmakers crowd-sourcing their work, to t ransgender and autistic activists, and Occupy Wall Street's 'alternative bankers'. They are the groups that have forged a new cultural practice Quart dubs 'identity innovation'; pushing the boundaries of who are they are and what they can achieve. ...Show more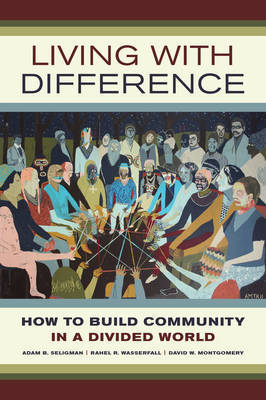 $44.00
NZD
Category: Society & Culture | Series: California Series in Public Anthropology
Whether looking at divided cities or working with populations on the margins of society, a growing number of engaged academics have reached out to communities around the world to address the practical problems of living with difference. This book explores the challenges and necessities of accommodating difference, however difficult and uncomfortable such accommodation may be. Drawing on fourteen years of theoretical insights and unique pedagogy, CEDAR-Communities Engaging with Difference and Religion-has worked internationally with community leaders, activists, and other partners to take the insights of anthropology out of the classroom and into the world. Rather than addressing conflict by emphasizing what is shared, Living with Difference argues for the centrality of difference in creating community, seeking ways not to overcome or deny differences but to live with and within them in a self-reflective space and practice. This volume also includes a manual for organizers to implement CEDAR's strategies in their own communities. ...Show more