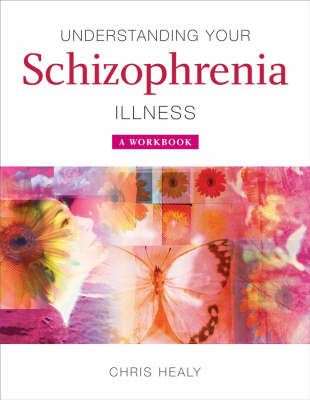 $79.00
NZD
Category: Psychoses
Being diagnosed with schizophrenia can be a devastating experience. It is therefore crucial that those diagnosed with the illness are provided with complete and accurate information that explains what schizophrenia is, answers questions about what it means to be diagnosed and helps them to come to terms with their illness."Understanding Your Schizophrenia Illness: A Workbook" provides mental health professionals with a structured framework for providing this information to clients. Developed by Chris Healy, an experienced psychiatric nurse, it is a complete, educational resource that professionals and clients can work through together. The workbook is organised into six parts and provides an overview of schizophrenia, as well as discussing the possible causes, the symptoms, the treatments and how to cope with life post diagnosis. Each section also includes assessment questionnaires, case studies and frequently asked questions. This is an invaluable resource for everyone involved with those diagnosed with schizophrenia. This workbook will also be welcomed by mental health students, carers and clients themselves. ...Show more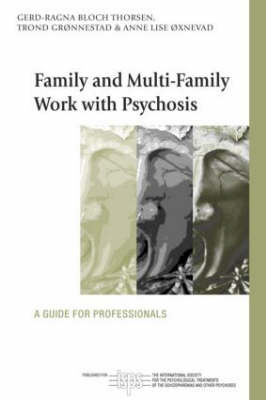 $75.00
NZD
Category: Psychoses | Series: International Society for the Psychological Treatment of Schizophrenia and Other Psychoses S.
"Family and Multi-Family Work with Psychosis" provides a practical step-by-step guide for professionals treating psychosis using family work. The authors draw on over ten years of experience working with family and multi-family groups where there are members with a psychotic disturbance. They provide he lpful guidance on vital issues, including setting up initial group meetings, crisis intervention plans, group structure, problem solving and communication in the group. Subjects covered include: the Stress-Vulnerability Model; the group structure and framework; Family-work in early psychosis; Working with families of people suffering from psychosis and substance misuse; What can the family do to be of help and support? This accessible, jargon-free guide will be of great interest to anyone interested in investigating the potential for using family work to treat those with psychosis. ...Show more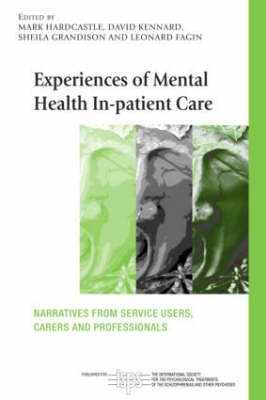 $73.00
NZD
Category: Psychoses
This book offers an insight into the experience of psychiatric in-patient care, both from a professional and a user perspective. The editors highlight the problems in creating therapeutic environments within settings which are often poorly resourced, crisis driven and risk aversive. The contributors arg ue that for change to occur there needs first of all to be a genuine appreciation of the experiences of those involved in the unpredictable, anxiety-arousing and sometimes threatening environment of the psychiatric ward. Each chapter comprises a personal account of in-patient care by those in the front line: people who have been admitted to a psychiatric ward; their relatives; or those that provide the care. These accounts are followed by two commentaries written from different perspectives, suggesting lessons that can be learnt to improve the quality of care. "Experiences of mental health in-patient care" will be useful for all mental health professionals, including mental health nurses, psychiatrists, clinical psychologists, occupational therapists, arts therapists, social workers and trainees, as well as service users and carers organisations. ...Show more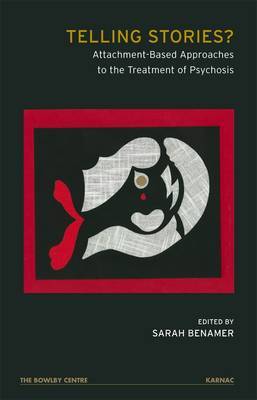 $58.00
NZD
Category: Psychoses
Telling Stories? explores the contemporary state of affairs in the understanding and treatment of psychosis. This is an inclusive approach to mental distress requires that in order to truly understand psychosis we must begin by listening to those who know this from the inside out; the voices and narrati ve of those who have been condemned as 'unanalysable' and mad. Far from being fantastical, the complex stories that are being articulated communicate painful truths and the myriad ways in which the human psyche survives overwhelming trauma. This book is the culmination of an integrated and creative alliance between those on the cutting edge, experientially, in research, diagnosis, and treatment; this multidisciplinary dialogue proposes a new relational and attachment orientated paradigm for the 21st century. In contrast to the containment model that is currently favoured, this advocates listening and talking therapies, and the healing power of a loving relationship, offering those with psychosis the possibility of more nourishing engagement with the world.About the author:Sarah Benamer trained as an attachment based psychoanalytic psychotherapist with the Centre for Attachment-based Psychoanalytic Psychotherapy (CAPP), now The Bowlby Centre, where she is a tutor, teacher, approved supervisor and training therapist, and member of the clinical training committee. She works as a relational psychotherapist in private practice. Prior to training as a psychotherapist she worked as an independent advocate with those in crisis in the National Health Service (NHS) psychiatric system and with individuals in chronic pain, with long term illness and severe physical disabilities. ...Show more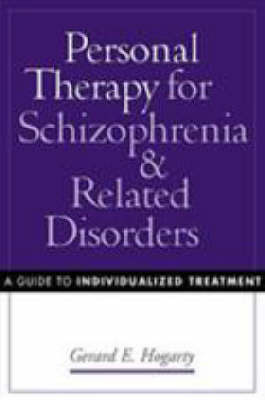 $94.99
NZD
$96.00
(1% off)
Category: Psychoses
This book presents the first evidence-based psychotherapy with demonstrated effectiveness for persons with schizophrenia and related disorders. Designed to help patients both achieve and maintain clinical stability, personal therapy combines psychoeducation; internal coping skills training; and enhancem ent of interpersonal, social, and vocational functioning. The volume describes how to integrate the approach with medical management and provides a practical, three-phase therapy manual, fully documented with findings from the author's influential research program. Detailed information is presented on the application of graduated strategies as the patient moves from a recent psychotic episode, through the process of optimal stabilization, to the resumption of community life outside the home. Also featured are tools for monitoring progress and suggestions for tailoring interventions to the specific needs of each patient. ...Show more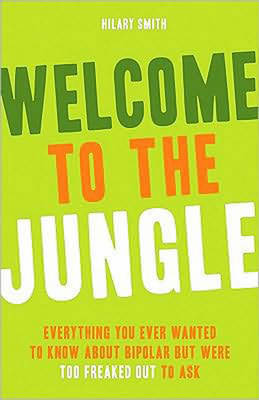 $35.00
NZD
Category: Psychoses
Bipolar is one of the most commonly diagnosed emotional/psychiatric condition and diagnosis tends to come when one is in ones late teens or early 20s. And yet almost nothing has been written about it from eye level and a young persons perspective. Welcome to the Jungle fills that gap with its upfront, e mpowering approach to the challenges of being diagnosed bipolar. Both humorous and immensely honest, it offers a true in the trenches perspective young readers will trust. ...Show more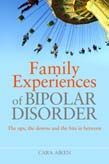 $42.00
NZD
Category: Psychoses
Bipolar disorder can be a devastating illness, seriously affecting not only the person with bipolar but also their children, partner, parents, family and friends. While most people are familiar with the terms 'manic depressive' and 'bipolar disorder', there remains a lack of real understanding about the illness and many sufferers and their families can feel helpless, alone and misunderstood. "Family Experiences of Bipolar Disorder" is a personal and honest account of bipolar disorder. The author Cara Aiken has lived with bipolar for 10 years, and in this book she gathers together her experiences and those of a host of contributors to portray the reality of the illness and its impact on family life. Their children give open and frank accounts of their lives with a bipolar parent, and partners and close family members explain how it has affected them. The book also features important facts and figures related to bipolar which are contributed by leading experts. ...Show more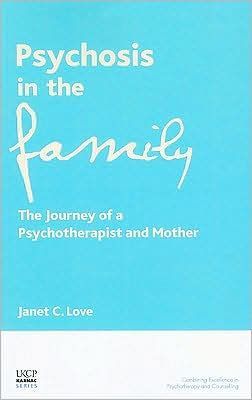 $62.00
NZD
Category: Psychoses
"Psychosis in the Family" is a book written not just by a professional trans personal psychotherapist but by someone who has walked the heart rending path and experienced the psychological trauma of loving someone in psychosis; psychosis which still remains the 'greatest taboo' in society today, togethe r with its implicit diagnosis of a 'lifelong sentence of medication' and 'no cure.' The 21st century has seen a significant shift amongst us to take more responsibility for our illnesses through being able to access unlimited information on diagnoses and treatments through the Internet.To date, severe mental illness has been a particularly closed book, with only psychiatrists and mental health professionals professing to know its secrets and mysteries. In particular, psychosis has been a subject which for centuries has lain behind the locked doors of the experts just as the severely mentally ill have been hidden away from the public eye in locked wards.This book is in the main a personal and moving narrative of a mother looking to help her son avoid a lifelong sentence of medication whilst trying to research holistic resources and alternative approaches for treatment whilst negotiating the vagaries of the current mental health system. ...Show more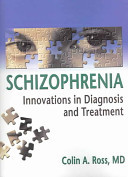 $67.00
NZD
Category: Psychoses
Schizophrenia: Innovations in Diagnosis and Treatment will revolutionise the profession of psychology with data, arguments, and a review of previously published literature to support Dr. Ross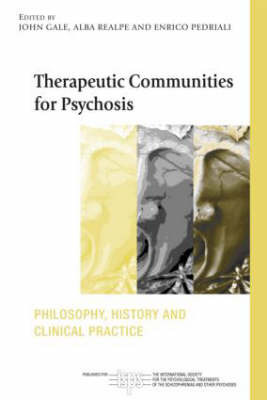 $67.00
NZD
Category: Psychoses
"Therapeutic Communities for Psychosis" offers a uniquely global insight into the renewed interest in the use of therapeutic communities for the treatment of psychosis, as complementary to pharmacological treatment. Within this edited volume contributors from around the world look at the range of treatm ent programmes on offer in therapeutic communities for those suffering from psychosis. Divided into three parts, the book covers: the historical and philosophical background of therapeutic communities and the treatment of psychosis in this context; treatment settings and clinical models; and, alternative therapies and extended applications. This book will be essential reading for all mental health professionals, targeting readers from a number of disciplines including psychiatry, psychology, social work, psychotherapy and group analysis. ...Show more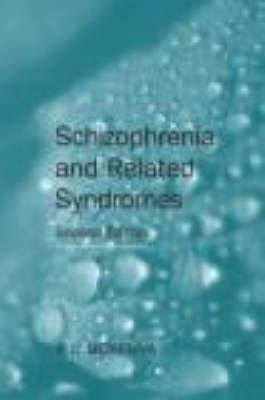 $94.00
NZD
Category: Psychoses
This new edition of "Schizophrenia and Related Syndromes" has been thoroughly updated and revised to provide an authoritative overview of the subject, including new chapters on the neurodevelopmental hypothesis, cognitive neuropsychology, and schizophrenia and personality. Peter McKenna guides the reade r through a vast amount of literature on schizophrenia plus related syndromes such as paranoia and schizoaffective disorder, providing detailed and in-depth, but highly readable, accounts of the key areas of research. The book describes the clinical features of schizophrenia and its causes and treatment, covering subjects such as: Aetiological factors in schizophrenia; The neurodevelopmental theory of schizophrenia; Neuroleptic drug treatment; Paraphrenia and paranoia; and, Childhood schizophrenia, autism and Asperger's syndrome. "Schizophrenia and Related Syndromes" will prove invaluable for psychiatrists and clinical psychologists in training and in practice. It will also be a useful guide for mental health professionals and researchers working in related fields. ...Show more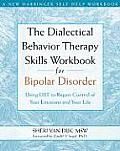 $48.00
NZD
Category: Dialectical Behaviour Therapy
The Dialectical Behavior Therapy Skills Workbook for Bipolar Disorder provides readers with DBT skills such as mindfulness, motion regulation, and radical acceptance to help them move away from the destructive behaviors that often accompany bipolar disorder.