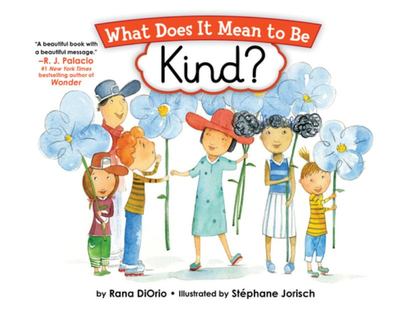 $22.00
NZD
Category: Emotions | Series: What Does It Mean to Be... ? Ser.
"...a beautiful book with a beautiful message...the book shows young children how easy it is to be kind through small acts and in simple ways..."--R.J. Palacio, author of the #1 New York Times bestseller WonderBeing kind means...Smiling at the new student in class.Giving someone a compliment.Celebrating the differences in others. When the girl in the red hat finds the courage to be kind to the new student in class, her kindness spreads. Kind act by kind act, her whole community experiences the magical shift that happens when everyone understands--and acts on--what it means to be kind. More Awards for What Does It Mean to Be Kind?- 2015 Moonbeam Gold Medalist ...Show more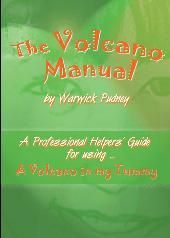 $35.00
NZD
Category: Emotions
A professional helper's guide for using A Volcano in my Tummy Designed to ensure that teachers, counselors and other professionals working with angry children can make optimum use of A Volcano in my Tummy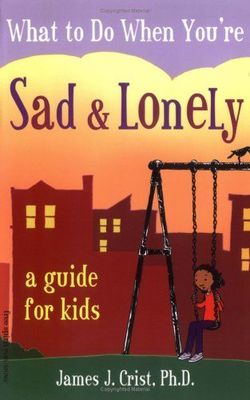 $28.00
NZD
Category: Emotions
Everyone feels sad and lonely sometimes. Increasing numbers of children are living with depression, often unrecognised or diagnosed. Here is a book that kids can turn to when they need advice, reassurance, and ideas. The author explains how the body and mind react to painful feelings of sadness and lone liness, then offers "Ten Tips for Beating the Blues" - coping skills kids can read, learn, and practice. Additional strategies help kids get a handle on their feelings, make and keep friends, and enjoy their alone time. The second part of the book focuses on depression, bipolar disorder, grief, and other problems too big for kids to handle on their own, and how to ask for help, in a way that works. ...Show more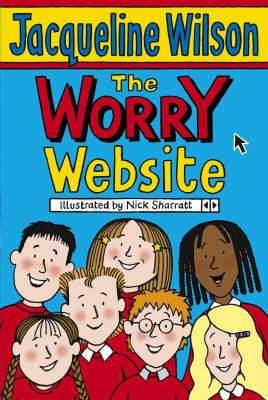 $17.00
NZD
Category: Emotions
Is anything bothering you? Problems in class or at home? Don't know where to turn for help? Log on to the Worry Website! Type in your worry and wait for the good advice to flow in. At least that's the plan when Mr Speed sets up his super-cool new Worry Website for the class. Holly, Greg, Natasha and the rest feel that they've got shedloads of worries. But, as they find out, sometimes the best advice comes from the most unexpected place. Lots of the kids in Mr Speed's class have something to worry about. From a new stepmum to coping with Maths, everyone has their own private concerns and it's sometimes difficult to discuss them - even when you need advice. So Mr Speed sets up the Worry Website on the classroom computer. Anybody in the class can anonymously enter their worry and anyone else can type in advice to help out. ...Show more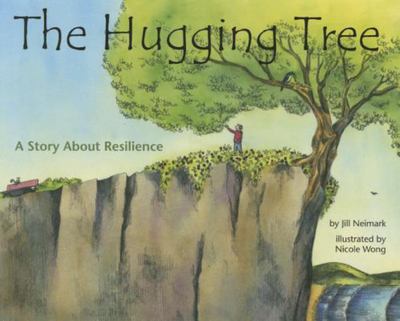 $20.00
NZD
Category: Emotions
The Hugging Tree tells the story of a little tree growing all alone on a cliff, by a vast and mighty sea. Through thundering storms and the cold of winter, the tree holds fast. Sustained by the natural world and the kindness and compassion of one little boy, eventually the tree grows until it can hold a nd shelter others. The resilience of the Hugging Tree calls to mind the potential in all of us: to thrive, despite times of struggle and difficulty. To nurture the little spark of hope and resolve. To dream and to grow, just where we are. A Note to Parents and Caregivers by Elizabeth McCallum provides more information about resilience, and guidelines for building resilience in children. ...Show more
Visiting Feelings
by Laurence Z. Rubenstein; Shelly Hehenberger (Illustrator)
$40.00
NZD
Category: Emotions
Do you have a feeling that's visiting today? Can you open your door and invite it to play? Visiting Feelings encourages children to treat their feelings like guests -- welcome them in, get to know them, and perhaps learn why they are visiting. Through this purposeful and mindful exploration, Visiting Feelings harnesses a young child's innate capacity to fully experience the present moment and invites children to sense, explore, and befriend all of their feelings with acceptance and equanimity. A Note to Parents provides more information about emotional awareness and mindfulness, plus practical advice and activities for introducing mindfulness into daily family routine. ...Show more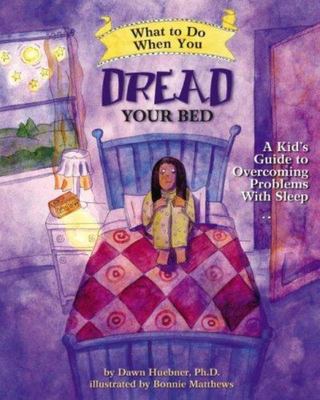 $35.00
NZD
Category: Emotions
Wouldn't it be great if you could climb into bed, snuggle under your covers, and fall asleep without any fuss or fear? Without listening for noises or thinking about bad guys? Without an extra drink, or an extra hug, or an extra trip to the bathroom? Bedtime is tough for many kids. If you're a kid who d reads your bed, and are convinced that nothing short of magic will make nighttime easier, this book is for you. What to Do When You Dread Your Bed guides children and their parents through the cognitive-behavioral techniques used to treat problems with sleep. Fears, busy brains, restless bodies, and overdependence on parents are all tackled as children gain the skills they need for more peaceful nights. This interactive self-help book is the complete resource for educating, motivating, and empowering children to fall asleep and stay asleep - like magic! ...Show more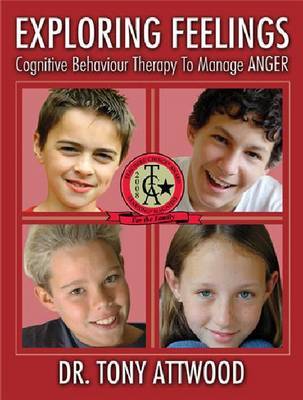 $40.00
NZD
Category: Cognitive Behavioural Therapy
This title is a winner of a 2008 Teachers' Choice Award! Many children, especially those with developmental delays, have trouble understanding or expressing their feelings. The result can be difficulty with anger management. Listing possible responses to situations - and the likely outcome of each one - allows the child to make informed decisions about which responses to choose (walking away versus hitting). This book provides a guide for caregivers and then the workbook portion asks children to identify situations that trigger their anger and find appropriate ways to respond. ...Show more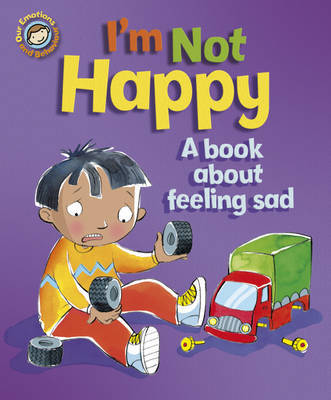 $22.00
NZD
Category: Emotions | Series: Our Emotions & Behaviour
Ben's friends aren't happy. Amir has broken his best truck. Mick took Tim's football without asking, and Molly has lost her dog. How can Ben make his friends feel better? This series introduces young children to different aspects of our emotions and behaviour. A fictional story is backed up by suggestio ns for activities and ideas to talk about, while a wordless storyboard encourages children to tell another story. ...Show more
$17.00
NZD
Category: Picture Books
Every day Amos McGee spends a little bit of time with each of his friends at the zoo, running races with the tortoise, keeping the shy penguin company, and even reading bedtime stories to the owl. But when Amos is too sick to make it to the zoo, his animal friends decide it's time they returned the favo ur. A delightful picture book about true friendship. ...Show more
$28.00
NZD
Category: Emotions
If kids with anxiety could see their strengths, they would feel so much bigger than their anxiety. They would feel bigger than everything - as though a tiny, tip-toed stretch could have them touching the top of the world from where they are. This book is a reminder for all kids that everything they need to be brave, strong and brilliant is already in them. ...Show more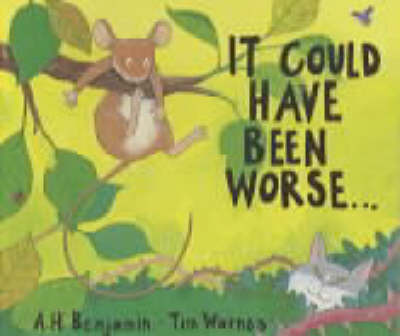 $18.00
NZD
Category: Emotions
Mouse is on his way home from visiting his cousin when he undergoes a series of mishaps, getting bruised , soaked and covered in prickles. Tim Warnes' illustrations take poor Mouse through his eventful journey. Good explaination for children that things are not as bad as they seem.