$15.00
NZD
Category: Board Books | Series: Pip and Posy
Pip and Posy are having a lovely day at the seaside, collecting shells and digging the sand. But when Posy has a nap, Pip makes friends with a boy called Zac. Zac is very cool: he has lots of fun toys and beach gear, AND he's really good at handstands. So, to her dismay, when Posy wakes up, she finds th at Pip is more interested in playing with Zac than her. A funny and dramatic story about working out that two's company and three's a... PARTY! ...Show more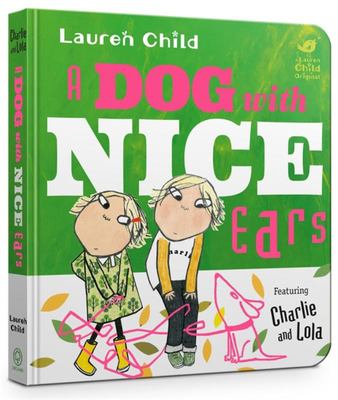 $19.00
NZD
Category: Board Books | Series: Charlie and Lola
A brilliant Charlie and Lola board book story from multi-award-winning author and Children's Laureate Lauren Child! Lola wants a dog - but the qualities of her perfect pooch seem oddly like those of a ... rabbit! Silly, surprising, thoughtful and fun, Charlie and Lola are on top form in this fantastic ally funny story, packed full of dogs of every shape, size and colour. Lauren Child's endlessly endearing characters and inimitable humour will be a sure-fire hit with existing and new fans - this is the perfect tale for anyone who has ever imagined what having the perfect pet would be like. A new Charlie and Lola story is the gold standard in picture books - the perfect read-aloud that both children and parents will love.   ...Show more
$15.00
NZD
Category: Board Books | Series: Charlie and Lola
Charlie's little sister Lola is nearly big enough to go to school - but Lola is not so sure. She thinks it probably would be useful to read and write and count, but she doesn't really have time for school - she's much too busy doing extremely important things at home. And, besides, Lola's invisible frie nd, Soren Lorensen, is slightly nervous about going to school on his own ...A tale of first-day-at-school worries addresses childrens' fears with warmth, humour, and a lot of fun. This is the board book edition of the classic picture book. As seen on CBeebies! Over three million Charlie and Lola books have been sold worldwide. Look out for other classic stories: I Will Not Ever Never Eat a Tomato I Am Not Sleepy and I Will Not Go to Bed Slightly Invisible One Thing ...Show more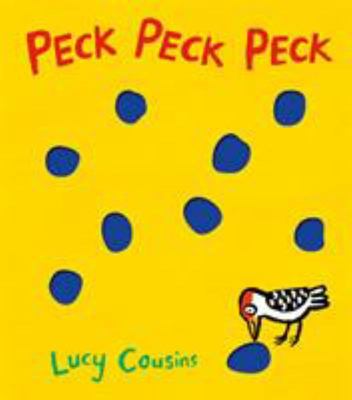 $16.00
NZD
Category: Board Books
"Not only has irresistible charm but in Cousins's signature fashion, there's a lot to learn. . . . There's a world of interactive enjoyment here." -- Booklist (starred review)   Little woodpecker has just learned to peck. He's having so much fun that he peck-peck-pecks right through a door and has a go at everything on the other side. Children will be drawn to the young bird's exuberance at learning a new skill--and ready to snuggle along at day's end for a night of sweet dreams. ...Show more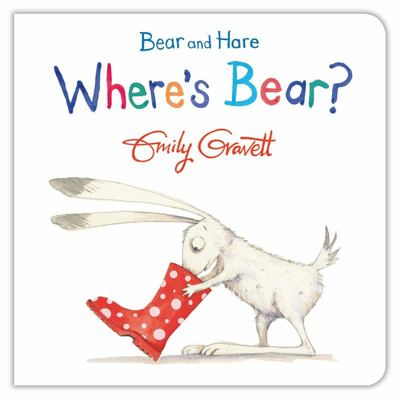 $15.00
NZD
Category: Board Books | Series: Bear and Hare
Bear and Hare are back in their third adventure, Where's Bear? and this time they're playing hide-and-seek. Hare is very good at closing his eyes and counting to ten. The problem is, Bear is not very good at hiding. Not very good at all. When you're as big as Bear squeezing yourself behind a lamp stand is not easy, and trying to disappear behind a glass fish tank is simply not going to work. But all of a sudden Bear is...gone! Wherever could he be? Lovingly written and illustrated by award-winning Emily Gravett, children will love this engaging and funny story featuring everybody's favourite friends: Bear and Hare. Praise for Emily Gravett: 'One of our most inventive and surprise-full creators of picture books' - Michael Rosen 'She has the intuitive grasp of timing, expression and anticipation which marks out the exceptional from the mediocre' - Sunday Telegraph ...Show more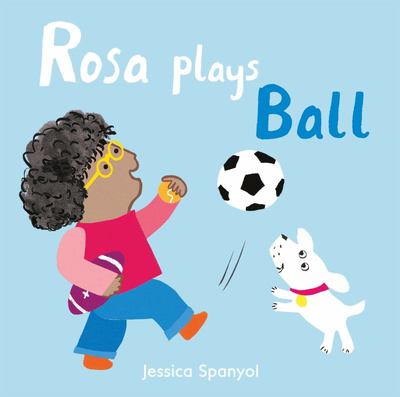 $15.00
NZD
Category: Board Books | Series: All about Rosa Ser.
Let's find out which toys Rosa and her friends are playing with today!An important series that celebrates inclusivity, promotes gender equality and embraces the uniqueness of every child.
$15.00
NZD
Category: New Baby | Series: My New Baby Ser.
There is so much to find out when a baby is born What does it smell like, and when will it walk? When does it sleep, and what does it like to eat? A new addition to any family is exciting, but the experience can alsobe worrying and confusing for siblings. Coping with the new situations and emotions that arise can be very challenging. This series of four board books deals with the anticipation of waiting for the new baby, the excitement of the arrival itself, and the beginnings of the special relationship that develops between siblings. The simple conversational text and lively illustrations are carefully designed to encourage further dialogue between reader and child. ...Show more
$16.00
NZD
Category: Board Books | Series: Slinky Malinki
Slinky Malinki likes to wake up very early in the morning. He thinks his family should too, but do they agree?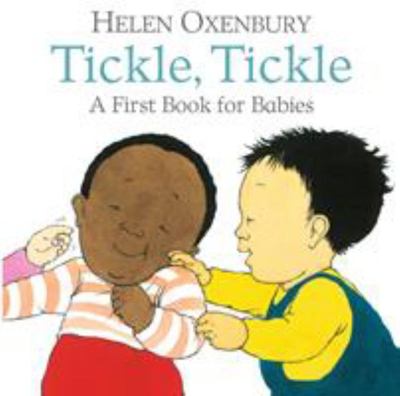 $14.00
NZD
Category: Board Books
The much-loved and cherished babies are back in these delightful stories to help engage toddlers and encourage a love of reading.
$16.00
NZD
Category: Board Books | Series: Hairy Maclary and Friends
It'a-s time for a trip to the vet where Hairy joins the tumult of "miserable dogs and cantankerous cats, a rabbit with pimples and rickety rats." Lynley Dodd's books have sold over two million copies worldwide. Previously available in the U.S. only in library binding.
$13.00
NZD
Category: Board Books
This beautiful, brightly illustrated board book introduces babies to the parts of the body both in English and in Maori. From our head to our toes, vibrant pictures of the children of Aotearoa are the perfect introduction to the body for Kiwi babies. This simple and eye-catching book, with essential wor ds in English and Maori, will delight our littlest learners. ...Show more