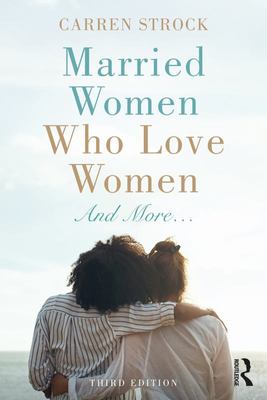 $59.00
NZD
Category: Relationships
This accessible book offers support and advice for women in heterosexual marriages who discover, or are coming to terms with, their lesbianism or bisexuality. It also offers guidance for the single lovers of married women. In sharing the author's personal story, as well as the descriptive experiences o f others, this book provides validation and empowerment to multitudes of women in their search for their true identities. In this third edition of Married Women Who Love Women, the author gives women ways in which to structure and restructure their lives and their families after they realize their same-gender sexuality. Chapters consider questions such as how women make this discovery, reactions from loved ones, and the outcomes for marriages and families. Updated throughout with contemporary understandings of sexuality and gender, this book includes a wealth of information, fresh narratives, and stories offering insight into women's experiences across the country. This is an essential read for women and their partners who are discovering their true identity, as well as therapists, helping professionals, and students of women's studies, gender studies, sexuality studies, and LGBTQ studies programs. ...Show more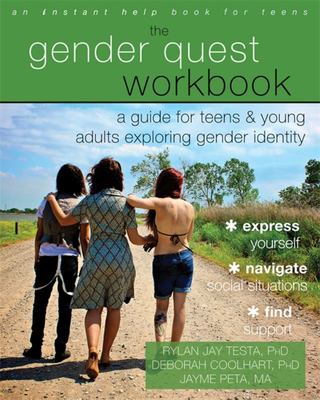 $45.00
NZD
Category: LBGTQ | Series: Instant Help Solutions Ser.
This one-of-a-kind, comprehensive workbook will help you navigate your gender identity and expression at home, in school, and with peers. If you are a transgender and gender nonconforming (TGNC) teen, you may experience unique challenges with identity and interpersonal relationships. In addition to exp eriencing common teen challenges such as body changes and peer pressure, you may be wondering how to express your unique identity to others. The Gender Quest Workbook incorporates skills, exercises, and activities from evidence-based therapies—such as cognitive behavioral therapy (CBT)—to help you address the broad range of struggles you may encounter related to gender identity, such as anxiety, isolation, fear, and even depression. Despite outdated beliefs, gender no longer implies being simply male or female, but rather a whole spectrum of possibilities. This fun, engaging workbook is designed specifically for teens like you who want to explore the concept of gender and gender identity and expression—whether you already identify as TGNC or are simply questioning your gender identity. The activities in this book will help you explore your identity internally, interpersonally, and culturally. And along the way, you'll learn how to effectively express yourself and make informed decisions on how to navigate your gender with family, friends, classmates, and coworkers. The book also includes chapters on sex and dating, balancing multiple identities, and how to deal with stressful challenges when they arise. The Gender Quest Workbook also features a brief downloadable guide for clinicians that explains ways professionals can better serve gender-expansive youth. The guide will address ways to help youth working with gender identity build resilience against gender minority stress, among other topics. ...Show more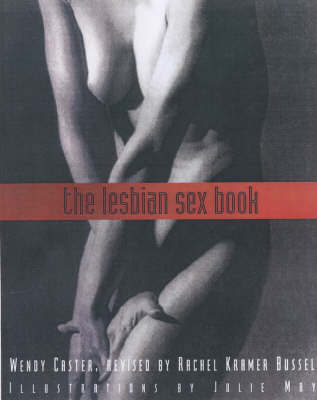 $47.00
NZD
Category: Sexuality
A best-seller for years, THE LESBIAN SEX BOOK is ready for a revamp to reflect the changing times. Still as thorough and comprehensive as ever - and just as entertaining, THE LESBIAN SEX BOOK, 2ND EDITION covers everything you ever wanted to know about lesbian sex, plus a whole lot of things you never e ven imagined, but are definitely going to want to know about. Whether the topic is sex practices, gender politics, relationship building, polyamory, edible body oils, or strap-on toys, THE LESBIAN SEX BOOK is the one source perfect for both the erotic novice and the sexually adventurous. ...Show more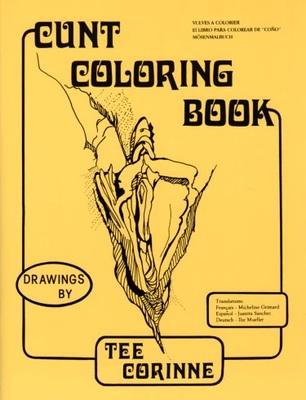 $27.00
NZD
Category: Colouring Books
Over three dozen cunts of every size and description for you to color. Originally used for a sex-education class. Crayons not included.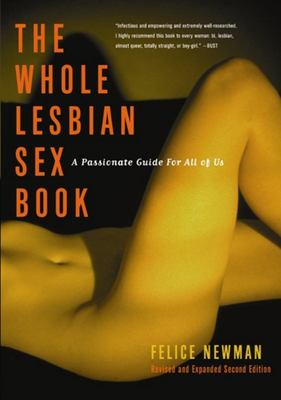 $45.00
NZD
Category: Sexuality | Series: Sex Guides
Drawing on a wide range of published sources as well as her own notoriously graphic questionnaire circulated by e-mail, the author has compiled an exhaustively thorough how-to guide with an entirely new chapter on relationships. Witty and personal, The Whole Lesbian Sex Book is the most comprehensive se x guide available for lesbians, offering information and support for all lesbian lifestyles. It speaks to lesbian and bisexual readers of diverse experiences ...Show more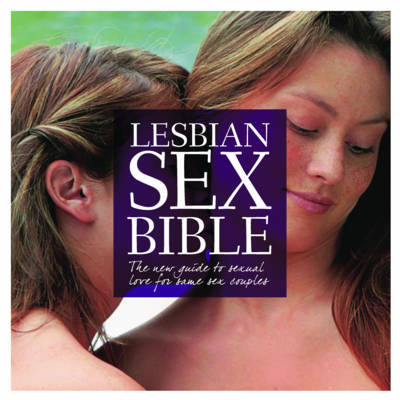 $40.00
NZD
Category: Sexuality
Modern techniques and advice for lesbian, bisexual, and queer women, and winner of the Lambda Literary Award for Lesbian Erotica (2015). The Lesbian Sex Bible is a fresh, funny, irreverent, and inclusive look at lesbian sexuality. This book encourages women to talk freely about sex, to deepen and expand their sexual knowledge, and it empowers women of all sexual identities to have the hottest sex possible. Lesbian, bisexual, bicurious, trans, butch, femme, androgynous, seasoned dykes, and curious new comers alike will want to keep this book on the nightstand. Filled with explicit techniques and tips for the hottest sex imaginable, each chapter focuses on individual elements of lesbian sex while also providing frank advice about lesbian dating and relationships, gender, identity, and sexual culture. Highlighting strategies for sexual satisfaction and erotic empowerment, The Lesbian Sex Bibleis a comprehensive guide for lesbians and all women interested in expanding their sexual knowledge. ...Show more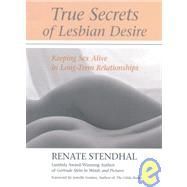 $35.00
NZD
Category: Sexuality
A look at how issues of intimacy - specifically desire, need, and trust - may confront repressed feelings of fear and shame within the context of the long-term lesbian relationship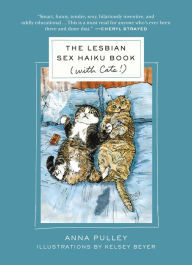 $28.00
NZD
Category: Sexuality
Lesbian sex has been confounding people since the dawn of time. What is it that two women do together exactly? The Lesbian Sex Haiku Book (with Cats!) is a humorous guide to lesbian sex, dating rituals, and relationships, and aims to dispel all myths. Haiku paired with hilarious watercolor illustrations of cats in various stages of sexual awkwardness will enlighten, demystify, remystify, and most importantly entertain as you learn about all the aspects involved in girl-on-girl action. From lesbian pick-up lines: Pronounce Annie Proulx's name correctly—watch lady's cargo pants fall off. To icebreaker haiku for first dates: It has been MANY years, but I'm not done griping about The L Word. To, of course, the mechanics of lesbian sex: It's like straight sex but afterwards we ask ourselves, "We just had sex, right?" Lesbian sex is like water polo—no one really knows the rules. This laugh-out-loud book is the perfect gift to amuse and educate your friends, loved ones, and lovers. ...Show more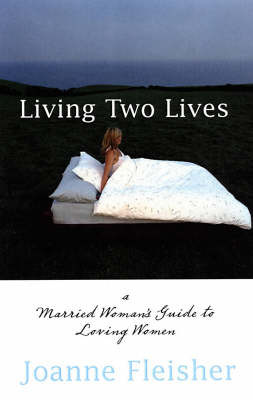 $35.00
NZD
Category: Sexuality
From 1967 to 1979 Joanne Fleisher led a happy life in the suburbs, a mother of two and the wife of a successful lawyer. Then she fell in love with a female friend and everything changed. Her experiences, as well as those of the women who write to her advice column Ask Joanne (www.classicdykes.com), inspired her to write Living Two Lives, a guide for women grappling with the difficult process of coming out while being married to a man. Now a licensed clinical social worker, Fleisher has conducted married women's support groups, weekend conferences, individual therapy sessions, and national and international phone consultations for women in this situation. She now brings her wealth of insight to this guide to help married women navigate the stages of coming out: initial feelings of same-sex attraction, telling husbands and children, managing a roller coaster of emotions (grief at the end of a marriage, confusion and anger at the loss of heterosexual privilege, guilt, anxiety, depression), developing a support system, executing the awkward phases of dating, and, finally, moving into a new chapter of life. In addition, Living Two Lives provides resources on organizations for married women, suggested reading, and helpful websites. Married women are a huge but invisible part of the lesbian population, often falling between the cracks of available resources. This book is a welcome tool to guide them out of isolation and into rich, rewarding lives. Joanne Fleisher is a lifelong resident of Philadelphia. She is a graduate of Simmons College and of the Bryn Mawr Graduate School of Social Work and Social Research. She and her partner of 25 years co-parented her daughters with her ex-husband, and she recently became a grandmother. ...Show more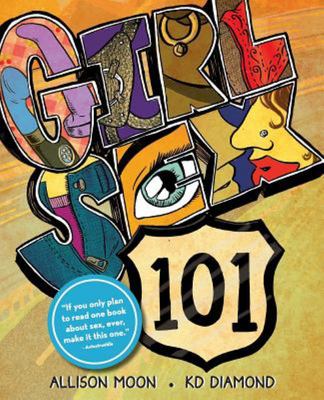 Girl Sex 101
by Allison Moon; K. D. Diamond (Illustrator)
$65.00
NZD
Category: Sexuality
Girl Sex 101 is a sex-ed book like no other, offering helpful info for ladies and lady-lovers of all genders and identities, playful and informative illustrations on each page, and over 100 distinct voices, plus a hot narrative that shows you how to put the info to good use! Learn how to navigate the tw ists and turns of female sexuality, with special guidance from thirteen guest sex educators including Nina Hartley, Sex Nerd Sandra, Jiz Lee, Tristan Taormino, Julia Serano, Reid Mihalko, and more! Girl Sex 101 will teach you... *The bits and pieces that make up female sexual anatomy *Simple ways to communicate in the heat of the moment *How to build a Road Map of your partner s pleasure *Essential moves for cunnilingus, strap-ons, hand sex and more! *Positions to avoid fatigue and generate the power you need to rock your girl's world! You'll gain confidence to please your girl, no matter what your hands-on experience. Buckle your seat belt and get ready to ride! Additional contributors include: Claudia Astorino, Tobi Hill-Meyer, Tina Horn, Megan Andelloux, Ignacio Rivera, Sophia St. James, Carol Queen, and Ducky DoolittleTopics include: Safer Sex, STIs, Cunnilingus, Strap-on sex, Trans Women, Intersex, Sex and Disability, Gender Identity, Coming Out, Menopause, Pregnancy, Dyke Drama, Relationship Skills, Flirting, Vibrators and Other Toys, Lesbian Identity, Bisexual and Pansexual Identity, and much more! ...Show more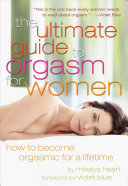 $43.00
NZD
Category: Sexuality
Owning our desires should be neither embarrassing nor uncomfortable. Nor should they be subject to anyone else's moral judgment of what is right or wrong, good or bad, normal or abnormal. Combining communication and information is the key. By shrugging off the taboos against talking about our preferenc es and experiences when we're being sexual, we will take the first and most important steps toward ensuring our own fulfillment. The Ultimate Guide to Orgasm for Women is an unflinchingly honest, responsible, and thoroughly comprehensive exploration of female sexuality. Topics include: The physical types of orgasm, such as electrical, flying, pounding, deep, waves, and blips; orgasm as an emotional release; the "elusive orgasm" and why some women have difficulty having one; how often we fake them and why; masturbation; multiple orgasms; the male-female dichotomy; penetration and the G-spot; defining the erotic; and the joy of sex toys. ...Show more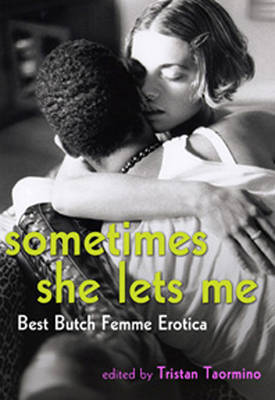 $33.00
NZD
Category: Sexuality
Lambda Awards 2011 - Best Lesbian Erotica Does the swagger of a sure-footed butch make you swoon? Do your knees go weak when you see a femme straighten her stockings? A duet between two sorts of women, butch/femme is a potent sexual dynamic. Tristan Taormino chose her favorite butch/femme stories from t he Best Lesbian Erotica series, which has sold over 200,000 copies in the 16 years she was editor. And if you think you know what goes in in the bedroom between femmes and butches, these 22 shorts will delight you with erotic surprises. In Joy Parks's delicious "Sweet Thing," the new femme librarian in town shows a butch baker a new trick in bed. The stud in "Tag!," by D. Alexandria, finds her baby girl after a chase in the woods by scent alone. And the girl in a pleated skirt gets exactly what she wants from her Daddy in Peggy Munson's "The Rock Wall." Sometimes She Lets Me shows that it's all about attitude -- predicting who will wind up on top isn't easy in stories by S. Bear Bergman, Rosalind Christine Lloyd, Samiya A. Bashir, and many more. ...Show more