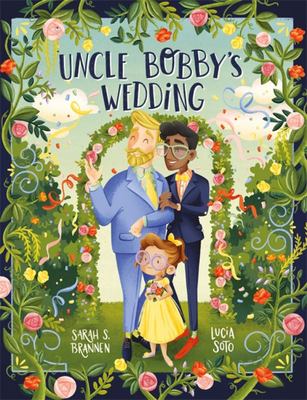 $30.00
NZD
Category: Children's Books
Chloe loves, loves, LOVES her special uncle Bobby. So when she learns that Uncle Bobby is going to be getting married to his boyfriend Jamie she's not at all pleased. What if Uncle Bobby doesn't have time to play with Chloe anymore? But after spending a fun-filled day with Bobby and Jamie, she soon real ises she's not losing an uncle, but gaining a whole new one! An uplifting celebration of love in all its forms, this book is perfect for any child who has a special grown-up in their life. ...Show more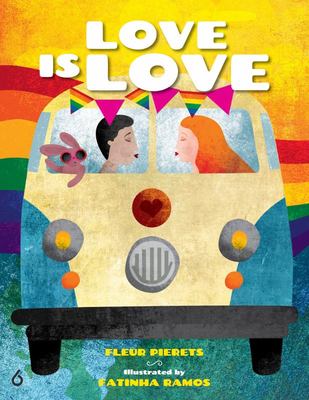 $35.00
NZD
Category: Children's Books | Series: Love Around the World Ser.
The worldwide adventure continues as Fleur and Julian celebrate marriage in 15 more countries that allow same-sex unions, completing the journey they started in Love Around the World (2020 Rainbow Book List). Fleur Pierets and Julian P. Boom are two women in love. They live together, eat together, slee p together, and work together. When Fleur asks Julian to marry her, Julian says "Yes " But in most countries, a man cannot marry a man and a woman cannot marry a woman. There are 195 countries in the world, but they can only get married in 28 of them. They think this is unfair So they decide to get married in all 28 countries that allow same-sex marriage. Inspired by a true story, Love Around the World, was the first in this two-volume children's book series about Julian and Fleur's adventures. In Love Is Love: The Journey Continues, they pick up where they left off, exploring the marriage traditions of fourteen countries: Argentina, Austria, Colombia, Denmark, Ecuador, Germany, Luxembourg, Malta, New Zealand, Norway, South Africa, Sweden, Taiwan, and the United Kingdom. ...Show more
$19.00
NZD
Category: Children's Books
A glimpse of three women dressed as mermaids leaves one boy filled with wonder and ready to dazzle the world. While riding the subway home with his Nana one day, Julian notices three women spectacularly dressed up. Their hair billows in brilliant hues, their dresses end in fishtails, and their joy fills the train carriage. When Julian gets home, daydreaming of the magic he's seen, all he can think about is dressing up just like the ladies and making his own fabulous mermaid costume. But what will Nana think about the mess he makes – and even more importantly – what will she think about how Julian sees himself? ...Show more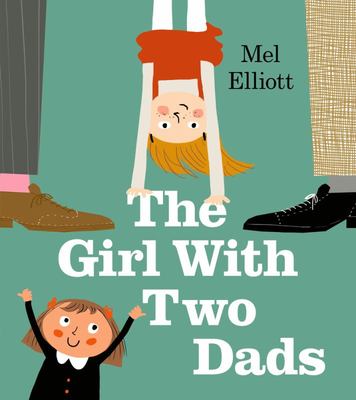 $20.00
NZD
Category: Children's Books
Matilda is a new girl at Pearl's school, but there's something really different and cool about her family: she has TWO dads! Pearl is sure that Matilda's family must be very different to her own but, as they become friends, she starts to discover that maybe Matilda's family aren't so different after all ... A funny and heart-warming tale featuring a same-sex parent family. This light-hearted story will open up discussion and encourage children to be open minded and inclusive. This charming tale of friendship is all about celebrating what makes us different and similar to one another and is perfect for sharing with children aged 3 years and up. ...Show more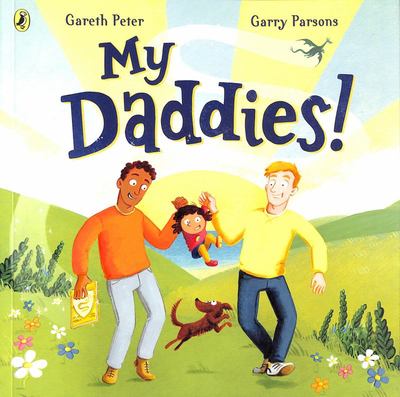 $18.00
NZD
Category: Children's Books
A funny, heartfelt picture-book: perfect for introducing children to the different kinds of family there are in the world today, and celebrating story time together. Set off on a series of incredible adventures with an adorable family as the stories they read burst into colourful life. Battle dragons, dodge deadly dinosaurs, zoom to the moon and explore the world in a hot air balloon, before winding down in a wonderfully cosy bedtime ending. The bouncy, rhyming, read-aloud text is brought to life by bestselling, award-winning illustrator Garry Parsons, illustrator of The Dinosaur that Pooped series. ...Show more
$28.00
NZD
Category: Sex Education
Every child deserves to see their birth or family story reflected in books about where babies come from, and this is what Making a Baby is all about. All families start in their own special way, and every family is amazing. In this honest, accessible illustrated guide to how babies are made, young read ers can find out exactly what is needed to grow a baby, from introducing the basic building blocks of life such as sperm and eggs, to explaining the different ways that these building blocks can be put together to create a family. Working closely with a leading national LGBT organisation, this inclusive guide to Making a Baby covers sex, sperm and egg donation, IUI, IVF, surrogacy and adoption, as well as explaining how a baby grows in the womb and about different kinds of births. Written in gentle and accessible language that can be shared with younger children or read alone by confident readers, we hope this book and its charming illustrations will provide the stepping stone for every parent to have an open conversation with their child about how babies are made, and their family began. ...Show more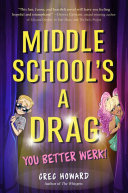 $35.00
NZD
Category: Children's Books
Mikey is a true entrepreneur. Running his businesses from his family's carport/storage/laundry room isn't easy--but hey, the business world is a tough nut to crack! After his first venture--a cardboard general store--was swept off his front lawn in a baby tornado, and his second business--a croquet trai ning camp--lost all its students, Mikey is looking for his next big thing. So when an older boy from school walks into Mikey's office looking for a talent agent to represent his drag queen act and introduces himself as Coco Caliente, Mistress of Madness and Mayhem, Mikey immediately draws up a contract on his notepad. With such a fabulous client on his roster, Mikey reimagines himself as a rising talent manager with an eye for greatness and places an open casting call at school. Signing up Charlie, a boy in a wheelchair who dresses up as superheroes; Sanja, a dream interpreter; and Sadie, a girl with a high-jumping 3 legged Pit Bull named Fifi; Mikey has a team of stellar performers destined to make this business venture a success. His client list is looking pretty good, but Coco is still Mikey's main star and Mikey wholeheartedly believes Coco is talented enough to win a local talent competition with a big cash prize. But when Coco's father and bullies from school seem set on stopping Coco from performing, Mikey and his friends are just as determined to make sure the show goes on. ...Show more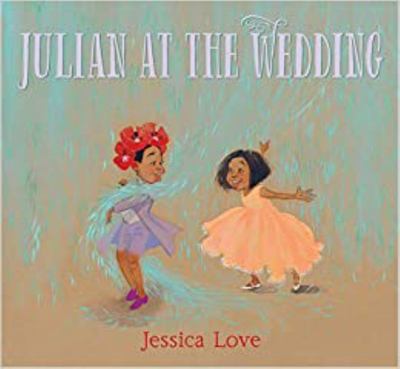 $30.00
NZD
Category: Children's Books
The star of Julian Is a Mermaid makes a joyful return - and finds a new friend - at a wedding to be remembered. Julian and his nana are attending a wedding. Better yet, Julian is in the wedding along with his cousin Marisol. When wedding duties are fulfilled and with a new dog friend in tow, the pair ta kes off to roam the venue, exploring everywhere from underneath tables to enchanting willow trees to ... muddy puddles? After all, it wouldn't be a wedding without fun, laughter and a little magical mischief. With ingenuity and heart, author-illustrator Jessica Love tells a charming story of friendship, acceptance and celebration. ...Show more
$20.00
NZD
Category: Picture Books
This fun, inclusive board book celebrates the one thing that makes every family a family . . . and that's LOVE. Love is baking a special cake. Love is lending a helping hand. Love is reading one more book. In this exuberant board book, many different families are shown in happy activity, from an early- morning wake-up to a kiss before bed. Whether a child has two moms, two dads, one parent, or one of each, this simple preschool read-aloud demonstrates that what's most important in each family's life is the love the family members share. ...Show more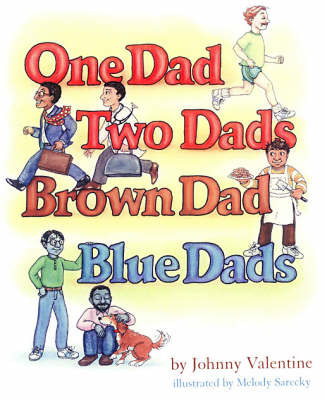 $27.00
NZD
Category: Children's Books
Two children-one with blue dads, one from a more traditional family-compare notes in this light hearted book about parents who are different. In the end, of course, they discover that blue dads aren't really that different from other dads. Except for one thing. Responding to his friend's questions, L ou talks about all the things he does with his two blue dads: "Of course blue dads work!/ And they play and they laugh./ They do all of those things,' said Lou./ `Did you think that they simply/ would stop being dads,/. Just because they are blue?'" ...Show more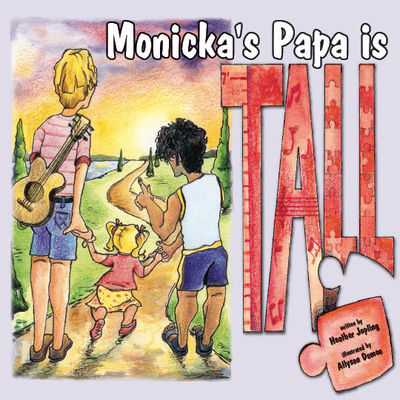 Monicka's Papa is Tall
by Heather Jopling (Illustrated by Allyson Demoe)
$25.00
NZD
Category: Children's Books
Monicka's Papa and Daddy are different in many ways. Monicka's Papa is Tall highlights the differences between her two fathers while while using a puzzle motif to create a picture of families in the new millennium.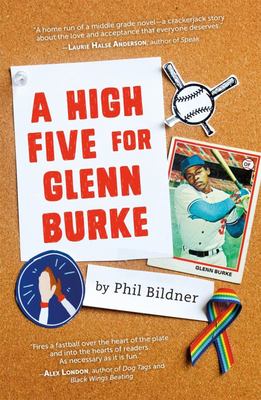 $18.00
NZD
Category: Children's Books
When sixth grader Silas Wade does a school presentation on former Major Leaguer Glenn Burke, it's more than just a report about the irrepressible inventor of the high five. Burke was a gay baseball player in the 1970s—and for Silas, the presentation is his own first baby step toward revealing a truth ab out himself he's tired of hiding. Soon he tells his best friend, Zoey, but the longer he keeps his secret from his baseball teammates, the more he suspects they know something's up—especially when he stages one big cover-up with terrible consequences. <i>A High Five for Glenn Burke</i> is Phil Bildner's most personal novel yet—a powerful story about the challenge of being true to yourself, especially when not everyone feels you belong on the field. ...Show more