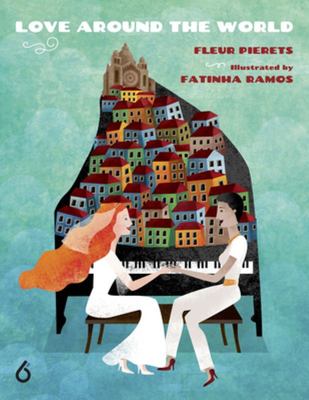 Love Around the World
by Fleur Pierets; Beatrice Cerocchi (Illustrator); Fatinha Ramos (Illustrator)
$35.00
NZD
Category: Non-Fiction | Series: Love Around the World Ser.
Fleur and Julian are two women very much in love. When they decide to get married, however, they discover that in most countries, a man cannot marry a man and a woman cannot marry a woman. In fact, out of 195 countries in the world, they can only marry in 26 of them. Fleur and Julian want to make other people aware of that. They think that love is love--not only between a man and a woman So Fleur goes down on one knee and asks the love of her life, "Would you like to marry me in all 26 countries?" Julian answers, "Yes " Thus begins an incredible trip around the world for our two heroes, Fleur and Julian, who travel to each nation that celebrates marriage equality. In Love Around the World, Fleur and Julian get married in Australia, Belgium, Brazil, Canada, Finland, France, Iceland, Ireland, Mexico, the Netherlands, Portugal, Spain, and the United States, where they learn about the customs and traditions of each place and make special memories that will last forever. ...Show more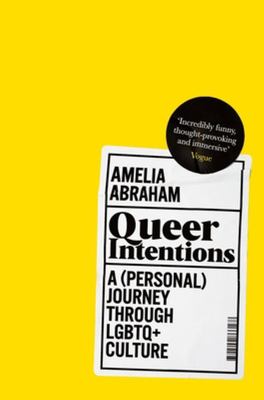 $25.00
NZD
Category: Non-Fiction
'Eloquent, empathetic and passionate, this book will not just resonate with a new generation of queer people, but with all those who seek to be their allies. A brilliant book.' - Owen Jones Today, the options and freedoms on offer to LGBTQ+ people living in the West are greater than ever before. But is same-sex marriage, improved media visibility and corporate endorsement all it's cracked up to be? At what cost does this acceptance come? And who is getting left behind, particularly in parts of the world where LGBTQ+ rights aren't so advanced? Combining intrepid journalism with her own personal experience, in Queer Intentions, Amelia Abraham searches for the answers to these urgent challenges, as well as the broader question of what it means to be queer right now. With curiosity, good humour and disarming openness, Amelia takes the reader on a thought-provoking and entertaining journey. Join her as she cries at the first same-sex marriage in Britain, loses herself in the world's biggest drag convention in L.A., marches at Pride parades across Europe, visits both a transgender model agency and the Anti-Violence Project in New York to understand the extremes of trans life today, parties in the clubs of Turkey's underground LGBTQ+ scene, and meets a genderless family in progressive Stockholm. ...Show more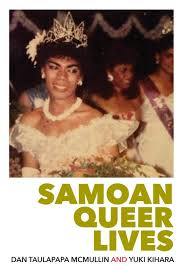 Samoan Queer Lives
by Yuki Kihara and Dan Taulapapa McMullin
$35.00
NZD
Category: Biography
Samoan Queer Lives delves into the unique lives of Samoan people who are 'fa`afafine' - broadly understood in the Western interpretation as persons who are of transgender, intersexed and third sex, or gay, lesbian and bisexual origin. This book, the first of its kind, is edited and written by fa`afafin e. Here fa`afafine share their stories in their own words. Twenty autobiographical stories. Includes personal accounts that cross lines of gender and culture, and span generations, professions and geography. Each chapter in the book is accompanied by a portrait. The stories are by turns angry, humorous, intimate and raw. ...Show more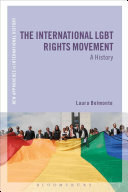 $50.00
NZD
Category: Non-Fiction | Series: New Approaches to International History Ser.
During the past three decades, the international lesbian, gay, bisexual, and transgender rights movement has made significant advances, but millions of LGBT people continue to live in fear in nations where homosexuality remains illegal. The International LGBT Rights Movement offers a comprehensive accou nt of this global force, from its origins in the early 1970s to its crucial place in world affairs today. Belmonte examines the movement's goals, the disputes about its mission, and its rise to international importance. The International LGBT Rights Movement provides a thorough introduction to the movement's history, highlighting the key figures, controversies, and organizations, including Amnesty International and the International Lesbian and Gay Human Rights Commission. With a global scope which considers both state and non-state actors, the book explores transnational movements to challenge homophobia, while also assessing the successes and failures of these efforts along the way. ...Show more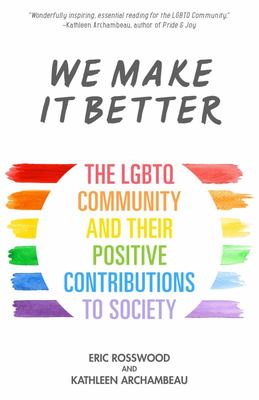 $15.00
NZD
$35.00
(57% off)
Category: Non-Fiction
#1 Amazon New Release! ─ A celebration of the LGBT community Readers of The ABCs of LGBT by Ashley Mardell and Queer: A Graphic History by Dr. Meg-John Barker will love We Make It Better, a quintessential LGBT book. LGBT history is as old as history itself. In that time, LGBT people have positively im pacted their communities, made advancements for society, and changed the world! We Make It Better profiles all the people, places, and events that show just how awesome and inspiring the LGBT community is. A stirring look at LGBT history: LGBT people have always played important roles in society. They have served their country, served in office, pushed for the protection of human rights, and have impacted all fields of study, sport, art and industry. We Make It Better offers biographies of some of the most famous thinkers and changers in history from Leonardo DaVinci, Harvey Milk, Gertrude Stein, Alan Turing, Michelangelo to present day innovators and world changers such as Tom Daley, Rachel Maddow, Ellen DeGeneres, Tim Cook, the Wachowski sisters, and more. Positivity for lesbian, gay, bisexual, and transgender youth and adults: But, more than a "who's who" of LGBT history, We Make It Better is also a vibrant chronicle of the events in history where the LGBT community came together to fight for equality and to save lives. Learn how the community came together during the HIV/AIDs crisis, fought for marriage equality, protested discrimination, and pushed for progressive change throughout the years. Places and cultures important to the LGBT community are also proudly profiled. Learn about the events, places, people, and beliefs that are all causes for pride and celebration. Readers will: Discover important LGBT people that have changed the world Be moved by the accomplishments of the LGBT community Be inspired by a mix of biographies, history and quotes An inspiring record of LGBT history for everyone! ...Show more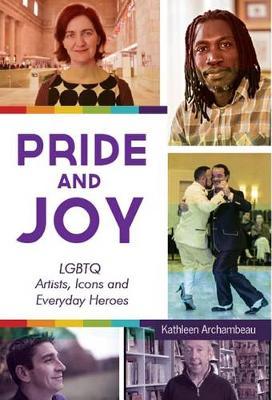 $15.00
NZD
$30.00
(50% off)
Category: Non-Fiction
Stories of success, happiness and hope from the LGBT community Stories that comprise the best of LGBT history Pride and Joy: LGBTQ Artists, Icons and Everyday Heroes tells the stories of queer citizens of the world living OUT and proud happy, fulfilling, successful lives. Diverse and global. Famous and unsung. There is a story here for everyone in the LGBT community who has ever questioned their sexual orientation or gender identity, or discovered it. Discover LGBT community stories that will stir you and reveal: why Tony Kushner quit cello and how Colm Toibin found his voice. why Emma Donoghue calls her experience a fluke and the best advice Bill T. Jones got was from his mother. how being an inaugural poet changed Richard Blanco's life and how Ugandan activist "LongJones" escaped death threats and gained asylum. Award-winning writer and longtime LGBTQ activist Kathleen Archambeau tells the untold stories from diverse LGBT community voices around the corner or around the world. Not like the depressing, sinister, shadowy stories of the past, this book highlights queer people living open, happy, fulfilling and successful lives. Be inspired by LGBT community stories that celebrate the human spirit: Be emboldened by the bravery of a Uruguayan author who was rejected by her immediate family even as she began a family of her own. - Be inspired by the audacity to fight for justice that motivates National Center for Lesbian Rights Executive Director Kate Kendell, a Mormon who grew up in Utah. - Learn how two couples transcend time and distance to finally be together and how one NBA sports executive summoned the courage to come out. - Discover the message of love from the first openly lesbian United Methodist Church Bishop. - Learn the secrets of successful OUT IBM executive based in London and the rewards of Ballroom Basix founder in Harlem. - See how the Maori philosophy of whānau guided the MP who won marriage rights in New Zealand and how high expectations overcame disability and bullying for an acclaimed mezzo-soprano. - Know how the Armenian Genocide and family tensions impacted a professional violinist and composer. Pride & Joy is a window into the LGBTQ community for straight friends, allies, parents and families of this finally emerging marginalized group. There's hope that, in the words of Dan Savage, "It Gets Better" for: - the transgender choreographer and dancer who continues to break rules and enlighten audiences to the Dutch singer, songwriter and independent theater producer who breaks down stereotypes. - the Russian emigre award-winning computer scientist to the Chinese folk dancer. - the founder of an award-winning smoking cessation program to the California Political Director of the Obama re-election campaign. - and, for Entrepreneurs and gay dads, ballroom dancers and Hungarian activists on neo-Nazi "hit lists." ...Show more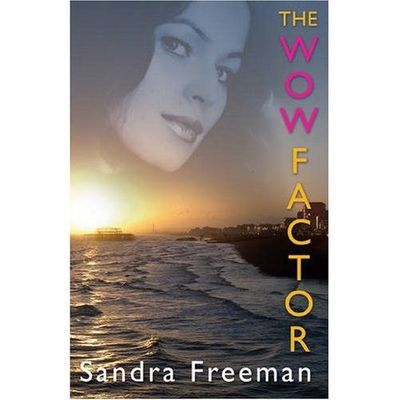 $32.99
NZD
Category: Non-Fiction
Talks about the joys and consequences of romantic passion whatever your sexual preference or age.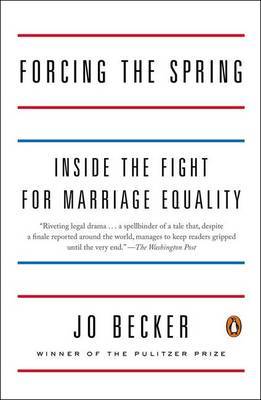 $37.00
NZD
Category: Non-Fiction
*A New York Times Notable Book of the Year* * A Washington Post Best Book of the Year (Nonfiction)* * A Kirkus Best Book of the Year* Jo Becker has written a riveting history of one of America s great court cases. She captures our struggle for freedom and its epic sweep just perfectly. Future generation s will turn to her book to understand Proposition 8 from its inception its journey to the Supreme Court, along with special insights into the remarkable DOMA victory led by the legendary Edie Windsor. --David Mixner, LGBT Activist and Author of "Stranger Among Friends" and "Brave Journeys: Profiles in Gay and Lesbian Courage" [A] riveting legal drama, a snapshot in time, when the gay rights movement altered course and public opinion shifted with the speed of a bullet train... Becker s most remarkable accomplishment is to weave a spellbinder of a tale that, despite a finale reported around the world, manages to keep readers gripped until the very end. --The Washington Post A groundbreaking work of reportage by Pulitzer Prize-winning journalist Jo Becker, " Forcing the Spring "is the definitive account of five remarkable years in American civil rights history, when the United States experienced a tectonic shift on the issue of marriage equality. Focusing on the historic legal challenge of California s ban on same-sex marriage, Becker offers a gripping, behind-the scenes narrative told with the lightning pace of a great legal thriller. Taking the reader from the Oval Office to the Supreme Court ruling, from state-by-state campaigns to an astounding shift in national public opinion, "Forcing the Spring" is political and legal journalism at its finest." ...Show more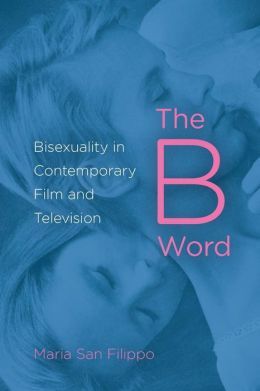 $45.00
NZD
Category: Non-Fiction
The B Word explores the ways bisexual fantasy opens a space for "bi-curious" engagement, creating a fluid range of identifications and pleasures. In films as diverse as Brokeback Mountain, The Wedding Crashers, Persona, Chasing Amy, and Mulholland Drive, Maria San Filippo finds that bisexual tropes reve al the workings of our culture's logic of desire. Viewing these and other films through a bisexual lens, which views subjectivity and eroticism as malleable, The B Word transforms understandings of films previously read exclusively as either homosexual or heterosexual. As San Filippo's analysis of the promotion and popular reception of these films reveals, the entertainment industry both exploits and effaces bisexuality in its appeal to diverse audiences. ...Show more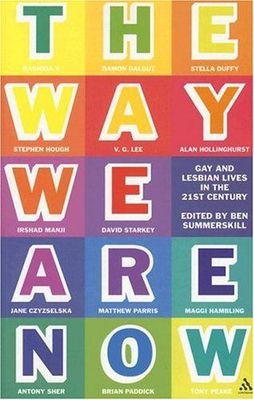 $35.00
NZD
Category: Non-Fiction
A compelling collection of writings on how lesbian and gay life has changed. Contributors include novelists Stella Duffy and V.G. Lee, journalist Jane Czyzselska, Arts Council London head Sarah Weir, Muslim critic Irshad Manji, social policy consultant Helen Munro and artist Maggi Hambling.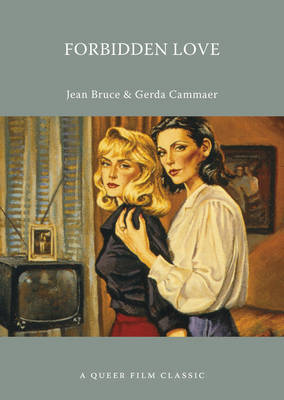 $25.00
NZD
Category: Non-Fiction
Forbidden Love interweaves an historical dramatisation with interviews with women who speak frankly about their experiences living as lesbians in times when they could not be out, as well as with Ann Bannon, the American writer who wrote lesbian pulp fiction novels from 1957 to 1962 known as The Beebo B rinker Chronicles. This award-winning movie became the most popular ever produced by the National Film Board of Canada, and became emblematic of the bold new queer cinema of the early 1990s. In 2014, the NFB re-released the film in a digitally remastered version. ...Show more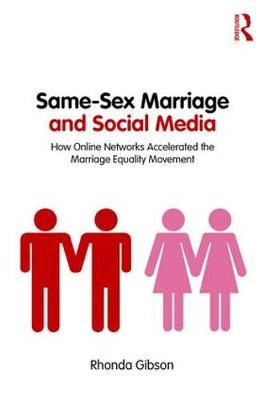 $72.00
NZD
Category: Non-Fiction
According to polls, from the early noughties to now, public support for same-sex marriage has increased dramatically. Same-Sex Marriage and Social Media asks how such a rate of attitude change came about and, more specifically, what role social media played. Digital platforms like Facebook, Twitter and YouTube have proved to be useful outlets for political expression, and Rhonda Gibson explores how this came to benefit the marriage equality movement. Drawing on a wealth of movement-related discourse, the book looks at: how marriage equality was framed by news companies online and in print; the digital strategies deployed by LGBT+ rights organizations and their opponents to gain support;the corporate response to the same-sex marriage debate;the effect of perceived public opinion and the concept of social identity on how the debate evolved online. This book seeks to demonstrate how the unique ability of social networks to share personal stories on a mass scale, connect like-minded individuals regardless of geography, and leverage the bandwagon effect of viral content contributed to a seismic shift in visibility and public opinion around the issue of marriage equality. Students and researchers will find this a timely and accessible introduction to the impact of online networks on LGBTQ rights. ...Show more