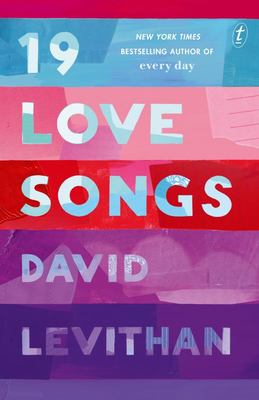 $24.00
NZD
Category: Young Adult
A resentful member of a high school Quiz Bowl team with an unrequited crush. A Valentine's Day in the life of Every Day's protagonist 'A'. A return to the characters of Two Boys Kissing. 19 Love Songs, from New York Times bestselling author David Levithan, delivers all of these stories and more. Born f rom Levithan's tradition of writing a story for his friends each Valentine's Day, this collection brings all of them to his readers for the first time. With fiction, nonfiction, and a story in verse, there's something for every reader here. Witty, romantic, and honest, teens (and adults) will come to this collection not only on Valentine's Day, but all year round.   ...Show more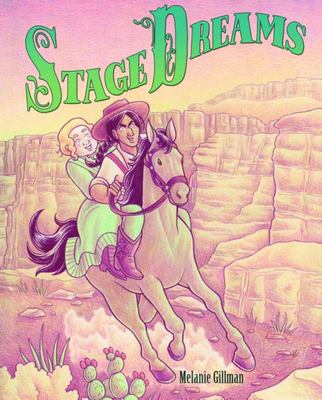 $20.00
NZD
Category: Graphic Books
In this rollicking queer western adventure, acclaimed cartoonist Melanie Gillman (Stonewall Award Honor Book As the Crow Flies) puts readers in the saddle alongside Flor and Grace, a Latinx outlaw and a trans runaway, as they team up to thwart a Confederate plot in the New Mexico Territory. When Flor-- also known as the notorious Ghost Hawk--robs the stagecoach that Grace has used to escape her Georgia home, the first thing on her mind is ransom. But when the two get to talking about Flor's plan to crash a Confederate gala and steal some crucial documents, Grace convinces Flor to let her join the heist. ...Show more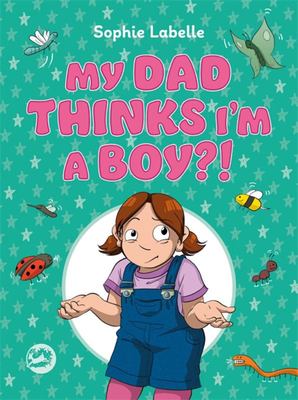 $30.00
NZD
Category: Children's Books
'My Dad thinks I'm a boy named Stephen who likes wrestling and fishing. But that's what my Dad likes.' Stephie is 7 years old. She likes bugs, books and spaghetti. Also, she's a girl... which should be pretty easy to understand, right? Well, not for her Dad He's been mistaking her for a boy since she w as born and struggles to see her for who she is. This powerful and uplifting book for children aged 6 - 9 and their families humorously portrays a situation that is often too common, where a trans child is forced to negotiate between their true self and their parents' love. With amusing illustrations, and a useful guide for adults, it's the perfect book to help show children that no one else than ourselves gets to decide who we are. ...Show more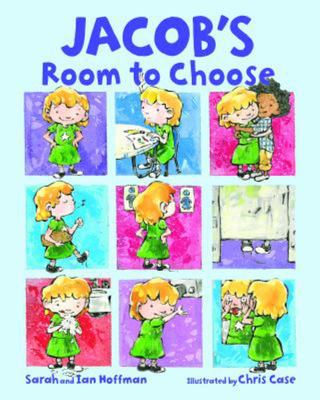 Jacob's Room to Choose
by Ian Hoffman; Sarah Hoffman; Chris Case (Illustrator)
$35.00
NZD
Category: Children's Books
The beloved lead character from Jacob's New Dress is back in an encouraging story about gender expression. When Jacob goes to the boys' bathroom he is chased out because the boys think he looks like a girl because of the way he is dressed. His classmate, Sophie, has a similar experience when she tries t o go to the girls' bathroom. When their teacher finds out what happened, Jacob and Sophie, with the support of administration, lead change at their school as everyone discovers the many forms of gender expression and how to treat each other with respect. ...Show more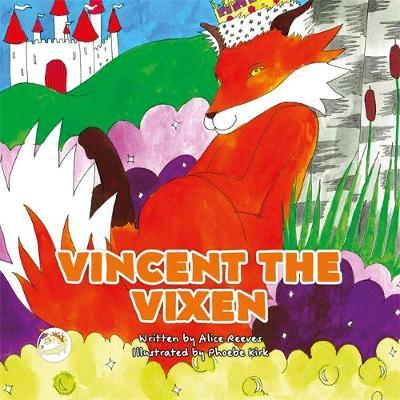 $28.00
NZD
Category: Picture Books | Series: Truth and Tails Children's Bks.
'Beautifully illustrated and a simple introduction to the complex topic of gender, gender identity and gender expression.' - Fox Fisher, film-maker, artist, and trans campaigner Vincent is a fox who loves to play dress-up with their brothers and sisters, but when they always choose to dress up as femal e characters, Vincent's siblings begin to wonder why. Vincent knows they are actually a girl more than anything else, and with the support of friends and family they transition to living as their true self. This is the fun and sensitive story of one fox's journey to realise their gender identity and the importance of being who you are. Part of the Truth & Tails series, which aims to eliminate prejudices and encourage acceptance in young children aged 4-8, this story of growing up transgender is accompanied by hand-drawn, watercolour illustrations. ...Show more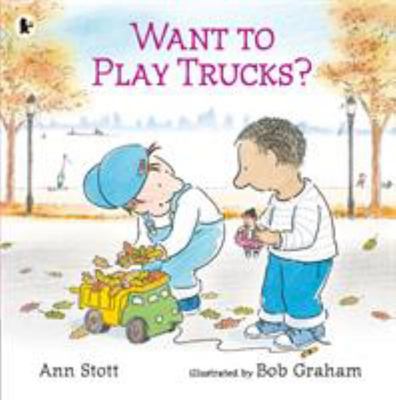 $19.00
NZD
Category: Picture Books
From Ann Stott and Bob Graham, the multi award-winning creator of Silver Buttons and A Bus Called Heaven,comes a story of friendship, perfect for any child who does not conform to traditional gender stereotypes. Jack and Alex meet almost every morning in the sandbox at the playground. Jack likes trucks - big ones. Alex likes dolls - pink ones, with sparkles. And tutus. But Jack doesn't want to play dolls, and Alex doesn't want to play trucks. Luckily for Jack and Alex, the day is saved with a little bit of compromise and the easy acceptance that characterizes true friendship... What about dolls who drive trucks? ...Show more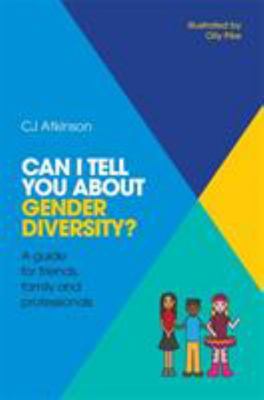 $10.00
NZD
$20.00
(50% off)
Category: Children's Books | Series: Can I Tell You About...?
Meet Kit - a 12 year old undergoing medical transition - as he talks about gender and the different ways it can be explored. He explains what it is like to transition and how his friends, family and teachers can help through talking, listening and being proactive. With illustrations throughout, this is an ideal way to start conversations about gender diversity in the classroom or at home and suitable for those working in professional services and settings. The book also includes a useful list of recommended reading, organisations and websites for further information and support. ...Show more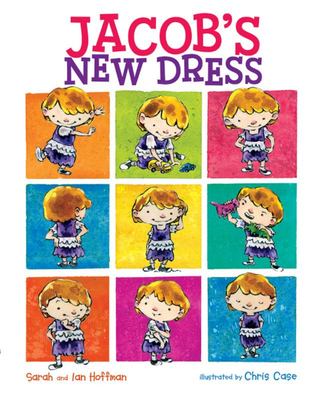 $33.00
NZD
Category: Self-Esteem & Fitting In
Jacob loves playing dress-up, when he can be anything he wants to be. Some kids at school say he can't wear "girl" clothes, but Jacob wants to wear a dress to school. Can he convince his parents to let him wear what he wants? This heartwarming story speaks to the unique challenges faced by boys who don' t identify with traditional gender roles. ...Show more
What's the T?
by Juno Dawson; Soofiya (Illustrator)
$20.00
NZD
Category: Children's Books
Discover what it means to be a young transgender or non-binary person in the twenty-first century in this frank and funny guide for 14+ teens, from the author of This Book is Gay. In What's the T?, Stonewall ambassador, bestselling trans author and former PSHE teacher Juno Dawson defines a myriad of lab els and identities and offers uncensored advice on coming out, sex and relationships with her trademark humour and lightness of touch. Juno has also invited her trans and non-binary friends to make contributions, ensuring this inclusive book reflects as many experiences as possible, and features the likes of Travis Alabanza and Jay Hulme. The companion title to the groundbreaking This Book Is Gay, What's the T? tackles the complex realities of growing up trans with honesty and humour, and is joyfully illustrated by gender non-conforming artist Soofiya. ...Show more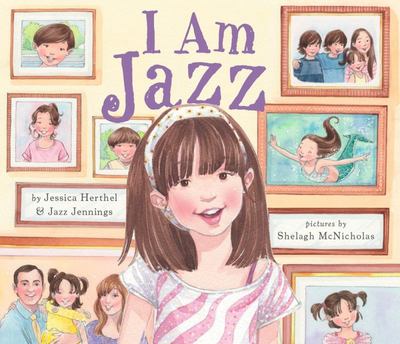 I Am Jazz (HB)
by Jessica Herthel and Jazz Jennings
$30.00
NZD
Category: Self-Esteem & Fitting In
From the time she was two years old, Jazz knew that she had a girl's brain in a boy's body. She loved pink and dressing up as a mermaid and didn't feel like herself in boy's clothing. This confused her family, until they took her to a doctor who said that Jazz was transgender and that she was born that way. Jazz's story is based on her real-life experience and she tells it in a simple, clear way that will be appreciated by picture book readers, their parents, and teachers. ...Show more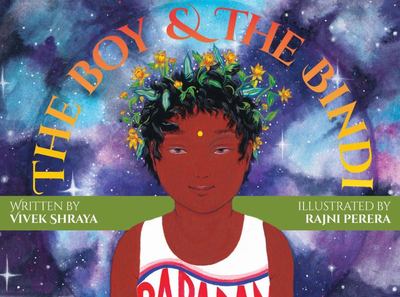 $30.00
NZD
Category: Picture Books
In this beautiful children s picture book by Vivek Shraya, author of the acclaimed "God Loves Hair," a five-year-old South Asian boy becomes fascinated with his mother s bindi, the red dot commonly worn by Hindu women to indicate the point at which creation begins, and wishes to have one of his own. Rat her than chastise her son, she agrees to it, and teaches him about its cultural significance, allowing the boy to discover the magic of the bindi, which in turn gives him permission to be more fully himself. Beautifully illustrated by Rajni Perera, "The Boy & the Bindi" is a joyful celebration of gender and cultural difference. Vivek Shraya is a writer, musician, performer, and filmmaker. His body of work includes twelve albums, four short films, and four books which include "God Loves Hair," "She of the Mountains," and "even this page is white." He has read and performed at shows, festivals, and post-secondary institutions internationally. He lives in Toronto. Rajni Perera is a Sri Lankan-born artist whose internationally showcased work floats between Western and immigrant culture. She lives in Toronto." ...Show more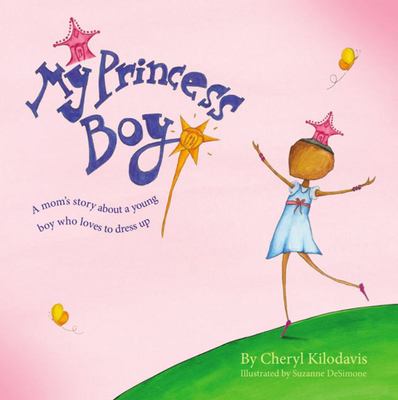 $25.00
NZD
Category: Picture Books
Dyson loves the colour pink and sparkly things. Sometimes he wears dresses and sometimes he wears jeans. He likes to wear his princess tiara, even when climbing trees. He's a Princess Boy, and his family loves him exactly the way he is. This is a story about love and acceptance. It is also a call for t olerance and an end to bullying and judgments. Inspired by the author's son, and by her own initial struggles to understand, this is a heart-warming book about unconditional love and one remarkable family. ...Show more