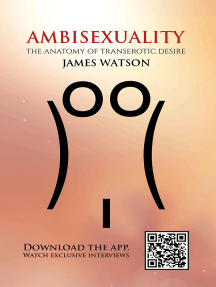 $33.00
NZD
Category: Non-Fiction
Ambisexuals are men who are erotically attracted to 'women with a penis'. Michael simply smiled and said, ""I've never been with a man. For me, a trans woman is a woman with masculine genitals, but she is still a woman. She looks like a woman and she acts like a woman." It's the 21st century. Trans wo men sex workers go to great lengths to meet these needs.Tens of thousands of men like Michael currently live around the world. You might think this is a modern development made possible by sex-change technology. But meticulous research reveals that this unrecognised sexual orientation has persisted across all major cultures throughout recorded history.In spite of this, almost nothing is known about ambisexuality. What motivates their sexual orientation... and the trans women they are drawn to? This book has fascinating anecdotal stories and hard data which leads to deep insights. It will make you re-evaluate what you think you know about human sexuality in an era of growing acceptance of gender diversity and sexual expression. ...Show more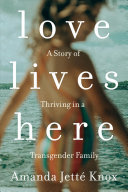 $38.00
NZD
Category: Transgender
Amanda Jette Knox was unprepared when the child she knew as her son came out as transgender at the age of eleven. Shocked, but knowing how important it was to support her daughter, Jett© Knox became an ardent advocate for trans rights. But there was more to come. For many years, Amanda had coped with he r spouse's chronic unhappiness, which was taking a toll on their marriage. A little over a year after their child came out, her partner also came out as transgender. Knowing better than most what would lie ahead, Jette Knox searched for positive examples of marriages surviving transition. When she found no role models, she determined that her family would become one. ...Show more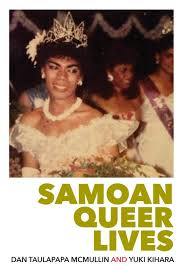 Samoan Queer Lives
by Yuki Kihara and Dan Taulapapa McMullin
$35.00
NZD
Category: Biography
Samoan Queer Lives delves into the unique lives of Samoan people who are 'fa`afafine' - broadly understood in the Western interpretation as persons who are of transgender, intersexed and third sex, or gay, lesbian and bisexual origin. This book, the first of its kind, is edited and written by fa`afafin e. Here fa`afafine share their stories in their own words. Twenty autobiographical stories. Includes personal accounts that cross lines of gender and culture, and span generations, professions and geography. Each chapter in the book is accompanied by a portrait. The stories are by turns angry, humorous, intimate and raw. ...Show more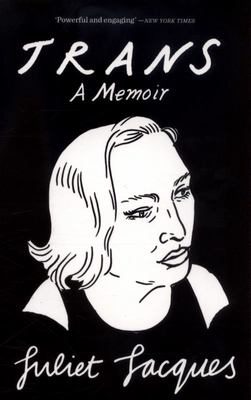 $23.00
NZD
Category: Non-Fiction
In July 2012, aged thirty, Juliet Jacques underwent sex reassignment surgery-a process she chronicled with unflinching honesty in a serialised national newspaper column. Trans tells of her life to the present moment: a story of growing up, of defining yourself, and of the rapidly changing world of gende r politics. Fresh from university, eager to escape a dead-end job and launch a career as a writer, she navigates the treacherous waters of a world where, even in the liberal and feminist media, transgender identities go unacknowledged, misunderstood or worse. Revealing, honest,humorous, and self-deprecating, Trans includes an epilogue with Sheila Heti, author of How Should a Person Be? ...Show more
$28.00
NZD
Category: Non-Fiction | Series: The\Big Idea Ser.
When we are born, we are each assigned a gender based on our physical anatomy. But why is it that some people experience dissonance between their biological sex and their personal identity? Is gender something we are, or something we do? Is our expression of gender a product of biology, or does it devel op based on our environment? Are the traditional binary male and female gender roles relevant in an increasingly fluid and flexible world? Sally Hines, whose work on transgender issues draws on the intersections and disconnections of gender, sexuality, and their biological embodiment, is an ideally well-informed author to explore these questions. Supplementing this text are numerous illustrations that provide an accessible and informative visual component to the book. This intelligent volume in the Big Idea series considers the relations between gender, psychology, culture, and sexuality, examining the evolution of individual and social attitudes over the centuries and throughout the world. ...Show more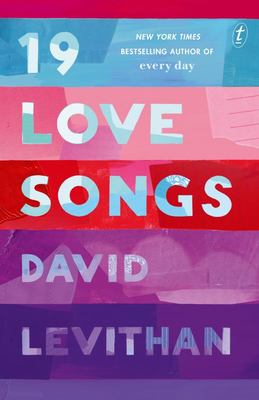 $24.00
NZD
Category: Young Adult
A resentful member of a high school Quiz Bowl team with an unrequited crush. A Valentine's Day in the life of Every Day's protagonist 'A'. A return to the characters of Two Boys Kissing. 19 Love Songs, from New York Times bestselling author David Levithan, delivers all of these stories and more. Born f rom Levithan's tradition of writing a story for his friends each Valentine's Day, this collection brings all of them to his readers for the first time. With fiction, nonfiction, and a story in verse, there's something for every reader here. Witty, romantic, and honest, teens (and adults) will come to this collection not only on Valentine's Day, but all year round.   ...Show more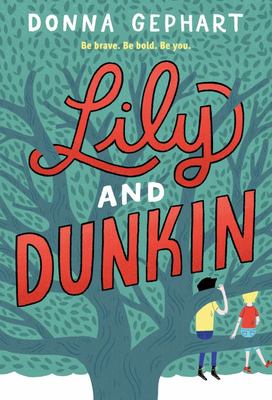 $22.00
NZD
Category: Fiction
"Gephart has written a story that will speak not just to one specific community, but to humanity as a whole." --VOYA For readers who enjoyed Wonder and Counting by 7's, award-winning author Donna Gephart crafts a compelling dual narrative about two remarkable young people: Lily, a transgender girl, and Dunkin, a boy dealing with bipolar disorder. Their powerful story will shred your heart, then stitch it back together with kindness, humor, bravery, and love.Lily Jo McGrother, born Timothy McGrother, is a girl. But being a girl is not so easy when you look like a boy. Especially when you're in the eighth grade. Dunkin Dorfman, birth name Norbert Dorfman, is dealing with bipolar disorder and has just moved from the New Jersey town he's called home for the past thirteen years. This would be hard enough, but the fact that he is also hiding from a painful secret makes it even worse. One summer morning, Lily Jo McGrother meets Dunkin Dorfman, and their lives forever change. ...Show more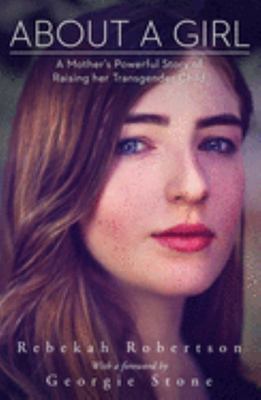 $40.00
NZD
Category: Non-Fiction
In 2000, Rebekah Robertson gave birth to twin boys, George and Harry. But as they grew older, their preferences began to show, and by the age of three it was clear Georgie was drawn to anything that was pretty or had a skirt that could swirl. Before long Georgie began to insist that she was a girl and b ecame distressed that she had to hide who she really was when she started school. Soon the bullying started and she would come home in floods of tears, begging her mother to help her. Rebekah and her husband, conflicted about how to proceed and overwhelmed by fear, united in their determination to help her live freely and fearlessly. To ensure Georgie had access to medical support they sought permission for her to begin puberty-blocking medication. Their case was the start of the long road to justice for transgender children in Australia and became the basis of the 2013 landmark decision to remove the Family Court's jurisdiction. Georgie would go on to become one of the brightest stars of the Australian youth leadership landscape through her advocacy work. And Rebekah would found Transcend, a support network for transgender kids and their families in Australia. Part memoir and part inspirational message of hope for those navigating a similar path, About a Girl is a thought-provoking and profoundly moving true story. Above all, it is a celebration of family and the values that unite us all. ...Show more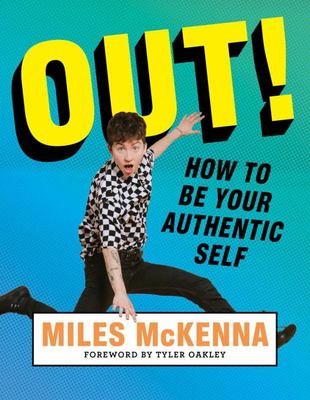 $23.00
NZD
Category: Transgender
Miles McKenna is a queer and trans activist. He transitioned online in front of a million people. This is his survival guide. When Miles came out on his YouTube channel in 2015 - then transitioned online in 2017 - his aim was to help other teens navigate their identities and take charge of their own co ming-out stories. From that experience comes Out!, the ultimate coming-out survival guide for anyone questioning or queer. Out! covers questions big and small: How to stay safe when coming out in a toxic environment, what to do if you don't feel comfortable with your birth name, what style haircut best suits your identity and how to find your chosen family. Miles offers readers coming-out conversation starters ('Can I have the bathroom pass? Also, the correct pronouns?'), a recipe for a very gay cake and a guide to mastering the masculine haircut. You'll find resources for finding a gender therapist, pointers for being a queer ally and Miles's Ten Commandments (#5: You are valid in your identity, even if you're the only one who can define it). If you're a person seeking answers, look no further! This book is for you. And remember: Whoever you are, you are worth fighting for. ...Show more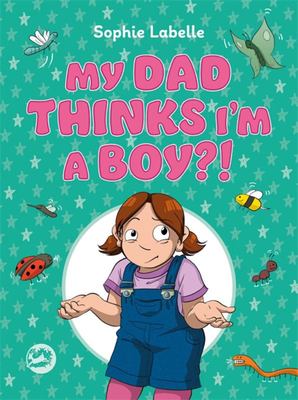 $30.00
NZD
Category: Children's Books
'My Dad thinks I'm a boy named Stephen who likes wrestling and fishing. But that's what my Dad likes.' Stephie is 7 years old. She likes bugs, books and spaghetti. Also, she's a girl... which should be pretty easy to understand, right? Well, not for her Dad He's been mistaking her for a boy since she w as born and struggles to see her for who she is. This powerful and uplifting book for children aged 6 - 9 and their families humorously portrays a situation that is often too common, where a trans child is forced to negotiate between their true self and their parents' love. With amusing illustrations, and a useful guide for adults, it's the perfect book to help show children that no one else than ourselves gets to decide who we are. ...Show more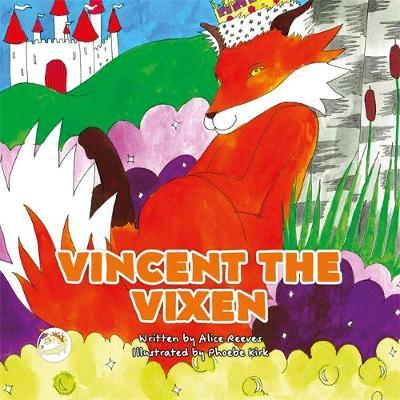 $28.00
NZD
Category: Picture Books | Series: Truth and Tails Children's Bks.
'Beautifully illustrated and a simple introduction to the complex topic of gender, gender identity and gender expression.' - Fox Fisher, film-maker, artist, and trans campaigner Vincent is a fox who loves to play dress-up with their brothers and sisters, but when they always choose to dress up as femal e characters, Vincent's siblings begin to wonder why. Vincent knows they are actually a girl more than anything else, and with the support of friends and family they transition to living as their true self. This is the fun and sensitive story of one fox's journey to realise their gender identity and the importance of being who you are. Part of the Truth & Tails series, which aims to eliminate prejudices and encourage acceptance in young children aged 4-8, this story of growing up transgender is accompanied by hand-drawn, watercolour illustrations. ...Show more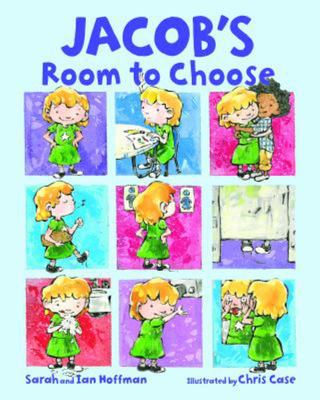 Jacob's Room to Choose
by Ian Hoffman; Sarah Hoffman; Chris Case (Illustrator)
$35.00
NZD
Category: Children's Books
The beloved lead character from Jacob's New Dress is back in an encouraging story about gender expression. When Jacob goes to the boys' bathroom he is chased out because the boys think he looks like a girl because of the way he is dressed. His classmate, Sophie, has a similar experience when she tries t o go to the girls' bathroom. When their teacher finds out what happened, Jacob and Sophie, with the support of administration, lead change at their school as everyone discovers the many forms of gender expression and how to treat each other with respect. ...Show more