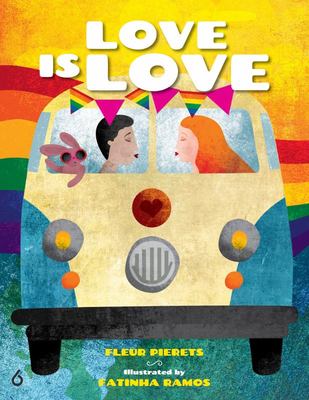 $35.00
NZD
Category: Children's Books | Series: Love Around the World Ser.
The worldwide adventure continues as Fleur and Julian celebrate marriage in 15 more countries that allow same-sex unions, completing the journey they started in Love Around the World (2020 Rainbow Book List). Fleur Pierets and Julian P. Boom are two women in love. They live together, eat together, slee p together, and work together. When Fleur asks Julian to marry her, Julian says "Yes " But in most countries, a man cannot marry a man and a woman cannot marry a woman. There are 195 countries in the world, but they can only get married in 28 of them. They think this is unfair So they decide to get married in all 28 countries that allow same-sex marriage. Inspired by a true story, Love Around the World, was the first in this two-volume children's book series about Julian and Fleur's adventures. In Love Is Love: The Journey Continues, they pick up where they left off, exploring the marriage traditions of fourteen countries: Argentina, Austria, Colombia, Denmark, Ecuador, Germany, Luxembourg, Malta, New Zealand, Norway, South Africa, Sweden, Taiwan, and the United Kingdom. ...Show more
$22.00
NZD
Category: Children's Books | Series: Classic Board Books
The heartwarming true story of two penguins who create a nontraditional family is now available in a sturdy board book edition. At the penguin house at the Central Park Zoo, two penguins named Roy and Silo were a little bit different from the others. But their desire for a family was the same. And with the help of a kindly zookeeper, Roy and Silo got the chance to welcome a baby penguin of their very own. In time for the tenth anniversary of And Tango Makes Three, this Classic Board Book edition is the perfect size for small hands. ...Show more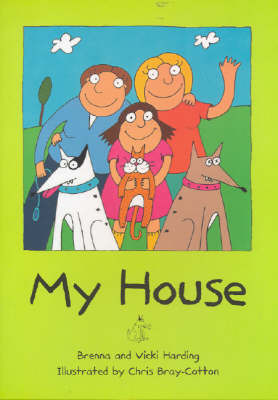 My House
by Brenna Harding
$20.00
NZD
Category: Children's Books
A story about a five-year-old girl, her pets and her home. She has two dogs, a cat, and two mums. A great book for all children, but especially important as an educational tool for same-sex parented families. Ages 5-7.
$19.00
NZD
Category: Children's Books
A rediscovered modern classic for today's generation in an updated, beautifully illustrated edition. Heather's favourite number is two. She has two arms, two legs,and two pets. And she also has two mummies. When Heather goes to school for the first time, someone asks her about her daddy, but Heather doe sn't have a daddy. Then something interesting happens. When Heather and her classmates all draw pictures of their families, not one drawing is the same. It doesn't matter who makes up a family, the teacher says, because "the most important thing about a family is that all the people in it love one another". A delightful and important book for young readers. ...Show more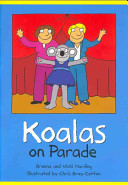 $20.00
NZD
Category: Children's Books
Brenna's two Mums have made her a fabulous koala costume for the school costume parade. Will it be good enough for her to win a prize? This is another in the Learn to Include series that provides opportunities to discuss and understand how families can be different and provide confirmation for children with same sex parents. ...Show more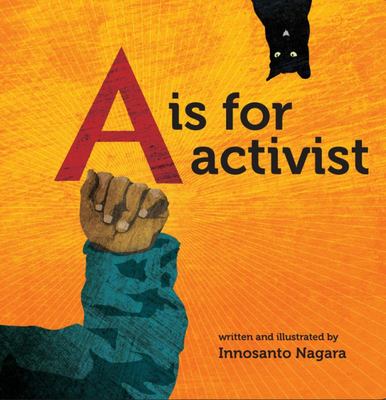 $29.00
NZD
Category: Feminist
A is for Activist is an ABC board book written and illustrated for the next generation of progressives: families who want their kids to grow up in a space that is unapologetic about activism, environmental justice, civil rights, LGBTQ rights, and everything else that activists believe in and fight for.  The alliteration, rhyming, and vibrant illustrations make the book exciting for children, while the issues it brings up resonate with their parents' values of community, equality, and justice. This engaging little book carries huge messages as it inspires hope for the future, and calls children to action while teaching them a love for books. ...Show more
$28.00
NZD
Category: Sex Education
Every child deserves to see their birth or family story reflected in books about where babies come from, and this is what Making a Baby is all about. All families start in their own special way, and every family is amazing. In this honest, accessible illustrated guide to how babies are made, young read ers can find out exactly what is needed to grow a baby, from introducing the basic building blocks of life such as sperm and eggs, to explaining the different ways that these building blocks can be put together to create a family. Working closely with a leading national LGBT organisation, this inclusive guide to Making a Baby covers sex, sperm and egg donation, IUI, IVF, surrogacy and adoption, as well as explaining how a baby grows in the womb and about different kinds of births. Written in gentle and accessible language that can be shared with younger children or read alone by confident readers, we hope this book and its charming illustrations will provide the stepping stone for every parent to have an open conversation with their child about how babies are made, and their family began. ...Show more
$35.00
NZD
Category: Sex Education
Geared to readers from preschool to age eight, What Makes a Baby is a book for every kind of family and every kind of kid. It is a twenty-first century children's picture book about conception, gestation, and birth, which reflects the reality of our modern time by being inclusive of all kinds of kids, adults, and families, regardless of how many people were involved, their orientation, gender and other identity, or family composition. Just as important, the story doesn't gender people or body parts, so most parents and families will find that it leaves room for them to educate their child without having to erase their own experience. Written by sexuality educator Cory Silverberg, and illustrated by award-winning Canadian artist Fiona Smyth, What Makes a Baby is as fun to look at as it is useful to read. ...Show more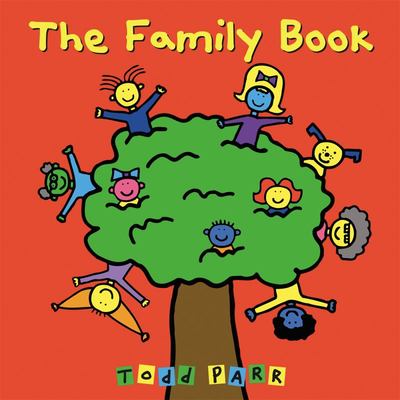 $18.00
NZD
Category: Families
This beloved classic celebrating all kinds of families is a perfect entry into the world of Todd Parr, and is now available as a board book Some families have two moms or two dads. Some families have one parent instead of two.Some families live in a house by themselves. Some families share a house with other families.All families can help each other be strong   The Family Book celebrates families and all the different varieties they come in. Whether they're big or small, look alike or different, have a single parent or two, Todd Parr assures readers that every family is special in its own unique way. ...Show more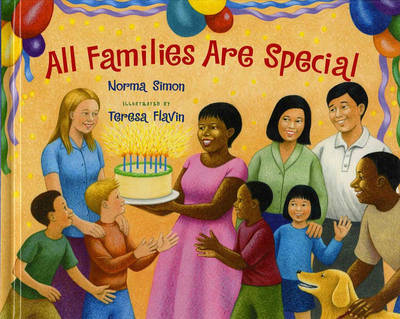 $40.00
NZD
Category: Children's Books
When Mrs. Mack's students find out she's to be a grandmother, they discuss their own situations and discover that no two families are alike. This update of Simon's classic illustrates contemporary examples of blended and international families. Students in Mrs. Mack's class describe their families--b ig or small, living together or apart, with two mums or none--and learn why every family is special and important. ...Show more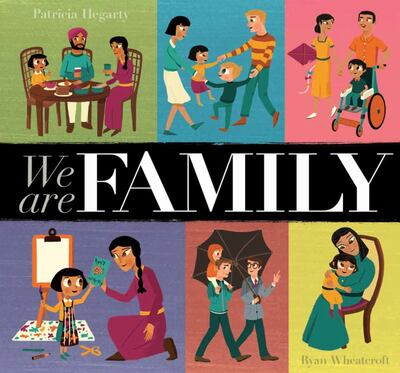 $23.00
NZD
Category: Picture Books
All families are different - and yet in many ways the same! This book uses a gentle rhyming text to follow eight different families, celebrating their everyday differences as well as the similarities they share.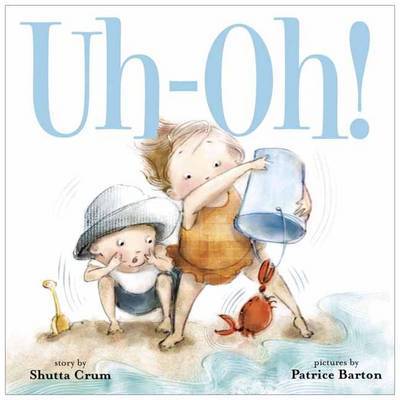 $18.00
NZD
Category: Board Books
A charming summer board book that's just right for toddlers, from the team behind the critically acclaimed picture book "Mine!" What does a toddler say when she drops her sunglasses in the sand? "Uh-Oh!" What does she say when a seagull lands on her sandcastle? "Uh-Oh!" What does she say when she finds a crab in her pail? "Uh-Oh!" And what does she say when a BIG wave is coming? That's the biggest "Uh-Oh!" of all! This nearly wordless story of toddler adventure perfectly captures the dynamics between the youngest friends and the sheer pleasure of that favorite toddler word: Uh-Oh!" ...Show more