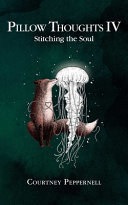 $33.00
NZD
Category: Poetry
Self-healing is the theme of the entire Pillow Thoughts series. Books II and III focus on healing the heart and mind, respectively, while Pillow Thoughts IV offers a balm for healing the soul. Have a cup of tea and let yourself feel.  
$32.00
NZD
Category: Poetry
Make a cup of tea and let yourself feel. Pillow Thoughts is a collection of poetry and prose about heartbreak, love, and raw emotions. It is divided into sections to read when you feel you need them most.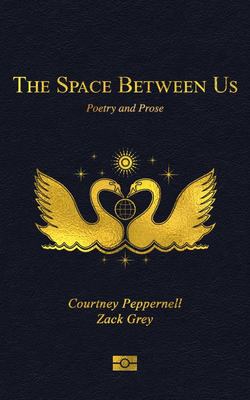 $33.00
NZD
Category: Poetry
The Space Between Us explores the trials of love and what it's like to live a life separated by distance from someone you care about. Its content is thoughtfully divided into five chapters, or phases, of the long-distance experience: At First Glance, Living for Tomorrow, Lonely Nights, Grow Together/Gro w Apart, When I See You. A combination of poems and prose are sporadically connected with small graphics and maps to visualise the journey of physical distance. These poems serve as an adhesive between the reader and the ones they miss, the longing, the anticipation, and the eventual relief. Though both authors bring with them a unique perspective, the lens is singular; each is attuned to navigating this complex terrain.   ...Show more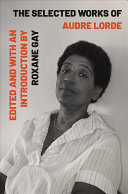 $40.00
NZD
Category: Essays & Anthologies
Self-described "black, lesbian, mother, warrior, poet" Audre Lorde is an unforgettable voice in twentieth-century literature, and one of the first to center the experiences of black, queer women. This essential reader showcases her indelible contributions to intersectional feminism, queer theory, and cr itical race studies in twelve landmark essays and more than sixty poems--selected and introduced by one of our most powerful contemporary voices on race and gender, Roxane Gay.Among the essays included here are:"The Transformation of Silence into Language and Action""The Master's Tools Will Never Dismantle the Master's House""I Am Your Sister"Excerpts from the American Book Award-winning A Burst of LightThe poems are drawn from Lorde's nine volumes, including The Black Unicorn and National Book Award finalist From a Land Where Other People Live. Among them are:"Martha""A Litany for Survival""Sister Outsider""Making Love to Concrete" ...Show more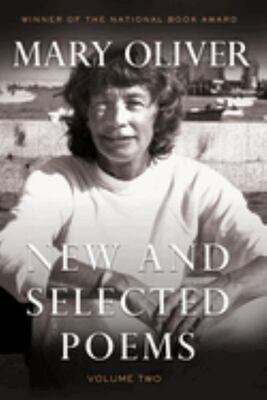 $40.00
NZD
Category: Poetry
Understand, I am always trying to figure outwhat the soul is, and where hidden, and what shape-   New and Selected Poems, Volume Two, an anthology of forty-two new poems-an entire volume in itself-and sixty-nine poems hand-picked by Mary Oliver from six of her last eight books, is a major addition to a career in poetry that has spanned nearly five decades. Now recognized as an unparalleled poet of the natural world, Mary Oliver writes with unmatched dexterity and a profound appreciation for the divergence and convergence of all living things.   Mary Oliver is always searching for the soul of things. In poem after poem, her investigations go from the humble green bean that nourishes her and makes her wonder if "something/-I can't name it-watches as I walk the/rows, accepting the gift of their lives/to assist mine" to the vast, untouchable bliss of "things you can't reach./But you can reach out to them, and all day long./The wind, the bird flying away./The idea of God." Oliver's search grows and is informed by experience, meditation, perception, and discernment. And all the while, during her quest, she is constantly surprised and fortified by joy.   This graceful volume, designed to be paired with New and Selected Poems, Volume One, includes new poems on birds, toads, flowers, insects, bodies of water, and the extraordinary experience of the everyday in our lives. In the words of Alicia Ostriker, 'Mary Oliver moves by instinct, faith, and determination. She is among our finest poets, and still growing.' In both the older and new poems, Mary Oliver is a poet at the height of her control of image and language. ...Show more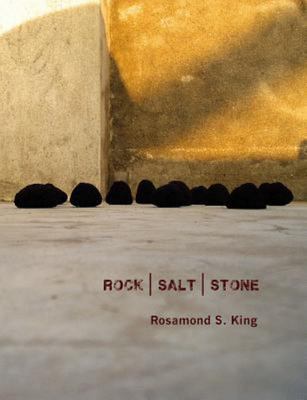 $35.00
NZD
Category: Poetry
Rock|Salt|Stone sprays life-preserving salt through the hard realities of rocks, stones, and rockstones used as anchors, game pieces, or weapons. The manuscript travels through Africa, the Caribbean, and the USA, including cultures and varieties of English from all of those places. The poems center the experience of the outsider, whether she is an immigrant, a woman, or queer. Sometimes direct, sometimes abstract, these poems engage different structures, forms, and experiences while addressing the sharp realities of family, sexuality, and immigration. ...Show more
$33.00
NZD
Category: Poetry | Series: Pillow Thoughts Ser.
Courtney Peppernell understands that healing is a process, and Pillow Thoughts II eloquently captures the time and experience that one goes through on their journey to peace through restoration. A collection of inspirational and comforting poems for anyone who is mending from a broken heart.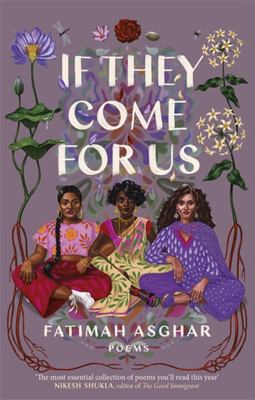 $28.00
NZD
Category: Poetry
'Fatimah Asghar writes my heart' Riz Ahmed 'Fatimah Asghar's debut collection brought me to tears many times over. It is urgent, compelling and filled with fragments of history that have changed the face of the world. Its exploration of queerness, grief, Muslim identity, partition and being a woman of colour in a white supremacist world make this the most essential collection of poems you'll read this year' Nikesh Shukla, editor of The Good Immigrant, author of The One Who Wrote Destiny Poet and co-creator of the Emmy-nominated web series Brown Girls captures her experience as a Pakistani Muslim woman in contemporary America, while exploring identity, violence, and healing. an aunt teaches me how to tell an edible flower from a poisonous one. just in case, I hear her say, just in case. Orphaned as a child, Fatimah Asghar grapples with coming of age and navigating questions of sexuality and race without the guidance of a mother or father. These poems at once bear anguish, joy, vulnerability, and compassion, while also exploring the many facets of violence: how it persists within us, how it is inherited across generations, and how it manifests itself in our relationships. In experimental forms and language both lyrical and raw, Asghar seamlessly braids together marginalized people's histories with her own understanding of identity, place, and belonging. 'A debut poetry collection showcasing both a fierce and tender new voice' Booklist ...Show more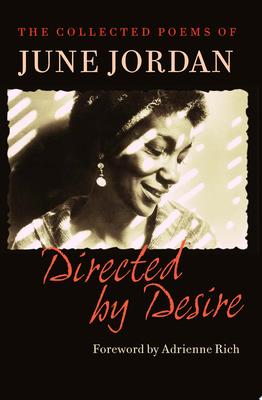 $49.00
NZD
Category: Poetry
Poetry. African American Studies. Now in paperback, DIRECTED BY DESIRE is the definitive overview of June Jordan's poetry. Collecting the finest work from Jordan's ten volumes, as well as dozens of "last poems" that were never published in Jordan's lifetime, these more than six hundred pages overflow wi th intimate lyricism, elegance, fury, meditative solos, and dazzling vernacular riffs. ...Show more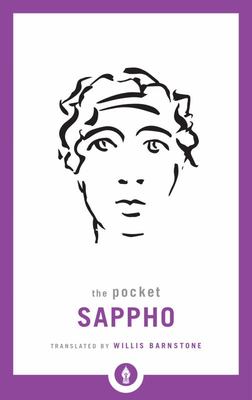 The Pocket Sappho
by Sappho (Translated by Willis Barnstone)
$24.00
NZD
Category: Poetry | Series: Shambhala Pocket Library
A vivid, contemporary translation of the greatest Greek love poet by the prize-winning poet and translator. Sappho's thrilling lyric verses have been unremittingly popular for more than 2,600 years--certainly a record for poetry of any kind--and love for her art only increases as time goes on. Though h er extant work consists only of a collection of fragments and a handful of complete poems, her mystique endures to be discovered anew by each generation, and to inspire new efforts at bringing the spirit of her Greek words faithfully into English. This book is adapted from a book previously in hardcover as Sweetbitter Love. ...Show more
$33.00
NZD
Category: Poetry
A beautifully raw and poignant collection of poetry and prose, Pillow Thoughts III continues the series from poet Courtney Peppernell. Fix yourself a warm drink and settle into Peppernell's words as she pens a tribute to her readers who are bravely continuing their journey from hurt to healing.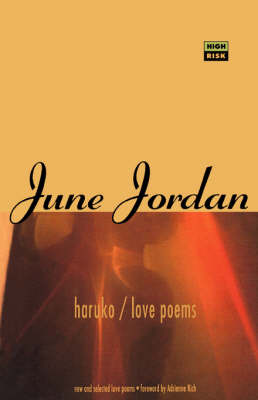 $35.00
NZD
Category: Poetry
For Haruko Little moves on sight blinded by histories as trivial or expansive as the rain seducing light into a blurred excitement Then she opens all of one eye as accurate as longing as two hands beholden to the hunger of green leaves and rinsing them back into regular breath she who sees she frees each of these beggarly events cleansing them of dust and other death Poem about Process And Progress For Haruko Hey Baby you betta hurry it up! Because since you went totally off I seen a full moon I seen a half moon I seen a quarter moon I seen no moon whatsoever! I seen a equinox I seen a solstice I seen Mars and Venus on a line I seen a mess a fickle stars and lately I seen this new kind a luva on an' off the telephone who like to talk to me all the time real nice Resolution # 1,003 I will love who loves me I will love as much as I am loved I will hate who hates me I will feel nothing for everyone oblivious to me I will stay indifferent to indifference I will live hostile to hostility I will make myself a passionate and eager lover In response to passionate and eager love I will be nobody's fool Foreword WHAT IS THIS thing called love, in the poems of June Jordan, artist, teacher, social critic, visionary of human solidarity? First of all, it's a motive; the power Che Guevara was trying to invoke in his much-quoted assertion: "At the risk of appearing ridiculous . . . the true revolutionary is moved by great feelings of love." I think also of Paul Nizan: "You think you are innocent if you say, 'I love this woman and I want to act in accordance with my love, ' but you are beginning the revolution. . . . You will be driven back: to claim the right to a human act is to attack the forces responsible for all the misery in the world." Neither of them, admittedly, was claiming the love of a woman for women, the love of a man for men, as revolutionary, as a human act. But the motive is "directed by desire" in Jordan ...Show more