$33.00
NZD
Category: Poetry
Self-healing is the theme of the entire Pillow Thoughts series. Books II and III focus on healing the heart and mind, respectively, while Pillow Thoughts IV offers a balm for healing the soul. Have a cup of tea and let yourself feel.  
$32.00
NZD
Category: Poetry
Make a cup of tea and let yourself feel. Pillow Thoughts is a collection of poetry and prose about heartbreak, love, and raw emotions. It is divided into sections to read when you feel you need them most.
$33.00
NZD
Category: Poetry | Series: Pillow Thoughts Ser.
Courtney Peppernell understands that healing is a process, and Pillow Thoughts II eloquently captures the time and experience that one goes through on their journey to peace through restoration. A collection of inspirational and comforting poems for anyone who is mending from a broken heart.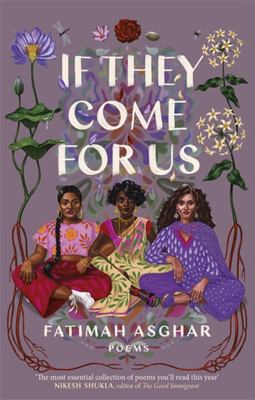 $28.00
NZD
Category: Poetry
'Fatimah Asghar writes my heart' Riz Ahmed 'Fatimah Asghar's debut collection brought me to tears many times over. It is urgent, compelling and filled with fragments of history that have changed the face of the world. Its exploration of queerness, grief, Muslim identity, partition and being a woman of colour in a white supremacist world make this the most essential collection of poems you'll read this year' Nikesh Shukla, editor of The Good Immigrant, author of The One Who Wrote Destiny Poet and co-creator of the Emmy-nominated web series Brown Girls captures her experience as a Pakistani Muslim woman in contemporary America, while exploring identity, violence, and healing. an aunt teaches me how to tell an edible flower from a poisonous one. just in case, I hear her say, just in case. Orphaned as a child, Fatimah Asghar grapples with coming of age and navigating questions of sexuality and race without the guidance of a mother or father. These poems at once bear anguish, joy, vulnerability, and compassion, while also exploring the many facets of violence: how it persists within us, how it is inherited across generations, and how it manifests itself in our relationships. In experimental forms and language both lyrical and raw, Asghar seamlessly braids together marginalized people's histories with her own understanding of identity, place, and belonging. 'A debut poetry collection showcasing both a fierce and tender new voice' Booklist ...Show more
$42.00
NZD
Category: Essays & Anthologies
Self-described "black, lesbian, mother, warrior, poet" Audre Lorde is an unforgettable voice in twentieth-century literature, and one of the first to center the experiences of black, queer women. This essential reader showcases her indelible contributions to intersectional feminism, queer theory, and c ritical race studies in twelve landmark essays and more than sixty poems--selected and introduced by one of our most powerful contemporary voices on race and gender, Roxane Gay.Among the essays included here are:"The Transformation of Silence into Language and Action""The Master's Tools Will Never Dismantle the Master's House""I Am Your Sister"Excerpts from the American Book Award-winning A Burst of LightThe poems are drawn from Lorde's nine volumes, including The Black Unicorn and National Book Award finalist From a Land Where Other People Live. Among them are:"Martha""A Litany for Survival""Sister Outsider""Making Love to Concrete" ...Show more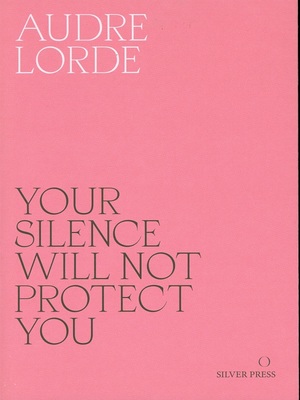 $39.00
NZD
Category: Feminism
Audre Lorde (1934-1992) described herself as 'Black, lesbian, mother, warrior, poet'. Born in New York, she had her first poem published while still at school and her last the year she died of cancer. Her extraordinary belief in the power of language - of speaking - to foster selfhood, articulate injust ice and bring about change in the world remains as transformative today as it was then, and no less urgent.  This edition brings together her essential poetry, speeches and essays, including 'The Master's Tools Will Never Dismantle the Master's House', in one volume for first time.  ...Show more
$42.00
NZD
Category: Poetry
Mary Oliver was awarded the National Book Award for New and Selected Poems, Volume One. Since its initial appearance it has become one of the best-selling volumes of poetry in the country. This collection features thirty poems published only in this volume as well as selections from the poet's first eig ht books.   Mary Oliver's perceptive, brilliantly crafted poems about the natural landscape and the fundamental questions of life and death have won high praise from critics and readers alike. "Do you love this world?" she interrupts a poem about peonies to ask the reader. "Do you cherish your humble and silky life?" She makes us see the extraordinary in our everyday lives, how something as common as light can be "an invitation/to happiness, /and that happiness, /when it's done right, /is a kind of holiness, /palpable and redemptive." She illuminates how a near miss with an alligator can be the catalyst for seeing the world "as if for the second time/the way it really is." Oliver's passionate demonstrations of delight are powerful reminders of the bond between every individual, all living things, and the natural world. ...Show more
$40.00
NZD
Category: Poetry
Understand, I am always trying to figure outwhat the soul is, and where hidden, and what shape-   New and Selected Poems, Volume Two, an anthology of forty-two new poems-an entire volume in itself-and sixty-nine poems hand-picked by Mary Oliver from six of her last eight books, is a major addition to a career in poetry that has spanned nearly five decades. Now recognized as an unparalleled poet of the natural world, Mary Oliver writes with unmatched dexterity and a profound appreciation for the divergence and convergence of all living things.   Mary Oliver is always searching for the soul of things. In poem after poem, her investigations go from the humble green bean that nourishes her and makes her wonder if "something/-I can't name it-watches as I walk the/rows, accepting the gift of their lives/to assist mine" to the vast, untouchable bliss of "things you can't reach./But you can reach out to them, and all day long./The wind, the bird flying away./The idea of God." Oliver's search grows and is informed by experience, meditation, perception, and discernment. And all the while, during her quest, she is constantly surprised and fortified by joy.   This graceful volume, designed to be paired with New and Selected Poems, Volume One, includes new poems on birds, toads, flowers, insects, bodies of water, and the extraordinary experience of the everyday in our lives. In the words of Alicia Ostriker, 'Mary Oliver moves by instinct, faith, and determination. She is among our finest poets, and still growing.' In both the older and new poems, Mary Oliver is a poet at the height of her control of image and language. ...Show more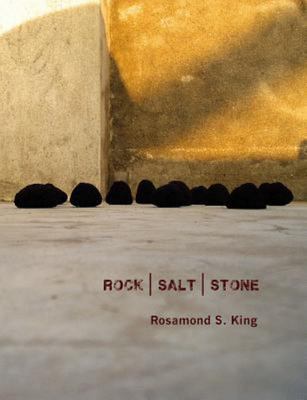 $35.00
NZD
Category: Poetry
Rock|Salt|Stone sprays life-preserving salt through the hard realities of rocks, stones, and rockstones used as anchors, game pieces, or weapons. The manuscript travels through Africa, the Caribbean, and the USA, including cultures and varieties of English from all of those places. The poems center the experience of the outsider, whether she is an immigrant, a woman, or queer. Sometimes direct, sometimes abstract, these poems engage different structures, forms, and experiences while addressing the sharp realities of family, sexuality, and immigration. ...Show more
Fleche
by Mary Jean Chan
$28.00
NZD
Category: Poetry | Series: Faber Poetry Ser.
In Flèche, Mary Jean Chan evokes the difficulties of reconciling one's need for safety alongside the desire to shed one's protective armour in order to fully embrace the world.  Much like the fencer who must constantly read and respond to her opponent's tactics during a fencing bout, this debut collect ion by Mary Jean Chan deftly examines relationships at once conflictual and tender. Flèche (the French word for 'arrow') is an offensive technique commonly used in epee, a competitive sport of the poet's teenage and young adult years. This cross-linguistic pun presents the queer, non-white body as both vulnerable ('flesh') and weaponised ('flèche') in public and private spaces. Themes of multilingualism, queerness, post-colonialism, psychoanalysis and cultural history emerge by means of an imagined personal, maternal and national biography, spoken by a polyphony of female voices. The result is a series of poems that are urgent and hard-hitting as Chan keeps her readers on their toes, dazzling and devastating them by turn. ...Show more
$49.00
NZD
Category: Poetry
Poetry. African American Studies. Now in paperback, DIRECTED BY DESIRE is the definitive overview of June Jordan's poetry. Collecting the finest work from Jordan's ten volumes, as well as dozens of "last poems" that were never published in Jordan's lifetime, these more than six hundred pages overflow wi th intimate lyricism, elegance, fury, meditative solos, and dazzling vernacular riffs. ...Show more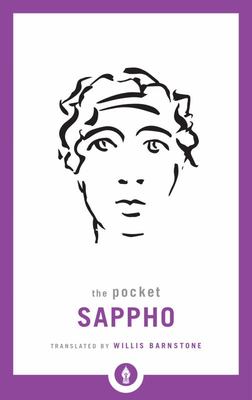 The Pocket Sappho
by Sappho (Translated by Willis Barnstone)
$24.00
NZD
Category: Poetry | Series: Shambhala Pocket Library
A vivid, contemporary translation of the greatest Greek love poet by the prize-winning poet and translator. Sappho's thrilling lyric verses have been unremittingly popular for more than 2,600 years--certainly a record for poetry of any kind--and love for her art only increases as time goes on. Though h er extant work consists only of a collection of fragments and a handful of complete poems, her mystique endures to be discovered anew by each generation, and to inspire new efforts at bringing the spirit of her Greek words faithfully into English. This book is adapted from a book previously in hardcover as Sweetbitter Love. ...Show more