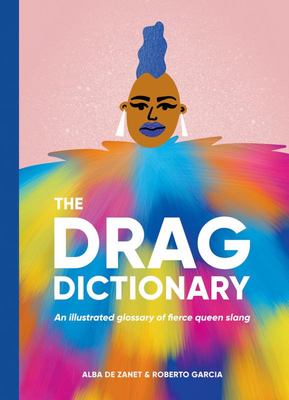 $23.00
NZD
Category: Non-Fiction
"No tea no shade, Judy, but your mug looks pretty badly beaten "   With RuPaul's Drag Race catapulting drag into the mainstream, queens are well and truly owning the spotlight, and introducing us to their quirky and hilarious slang. But are you struggling to keep up with the lingo? Desperate to "throw shade" and "spill the tea" but not quite sure how to work it into a sentence? Well never fear: The Drag Dictionary is here to save you   Featuring bright, fun illustrations of your best-loved girls, as well as all those classic phrases explained - from "death drop" to "squirrel friends", "tuck" and more - this explains 45 of the best phrases you've been gagging over since the dawn of Lady Bunny. This is a tribute to all things drag, and the amazing artists and superheroes who add sparkle and glitz to our lives. ...Show more
$30.00
NZD
Category: Politics
This is the groundbreaking examination of the psychology of homosexuality and why it leads to shame over one's identity, and how to overcome it - now expanded and fully updated. Today's gay man enjoys unprecedented, hard-won social acceptance. Despite this victory, however, serious problems still exist. Substance abuse, depression, suicide and sex addiction among gay men are at an all-time high, causing many to ask, "Are we really better off?" Drawing on contemporary research, psychologist Alan Downs' own struggle with shame and anger, and stories from his patients, "The Velvet Rage" passionately describes the stages of a gay man's journey out of shame and offers practical and inspired strategies to stop the cycle of avoidance and self-defeating behaviour. Updated to reflect the effects of the many recent social, cultural and political changes, "The Velvet Rage" is an empowering book that has already changed the public discourse on gay culture and helped shape the identity of an entire generation of gay men. ...Show more
$15.00
NZD
Category: Non-Fiction | Series: Pocket Wisdom Ser.
In need of a bit of pep from the queen of drag? RuPaul is here for you in this pocket collection of positivity. Learn how to love yourself, find your family and serve up some rose-tinted realness with quotes that cover everything from self-confidence to superstardom. Full of laughter, colour and creativ ity, this little book will help you make every day your most fabulous moment yet. Use all the colours, touch all the toys and lick all the candy! Do it all! Fulfillment isn't found over the rainbow - it's found in the here and now. Today I define success by the fluidity with which I transcend emotional land mines and choose joy and gratitude instead. That is the key to navigating this life - don't take it too seriously. That's when the party begins. What it says on your driver's license isn't really who you are - you are something much greater than that. When you become the image of your own imagination, it's the most powerful thing you could ever do. ...Show more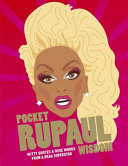 $15.00
NZD
Category: Non-Fiction | Series: Pocket Wisdom Ser.
You betta work! Pocket RuPaul Wisdom contains only the fiercest advice from the supermodel of the world. Learn how to sissy that walk, sashay, shanté, and slay the runway. InPocket RuPaul Wisdom, Ru shows off her charisma, uniqueness, nerve and talent. Full of insights into love, identity, glamour and performance, this collection of quotes is perfect for Drag Race fans and anyone seeking wisdom from the ultimate queer icon. If you can't love yourself, how in the hell you gonna love somebody else? We all came into the world naked. The rest is all drag. I can barely speak English, but I'm fluent in throwing shade. Sometimes we all need a little Ru in our lives.   ...Show more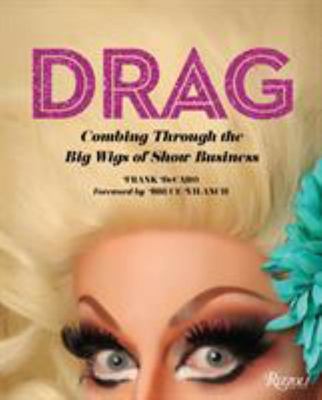 $65.00
NZD
Category: Non-Fiction
Drag celebrates the fabulous current and historical influence of drag, and its talented and inspiring performers. Since man first walked the Earth...in heels, no other art form has wielded as unique an influence on pop culture as Drag. Drag artists have now sashayed their way to snatch the crowns as the Queens of mainstream entertainment.Through informative and witty essays chronicling over 100 years of drag, readers will embark on a Priscilla-like journey through pop culture, from television shows like The Milton Berle Show, Bosom Buddies, and RuPaul's Drag Race, films like Some Like It Hot, To Wong Foo..., and Tootsie, and Broadway shows like Hedwig and the Angry Inch, La Cage aux Folles, and Kinky Boots.With stops in cities around the globe, and packed with interviews and commentaries on the dramas, joys, and love that "make-up" a life in wigs and heels, Drag features contributions from today's most groundbreaking and popular artists, including Bianca del Rio, Miss Coco Peru, Hedda Lettuce, Lypsinka, and Varla Jean Merman, as well as notable performers as Harvey Fierstein and Charles Busch. It includes more than 100 photos--many from performers' personal collections, and a comprehensive timeline of drag "herstory." ...Show more
$50.00
NZD
Category: Non-Fiction
Before RuPaul's Drag Race propelled the cultural phenomenon into the global spotlight, drag had been around for thousands of years. Immerse yourself in the rich history of drag in this lusciously illustrated guide.  The history of drag has been formed by many intersections: fashion, theatre, sexuality and politics--all coming together to create the show stopping entertainment millions witness today. In this extensive work, Jake Hall delves deep into the ancient beginnings of drag, to present day and beyond. Vibrant illustrations enhance the rich history from Kabuki theatre to Shakespearean, the revolutionary Stonewall riots to the still thriving New York ballroom scene. Nothing will go undocumented in this must-have documentation of all things drag. ...Show more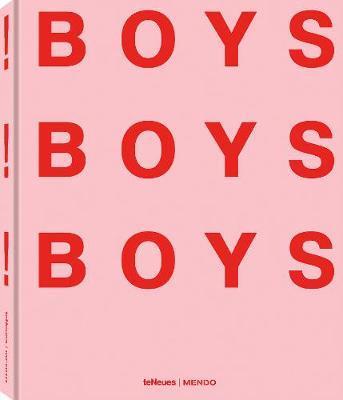 Boys! Boys! Boys!
by Ghislaine Pascal (Compiled by); MEDNO (Created by)
$90.00
NZD
Category: Non-Fiction
Boys!Boys!Boys! is a fascinating photography collection that approaches the subject of eroticism in an unusual way. What began as an attempt to focus on the exquisitely photographed bodies culminates in reflecting the erotic body as realistically as possible and not just an interpretation of what the hu man being wants to see. The selection of images shows this aspect in all its diversity: provocative shots alternate with images of marked tenderness and open sexuality. What they have in common is that they are all works of art in their own way. Whether refined or realistic, posed or natural, modern or retro?with this selection of images a very individual view of the eroticism of the body in the 21st century is shown. ...Show more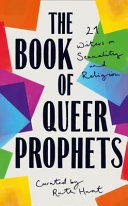 $40.00
NZD
Category: Non-Fiction
'A fascinating and thoughtful exploration of faith in the modern world. If you're wondering why it matters and how to make sense of it, read on.' Clare Balding Is it possible to believe in God and be gay? How does it feel to be excluded from a religious community because of your sexuality? Why do some people still believe being LGBT is a sin? The book of Queer Prophets contains modern-day epistles from some of our most important thinkers, writers and activists: Jeanette Winterson tackles religious dogma, Amrou Al-Kadhi writes about trying to make it as a Muslim drag queen in London, John Bell writes about his decision to come out later in life, Tamsin Omond remembers getting married in the middle of a protest and Kate Bottley explains her journey to becoming an LGBT ally. Essays from: Jeanette Winterson, Phyll Opoku-Gyimah, Amrou Al-Kadhi, Pádraig Ó Tuama, Rev. Winnie Varghese, Keith Jarrett, Jay Hulme, Lucy Knight, Tamsin Omond, Erin Clark, Michael Segalov, Jarel Robinson-Brown, John L. Bell, Mpho Tutu van Furth, Karl Rutlidge, Garry Rutter, Rev Rachel Mann, Jack Guiness, Dustin Lance Black, Ric Stott. Afterword: Kate Bottley ...Show more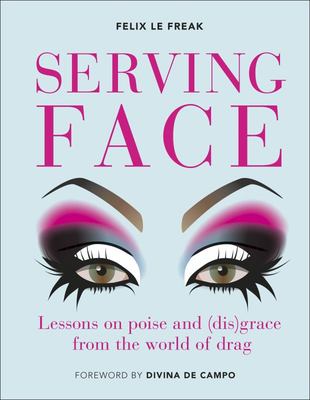 $37.00
NZD
Category: Non-Fiction
Let the world's most celebrated drag queens transform and empower you with their sick'ning style, wit and wisdom. Whatever face you're gagging to serve - fierce and fishy, old Hollywood glamour, or easy-breezy daytime realness - Serving Face delivers more than 200 practical tips, tricks and tutorials, a nd inspiring pearls of wisdom, to help you achieve your transformation with ease and wear it with pride. Illustrated step-by-step guides take you through the whole process, from giving yourself a DIY facelift and blocking out your brows; through opening up your eyes with clever contouring and false lashes (sometimes several pairs at once!); to the perfect hair, nails, clothes and accessories to complete your look. Wearing a full face every day can wreck your skin, so features on daily, weekly and monthly treatments for your face and body help you to avoid breakouts and keep everything pert, plump and peachy. Set alongside all this practical how-to are bags of motivational bons mots to tease out your special blend of charisma, uniqueness, nerve and talent and bring it to the runway. Whether you're an established pro polishing your look, a newbie still finding your signature style, or a party girl in search of some Insta-glam eleganza, Serving Face is like the gentle hand of your Drag Mother guiding you towards a life more fabulous. ...Show more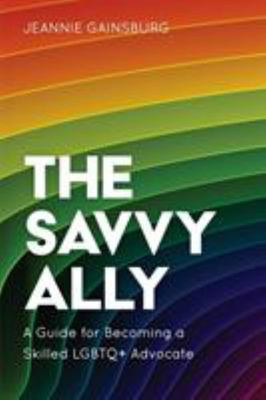 $33.00
NZD
Category: Non-Fiction | Series: G - Reference,Information and Interdisciplinary Subjects Ser.
The Savvy Ally: A Guide for Becoming a Skilled LGBTQ+ Advocate is an enjoyable, humorous, encouraging, easy to understand guidebook for being an ally to the LGBTQ+ communities. It is chock full of practical and useful tools for LGBTQ+ advocacy, including: -Current and relevant information on identities and LGBTQ+ language -Tips for what to say and what not to say when someone comes out to you -LGBTQ+ etiquette and techniques for respectful conversations -Common bloopers to avoid -Tools for effectively navigating difficult conversations -Suggestions for addressing common questions and concerns -Actions for creating more LGBTQ+ inclusive spaces -Recommendations for self-care and sustainable allyship This book will be useful for teachers, counselors, social workers, nurses, medical technicians, and college professors, as well as parents who want to be supportive of their LGBTQ+ child, but don't know how. This is not a book about why to be an ally. This is a book about how to be an ally. The goal of The Savvy Ally is to create more confident, active allies who are effective advocates for change. This informative, entertaining, and supportive guidebook will surely jump-start even the most tentative ally. ...Show more
$20.00
NZD
Category: Non-Fiction
Discover the fascinating stories behind 38 queer icons, all of them ground-breakers, risk-takers and game-changers. Whether they are activists, sportspeople, scientists or superstars, every one of these people has been a trailblazer in their field, and deserves to have their achievements celebrated the world over. Be empowered and inspired by their extraordinary life stories, their awesome achievements and their wonder-words of wisdom with this pocketbook of remarkable people, and prepare to be introduced to your new superheroes. ...Show more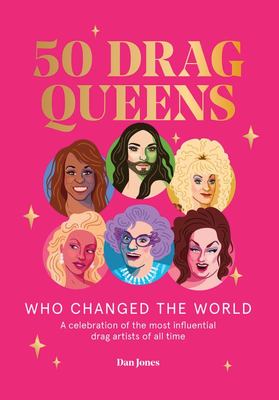 $23.00
NZD
Category: Non-Fiction
50 Drag Queens Who Changed the World is a tribute to the hugely influential pioneers who have shaped the fantastic world of drag, as well as the queens of today that we all know and love.  Learn about the wild and brilliant lives of Mama Ru and the best-loved Drag Race superstars, including Alaska, Bia nca Del Rio and Courtney Act, as well as legends like Divine and Lady Bunny, and the new scene of radical contemporary drag artists, such as Amrou Al-Kadhi and Victoria Sin. Drag queens have been sissying that walk for a lot longer than you think, and this book is a sparkling celebration of the high-heeled, hairsprayed, punk-rock art form that has influenced pop culture for as long as it has been around. ...Show more