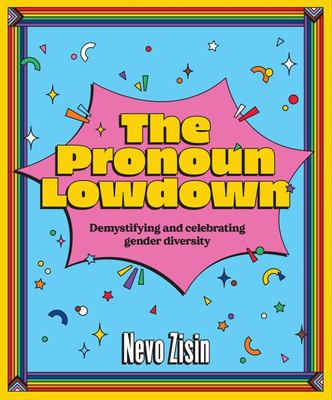 $23.00
NZD
Category: Non-Fiction
We find ourselves at an exciting moment in history. For the first time, trans and gender diverse people are being seen and heard. Thanks to tireless activism, and an increased visibility worldwide, these lived experiences (the joyful, and the painful) are no longer able to be ignored. And so, The Pronou n Lowdown is here to demystify and celebrate trans and gender diverse excellence. Woven together with author Nevo Zisin's own pronoun journey, this colourful hardback sheds light on the complicated history of gender around the world, in language and across time. Nevo shares their ideas for how young trans and gender diverse folk might begin to navigate their identities, as well as simple suggestions for friends and family on how to provide the best support possible. And, as well as Nevo's own anecdotes, these pages also salute the tireless work of other LGBTQIA+ trailblazers and activists - without whom this joyous book could never exist. Everyone deserves to have their identity affirmed by their friends, families, and the world through which they move. The Pronoun Lowdown celebrates trans and gender diverse identities, in all their fluid and imperfect perfection! ...Show more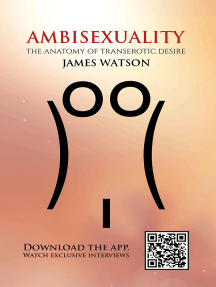 $33.00
NZD
Category: Non-Fiction
Ambisexuals are men who are erotically attracted to 'women with a penis'. Michael simply smiled and said, ""I've never been with a man. For me, a trans woman is a woman with masculine genitals, but she is still a woman. She looks like a woman and she acts like a woman." It's the 21st century. Trans wo men sex workers go to great lengths to meet these needs.Tens of thousands of men like Michael currently live around the world. You might think this is a modern development made possible by sex-change technology. But meticulous research reveals that this unrecognised sexual orientation has persisted across all major cultures throughout recorded history.In spite of this, almost nothing is known about ambisexuality. What motivates their sexual orientation... and the trans women they are drawn to? This book has fascinating anecdotal stories and hard data which leads to deep insights. It will make you re-evaluate what you think you know about human sexuality in an era of growing acceptance of gender diversity and sexual expression. ...Show more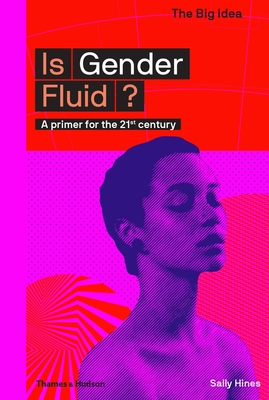 $28.00
NZD
Category: Non-Fiction | Series: The\Big Idea Ser.
When we are born, we are each assigned a gender based on our physical anatomy. But why is it that some people experience dissonance between their biological sex and their personal identity? Is gender something we are, or something we do? Is our expression of gender a product of biology, or does it devel op based on our environment? Are the traditional binary male and female gender roles relevant in an increasingly fluid and flexible world? Sally Hines, whose work on transgender issues draws on the intersections and disconnections of gender, sexuality, and their biological embodiment, is an ideally well-informed author to explore these questions. Supplementing this text are numerous illustrations that provide an accessible and informative visual component to the book. This intelligent volume in the Big Idea series considers the relations between gender, psychology, culture, and sexuality, examining the evolution of individual and social attitudes over the centuries and throughout the world. ...Show more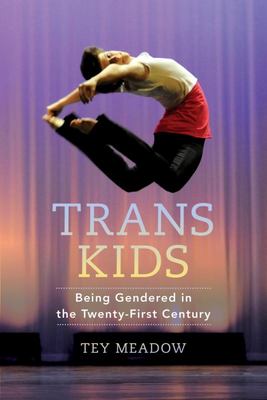 $57.00
NZD
Category: Non-Fiction
Trans Kids is a trenchant ethnographic and interview-based study of the first generation of families affirming and facilitating gender nonconformity in children. Earlier generations of parents sent such children for psychiatric treatment aimed at a cure, but today, many parents agree to call their child ren new names, allow them to wear whatever clothing they choose, and approach the state to alter the gender designation on their passports and birth certificates. Drawing from sociology, philosophy, psychology, and sexuality studies, sociologist Tey Meadow depicts the intricate social processes that shape gender acquisition. Where once atypical gender expression was considered a failure of gender, now it is a form of gender. Engaging and rigorously argued, Trans Kids underscores the centrality of ever more particular configurations of gender in both our physical and psychological lives, and the increasing embeddedness of personal identities in social institutions.   ...Show more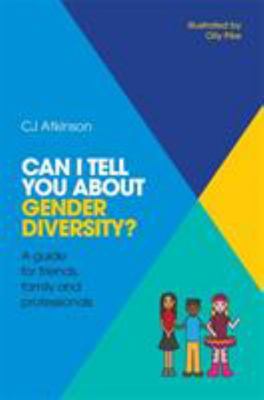 $25.00
NZD
Category: Children's Books | Series: Can I Tell You About...?
Meet Kit - a 12 year old undergoing medical transition - as he talks about gender and the different ways it can be explored. He explains what it is like to transition and how his friends, family and teachers can help through talking, listening and being proactive. With illustrations throughout, this is an ideal way to start conversations about gender diversity in the classroom or at home and suitable for those working in professional services and settings. The book also includes a useful list of recommended reading, organisations and websites for further information and support. ...Show more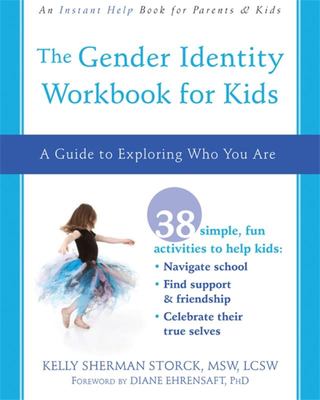 $50.00
NZD
Category: Non-Fiction
The Gender Identity Workbook for Kids offers fun, age-appropriate activities to help your child explore their identity and discover unique ways to navigate gender expression at home, in school, and with friends. Transgender and gender-nonconforming (TGNC) children need validation and support on their j ourney toward self-discovery. Unfortunately, due to stigma and misinformation, these kids can be especially vulnerable to bullying, discrimination, and even mental health issues such as anxiety or depression. The good news is that there are steps you can take to empower your child as they explore, understand, and affirm their gender identity. This important workbook will guide you both.In this guide, a licensed clinical social worker who specializes in gender-nonconforming youth offers real tools to help your child thrive in all aspects of life. You and your child will discover a more expansive way of understanding gender; gain insight into gender diverse thoughts, feelings, and experiences; and find engaging activities with fun titles such as, Apple, Oranges, and Fruit Bowls and Pronoun Town to help your child to explore their own unique identity in a way that is age-appropriate and validating.No child experiences gender in a vacuum, and children don't just transition - families do. Let this workbook guide you and your child on this important journey in their lives. ...Show more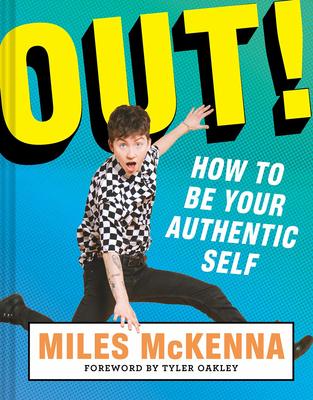 $45.00
NZD
Category: Biography
The ultimate coming out survival guide by queer and trans activist--and social media superstar--Miles McKenna Activist Miles McKenna came out on his YouTube channel in 2017, documenting his transition to help other teens navigate their identities and take charge of their own coming-out stories. From th at wisdom comes Out , the ultimate coming-out survival guide. Find validation, inspiration, and support for your questions big and small--whether you're exploring your identity or seeking to understand the experience of an awesome queer person in your life. ...Show more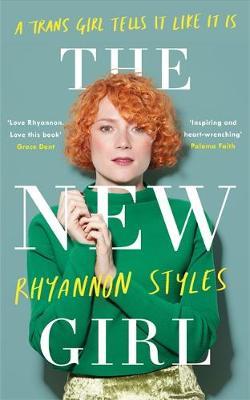 $40.00
NZD
Category: Non-Fiction
The transgender memoir you won't stop hearing about. Rhyannon Styles will do for transgender what Matt Haig did for mental health. Elle columnist Rhyannon Styles tells her unforgettable life story in THE NEW GIRL, charting her incredible journey from male to female. A powerful book about being true to o urselves, for anyone who's ever felt a little lost. Imagine feeling lost in your own body. Imagine spending years living a lie, denying what makes you 'you'. This was Ryan's reality. He had to choose: die as a man or live as a woman. In 2012, Ryan chose Rhyannon. At the age of thirty Rhyannon began her transition, taking the first steps on the long road to her true self, and the emotional, physical and psychological journey that would change her for ever. In a time when the world is finally waking up to transgender people, Rhyannon opens up to us, holding nothing back in this heartbreakingly honest telling of her life. Through her catastrophic lows and incredible highs, Rhyannon paints a picture of what it's like to be transgender in glorious technicolor. From cabaret drag acts, brushes with celebrity and Parisian clown school, to struggles with addiction and crippling depression, Rhyannon's story is like nothing you've read before. ...Show more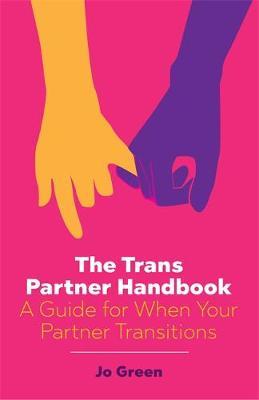 $30.00
NZD
Category: Non-Fiction
Individuals who transition from one gender to another are often in some degree of a relationship, and over 55% of these relationships endure through the transition process. While more resources are emerging for trans people themselves, there is very little information available for their partners. Thro ugh first-hand accounts and vignettes of successful partnerships, this book presents detailed descriptions of everything involved in the transition process, with specific guidance for those supporting a partner in transition. Topics include disclosure, mental health, coming out, loss and grief, sex and sexuality and the legal, medical and social practicalities of transitioning. In this essential guide, people who's partners are across the transgender spectrum speak out on their own experiences with personal advice and support for others. ...Show more
$23.00
NZD
Category: Non-Fiction
If he is to become a man, what sort of man should Thomas Page McBee be? To find out, McBee must confront the suffering he has endured at the hands of men: the abuse he endured as a child from his father, and the violent mugging which almost killed him as an adult. Standing at the brink of the life-chan ging decision to transition from female to male, McBee seeks to understand these examples of flawed manhood, and reclaim his body on his own terms. Powerful, uplifting and profound, Man Alive is a story about transformation; about freedom, and love, and finding the strength to rebuild ourselves as the people we are meant to be. ...Show more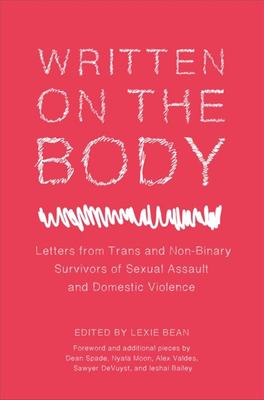 $40.00
NZD
Category: Non-Fiction
Written by and for trans and non-binary survivors of domestic violence and sexual assault, Written on the Body offers support, guidance and hope for those who struggle to find safety at home, in the body, and other unwelcoming places. This collection of letters written to body parts weaves together nar ratives of gender, identity, and abuse. It is the coming together of those who have been fragmented and often met with disbelief. The book holds the concerns and truths that many trans people share while offering space for dialogue and reclamation.    Written with intelligence and intimacy, this book is for those who have found power in re-shaping their bodies, families, and lives. ...Show more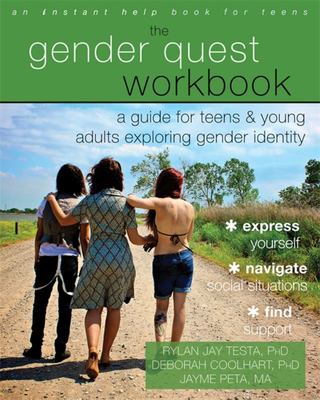 $45.00
NZD
Category: LBGTQ | Series: Instant Help Solutions Ser.
This one-of-a-kind, comprehensive workbook will help you navigate your gender identity and expression at home, in school, and with peers. If you are a transgender and gender nonconforming (TGNC) teen, you may experience unique challenges with identity and interpersonal relationships. In addition to exp eriencing common teen challenges such as body changes and peer pressure, you may be wondering how to express your unique identity to others. The Gender Quest Workbook incorporates skills, exercises, and activities from evidence-based therapies—such as cognitive behavioral therapy (CBT)—to help you address the broad range of struggles you may encounter related to gender identity, such as anxiety, isolation, fear, and even depression. Despite outdated beliefs, gender no longer implies being simply male or female, but rather a whole spectrum of possibilities. This fun, engaging workbook is designed specifically for teens like you who want to explore the concept of gender and gender identity and expression—whether you already identify as TGNC or are simply questioning your gender identity. The activities in this book will help you explore your identity internally, interpersonally, and culturally. And along the way, you'll learn how to effectively express yourself and make informed decisions on how to navigate your gender with family, friends, classmates, and coworkers. The book also includes chapters on sex and dating, balancing multiple identities, and how to deal with stressful challenges when they arise. The Gender Quest Workbook also features a brief downloadable guide for clinicians that explains ways professionals can better serve gender-expansive youth. The guide will address ways to help youth working with gender identity build resilience against gender minority stress, among other topics. ...Show more