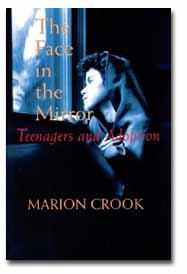 $39.95
NZD
Category: Adoption
Written for both teens and adults,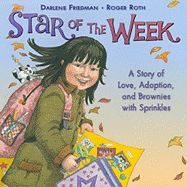 $27.00
NZD
$35.00
(22% off)
Category: Adoption
Friedman and Roth draw upon their own family's experience in this appealing and insightful book that combines the Star of the Week school ritual and an adoption story about a girl from China, and celebrates the love of families everywhere. Full color.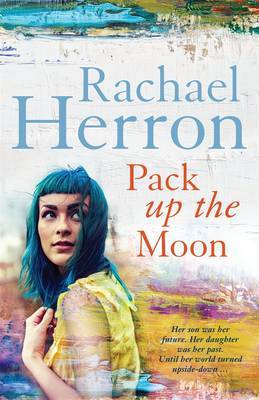 $37.00
NZD
Category: Adoption
Three years after a horrible tragedy took her son and tore her family apart, artist Kate Monroe is beginning to pick up the pieces of her life. However at a gala showcasing her triumphant return to the art world, Kate's world is rocked again, when the daughter she gave up for adoption twenty-two years a go introduces herself. Pree is the child Kate never knew and never forgot. But Pree has questions that Kate isn't sure she's ready to answer. For one thing, Kate never told Pree's father, her high school sweetheart and ex-husband, Nolan, that they had a daughter. For another, Kate hasn't spoken to Nolan for three years, not since the accident which took their nine-year-old son from them. But to keep Pree from leaving forever, Kate will have to confront the secrets that have haunted her since her son died, and discover if the love of her family is strong enough to survive even the most heartbreaking of betrayals... ...Show more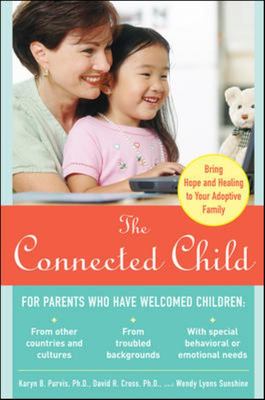 $35.00
NZD
Category: Adoption
"An extremely useful parenting handbook... truly outstanding ... strongly recommended." --Library Journal (starred review) "A tremendous resource for parents and professionals alike." --Thomas Atwood, president and CEO, National Council for Adoption The adoption of a child is always a joyous moment in t he life of a family. Some adoptions, though, present unique challenges. Welcoming these children into your family--and addressing their special needs--requires care, consideration, and compassion. Written by two research psychologists specializing in adoption and attachment, The Connected Child will help you: Build bonds of affection and trust with your adopted child Effectively deal with any learning or behavioral disorders Discipline your child with love without making him or her feel threatened "A must-read not only for adoptive parents, but for all families striving to correct and connect with their children." --Carol S. Kranowitz, author of The Out-of-Sync Child "Drs. Purvis and Cross have thrown a life preserver not only to those just entering uncharted waters, but also to those struggling to stay afloat."--Kathleen E. Morris, editor of S. I. Focus magazine "Truly an exceptional, innovative work . . . compassionate, accessible, and founded on a breadth of scientific knowledge and clinical expertise."--Susan Livingston Smith, program director, Evan B. Donaldson Adoption Institute "The Connected Child is the literary equivalent of an airline oxygen mask and instructions: place the mask over your own face first, then over the nose of your child. This book first assists the parent, saying, in effect, 'Calm down, you're not the first mom or dad in the world to face this hurdle, breathe deeply, then follow these simple steps.' The sense of not facing these issues alone--the relief that your child's behavior is not off the charts--is hugely comforting. Other children have behaved this way; other parents have responded thusly; welcome to the community of therapeutic and joyful adoptive families." --Melissa Fay Greene, author of There is No Me Without You: One Woman's Odyssey to Rescue Africa's Children ...Show more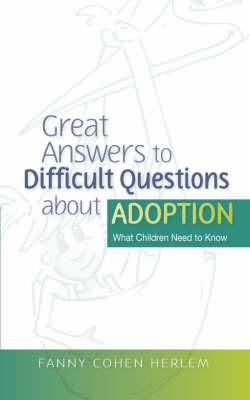 $33.00
NZD
Category: Adoption
Why was I abandoned? Why did my parents adopt me? What if I want to meet my biological parents? Children who find out they are adopted have many questions that are difficult for a parent to answer. This book explores children's thoughts and feelings and provides parents with guidance on how to respo nd to difficult questions. The author covers all the common questions that children ask and provides sensitive, candid answers in a way that children will be able to understand and relate to. Each chapter is devoted to a particular issue, such as why a child is adopted, who chose the child's first name and what happens when the child grows up. The book recognizes the emotions and reactions of everyone in the family and includes separate conclusions for parents and children. This handy guide offers useful advice for parents and will also be of interest to counsellors and other professionals working with children. ...Show more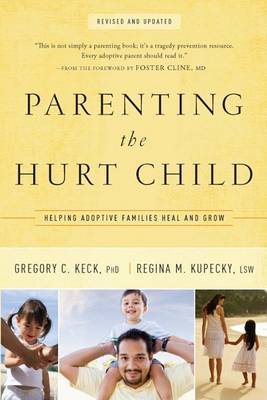 $40.00
NZD
Category: Adoption
Now updated and revised, Parenting the Hurt Child will provide you with valuable suggestions and needed direction to parent the hurt child in your life, even when it feels as if nothing works.
$25.00
NZD
Category: Adoption
In her new book, Cathy Glass, the no.1 bestselling author of Damaged, tells the story of the Alice, a young and vulnerable girl who is desperate to return home to her mother. Alice, aged four, is snatched by her mother the day she is due to arrive at Cathy's house. Drug-dependent and mentally ill, but d esperate to keep hold of her daughter, Alice's mother snatches her from her parents' house and disappears. Cathy spends three anxious days worrying about her whereabouts before Alice is found safe, but traumatised. Alice is like a little doll, so young and vulnerable, and she immediately finds her place in the heart of Cathy's family. She talks openly about her mummy, who she dearly loves, and how happy she was living with her maternal grandparents before she was put into care. Alice has clearly been very well looked after and Cathy can't understand why she couldn't stay with her grandparents. It emerges that Alice's grandparents are considered too old (they are in their early sixties) and that the plan is that Alice will stay with Cathy for a month before moving to live with her father and his new wife. The grandparents are distraught - Alice has never known her father, and her grandparents claim he is a violent drug dealer. Desperate to help Alice find the happy home she deserves, Cathy's parenting skills are tested in many new ways. Finally questions are asked about Alice's father suitability, and his true colours begin to emerge. ...Show more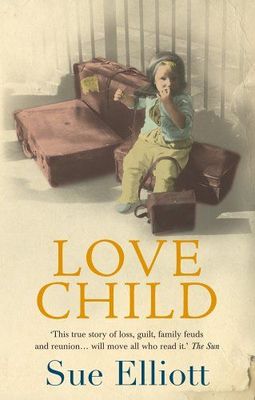 $28.00
NZD
Category: Adoption
'A marvellous book' Bernard Cornwell Adoption is one of the great, untold stories of our recent past. It is a truly epic tale of loss, guilt, identity, family feuds, reunion and redemption. It is a subject, until very recently, surrounded by secrecy and taboos. In this enthralling memoir, Sue E lliott tells her own story of growing up as an adopted child. She details her emotional search for, and meeting with, her birth mother, Marjorie, the heartbreaking tale of how Marjorie came to give up Sue for adoption in 1950s England, and the shock of finding that she, Sue, wasn't the only child given away by Marjorie. Weaved throughout is the vivid, emotional history of adoption in the UK. Drawing on a wide range of intimate personal experiences, it outlines the forces that shaped twentieth-century adoption practice, from baby-farming, the stigma of illegitimacy, incest and the bastardy laws, to children taken by force, the Magdalene laundries, mass emigration schemes without parental consent, to modern day adoption practices, buying babies from abroad, sperm donor fathers and tearful reunions on Trisha. 'Enthralling and informative' Woman and Home 'The human face of the skeleton in every family's cupboard' Anna Raeburn, writer and broadcaster 'This true story of loss, guilt, identity, family feuds, reunion and redemption is one that will move all who read it' The Sun tremendously moving...essential reading for anyone encountering adoption within their family tree Family Tree Magazine First published 2005. ...Show more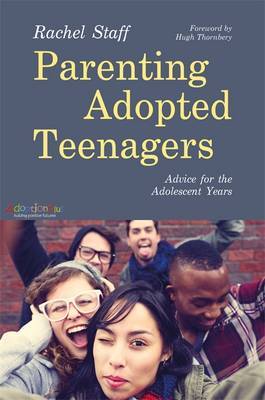 $45.00
NZD
Category: Adoption
How can adoptive parents and their teenagers navigate the challenges of the adolescent years? Full of valuable, grounded advice, this guide will help parents to understand the impact of early trauma on a child's development and the specific nature of the changes that occur during adolescence. With tips for coping with common problems, it combines first-hand accounts from professionals, parents and teenagers themselves. It also covers essential topics such as: family and peer relationships, developing healthy intimate relationships, emerging identity issues, and contacting birth family. Accessible and honest, Parenting Adopted Teenagers is an invaluable resource for adoptive parents as well as professionals working with them. ...Show more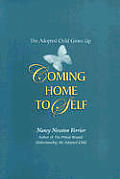 $65.00
NZD
Category: Adoption
Coming Home to Self is a book about becoming aware. It is written for all members of the adoption triad: adoptees, birth parents, and adoptive parents as well as those who are in relationship with them, including professionals. It explains the influence imprinted upon the nuerological system and, thus, on future functioning. It explains how false beliefs create fear and perpetuate being ruled by the wounded child. It is a book which will help adoptees discover their authentic selves after living without seeing themselves reflected back all their lives. ...Show more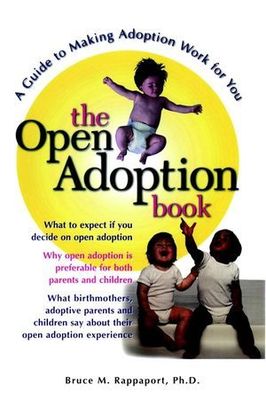 $28.00
NZD
Category: Adoption
The Definitive Guide to Open Adoption, by the founder of the Open Adoption Movement The exploding popularity of open adoption today underscores what adopting parents, birthparents, and many adoption experts now maintain: Open adoption is the healthiest, most humane, and fastest method available. It's be tter for the birthmother, because she (not lawyers or social workers) decides the future of her child. It's better for children, because they're raised without the shroud of secrecy and stigma that accompanies most closed adoptions. And it's better for adopting parents, because it dramatically shortens the time it takes to obtain a baby, from an average of seven years to under one year. As director of one of the country's leading open adoption agencies and founder of the first nationwide network of open adoption organizations, Bruce Rappaport has facilitated thousands of successful open adoptions and acquired an intimate understanding of the most common and heartfelt concerns of parents seeking to adopt a baby. ...Show more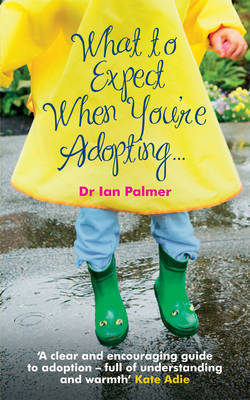 $37.99
NZD
Category: Adoption
As would-be parents cycle through the adoption process, they balance anxiety and fear with the life-altering decision of adoption. The emotional toll of this dance can be completely overwhelming and can confuse parents while navigating the decisions of how to expand their families. Drawing on extensive research and the author's own experience of being adopted, "What to Expect When You're Adopting..." does not gloss over the realities of the adoption process, but rather leads parents through the many stages and emotional aspects involved and offer practical and sensitive advice allowing you to: make crucial decisions with confidence; build a strong foundation for your family; separate the myths about adopted children from the realities; and, discover the key to healthy attachment with your child. Dr Ian Palmer will also deal with the issues of single-parent adoption, infertility and, unusually, the option of remaining childless. ...Show more