$25.00
NZD
$47.00
(46% off)
Category: School Guidance
Many tens of thousands of parents have used the bestselling Smart but Scattered to teach young kids vital skills for living up to their potential. Now Drs. Richard Guare and Peg Dawson apply their groundbreaking approach to the unique challenges of adolescence. Despite high intelligence, teens with exec utive skills deficits can be frustratingly disorganized, distractible, forgetful, and moody-leaving worried parents torn between micromanaging and throwing up their hands. This positive guide gives parents step-by-step strategies for promoting teens' independence by helping them get organized, stay focused, and control their impulses. Drs. Guare and Dawson-joined by Colin Guare, a young adult who has successfully faced these issues himself-present proven tools, vivid stories, and insightful tips for reducing parent-teen conflicts. ...Show more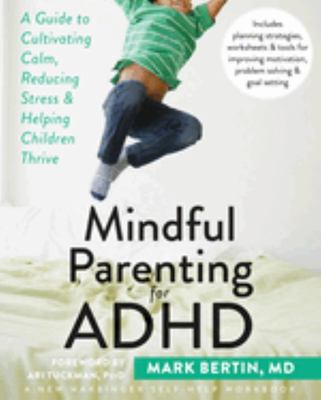 $50.00
NZD
Category: ADD & ADHD
Written by a pediatrician and based in proven-effective mindfulness techniques, this book will help you and your child with attention deficit/hyperactivity disorder (ADHD) stay calm and in the present moment. If you are a parent of a child with attention deficit/hyperactivity disorder (ADHD), you probab ly face many unique daily challenges. Kids with ADHD are often inattentive, hyperactive, and impulsive-and as a result, you might become frustrated or stressed out. In this book, a pediatrician presents a proven-effective program for helping both you and your child with ADHD stay cool and collected while living more fully in the present moment. In the book, Mark Bertin, addresses the various symptoms of ADHD using non-technical language and a user-friendly format. In addition, the book will help you learn how to let go of judgments, reasonably assess your child's strengths and weaknesses, lower stress levels for both yourself and your child, communicate effectively, and cultivate balance and harmony at home and at school. If you are a parent, caregiver, or mental health professional, this book provides a valuable guide. ...Show more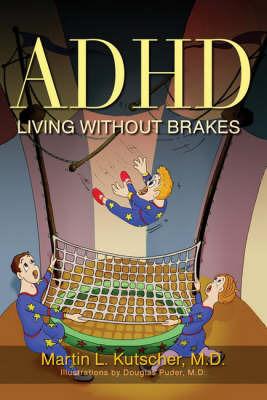 $53.00
NZD
Category: ADD & ADHD
This concise and highly accessible book contains everything that parents and busy professionals need to know about ADHD.The author describes the spectrum of ADHD, the co-occurring symptoms, and common difficulties that parents face. The rest of the book focuses on solutions, based around four rules. Rule number one is keeping it positive: punishments can change behavior, but only positive approaches can improve attitude. Rule number two is keeping it calm: it's difficult thinking clearly enough to solve problems logically if you are feeling overwhelmed. Rule number three is keeping it organized: this rule relates particularly to the child's school life. Rule number four is to keep doing rules one to three. Finally, Dr. Kutscher discusses the role of medication for treating ADHD. The concluding chapter summarizes the information covered and can also be read as a complete, freestanding text. Useful checklists and further reading recommendations are also included. Realistic and optimistic, this book is the ideal source of information and advice for parents and professionals who are trying to keep up with children who are living without brakes. ...Show more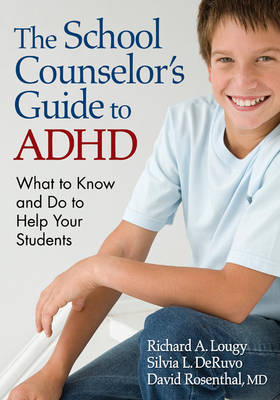 $74.00
NZD
Category: School Guidance
'This book should be on every school counselor's desk. One would need to have read dozens of books every year for the past 10 years to have even minimal access to the information and wisdom imparted here' - Gloria Avolio DePaul, School Counselor, Hillsborough County School District, Tampa, FL. To help e stablish an optimal learning environment and support students with ADHD and their families, educators need up-to-date knowledge, in-depth advice, and practical tools that can be immediately and easily implemented. "The School Counselor's Guide to ADHD" covers not only principal causes, symptoms, and interventions for ADHD, but also current, detailed information on executive brain function. This comprehensive resource includes a wide range of inclusive practices that help define the multiple roles and responsibilities of school counsellors, such as: providing effective student interventions to ensure individual success; collaborating with teachers to deliver instruction, manage behaviour, and facilitate classroom accommodations; communicating with parents about student progress and challenges; and, understanding common ADHD medications and their effects on children. Strengthen your work with students and key stakeholders with this resource and ensure that students with ADHD have the support they need to thrive. ...Show more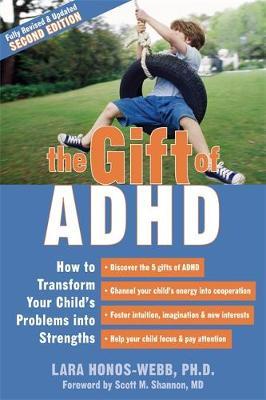 $40.00
NZD
Category: ADD & ADHD
The Gift of ADHD revolutionized the way parents understood their children's attention-deficit hyperactivity disorder (ADHD) and offered new hope to children and adults alike struggling with ADHD symptoms. That book suggested that many of the traits common among kids with ADHD are expressions of deeper g ifts: a powerful imagination, a great capacity for insight, and unusual intuition, to name a few. Now in its second edition, The Gift of ADHD reviews the remarkable new ADHD research that increasingly supports author Lara Honos-Webb's view that ADHD is a gift rather than a hindrance. The new edition explains why ADHD is an asset in the digital age and shows readers how they can help their children to enhance these gifts by channeling ADHD-related traits into productive outlets. It includes exercises for helping parents cope with feelings of failure they may be experiencing and offers advice for navigating education and mental health systems to their children's advantage. ...Show more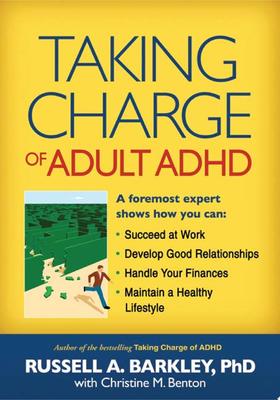 $45.00
NZD
Category: Health
For adults with ADHD, problems with attention, planning, problem solving, and controlling emotions can make daily life an uphill battle. Fortunately, effective help is out there. No one is a better guide to how to get the best care - and what sufferers can do for themselves - than renowned ADHD research er/clinician Russell A. Barkley. Dr. Barkley provides step-by-step strategies for managing symptoms and reducing their harmful impact. Readers get hands-on self-assessment tools and skills-building exercises, plus clear answers to frequently asked questions about medications and other treatments. Specific techniques are presented for overcoming challenges in critical areas where people with the disorder often struggle - work, finances, relationships, and more. Finally, an authoritative one-stop resource for adults with ADHD who are ready to take back their lives. This book will be valuable for adults seeking effective solutions for the many challenges ADHD poses; also of interest to mental health professionals. ...Show more
$30.00
NZD
Category: ADD & ADHD
All Dogs Have ADHD takes an inspiring and affectionate look at Attention Deficit Hyperactivity Disorder (ADHD), using images and ideas from the canine world to explore a variety of traits that will be instantly recognisable to those who are familiar with ADHD. Following the style of the award-winning A ll Cats Have Asperger Syndrome, charming colour photographs of dogs bring to life familiar ADHD characteristics such as being restless and excitable, getting easily distracted, and acting on impulse. This delightful book combines humour with understanding to reflect the difficulties and joys of raising a child with ADHD and celebrates what it means to be considered different'. This absorbing and enjoyable book takes a refreshing approach to understanding ADHD. ...Show more
$43.00
NZD
Category: ADD & ADHD | Series: Family Issues Ser.
"The definitive guide to Attention Deficit Hyperactivity Disorder - fully revised and updated for a new generation of parents. The bestselling author of Toddler Tamingand Beyond Toddlerdom, Dr Christopher Green, with Dr Kit Chee, demystifies ADHD, the elusive and distressing condition that affects learn ing and behaviour. Understanding ADHD gives a clear overview of ADHD - the causes, the behaviours and the treatments - and dispels the myths. It is full of well-tried, practical and proven strategies to help with common ADHD problems such as inattention, impulsiveness and underachievement. Drawing on the latest research, the new edition includes- How to identify ADHD in your child ADHD in the under-fives How to encourage better behaviours at school and home Medication and alternative therapies- the pros and cons How to deal with the stress ADHD causes for parents and siblings How to help with reading, writing and language Advice for adults with ADHD Answers to common questions Fully updated list of resources Understanding ADHDshows parents how to work with teachers and health professionals to give their child the best possible chance of entering a ...Show more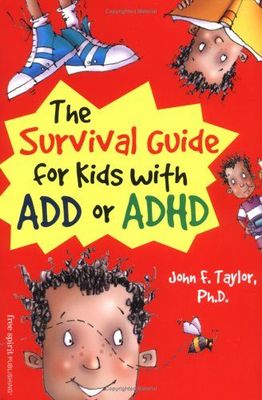 $29.99
NZD
$39.99
(25% off)
Category: ADD & ADHD
What are ADD and ADHD? How can kids diagnosed with ADD and ADHD help themselves succeed in school, get along better at home, and form healthy, pleasurable relationships? In kid-friendly language and a format that welcomes reluctant and easily-distracted readers, this comprehensive survival guide helps k ids know they're not alone and offers practical advice and strategies for taking care of oneself, modifying behaviour, enjoying school, having fun, and dealing (when needed) with doctors, counsellors, and medication. It includes real-life scenarios, quizzes, and a special message for parents. ...Show more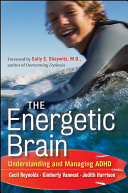 $33.00
NZD
Category: ADD & ADHD
How to get past the myths, tap into the creativity of the ADHD mind, and thrive ADHD affects millions of people-some 3 to 5% of the general population.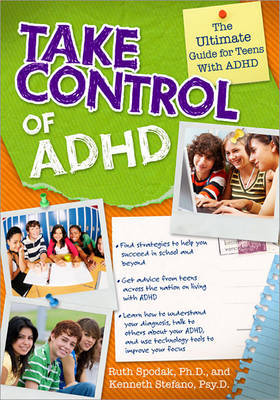 $30.00
NZD
Category: ADD & ADHD
Take Control of ADHD: The Ultimate Guide for Teens With ADHD is the ultimate handbook for teens with ADHD to help them take control of their disorder and find success in school and in life. By creating the "ADHD Action Plan" discussed in the book, readers will recognize how ADHD affects them, discover c oping strategies and technology tools to improve their focus, and develop a self-advocacy plan they can use immediately The book presents the latest research and information on ADHD in a conversational style that teens can understand easily, allowing them to develop a better understanding of their disorder. By including suggestions from teens with ADHD, the authors offer tons of advice, information, and ideas for students, from students just like them. This handy guidebook is sure to help teens with ADHD learn to refocus their attention and find success in school and beyond! ...Show more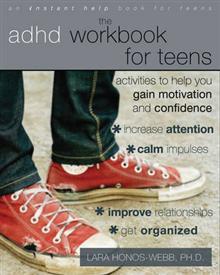 $35.00
NZD
Category: Mental Health | Series: An Instant Help Book for Teens
Symptoms of attention deficit/hyperactivity disorder, or ADHD, can strike at any time-during class, when you're listening to a friend's story, while doing homework, and did we mention during class? You might find it difficult to pay attention and sit still when your impulses are constantly tempting you to do the opposite. In The ADHD Workbook for Teens, you'll learn simple skills you can use to confidently handle school, make and keep friends, and organize and finish every project you start. This workbook helps you find out who you really are through a series of exercises and worksheets that focus on identifying your strengths and interests. Then, you'll begin using those strengths to create strategies for overcoming the ADHD-related issues you struggle with. Learn how to calm yourself down when you feel hyperactive or impulsive Develop plans for meeting the goals that matter to you most Get your life under control and organize your schedule Improve your social life by becoming a better listener and friend With activities that focus on developing emotional intelligence and strengths-based skills, this workbook helps adolescents with attention deficit hyperactivity disorder (ADHD) feel empowered to improve attention, calm impulsiveness, and gain facility in organizing and finishing projects. ...Show more