$40.00
NZD
Category: Sleep
The bestselling parents' guide towards happy, sleeping babies from birth to two years, from the international baby whisperer Tizzie HallFULLY REVISED AND UPDATED 2015Tizzie Hall has gained an international reputation as a baby whisperer and miracle worker. Even from an early age, Tizzie knew how to read babies' body language and cries, and from that auspicious beginning she has developed a series of sleep routines that have provided parents and babies with a good night's sleep the world over. Save Our Sleep is the book that parents asked Tizzie to write, and with over 215,000 copies sold it has become the only book parents need to cure their own sleep deprivation! New material includes new routines, integrated feedback on routines, dummy use, express feeding, dealing with premature babies and twins, more information on teaching your baby to self-settle and brand new case studies and tips.Visit Tizzie's website at www.saveoursleep.com ...Show more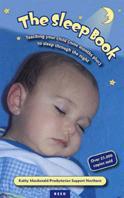 $20.00
NZD
Category: Sleep
First released in 1985, and with 8 reprints, this edition of this important down-to-earth approach to teaching children to sleep through the night has had a design and cover makeover, as well as incorporating updated information. This edition is a result of a request by Plunket, and repeated requests fr om parents who have contact with the James family ...Show more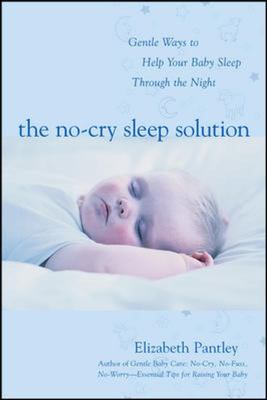 $29.00
NZD
Category: Sleep | Series: Pantley Ser.
There are two schools of thought for encouraging babies to sleep through the night: the hotly debated Ferber technique of letting the baby "cry it out," or the grin-and-bear-it solution of getting up from dusk to dawn as often as necessary. If you don't believe in letting your baby cry it out, but despe rately want to sleep, there is now a third option, presented in Elizabeth Pantley's sanity-saving book The No-Cry Sleep Solution.Pantley's successful solution has been tested and proven effective by scores of mothers and their babies from across the United States, Canada, and Europe. Based on her research, Pantley's guide provides you with effective strategies to overcoming nap-time and nighttime problems. The No-Cry Sleep Solution offers clearly explained, step-by-step ideas that steer your little ones toward a good night's sleep-all with no crying.   ...Show more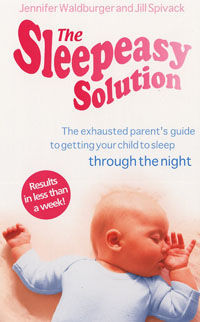 $34.99
NZD
Category: Sleep
Is your child a night owl or a nap resister? Help has arrived with "The Sleepeasy Solution!" Jill Spivack and Jennifer Waldburger have earned their reputation as two of America's leading experts on children and sleep because they give parents the key ingredients for success - a customised sleep plan, cl ear step-by-step instructions and plenty of emotional support. Their 'least-cry' approach ensures that healthy sleep habits are established quickly without any guessing and without any guilt. Teach your child to sleep through the night and take regular naps. Say goodbye to early morning waking. End bedtime battles. Find easy solutions to common problems such as teething, illness, travelling and managing multiple siblings. ...Show more
$35.00
NZD
Category: Sleep
Many parents feel pressured to "train" babies and young children to sleep, but kids don't need to be trained to sleep, they're built to sleep. Sleep issues arise when parents (with the best of intentions) over-help or "helicopter parent" at night--overshadowing their baby's innate biological ability to sleep well. In The Happy Sleeper, child sleep experts Heather Turgeon and Julie Wright show parents how to be sensitive and nurturing, but also clear and structured so that babies and young children develop the self-soothing skills they need to:   - Fall asleep independently - Sleep through the night - Take healthy naps - Grow into natural, optimal sleep patterns for day and night   The Happy Sleeper is a research-based guide to helping children do what comes naturally--sleep through the night.   The Happy Sleeper features a foreword by neuropsychiatrist and popular parenting expert Dr. Daniel Siegel, author of Parenting from the Inside Out and the New York Times bestseller Brainstorm. ...Show more
$43.00
NZD
Category: Sleep
Save Our Sleep: Toddler focuses on the wealth of new information specific to sleep and behaviour in toddlerhood. The detailed advice in this book will help parents learn how to deal with the tests that inevitably accompany toddlerhood and continue to enjoy a good night's sleep. It provides specific rout ines for sleeping and feeding for toddlers between one and three years, as well as addressing common toddler issues such as potty training, tantrums, food and feeding, childcare, travelling, moving house, daylight saving, and the transition from a cot to a bed. ...Show more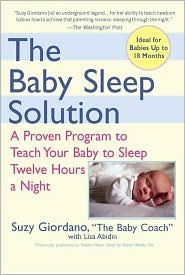 $19.99
NZD
Category: Sleep
Suzy Giordano, affectionately known as "The Baby Coach," shares her highly effective sleep-training method in this step-by-step guide to let both baby and parent enjoy long, peaceful nights. Full of common sense and specific tips, the Baby Coach's plan offers time- and family-tested techniques to help a ny baby up to the age of 18 months who has trouble sleeping through the night. Originally developed for newborn multiples, this sleep-training method worked so well with twins and triplets that families with singletons and older babies began asking Suzy to share her recipe for success, resulting in: regular feeding times; 12 hours' sleep at night; three hours' sleep during the day; peace of mind for parent and baby; and less strain on parents-and their marriage. This edition includes a new chapter on implementing the program with babies up to 18 months. ...Show more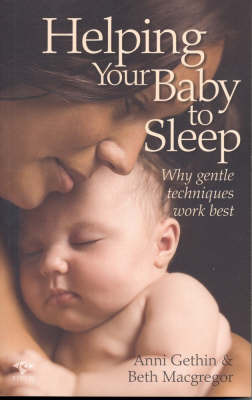 $35.00
NZD
$36.99
(5% off)
Category: Sleep
This practical guide explains why babies need help at sleep time, and provides gentle but effective techniques to help babies feel happy and secure.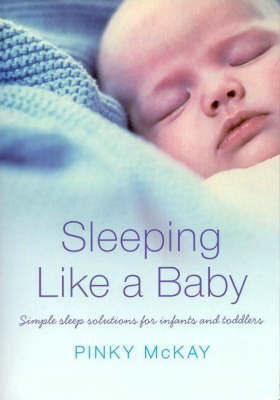 $29.00
NZD
Category: Sleep
Are you obsessed about your baby's sleep? Do you feel 'weak' because you can't leave him to cry himself to sleep? Do you need to relax more and enjoy being a parent? Parenting expert Pinky McKay offers a natural, intuitive approach to solving your little ones' sleep problems and gives practical tips on how to: * understand your baby's tired cues * create a safe sleeping environment * gently settle babies and toddlers * feed infants to encourage sleep Sleeping Like A Baby is a must read for stress-free, guilt-free parenting and offers down-to-earth and heartening advice on helping babies (and their parents!) to sleep better. ...Show more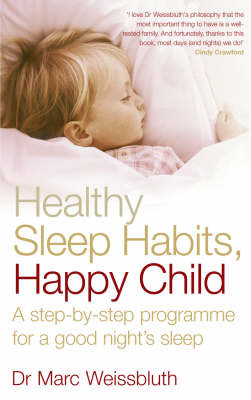 $37.00
NZD
Category: Sleep
In this completely revised and expanded edition, Dr Marc Weissbluth - a leading paediatrician - updates his groundbreaking approach to solving and preventing children's sleep problems, from infancy through to adolescence. In Healthy Sleep Habits, Happy Child, he explains with authority and reassurance h is step-by-step regime for parents for instituting beneficial habits within the framework of their child's natural sleep cycles. This valuable sourcebook outlines the best course of action for sleep problems: prevention and treatment; reveals the common mistakes parents make to get their children to sleep; helps stop the crybaby syndrome, nightmares and bedwetting and provides new material on: how to handle 'nap-resistant' kids and when to start sleep training; help for working mums and children with sleep issues; the father's role in comforting children; the benefits and drawbacks of allowing kids to sleep in the family bed; and much more. Rest is vital to children's health, growth and development. Healthy Sleep Habits, Happy Child outlines proven strategies that ensure good, healthy sleep for every age. ...Show more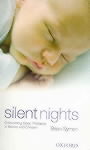 $43.00
NZD
$44.99
(4% off)
Category: Sleep
Few sounds are more disconcerting than that of a crying infant unable or unwilling to go to sleep. The sound is particularly distressing in the middle of the night when the parents know that what the baby - and they - need is sleep. Nor is the problem limited to babies. Many families endure months or ev en years of insomnia because of their children's habitual lack of sleep. The consequences for the parents' health, well-being, enjoyment of their children, and in some cases the health of relationships and working lives, are considerable. This book provides a sensible, no-nonsense guide to how babies sleep and why they cry. It shows how this knowledge can be applied in practical ways to help the normal, healthy baby to establish sleeping patterns that will improve its life and benefit the entire family. The process is not always easy, but following this programme means that a good night's sleep may no longer be an impossible dream. ...Show more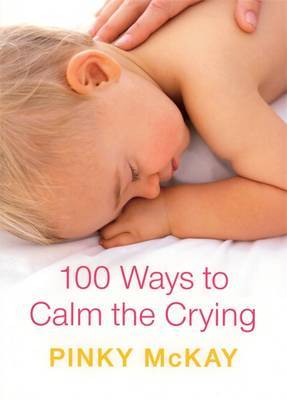 $29.00
NZD
Category: Sleep
Addresses the reasons babies cry, from the normal developmental changes that may make them more sensitive, to painful conditions such as colic and reflux. It offers gentle strategies to help you calm and connect with your baby, practical tips to help you cope with crying and sleepless nights, and ways t o identify symptoms that may require professional help. ...Show more