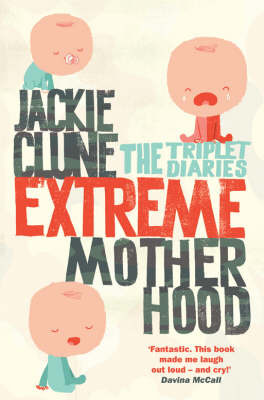 $28.00
NZD
Category: Twins & Multiple Births
On 22 December 2004, at a routine ultrasound dating scan, Jackie Clune was told just that. She had not undertaken any fertility treatment - indeed the pregnancy was 'an accident' as her daughter was under a year old at the time. She and her partner were going from one child to four in almost a single bo und. Thrown headlong into the world of multiple births - a risky, scary and unpredictable world where there are few norms, where there is little support and practically no dedicated literature - Jackie's first response was a profound desire to punch the radiographer. This is the story of what happened next. From the first scan to the babies' first Christmas, she charts the physical, emotional and practical rollercoaster of bringing three lives into the world all in one go. Essential reading for all parents of multiples - there are very few books available which offer more than a passing reference to twins or more - "Extreme Motherhood" will also also appeal to anyone interested in how people cope in extreme circumstances.The idea of triplets, let alone the reality for example, the 28 hours a day that statistics record as the minimum to keep them fed, clean and healthy - makes grown adults stop and stare. Funny, honest and very touching, this book will allow people to do just that - without having to pretend to be polite. ...Show more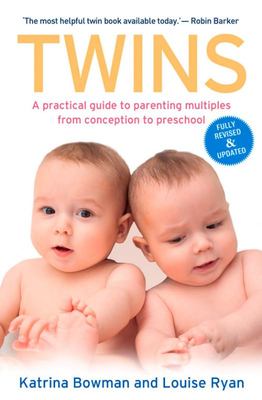 $40.00
NZD
Category: Twins & Multiple Births
When Louise and Katrina discovered they were having twins, both had the same thought once they recovered from the shock: buy a book that explains what to expect in order to get organised and to prepare emotionally and physically for the anticipated upheaval to their lives. When they couldn't find such a text, they decided to write it themselves. Based on extensive research as well as their own and other twin parents' experiences of pregnancy, birth and twin toddlers, Katrina and Louise offer sound practical advice that is backed up by medical practitioners and health professionals where relevant. Detailed information with user-friendly explanations of medical jargon is peppered with amusing and moving stories of catastrophe, chaos and coping. There are at-a-glance hints and survival tips at the end of each chapter and easy-reference tables of information throughout. The number of multiple births is rapidly increasing due to IVF and the older age range of new mothers. More people are having twins (or multiples) than ever before. This is the book they have to have. ...Show more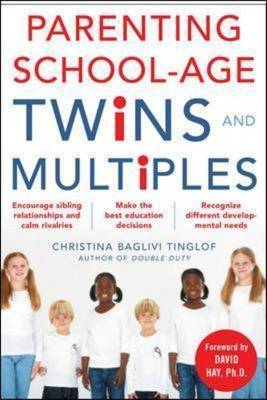 $32.00
NZD
Category: Twins & Multiple Births
From a mother of 10-year-old twins, this is your guide to navigating the issues of raising multiples as they enter the school years. For every multiple that graduates from diapers and cribs to science fair projects and double-dating, there's a parent facing a whole new host of concerns. Based on extensi ve research and dozens of parent interviews, "Parenting School-Age Twins and Multiples" provides you with practical, parent-tested tips and advice to address the unique challenges of raising older multiples and help you and your kids thrive through the school years and beyond. ...Show more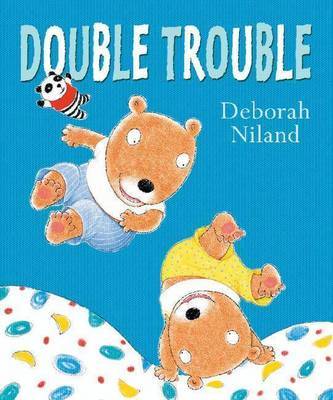 $18.00
NZD
Category: Picture Books
' Do we look like each other? Well, I don't agree. I know my twin brother looks much more like me!' With insight, wit and love, Deborah Niland has captured perfectly all the joys and challenges of a two-toddler household.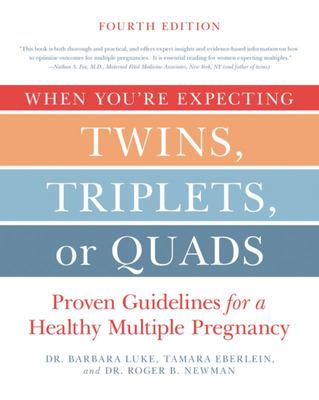 $63.00
NZD
Category: Twins & Multiple Births
This fourth edition of the book that introduced readers to the revolutionary, nutritionally based prenatal program for the growing number of women pregnant with multiples is now revised and expanded for an era when multiple births are on the rise and includes updated diet and exercise recommendations fo r the postpartum mother as well as twenty-five new recipes.You're expecting more than one baby? Congratulations Effective, encouraging, and up-to-date, When You're Expecting Twins, Triplets, or Quads is essential for you and your babies.Like all mothers-to-be, you're experiencing the full spectrum of human emotions: joy, fear, confusion, and excitement--maybe all at once. As a woman pregnant with more than one baby, you're feeling all these things . . . only more so In When You're Expecting Twins, Triplets, or Quads, Dr. Barbara Luke, an acknowledged expert on the prenatal care of multiples, outlines a practical, nutrition-based program to keep you and your babies healthy, and she offers a comprehensive tour of what you can expect during your unique pregnancy and childbirth experience. Women who follow this program have significantly fewer complications during pregnancy--and their babies are born weighing 20 to 35 percent more than the average twin, triplet, or quad. Included is crucial information on: - Finding a qualified maternal/fetal medicine specialist - Dietary guidelines for maximizing birthweight - Safe limits on exercise, physical activity, and work - Taking a leave from your job and negotiating the best deal - Reducing your risk for pregnancy complications - Recognizing the signs of preterm labor and what to do about them - What to expect during and after delivery - Feeding and caring for your newborns . . . and yourself - Getting back into shape after delivery ...Show more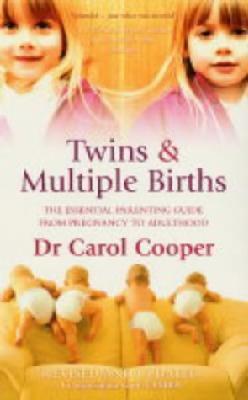 $35.00
NZD
Category: Twins & Multiple Births
This definitive guide brings together all you need to know about parenting twins, triplets or more, from conception right up to adulthood. Written in association with Tamba, the Twins & Multiple Births Association, it's from an acknowledged expert on the subject: as a GP, health writer and mother of teenaged twins, Dr Carol Cooper is ideally placed to tell it like it is. Deeply rewarding though it is to have more than one child arrive at a time, there are challenges along the way. This warm, enlightening and often amusing book, seasoned with quotes, serves to inspire and reassure parents with children of all ages. It is also accurate and medically up-to-date, explaining in an accessible way all the technical details which families need but nobody has time to give them. There is guidance on pregnancy, birth, breast-feeding and well beyond, including sibling rivalry, behaviour, schooling, adolescence and young adulthood, and choices for the future. The highly popular first edition has been a bible to countless parents. Now this thoroughly revised and updated edition brings in all the latest medical and parenting trends, together with an expanded section on breast-feeding and a whole new chapter on identity. Special needs families are not forgotten, making this a truly essential book. ...Show more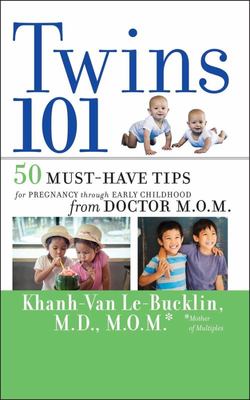 $35.00
NZD
Category: Twins & Multiple Births
From maintaining a healthy twin pregnancy to meeting the daily challenge of caring for twins, this book guides families through each stage with tips, practical advice, useful resources, and inspirational stories.
Items per page:
1 - 7 of 7